5 Best Alternatives to PureVPN – 2019's Fastest and Cheapest
Updated on 2nd November 2019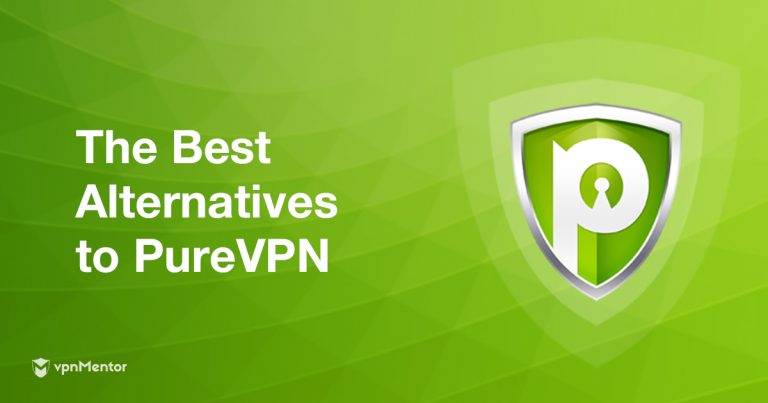 If you are concerned about reports of security issues with PureVPN, we're here to help you sort out the facts and evaluate your options. After it came to light that the Hong Kong-based VPN provided an IP address to the FBI, the company updated its privacy practices. But you might wonder whether those changes went far enough to prevent future security breaches.
First off, it's worth noting that many users continue to be happy with PureVPN, and we've seen many VPN providers greatly improve their service after early mistakes. Still, it's hard to ignore the fact that a company with a publicly stated no-logs policy both retained and shared user data.
To help you make informed choices, we regularly test hundreds of VPNs. In addition to looking into PureVPN's current practices, we have researched a number of reliable alternative VPNs with outstanding track records of keeping users safely anonymous.
Many providers claim to have sound privacy policies, and the differences between one VPN and another can be hard to spot. Here is the information that our team of experts gathered to help you find a service you can use with total confidence.
Quick List: Best Alternative VPNs to PureVPN
Why You Need an Alternative to PureVPN
PureVPN's incident with the FBI was not the only time that US authorities pressured a VPN provider to turn over user data. Saying no to the most powerful government in the world is not easy, but many VPNs have passed the test repeatedly. PureVPN's compliance with the FBI's request troubled all of us who value privacy.
PureVPN users have also reported DNS leaks, although it's important to note that no one has been able to verify those claims. Some of the rumors may be false, and we consider it promising that there has been no news of a second instance of the VPN sharing data. Yet we wouldn't blame you for having lingering doubts about PureVPN's privacy measures.
As an overall service, PureVPN has its strong points, including split tunneling, responsive customer service, affordable plans, and easy-to-use, customizable apps. On the other hand, some user reviews have complained about slow speeds and the VPN's inability to access the BBC iPlayer.
In the end, you may not need another choice – PureVPN might suit your needs just fine. If you want to explore other options, however, here are some guidelines that can help you find a provider with not just first-rate privacy protection, but other advantages as well.
What to Look For in an Alternative VPN
We are big fans of VPNs that maintain strict and verified no-logs policies. If you use any of our highest-rated VPNs, you can rest assured that they will never store session data and will not comply with government information requests.
When deciding on the best alternative to PureVPN for you, make sure to consider the following in addition to privacy policies:
Server security measures
Connection speeds
Reliability of network
Device compatibility
Ease of use
Customer service quality
No matter which of these qualities matter most to you, you can't go wrong with any of the options below.
These Are the Best Alternatives to PureVPN – Here's Why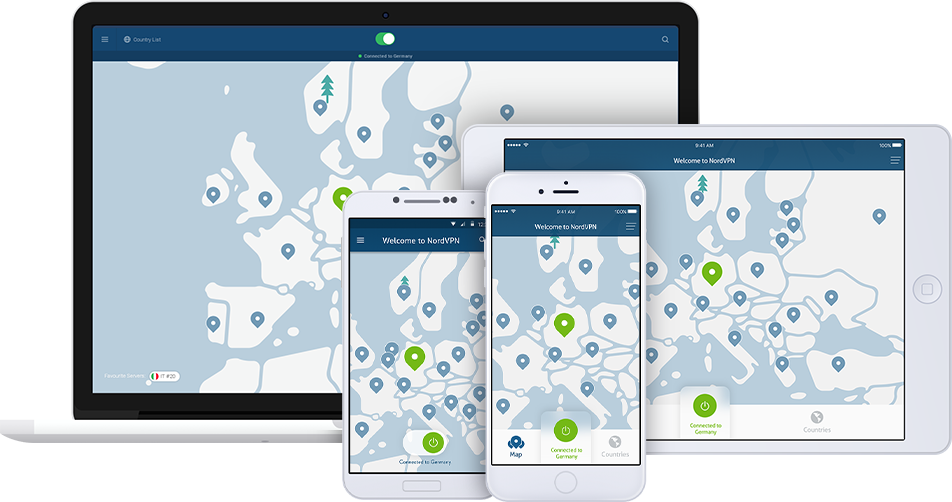 With a reliable no-logging policy and twice-encrypted data, NordVPN is as safe as a VPN can get. Industry-leading security features such as 2048-bit AES encryption, Anti DDoS, and Onion over VPN have pushed Nord to the top of most VPN lists.
This extraordinary data protection doesn't come at the cost of performance, either. NordVPN has over 4,800 servers worldwide optimized for various purposes including streaming and P2P/torrenting. It reliably breaks through the Great Firewall of China and consistently unblocks heavily restricted content like US Netflix and the BBC iPlayer.
With reliable connections, fast speeds that are ideal for streaming, responsive support, and reasonable pricing, it's no surprise that users and experts alike rate this VPN so highly.
Want to try it out first? NordVPN offers a 30-day refund policy.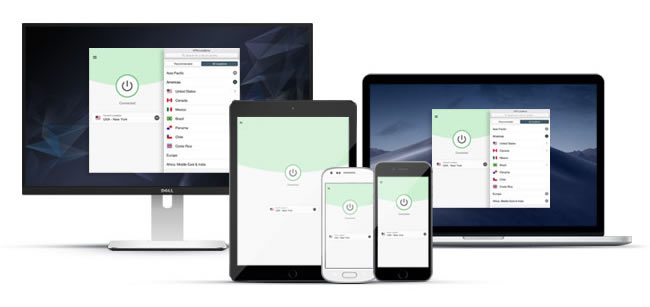 ExpressVPN provides you with the attention to privacy that you should expect from a top VPN. This VPN's stringent no-logs data policy and high-end security measures (256-bit AES encryption, split tunneling, a kill switch, and DNS/IPv6 leak protection) would make it an excellent choice even if it had nothing else to offer.
However, ExpressVPN receives its most enthusiastic praise from users for unparalleled connection speeds. This VPN will deliver high-quality video without any breaks or interruptions, and it has the unblocking power to get you quick access to content from all over the world.
So you won't have to worry about privacy or speed, but if any issues do pop up, a stellar support team is always available for you. Mobile users can witness the streaming quality and overall performance of this VPN for themselves with a free 7-day trial.
As with NordVPN, a 30-day money-back guarantee protects you from instant commitment.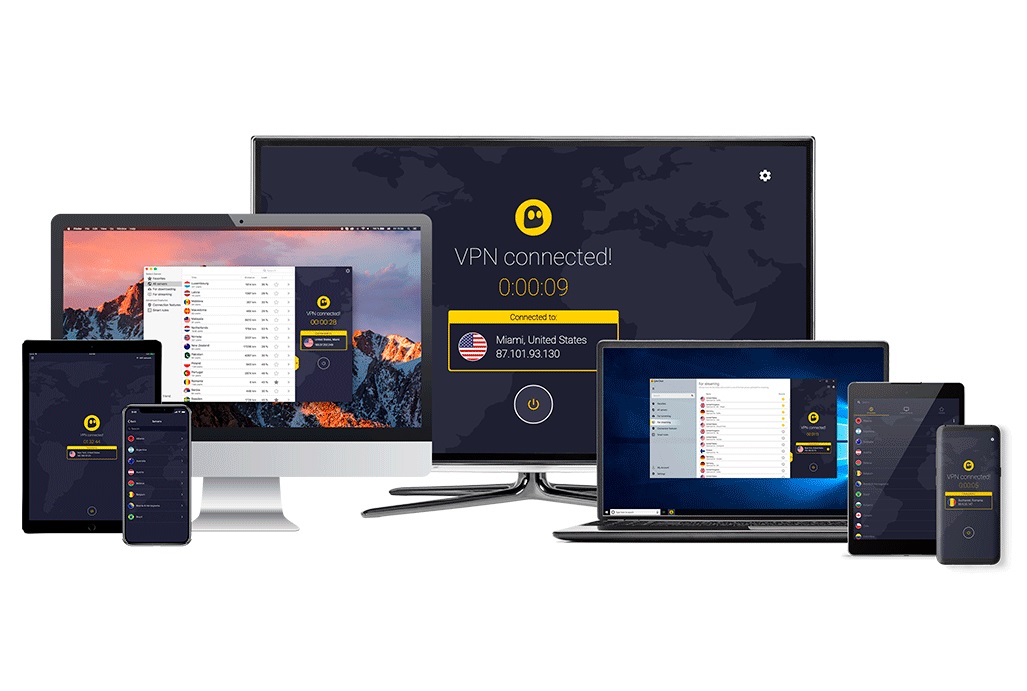 CyberGhost is continuously praised for its privacy measures. Having headquarters in privacy-minded Romania ensures that this VPN can uphold its no-logging promise because it isn't subject to any data retention rules.
With impressive security including DNS leak protection, a kill switch, and 256-bit AES encryption, this VPN is a great choice if you're worried about erasing your digital footprints. Plus, CyberGhost has gained fame for its straightforward user interface, ensuring that you'll have no trouble quickly launching the app and accessing any content you want to reach.
CyberGhost offers a worldwide server array as well as low-priced subscriptions (particularly for long-term plans). Overall, there are no flaws to speak of with this VPN.
Together with a 45-day money-back guarantee, the free week-long trial for iOS and Android users (as well as Windows users by arrangement) allows you to give CyberGhost a test run without risk.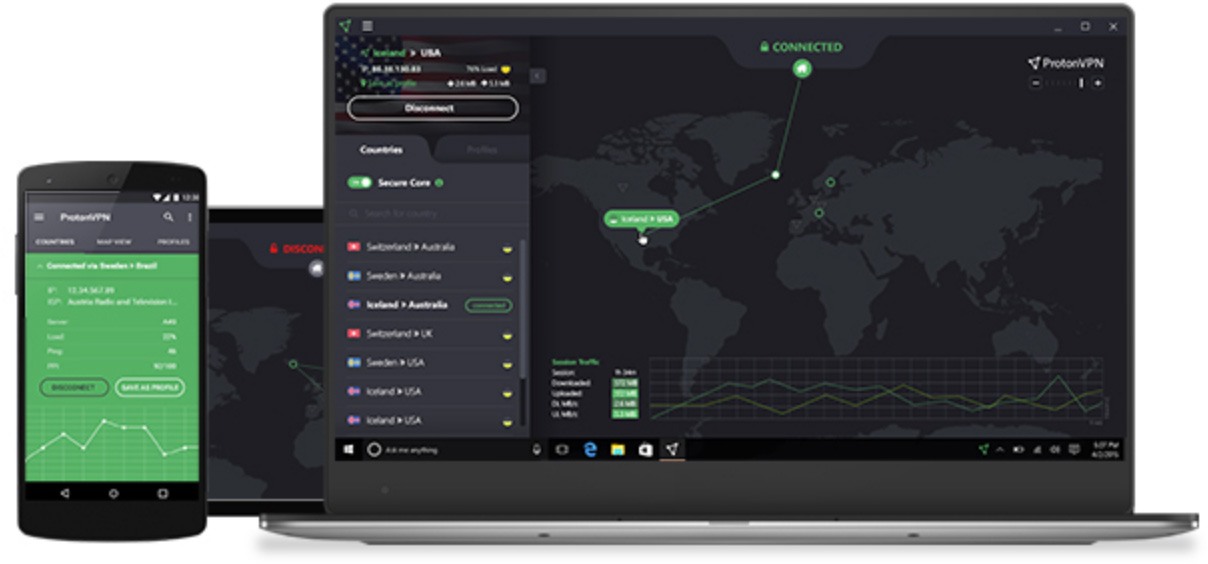 Privacy-focused in both its data policy and its location, ProtonVPN assures you of complete online anonymity.
The provider's Switzerland headquarters means that your session information cannot be stored by national law. Even the minimal login information recorded for diagnostic purposes (which is nowhere near enough for spies to find you) is subject to Swiss privacy regulations, some of the toughest in the world.
Security features are also impressive, including AES 256-bit encryption and support for the OpenVPN and IKEv2 protocols. In addition, user reviews praise ProtonVPN's ability to unblock heavily guarded sites.
That said, this VPN might fall a little short of the previous three when it comes to streaming speed, support assistance, and value for the price. However, you can see its capabilities for yourself by taking advantage of a 7-day free trial for Plus subscribers and a 30-day money-back guarantee.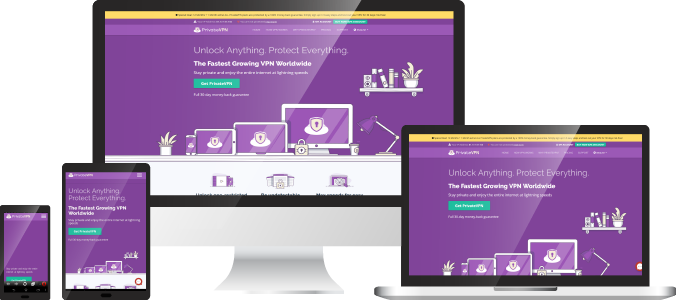 A strict no-logging policy isn't all PrivateVPN offers in terms of privacy; this provider actually retains full control of all its servers to prevent any possibility of third-party meddling. And besides keeping your activity anonymous, PrivateVPN uses the high-end data encryption we expect from top VPNs.
This service may be less well known because of its limited number of servers (100, compared to thousands for our top three providers), but don't let that turn you away. Based both on our tests and on hundreds of user reviews, PrivateVPN works nearly as well as the big VPN names for streaming speeds and connection quality. Its only major shortcoming is less responsive customer support.
Combine all that with a simple installation process and remarkably low prices, and PrivateVPN is a great choice. Try it out with a 30-day money-back guarantee.
Summary
These alternatives to PureVPN offer industry-leading privacy measures, lots of useful features, and great overall functionality. But you may still be debating which one is best for you, or you might just want to learn more about VPNs before moving forward.
Our thorough guide will show you exactly how VPNs function and how they differ from one another. We not only discuss the importance of a strict privacy policy, but also help you identify the VPN features that best match your internet use.
When you find a VPN service you know you'll be happy with, our list of promo codes will help your wallet stay happy, too. You'll have access to all the content you want, with the peace of mind that comes from knowing your privacy will never be compromised.