5 Best VPNs for Twitch – Unlimited Safe, Fast Access in 2020
Updated on 7th May 2020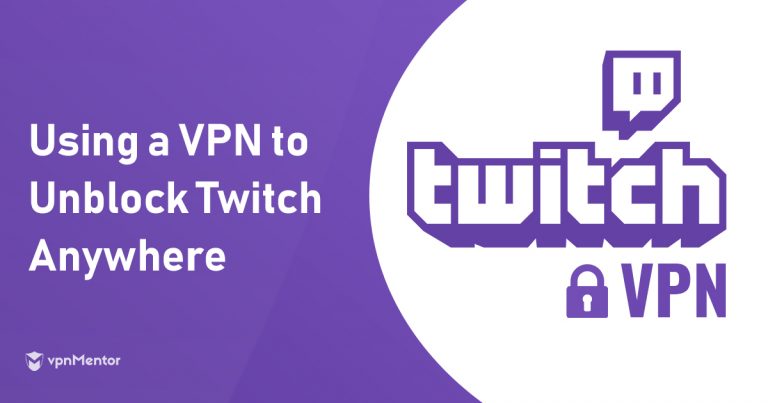 Twitch.tv is all fun and games, until someone denies you access.
The wildly popular service lets you live stream your favorite video games, e-sports competitions, music broadcasts, and more – all while interacting with top streamers in real time. The problem is, you might find your access to the site's content blocked for a variety of reasons.
The good news? Even if you find yourself looking at a screen that says Content Not Available, VPNs provide a quick and easy workaround to get you back in the game.
By tunneling your traffic through a remote server, a VPN makes it look like you're accessing the site from a different IP address, even a different country. This location spoofing will enable you to access blocked content while remaining completely anonymous.
However, streaming services like Twitch present special challenges that many VPNs aren't prepared to handle. Read on to see which VPNs work best for Twitch, and why.
Best VPNs for Twitch – Quick List
Why You Need a VPN for Twitch
A VPN is the safest, easiest way to get around content blocks on Twitch TV. Here are the main reasons you might find Twitch content blocked, and how a top-rated VPN helps you overcome those restrictions to get full access.
Geoblocks
Some Twitch videos are definitely controversial, and a few countries with strict internet censorship policies have responded to this "objectionable content" by blocking the platform.
The site is reportedly blocked in China, which often places preemptive bans on Western websites with growing popularity. You also can't access Twitch in Russia because of a country-wide block of specific IP addresses belonging to Amazon and Google.
What's more, some Twitch content is geo-restricted by Twitch itself due to licensing issues. For example, TwitchPresents has partnered with Crunchyroll to stream shows licensed only in Europe and America.
In a few regions including India, you will also find that you're unable to register for Twitch Prime, a premium membership option that offers bonus games and exclusive in-game content.
By securely connecting you to a server in a location where all of Twitch is freely available, such as the US or UK, a VPN will remove government-imposed blocks on the Twitch website, along with any regional restrictions on specific content.
Network Blocks
In some cases, even if you're located in a country that doesn't restrict access to Twitch, you might still be unable to enter the site. This issue usually comes up when you try to access Twitch from the local network in your office or college campus.
Many employers and educational institutions block access to gaming platforms and social streaming sites like Twitch, claiming that they distract employees from working and students from studying.
Here, the beauty of a VPN is that it encrypts your traffic and sends it through a remote server, a process known as VPN tunneling. The local network will never know which sites you visit, so its website blocks won't be triggered and you'll have free access to Twitch.
IP Bans
If your IP address is in any way associated with a violation of Twitch's Terms of Service, Twitch will block you from accessing the platform. Sometimes, completely innocent people are affected by these blanket IP bans.
For example, if you live with roommates who also use Twitch, or were the victim of a hacker that used your IP for illegal activity, you could end up dealing with the consequences of their actions.
Fortunately, the new IP address you get when you connect to a VPN server gives you a fresh start with Twitch.
ISP Throttling
Since Twitch is a data-intensive website with millions of users streaming videos for hours and hours, ISPs are not its biggest fans.
To ease the toll that Twitch takes on their servers, ISPs will allocate a slower connection to the Twitch website, while providing you with a faster connection to any other site – a dirty trick called throttling. The loss of net neutrality means this practice will become more common in the US.
When you use a VPN, however, ISPs can't see which sites you visit. If they don't know what you're up to, they can't throttle your traffic.
What to Look For in a VPN for Twitch
To access any streaming service, the first thing you'll want in a VPN is lightning-fast connection speeds. There's no sense unblocking Twitch's content only to have annoying lag and buffering. Make sure the VPN also gives you unlimited bandwidth.
For easy bypassing of geoblocks, your VPN should have a large server network spread across many countries. Network stability is crucial as well; we only recommend VPNs with better than 99% server uptime.
Military-grade encryption and a choice of VPN protocols will keep your data out of the hands of hackers and shield you from ISP or government surveillance. Finally, a no-logs policy will ensure that all your online activity is private and anonymous.
These Are the Best VPNs for Twitch – Here's Why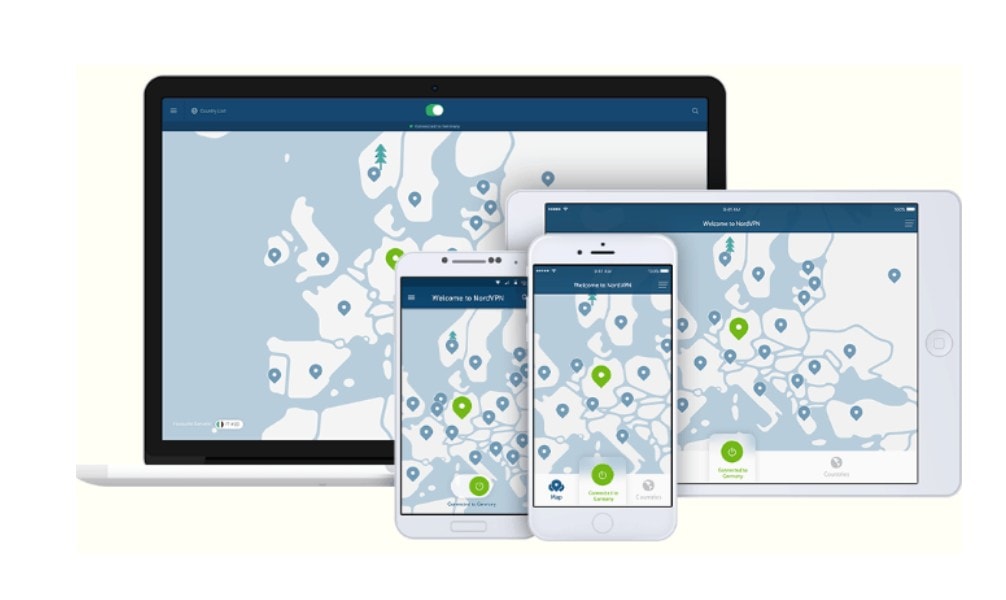 NordVPN will easily bypass any geoblocks, local network blocks, or IP bans on Twitch TV. An impressive network of over 5,100 servers in 62 countries puts the world at your fingertips, and ensures you'll never have to compete with other users for bandwidth.
NordVPN also provides military-grade, 256-bit encryption, protecting your personal data and masking your online activity from your ISP and government. You'll avoid bandwidth throttling because your ISP will not be able to tell what services you're using.
A single subscription supports up to 6 simultaneous device connections, so you can protect your whole family. See what others have to say about NordVPN, or try it out risk free with a 30-day money-back guarantee.
NordVPN can unblock:
Netflix, HBO, Hulu, Showtime, BBC iPlayer, Amazon Prime Video, and Sling TV.
Supports torrenting:
Yes, P2P specialty servers available.
NordVPN works on these devices:
Windows, macOS, Android, iOS, Android TV, Linux, Chrome, and Firefox. It's also compatible with routers.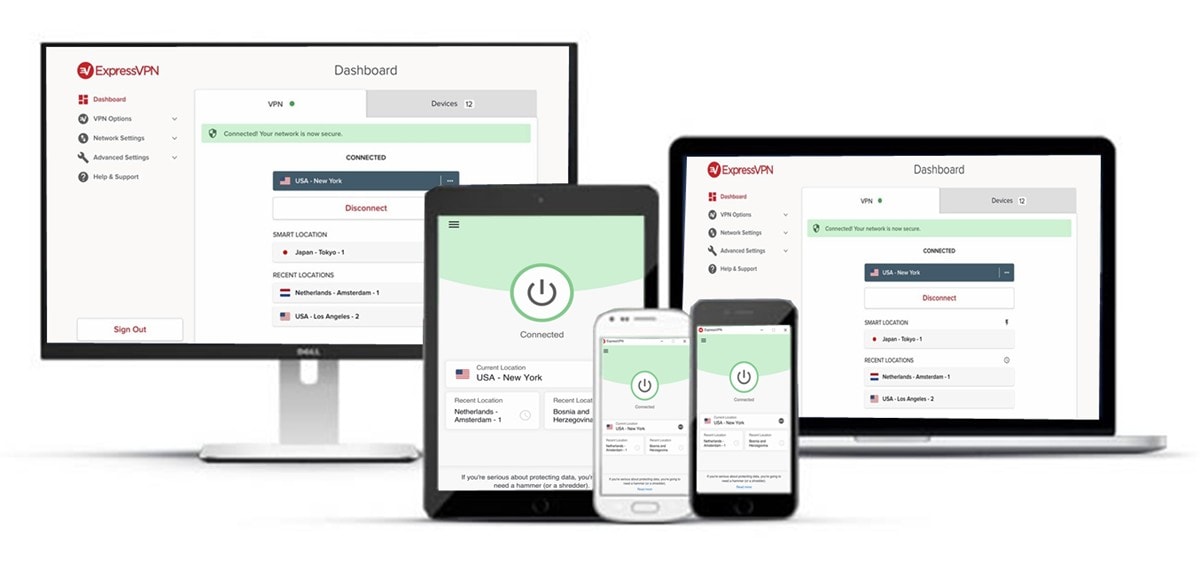 ExpressVPN is known for its incredibly high speeds, making it a natural choice for streaming websites like Twitch TV. All plans include unlimited bandwidth to guarantee that your video streams won't take a long time to load, become pixelated, or stutter.
Additionally, ExpressVPN features an impressive privacy policy with a strict zero-logging practice, meaning the provider will never store any information on your browsing history, data usage, or IP address.
ExpressVPN also regularly rotates server IP addresses to further promote online anonymity and help you bypass any anti-VPN measures Twitch might put in place.
Read more about ExpressVPN on our review page and take advantage of a 30-day money-back guarantee on all services, along with a 7-day free trial for mobile users.
ExpressVPN can unblock:
Netflix, Hulu, HBO, Amazon Prime Video, Showtime, Sling TV, DAZN, and BBC iPlayer.
Supports torrenting:
Yes, all servers support P2P activity.
ExpressVPN works on these devices:
Windows, macOS, Android, iOS, Android TV, Linux, Chrome, and Firefox. It also offers an app for use with certain routers.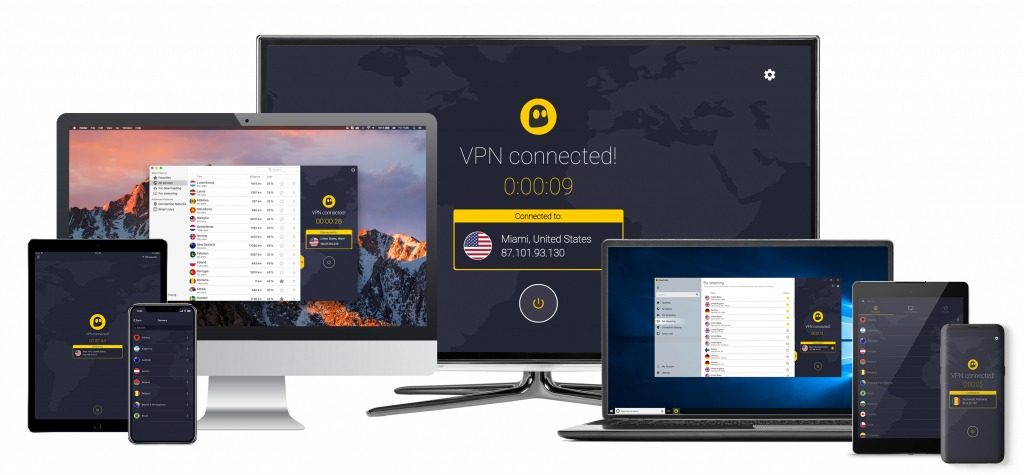 CyberGhost is compatible with all major operating systems, including Windows, Mac OS, iOS, and Android, making it a great choice for streaming Twitch on the go. You can connect up to 7 devices simultaneously with a single plan – can you say convenient?
What's more, all the apps have a dedicated streaming profile, with preconfigured settings for the best possible viewing experience. It's no surprise that CyberGhost's unique features and constant improvements have gotten people talking across the VPN world.
A generous 45-day money-back guarantee and 7-day free trial for mobile apps will give you all the time you need to make sure that CyberGhost is the ideal VPN for Twitch and everywhere else you go online.
CyberGhost can unblock:
Dedicated streaming profile with servers optimized for: Netflix, BBC iPlayer, Sky Go, Comedy Central, Eurosport, ESPN, and others.
Supports torrenting:
Yes; dedicated profile shows countries and number of users.
CyberGhost works on these devices:
Windows, macOS, Android, iOS, Amazon Fire Stick, Android TV, Linux, and Chrome.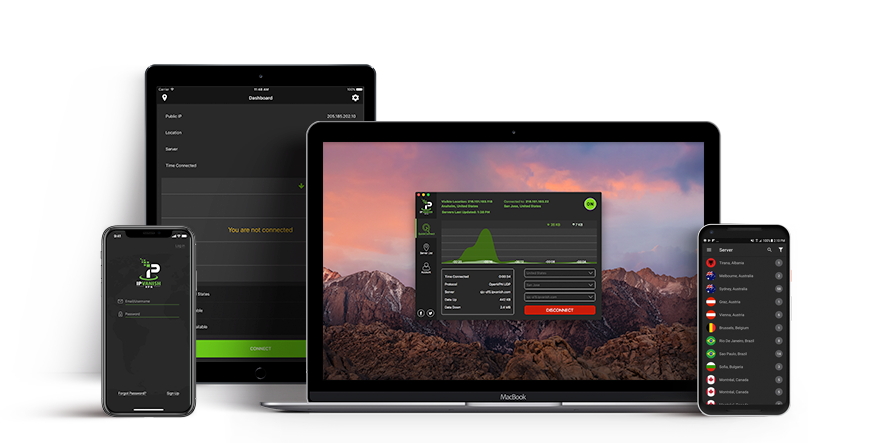 With 40,000 IP addresses available on over 1,000 servers in 60 countries, IPVanish makes it easy to speed past blocks on Twitch and enjoy every video and game no matter where you are.
The user-friendly apps make it easy to connect – and you can use up to 10 devices at once on one subscription! Unlimited bandwidth and unrestricted speed mean you'll never have to deal with throttling.
Of course, your data and devices will be fully protected with IPVanish, thanks to military-grade encryption and a reliable kill switch that stops data transmission if your VPN server connection ever drops.
It's no wonder IPVanish has been rated highly by users. Give the service a try with the 7-day money-back guarantee.
IPVanish can unblock:
Supports torrenting:
IPVanish works on these devices: 
Windows, macOS, iOS, Android, FireTV, Windows Phone, Linux, Chromebook, Routers.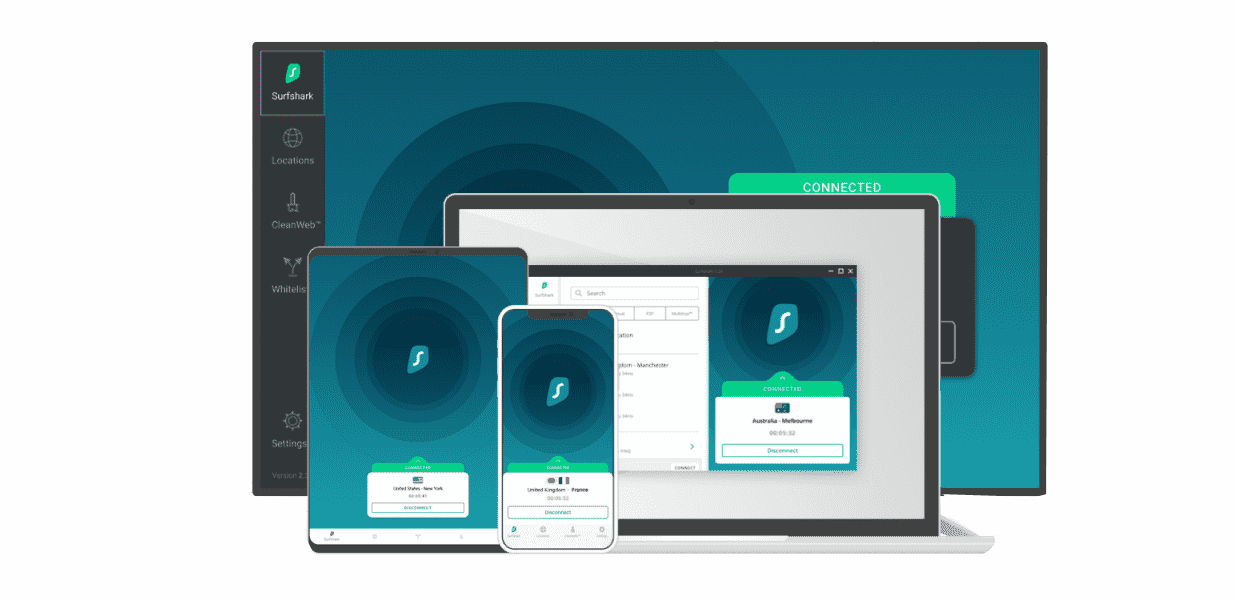 Though Surfshark is a relatively new VPN service, its commitment to privacy and security makes it a great choice for accessing Twitch, no matter where you're located. Even better, Surfshark lets you connect an unlimited number of devices, which allows multiple family members to use the VPN at the same time.
Surfshark offers double encryption through its MultiHop feature to keep you protected, whether you're gaming or streaming. It uses AES-256 encryption, plus has DNS-leak protection, and can be used on popular gaming consoles like Play Station and Xbox.
With great customer service and a generous 30-day money-back guarantee, Surfshark continues to grow in popularity with users. Surfshark has one of the best prices on the market if you are looking for a long-term deal.
Surfshark can unblock:
Netflix, Hulu, CBS, ESPN, Amazon Prime Video, and others.
Supports torrenting:
Yes, all servers support P2P activity.
Surfshark works on these devices:
Windows, macOS, Android, iOS, FireTV, Linux, Chrome, and Firefox.
Summary
Geoblocks, local network blocks, IP bans, and ISP throttling can get between you and your favorite games and streamers on Twitch TV. But a high-quality VPN is all you need to overcome them all and have unlimited, unrestricted access from anywhere in the world.
Amazingly, the best tools for unblocking content are also the best tools to protect your privacy, secure your devices against hacking and malware, and keep you anonymous while you surf or torrent. Check out our comprehensive guide to learn about everything a VPN can do for you.