Don't Use Facebook's Onavo VPN (+5 FREE Safer Alternatives)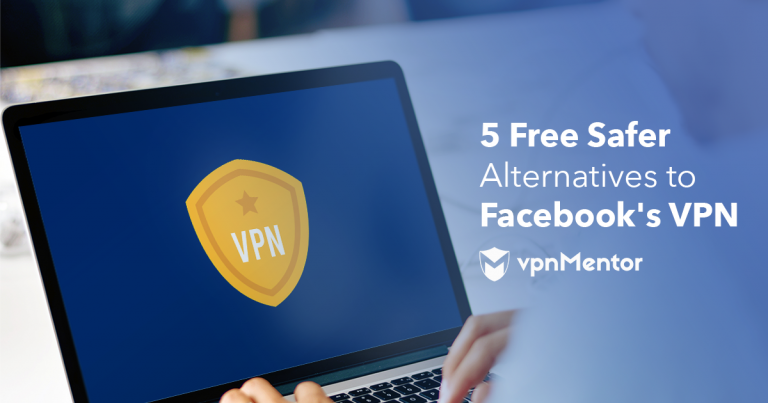 Facebook has a new VPN, and we can list at least 50 reasons not to use it. For time's sake, we're going to list 5.
1. Facebook's VPN is not really a VPN
VPNs are excellent tools that give you privacy online. You can surf anonymously, encrypt your data, change your IP location, and much more. (You can read more about VPNs and watch our informative video here). Facebook's VPN does not do that.
2. Facebook's VPN is actually Onavo.
Facebook acquired this Israeli-based company back in 2013, and a report by the Wall Street Journal in August discovered Facebook's intentions were not to protect users, but rather to track the behavior of users on other social media platforms.
3. Onavo collects your data.
The report showed that the VPN app tracks data transmitted from other apps on users' mobile phones. This was practically confirmed by Onavo's privacy policy page which states that the app collects "information about your mobile applications and data usage, including the applications installed on your device, your use of those applications, the websites you visit, and the amount of data you use."
4. It tracks all of your activity.
In other words, with this VPN, Facebook not only tracks your activity on its app, but it can also track your activity on your other apps as well. Talk about your big brother.
5. It's not safe to use.
If you see the "Protect" item on Facebook's menu, do not click on it or download the VPN. Onavo will not enhance your privacy, and it certainly does not hide your activity.
It's clear Onavo is not a good choice for a VPN. If you want a safe VPN that will not track your data or sell it to Facebook, take a look at the options below. They're free, secure, and are not affiliated with social media apps.
5 Free and Better Alternative VPNs to Onavo
Okay, so it's not exactly a free VPN, but ExpressVPN has a 30-day money-back guarantee. And the features are so incredible, we're pretty sure you won't mind spending some money on this VPN once you use it.
Super fast speeds perfect for streaming
User-friendly
Connect to more than 90 countries
2. Tunnelbear
While you only get 500MB in the free version, TunnelBear is arguably the most user-friendly VPN out there. Plus, you can tweet to the company for an extra 1GB of data per month.
Does not log your data
Encrypts your data on all devices
Super easy to use
3.  Betternet
There is no data-usage limit when it comes to Betternet (something you don't see very often with free VPN providers). You have to watch a sponsored app to connect, but it's a good price to pay for a VPN.
A basic, free VPN with no data limits
Does not track your activity
Windscribe comes with a bunch of extra features, like a firewall and adblocker. It also lets you use up to 10GB of data per month, and it can unblock Netflix (Win!).
Great speeds
Does not track or log your activity
Can earn an extra 5GB of data for tweeting about the service
5.  ProtonVPN
Operated by experts dedicated to cybersecurity, Proton is a fantastic safety-oriented VPN. The speed is a little slow if you only use the free version, but it certainly secures your privacy without a doubt.
No data-usage limit.
Does not track or log your activity
You can access servers in the Netherlands, Japan, USA, and Switzerland.
Whether you want a free VPN as an added level of security or you want to buy a premium VPN for better features, there are hundreds of options out there that are better than Facebook's Ovano VPN.
If you're willing to buy a premium VPN, check out our most recommended ones below: