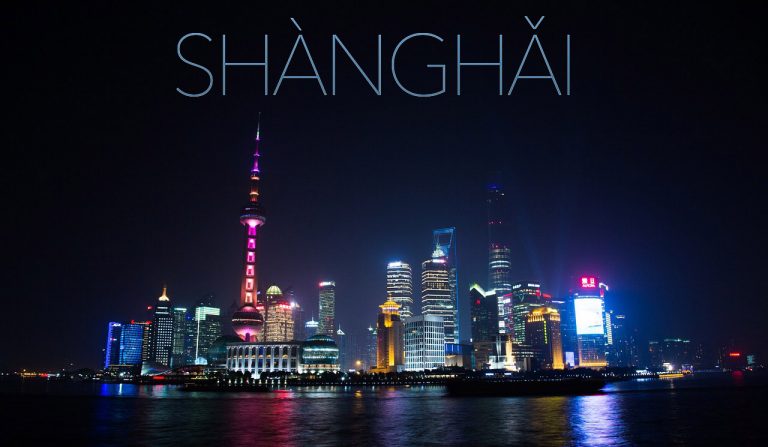 Free Shanghai Travel Guide 2023 (Updated with More Tips!)
Several worlds in one city
East meets West in the sprawling metropolis of Shànghǎi where ancient buildings nestle in the shadows of its formidable sky-scraping giants. While fast lights dominate the city streets of the Bund, wandering is the best mode of transport in both the Old City and the former French Concession. Futuristic art deco style architecture is juxtaposed with traditional lilong grids of low-rise buildings, while the tree-lined avenues of the former French Concession throw the visitor into a uniquely European vibe.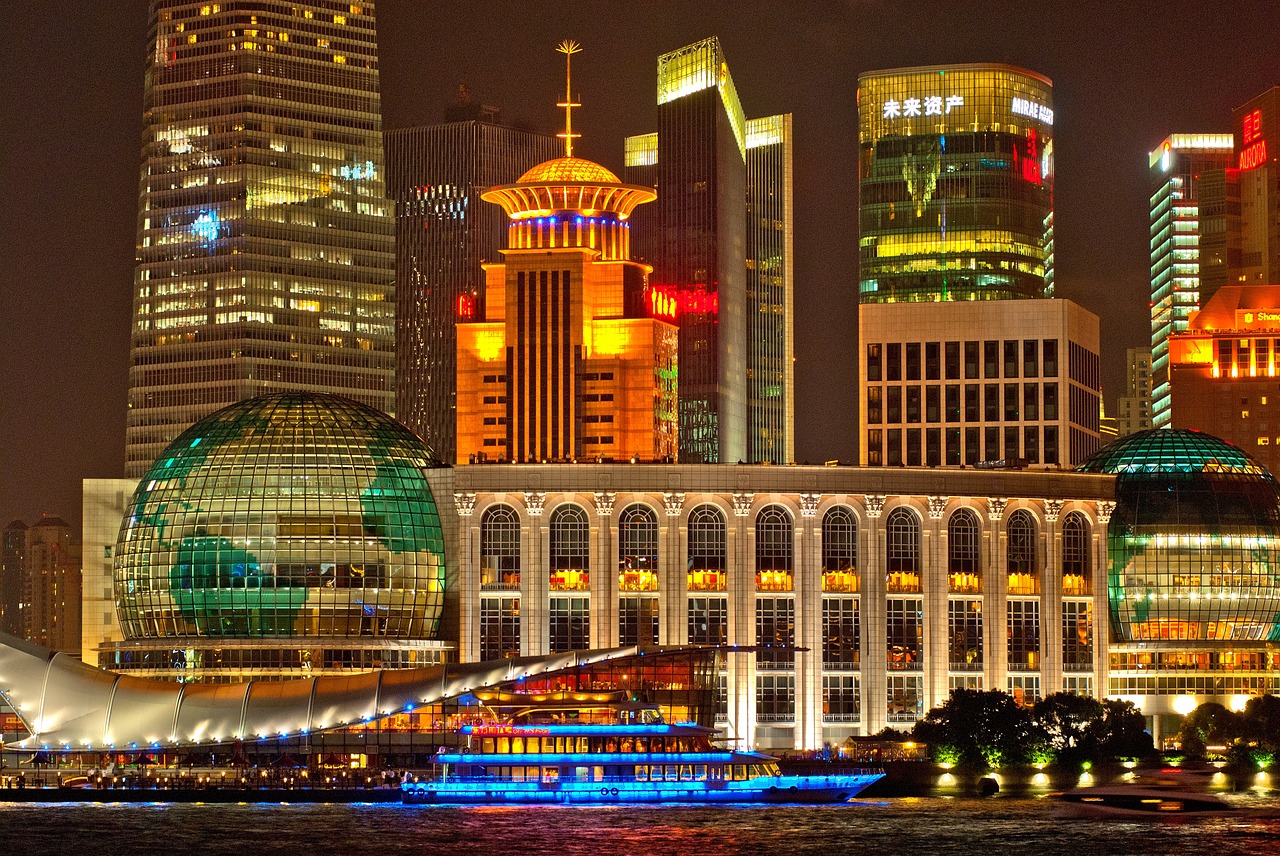 The contrast in the architecture is reflected in almost every other aspect of Shànghǎi, where you can hop from an international luxury store to a hundred-year-old traditional pharmacy; enjoy gobbling a bowl of Yan Du Xian, a famous Shanghainese soup, on the street corner, or delight the latest international fusion flavours at the swankiest of restaurants. It is a city of contrast where the confusion of conflicting styles reflects its tumultuous passage through history.
Tunnel to the future – or somewhere
On the subject of confusing passages, one of the strangest attractions within this collocation of a city is the Bund tourist tunnel. Existing for no apparent reason, this peculiar attraction is a major draw even though it offers no sightseeing experience whatsoever. Riders embarking on this odd experience climb into tiny innovative rail cars and tootle through a tunnel while being bombarded with pulsating lights to the background soundtrack of strange and ominous sounds with the occasional English intonation. It's rare for anyone to go back for a second trip but not unusual for visitors to end their trip looking slightly over-awed, a little terrified and completely perplexed.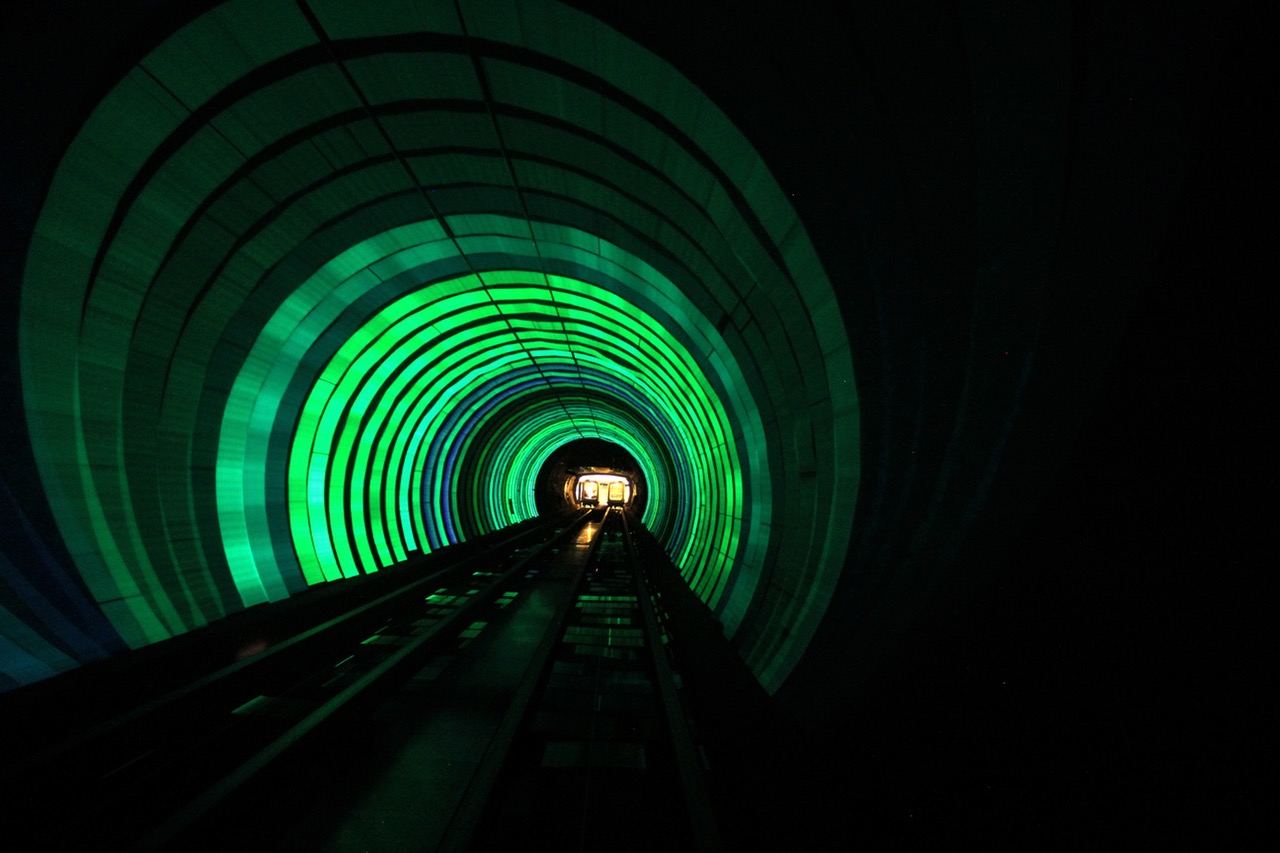 Architectural obscurity
Focusing for now on the oddities of Shànghǎi rather than its Bund and boutiques, a mind-bending architectural product of British designers and Chinese developers produced an eerie edifice of Escher-esque eccentricity. It's called "The Slaughterhouse" and it is the last remaining building of this design in the world. This idiosyncratic construction was designed to channel the flow of cattle as they headed to slaughter. The web of interlinking stairways, bridges and passageways are adorned with Art Deco motifs and all the windows face west towards the Buddhist divine land, thereby facilitating the cattle's journey of reincarnation.
The ultimate buy-in
Throughout China, the Shanghainese are known as 小资 (xiǎozī – 'little capitalists') so it's not surprising that the shopping opportunities within the city are so comprehensive, covering everything from Prada to pearls. While the connoisseur might shirk at the tourist-trap prices in Hongqiao Pearl Market, for many visitors, this is a one-off shopping experience that is worth being ripped off for. As with tea-tasting, pearl purchasing isn't something you do in a spare minute and it takes a fair amount of dedication, browsing and haggling to come out with a real pearl of wisdom. It is not only the tourist-trap arcades and stores themselves that offer incredible retail therapy – the time-honoured markets bustle with life, traditional wares and fresh new designs.
China's window on the world
Historically, Shànghǎi has been known as the gateway between the East and West, as well as acting as China's window on rest of the world. This doesn't mean that there is virtual window that is as open to the Western world, however. Chinese internet policy is one of the most restrictive in the world, preventing access to many search engines and social media sites, among others. This makes it tricky for travellers who want to share their experiences on Facebook or who were hoping to Google for the best restaurant close to their accommodation. Fortunately, there is a way around this security lockdown. VPNs, or Virtual Private Networks, secure tunnel through which you can freely and anonymously browse the internet and gain access to your favourite sites.
Subsequently, just as travel insurance is important, so is installing and utilizing a VPN (Virtual Private Network) on whatever devices you will be travelling with prior to departure. If you leave the installation until your arrival in Shànghǎi, you will find many of the VPN websites are blocked making downloads difficult.
It is also crucial to note that not all VPNs are currently able to tunnel through the Great Firewall of China. The top VPN for China currently is Express VPN, followed closely by Astrill VPN. Both can provide a safe browsing environment. With monthly payment options available, it means that even if you don't use a VPN at home, you can install one just for your Chinese adventure.
The best VPNs for Shànghǎi
All the tea in China
After using your VPN to upload your latest holiday photos onto Facebook, you probably deserve a cup of tea and there is nowhere in the world that sells more of it than Tian Shan Tea City. Comprising three floors of palatial abundance, 150 independent sellers offer a variety of styles and flavors, although we're not talking Lipton or fruit! Tea in China is like wine in France – every leaf produces a different flavor and character, all of which you can explore at Tian Shan. A purpose-built tasting table is set up for visitors to experience the elaborate gongfu tea-making process which involves lots of splashing and rinsing and general waterworks, until a tiny shot of tea is produced for you to savor. Much like wine-tasters, the aficionado will smell, swirl, sip and soliloquize. For the true-blue tea drinker, the ultimate in teas is "mouth tea" which is made from tea leaves picked by the mouths of virgins – yes, really! The legend behind this bizarre practice is that the leaves, once picked by fairy maidens' lips, would release those fairies into the sky once boiling water was poured over the leaves. It is believed this tea has a unique fragrance and flavor, as well as distinctive healing properties.
Dumping the dumplings
Once rather embarrassed by its reputation for surly waiters and tin trays of traditional food, Shànghǎi now offers a global gastronomic experience. From French to fusion, al fresco to al dente, the city offers more than just dumplings, although the traditional fare is also as diverse as it is delicious. Food is a vital part of Chinese social life and it shows on Yunnan Nan Lu, the premiere food street in the city, where you can sample local delights, such as xiaolongbao which are steamed dumplings with a thin skin, filled with meat and broth.
Sleeping in and getting up
Some of the most popular accommodation in Shànghǎi is situated in its famous skyscrapers, giving you panoramic views over the cityscape. Alternatively, you can seek out a place to stay in the former French concession where you can find authentic villas dating back to the early 1920s. If you're looking for traditional flair with absolute luxury, look no further than the Le Sun Chine which has been restored to its former art deco brilliance in a lasting tribute to Shànghǎi's chaotic cultural past. If you want to experience a more traditional way of life, the Old House is minimally furnished with traditionally styled items, making it a unique experience with a little more charm than some of the nondescript chain hotels.

It has been said that if you want to escape your comfort zone, you can try scuba diving or bungee jumping, but if you want to forget that your comfort zone exists, you should visit Shànghǎi. Of course, with a reliable VPN, you can still access your comfort zone through a padded security tunnel into virtual reality which might help keep things on more of an even keel. With its collision of cultures, clutter of cuisines and chaos of constructions, you likely to leave Shànghǎi not knowing which way is up, let alone which way to go. So, buckle up, let your hair down, throw away your cultural prejudices and enjoy the Shànghǎi ride!
Privacy Alert!
Your data is exposed to the websites you visit!
The information above can be used to track you, target you for ads, and monitor what you do online.
VPNs can help you hide this information from websites so that you are protected at all times. We recommend ExpressVPN — the #1 VPN out of over 350 providers we've tested. It has military-grade encryption and privacy features that will ensure your digital security, plus — it's currently offering 49% off.