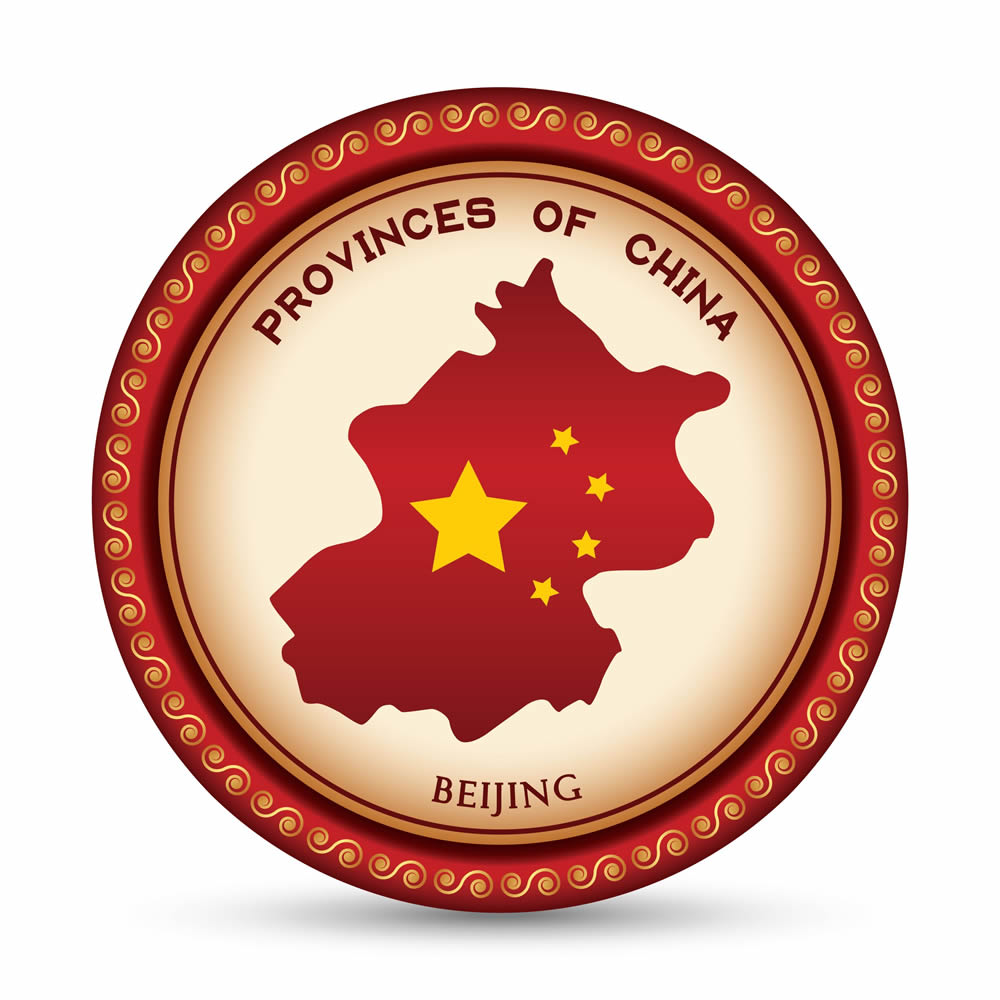 Travel Guide to Beijing China - Free Updated 2023
Not only is Beijing the capital of the People's Republic of China, but it is also one of the most popular travel destinations in the world. With 140 million Chinese tourists and 4.4 international tourists every year, the integral city to the history of the country has numerous things to do and see.
As described by lonely planet and many other reputable travel guides, the top sights to see when visiting Beijing include:
The Great Wall
This legendary wall was built over the time-span of three dynasties. While the Great Wall never played an effective roll in guarding the people against the barbarians, it did employ thousands, prevent defection, proclaimed that land, and proved the power of the emperor. The sections built by the Ming dynasty is the easiest to visit in Beijing and the Great Wall is open in this area year-round.Choosing the right section of the wall for you is extremely important as it is extremely long (21196 km). For those who do not have much time or are going on a weekend or holiday, the Juyonggaun Great Wall is the most fitting. However, the most popular and restored section in Beijing is the Badaling Great Wall. For a greener view go visit the Mutianyu Great Wall. If what you are seeking is a half restored, older section of the wall, the go-to spots include Simatai Great Wall, Gubeiko Great Wall, Shixiangan Great Wall, or Huanghuacheng Great Wall. While all of the mentioned sections are great options to experience the Great Wall, it is a good idea to do your research before arriving at the wall. This way, you are sure to have the experience that you have traveled the distance for.
Forbidden City
The Forbidden City is one of the country's most famous museums. It was opened to the public in 1925 and was made a UNESCO world heritage site in 1987. As this is one of the most visited museums in one of the most visited cities in the world, it is important to go either early or late. The Forbidden City opens at 8:30 am and closes at 4:00 pm. Bringing water and wearing comfortable clothes is also highly recommended to endure the cobblestone and heat.The best itinerary is to tour along the central axis, however, it will also be the most crowded. It is also highly recommended to either participate in a tour or rent an audio guide. This is a place with so much history that simply walking through will not encompass all the charm the landmark has to offer.
Temple of Heaven Park
This lovely combination of a temple and large park attracts not only tourists, but also locals. If you get up early enough, before the temple opens, it is common to see locals doing many kinds of physical activity. The experience gained is completely different before and after the hour of 9:30, so it is nice to be able to experience both.Additionally, there are some historical buildings throughout the park that should not be missed. Three of these buildings include the Hall of Prayer for Good Harvest, The Imperial Vault of Heaven, and Circular Mound Altar. Each of these buildings is a new beautiful place of worship. Again, the importance of dressing comfortably must be emphasized here, as a lot of walking is expected in this large park.
798 Art District
This nice area to walk around in includes many art instillations, shops, cafes, and restaurants. Located in the northeast corner of Beijing, the 798 Art Zone covers an area of 143 acres. It has become the exhibition center of art and culture in China. This area often holds important art exhibitions and activities as well as fashion shows. Art festivals are held from the end of April to the end of May and the end of September to the end of October.
Lama Temple
Six major halls and seven courtyards comprise this palace built for Emperor Yongzheng when he was still a prince. His successor turned the palace into a lama temple in 1744. Today, the Lama Temple is the largest shrine of Tibetan Buddhism. The three artworks not to be missed include the three bronze statues of the Buddhas of the three ages, the Five-Hundred-Arhat-Hill, and 26m tall White Sandalwood statue of the Maitreya Buddha.Nearby highlights if you have any extra time include Imperial Academy, Ditan Park, Gui Street, and Confucius temple.
Tiān'ānmén Square
The world's largest public square is full of 1950s Soviet-style buildings and surrounded by a white fence. Something different to see may include the flag-raising ceremony performed by a troop from the People's Liberation Army. This is the symbolic center of the Chinese world as it was originally created by Mao to prove the greatness of the Communist Party.This is a highly secured space with TV cameras, policemen, and officers in disguise. Go to see the flag raising or lowering ceremony (at sunrise and sunset respectively) and continue on to explore the rest of the great city of Beijing.
Drum and Bell Towers
26 Flights of stairs lead you to clocks that were built in 1272. At the top of the Drum Tower, there is an exhibition of different time-measuring instruments used throughout the many dynasties of China. Also, there is a drum and bell performance that allows visitors to listen to the sounds created between the two mountains. Of the two towers, it is often noted that the Drum Tower is the most interesting. If you only have time for one, go with the Drum.
Hôuhāi Lakes
You may walk or cycle around these gorgeous lakes in order to take in the views and people-watch. The pleasant area popular with both tourists and locals is full of restaurants and cafes. The serene environment is highly recommended at night to have a drink and listen to some live music. It is a nice area to view for an evening on the water.
One of the most important aspects of traveling is immersing yourself in a new cuisine. Here are the best places to go in Beijing to experience the cuisine at its best:
4Corners
A laid-back, outside spot which serves Vietnamese and some Thai dishes.
Zuō Lín Yòu Shè
Traditional Beijing cuisine. No frills. Just authenticity.
Nàjiā Xiaoguan
An excellent Chinese restaurant with a hint of old Chinese Tea House.
Dōnghuámén Night Market
An experience all its own, the night market will provide you a taste of what Beijing street food is all about.
When to Go:
The best climate and colorful scenery occur between March and May and between September and October. These are months that avoid the hot temperatures of the summer and cool temperatures of the winter. It is also important to note that many historic and sacred sites become flooded with both locals and tourists during national holidays. Despite this, Beijing is a beautiful place to come visit during any time of year. As long as you have your hat, sunscreen, coat, gloves, or whatever else is necessary to feel comfortable, there is plenty of culture and beauty to experience.
Staying Safe and Connected:
Going to China for work, study, or play? It doesn't matter the reason for or length of your stay, the existing internet policy in China will prevent you from accessing an assortment of social media sites, search engines, media, and work tools. Therefore, it is extremely important to be aware and prepared to utilize a VPN prior to your arrival in the country. That is, if you would like to be able to share your wonderful experiences with your friends and family as well as stay connected. Not only is using a VPN important to maintain online security in a time when cyber-crime is at its peak, but it also allows access to websites that are banned by the Chinese firewall.
It is crucial that a VPN is downloaded before entering China since, many times, the VPN websites are often blocked. This is where the software is downloaded from. While the VPN providers often use a "mirror URL" in order to bypass the particular situation where the download is blocked, it is far simpler to download the VPN before boarding the airplane.
Make sure you buy one BEFORE you arrive to China. You will not be able to get one, when in China and blocked from Facebook, Gmail, YouTube etc.
Privacy Alert!
Your data is exposed to the websites you visit!
The information above can be used to track you, target you for ads, and monitor what you do online.
VPNs can help you hide this information from websites so that you are protected at all times. We recommend ExpressVPN — the #1 VPN out of over 350 providers we've tested. It has military-grade encryption and privacy features that will ensure your digital security, plus — it's currently offering 49% off.