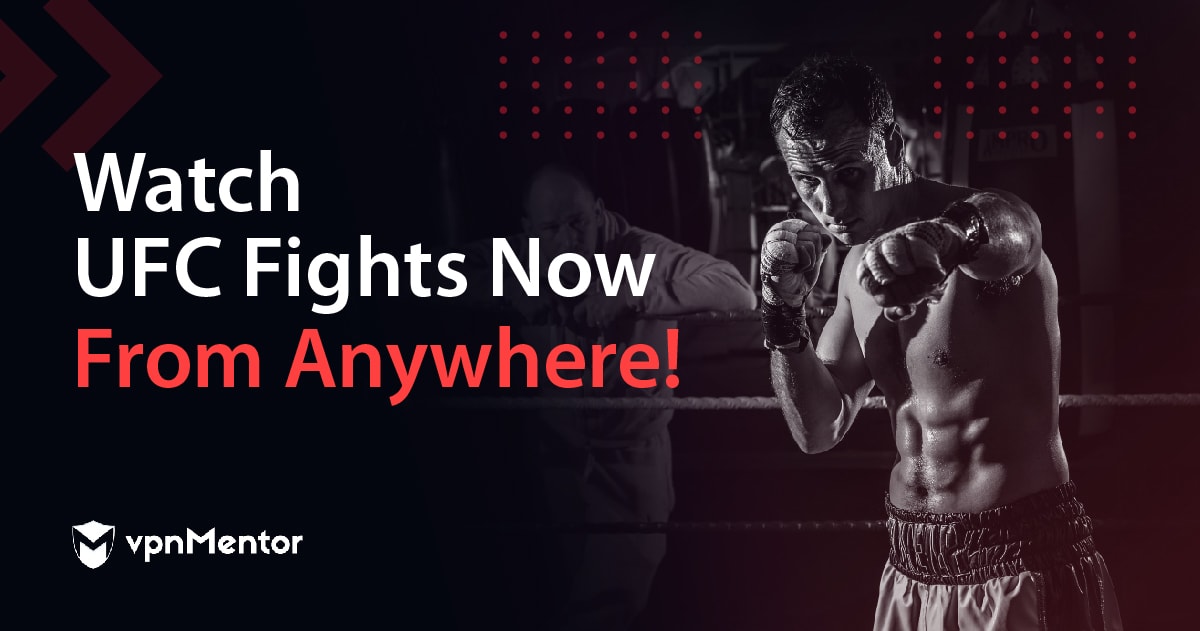 How to Watch UFC 267 (Blachowicz vs. Teixeira) From Anywhere 2023
Updated on 10th January 2023
Sick of not being able to watch the latest UFC fights in your country? I know your pain. I spent days testing super confusing tutorials — most of which don't work.
But don't tap out just yet — I found a working solution to watch UFC fights in countries that don't show it. A VPN is an app that hides your true location and tricks internet services into thinking you are in a different location. By using a VPN, I could trick UFC into thinking I was in the US/UK where it is broadcasted, which allowed me to live-stream fights online.
To save you time, I made a really quick and simple guide on how to watch UFC 267 from any location. It'll only take you a few minutes to set up and you can catch all the Blachowicz vs. Teixeira action as if you were ringside!
Watch UFC 267 From Anywhere Now!
Why You Need a VPN to Watch Blachowicz vs. Teixeira
In short, VPNs can help you unblock geo-restricted content. By using a VPN, you can mask your current location and make it appear as if you're in a different country. This enables you to sign up for streaming services that aren't available in your location (such as US-based ESPN+) and watch the latest UFC fights.
As a frequent traveler, I use a VPN to ensure I can access UFC fights no matter where I am in the world. It helps me hide my true location and make it seem like I'm in a permitted country to access the UFC.
Best VPNs to Watch UFC 267 — Blachowicz vs. Teixeira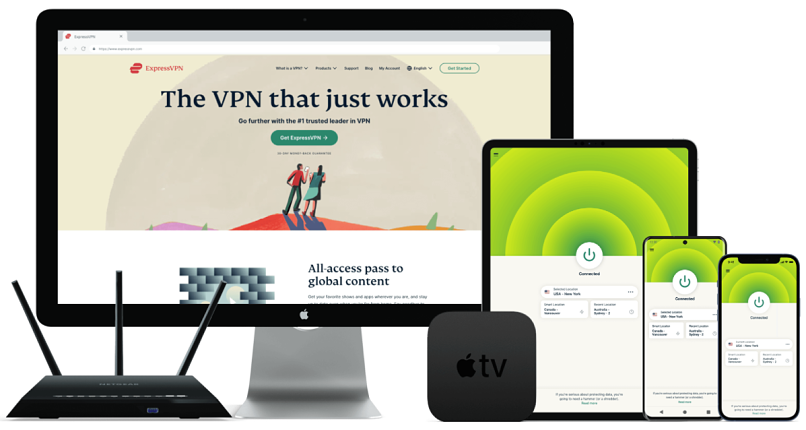 Editor's Choice
Editor's Choice

Tested February 2023
Try Risk-Free for 30 Days
www.ExpressVPN.com
Ultra-fast download speeds to stream UFC in HD with minimal buffering
Over 3,000 servers in 94 locations around the globe for reliable connections
30-day money-back guarantee
Unblocks ESPN+, DAZN, BT Sports, Sky Sports, and more
Compatible with: Windows, Mac, Android, iOS, Xbox, Playstation, Wi-Fi routers and more
With its super fast speeds and very reliable connections, ExpressVPN is essential for streaming UFC 267 — Blachowicz vs. Teixeira in HD. During my tests, I found all servers to be very fast, stable, and they didn't interrupt my connection once while I was watching UFC fight nights. I tested a number of ExpressVPN's server locations (including the US and UK) and each server provided average speeds of 30 Mbps — which is impressive considering I'm located thousands of miles from some server locations.
ExpressVPN has a large server network around the world, which allows you to get a reliable working connection to access UFC. Some of the smaller VPN providers I tested had trouble getting past VPN-detection technology, but I didn't face any issues with ExpressVPN. As a bonus, it also unblocks a wide range of geo-restricted content on other sports streaming platforms such as DAZN, BT Sports, and Sky Sports — perfect for sports fans like me!
While ExpressVPN is slightly more expensive than other brands, you can save by using its latest deals (get up to 49% off).
It also offers a 30-day money-back guarantee so you can try it out risk-free and simply ask for a full refund and get your money back if you don't think it's the right VPN for you. I tested out ExpressVPN's refund policy and had no issues getting my money back. I simply contacted their support team, requested a refund, and the funds were returned to my account within 3 days.
Watch UFC 267 Now With ExpressVPN!
Fast download speeds for streaming UFC 267 in HD
Decent number of servers in countries showing the UFC
45-day money-back guarantee
Unblocks ESPN+, DAZN, BT Sports, and more
Compatible with: Windows, Mac, Android, iOS, smart TVs, Xbox, Playstation, and more
CyberGhost has a cool feature that enables you to automatically connect to specific servers when launching certain apps. Whenever I launched the WatchESPN app on my laptop to stream the UFC, CyberGhost automatically connected me to a US-based server so I could unblock and stream the latest UFC fights quickly.
There are over 1500 CyberGhost servers in locations showing the UFC, such as the US and UK. This is an impressive number of servers and ensures overcrowding is minimal. I tested CyberGhost's speeds and found them to be a decent 20–25 Mbps on average — reliable enough for watching live sports and UFC fights on ESPN. I did experience some minor lag issues at one point, but there weren't any other interruptions.
With CyberGhost's 45-day money-back guarantee, you can try it out risk-free for about 45 days and stream as many UFC fights as you want before deciding if you want to keep it. The price of CyberGhost is also pretty cheap considering its wide range of features and server locations. Currently, they're offering a huge 84% discount for new users, making it a cost-effective option.
Watch UFC 267 Now With CyberGhost!
Varied speeds, some buffering issues on specific servers while streaming the UFC
Ease-to-use desktop app
30-day money-back guarantee
Unblocks ESPN+, good for streaming the latest UFC fights
Compatible with: Windows, Mac, Android, iOS, smart TVs, Xbox, Playstation, and more
Private Internet Access (PIA) doesn't offer consistently reliable server speeds — I tested a few different server locations in countries that show UFC fights and I had mixed results. Some servers were actually pretty fast, with speeds around 20 Mbps. But many other servers were slow, meaning I had a lot of buffering issues while streaming live MMA fights.
Although my tests showed that PIA can't unblock a lot of geo-restricted content like European Netflix shows and BBC iPlayer, I was still able to connect to US-based servers and watch the UFC on ESPN+.
PIA gets top marks for ease of use. The entire setup process was straightword and only took a few minutes. The desktop app has a simplistic, compact display that made it easy for me to choose specific server locations to watch the UFC.
If you'd like to try Private Internet Access for yourself, you can use its money-back guarantee to test it out risk-free for 30 days. If you're not happy with it, you can always get a full refund.
Where Can I Watch UFC 267 Online?
UFC Fight Pass
The easiest way to watch UFC live and on demand is with a UFC Fight Pass. The UFC Fight Pass is available globally apart from Brazil. If you're in the US, you can sign up for a Fight Pass but you can't watch live matches — you have to wait a month for matches to be uploaded to Fight Pass as ESPN+ has exclusive rights to streaming UFC in the US.
If you live in Brazil or the US you can use a VPN to unblock the UFC Fight Pass in your country instead. That gives you full access to live events, a library of past matches, and original content. You can subscribe to a monthly or annual package and the Fight Pass app is available on iOS, Android, Chromecast, Apple TV, Roku, games consoles, and more.
ESPN+
UFC events are exclusive to ESPN+ in the US. ESPN+ is ESPN's sports streaming service and requires a monthly subscription. It has a special UFC bundle that gets you access to the whole channel plus one UFC PPV event at no additional cost. You have to pay for any further PPV events as normal.
Unlike other ESPN channels, ESPN+ is not available on rival streaming providers like Sling TV, YouTube TV, fuboTV, or Hulu. It's geo-restricted to US viewers — you need a US payment method to sign up.
BT Sport
If you're based in the UK, you can watch UFC matches on BT Sport. BT Sport is available on some Sky TV packages, as well as on Virgin's TV XL package. It's also included if you have an existing BT Broadband subscription.
If you don't have any of these plans, you can subscribe to BT Sport directly and watch UFC online. However, BT Sport is geo-restricted outside of the UK and you need to have a UK address to sign up for an account as BT sends you your account number via post.
DAZN
The sports streaming service DAZN broadcasts UFC events in Japan and in EU countries including Spain, Italy, Germany, Switzerland, and Austria. While DAZN is usually available in the UK, US, Canada, and Brazil too, it doesn't stream UFC events in those countries as the broadcasting rights are held by other providers.
You can only sign up for and use DAZN from one of these countries. I was unable to sign up for a new DAZN account using my VPN as you need a payment method that matches the country you're signing up from.
TSN
If you're based in Canada, you can watch UFC events on TSN as it's partnered with ESPN. TSN is included in some cable plans or via subscription to its streaming service TSN Direct. TSN Direct is available on desktop, mobile, Samsung Smart TV, Apple TV, and Xbox One.
TSN Direct is geoblocked to Canada and you need a Canadian payment method to sign up.
Step-By-Step Guide to Sign Up for the UFC Fight Pass to Watch UFC 267
Get a VPN that can bypass the UFC Fight Pass geoblocks. ExpressVPN was the best at unblocking Fight Pass in my tests, plus it gave me lightning-fast speeds so I could watch live matches with no lag.
Connect to a VPN server in a country where the UFC Fight Pass is available. Choose any country except Brazil (where the Fight Pass is blocked) or the US (where you can't watch live matches).
Go to the UFC Fight Pass site. Click "Sign Up" to start creating your account.
Fill out the registration form. Make sure the country you choose matches the server you connected to.
Choose your plan. You can pick a monthly subscription or save 20% with an annual subscription. Both plans give you access to live early prelims and live main cards.
Fill out your payment information. I was able to sign up using my own card.
Complete your registration and enjoy! Start watching UFC live and on demand, no matter where you're based.
Why Free VPNs Aren't Good for Watching UFC 267
In most cases, free VPNs are very slow, have unreliable server connections, and they can sometimes fail to mask your real location — meaning streaming services will block you from watching the latest UFC fights if you're not in a country that's licensed to show them.
Free VPNs can also carry dangerous privacy and security risks. They are notorious for leaking private user data, leaving hackers to intercept data for malicious purposes. For example, hackers who can see that you regularly stream the UFC on ESPN+ could target you with fake UFC or ESPN+ phishing scams — tricking you into giving away your personal information or downloading malware onto your device.
My advice: don't take the risk or waste time with free VPNs. Many reputable VPNs (like ExpressVPN) offer a 30-day money-back guarantee so if you don't want to keep your VPN after watching UFC 267, simply request a full refund to get your money back.
FAQs on Watching the UFC With a VPN
Can you watch UFC 267 from overseas for free?
Technically yes, but you'll need to use a VPN (Virtual Private Network) that has a track record of getting around geo-restrictions. It will help you appear as if you're located in a country that's showing UFC 267 (even if you aren't). I recommend ExpressVPN as it's never failed me in accessing UFC fights from abroad (plus you can try it risk-free before you decide).
You'll also need to have a subscription to a streaming service that is showing UFC, such as ESPN+ or BT Sports. Most of these services are paid, and in most cases you will have to purchase a separate one-time pass to watch UFC fights. However, some streaming services offer free trials, including:
Sling TV — 3-day free trial, but you'll have to pay separately for UFC PPV fights.
YouTube TV — 7-day free trial, but you'll have to pay extra for each live UFC PPV fight.
Why do I need a VPN to watch the UFC?
Many streaming services block other countries from watching the UFC. For example, if you're outside the US, you won't be able to stream the UFC using US-based streaming services like ESPN+.
To unblock location-restricted content, you'll need a VPN. A VPN will help you to appear as if you're in the country where the UFC is being shown. For example, a VPN will make it look like you're based in the US, when you're actually based in Asia or Europe.
Not all VPNs work well so it's important that you choose a reliable VPN that will actually work when streaming the UFC from a different country.
Watch UFC With ExpressVPN Now!
What devices can you use to watch UFC 267?
You can watch the fight on almost any device, including Windows PC, Mac, iPhone, Android, iPad and iPod Touch, Smart TVs, Chromecast, Fire TV, and Fire Stick.
While you can watch the UFC on most devices, you may not be able to stream the latest fight in your location due to geo-restrictions. In this instance, you'll need to use a reliable VPN to get around the geo-blocks.
What are the best streaming sites to watch UFC 267 from anywhere?
There are many streaming sites that show the latest UFC fights, including ESPN+, DAZN, BT Sports, Sling TV, and YouTube TV.
It's worth noting that to watch the latest UFC PPV fights via ESPN+ and other streaming services, you'll have to make a separate one-time purchase on top of your subscription. However, BT Sports seems to be showing the latest UFC fights to its subscribers at no extra cost.
If you're in a country where these streaming services aren't available, you'll need a VPN. VPNs make it appear as if you're in another location, which is why they're useful for accessing streaming services and content that are blocked in your country. But it's really important that you only use a trusted VPN that actually works.
Get Yourself Ready for Blachowicz vs. Teixeira!
UFC 267 starts at 9:00 PM Eastern European Summer Time. So, make sure you've got your VPN and streaming service set up and ready to rumble!
But remember to only use a trusted VPN with a proven track record of streaming the UFC and other live sports in HD — the last thing you want is to miss key fight highlights because of lag or buffering.
From my test results, ExpressVPN is the best VPN for watching UFC. It's super fast and has reliable connections so you can enjoy a smooth streaming experience in full HD. You can even give it a try risk-free before you commit. If you don't like it, you have 30 days to ask for a refund.
To summarise, the best VPNs for watching the UFC from anywhere are…
Privacy Alert!
Your data is exposed to the websites you visit!
The information above can be used to track you, target you for ads, and monitor what you do online.
VPNs can help you hide this information from websites so that you are protected at all times. We recommend ExpressVPN — the #1 VPN out of over 350 providers we've tested. It has military-grade encryption and privacy features that will ensure your digital security, plus — it's currently offering 49% off.