How to Watch the NFL Eagles vs Falcons from Anywhere
Updated on 7th July 2020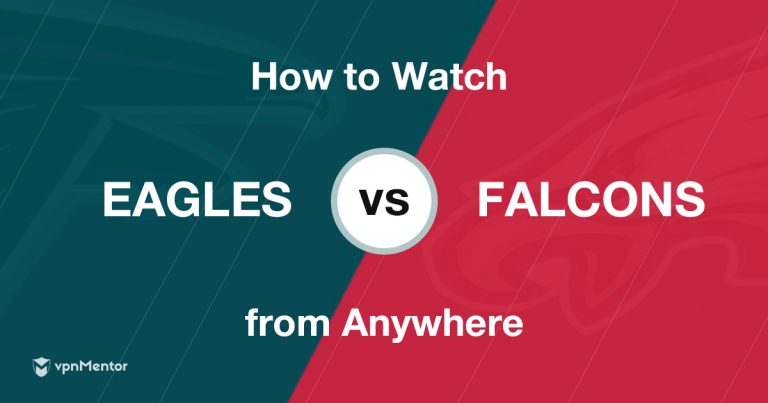 The Super Bowl champion Philadelphia Eagles will be facing the Atlanta Falcons on home turf to kick off the 2018 NFL regular season. The action starts September 6 at 8:20 PM EDT on NBC, and if you're looking for a way to watch from anywhere in the world, we've got you covered.
It's difficult to access NBC online if you're outside the United States, but don't worry! With a VPN and a winning strategy, you can get full access to this and many more exciting NFL games, along with the best commentary and extras.
Here's what you'll need to watch the Philadelphia Eagles vs. the Atlanta Falcons from Anywhere: a premium VPN, a PayPal account, and some patience. Let's get started.
How to Watch the Eagles vs Falcons: Quick Guide
In order to get NBC coverage no matter where you are, you need to subscribe to a TV streaming platform that includes the channel. Many of those are geographically restricted to the US, so you'll need a solid VPN to bypass the geoblocks. Here are the steps:
Choose your VPN. Check out our top VPNs below – we recommend CyberGhost for its easy interface, server variety, and strong unblocking power.
Connect to an appropriate US server. Note: NBC channels are local, meaning their availability on TV streaming platforms depends on the region your server is in. You can find more info on that a little later in this article.
Subscribe to Sling TV, YouTube TV, DIRECTV NOW, or Hulu with Live TV.
Now you have access to NBC without cable TV requirements or geo-restrictions. Enjoy the game!
If you're currently outside of the US and you don't have an American credit card or PayPal account, use the following method:
Launch your VPN.
Connect to an appropriate US server.
Follow our guide to watching Sling TV without an American credit card.
Choose the Sling Blue package, which includes NBC.
Enjoy the game!
Why You Need a VPN to Watch The Eagles vs Falcons
American TV is somewhat tricky to access beyond US borders, to say the least. Between cable requirements, credit card restrictions and pesky geoblocks, watching American channels online can seem impossible for people outside of the intended regions.
NBC is no exception. If you try to load the live stream and the website detects that you're not in the United States, you'll get the following message: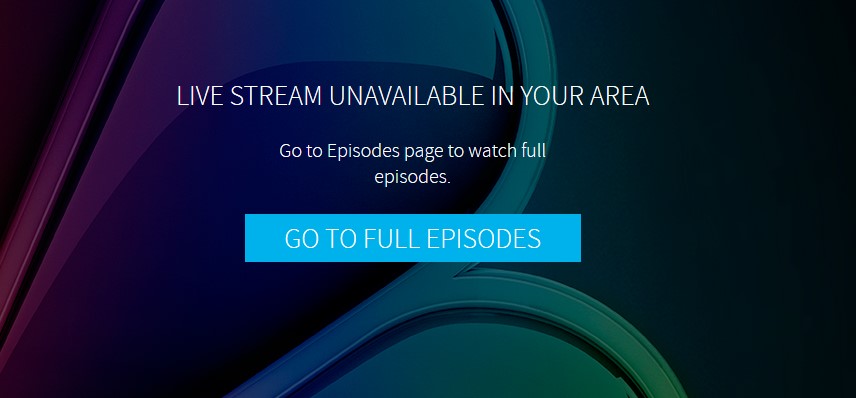 A VPN solves the problem – you can use it to obtain an American IP address by connecting to a US server.
Better access to geoblocked websites is just one of the advantages of using a VPN. You'll also enjoy an encrypted connection for higher levels of privacy and security online. If this is the first time you're hearing about VPNs, we invite you to catch up with our beginner's guide.
But there's another challenge to deal with: Even if you unblock NBC with a VPN, you'll be required to select your current TV provider before you can watch. And if you're reading this guide, you probably don't have one.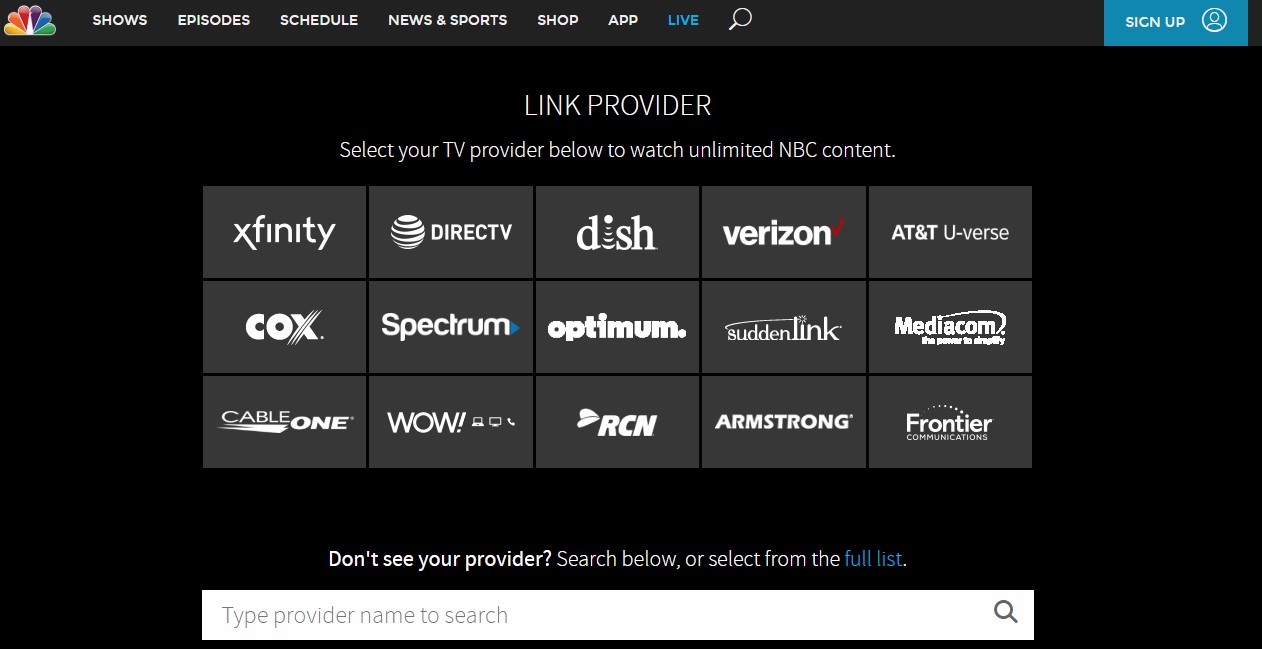 So how do you solve this issue? Fortunately, you can do it with ease by using a VPN in tandem with a TV streaming platform that offers NBC. The most important part is to connect to a VPN server that's located in a big TV market where you'll find NBC coverage of the game. You'll find a list of suitable locations below.
The following TV streams include NBC in multiple regions:
Sling TV
DIRECTV NOW
Hulu with Live TV
YouTube TV
Fubo TV
PlayStation Vue
Since American streaming services like Sling TV and DIRECTV NOW are themselves geographically restricted, you'll need a VPN to obtain an IP address in the United States and create an account for the streaming service if you don't have one already. But you have to make sure you choose the right VPN service first.
Here's why:
Not all VPNs are suitable for high-bandwidth activities like streaming. They may focus only on encryption and security, or may not have a diverse enough server network – either way, you can encounter problems if your VPN service isn't a good pick for streaming and unblocking content.
To avoid such situations and ensure you have smooth access to NBC and the Eagles-Falcons game, here's what to look for in your VPN:
Variety in US servers. Not all servers are guaranteed to bypass geoblocks. Having more options gives you a higher chance of successfully unblocking the website/service you're after. Make sure your VPN has US servers in the following locations: Los Angeles, New York, Chicago, Philadelphia, and Atlanta. Choosing one of these major US cities will ensure that the streaming service you select has an NBC channel available in the same region as your server.
Reliable speeds. Once you're connected, the most important part is for the connection to remain stable – and it has to be fast. HD streaming is an intensive task for any VPN, and you need to make sure yours is fast enough to handle it.
Handy features and helpful support. Make sure your VPN covers the basics – it should have a kill switch and DNS leak protection for guaranteed privacy protection. Extras like split tunneling or premade streaming profiles are very handy as well. Lastly, you may need to contact support to find a reliable US server – live chat support and fast response times are very useful in such cases.
Sure, there's a lot to consider when choosing the ideal VPN for American TV. We want to make sure you can easily access NBC on September 6 and watch the Eagles vs Falcons without any issues – so here's our list of recommended VPNs for the job.
The Best VPNs for Watching the Eagles vs Falcons
These are the VPNs we know you can rely on for seamless streaming of the game. In case you only need the VPN service for a short time, we've included information about any available free trials and/or money-back guarantees.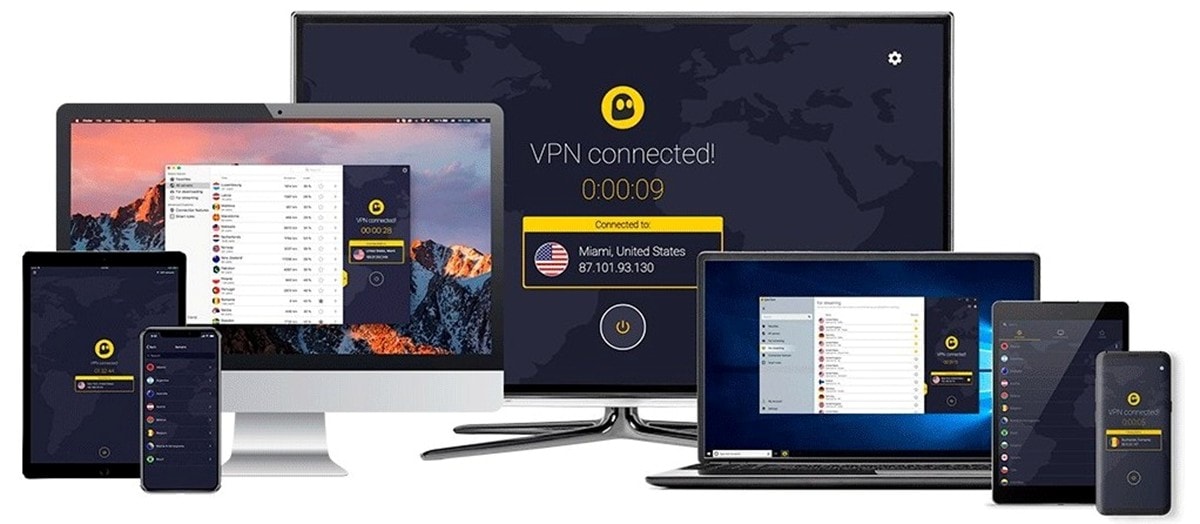 With over 460 servers in the United States, CyberGhost is a favorite for unblocking and watching NBC from anywhere. This VPN is #1 on our list for several reasons – it has a brilliant interface, preconfigured profiles, and great speeds. Customer support is available via live chat if you need it, but you probably won't run into any issues.
CyberGhost offers the ideal mix of quality and price. If you aren't convinced, see what users have to say about this excellent VPN.
CyberGhost offers a 7-day free trial and a 30-day money-back guarantee.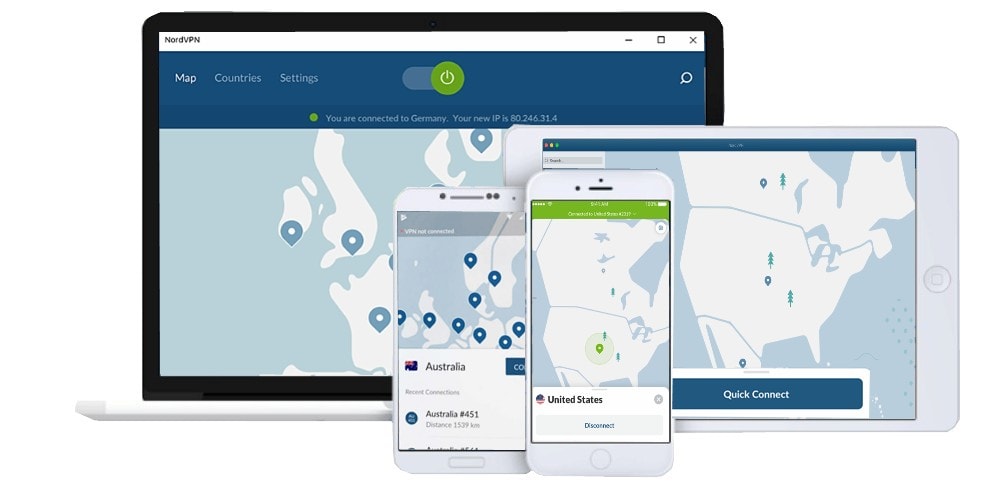 NordVPN is another service we heavily recommend. If you want 1,800+ US servers and the best security in the industry without giving up blazing-fast speeds, this VPN delivers.
NordVPN is known for its service updates, regularly adding new servers and improving existing features. It offers great value for the money, which is why many user reviews are so positive about it.
NordVPN offers a 30-day money-back guarantee.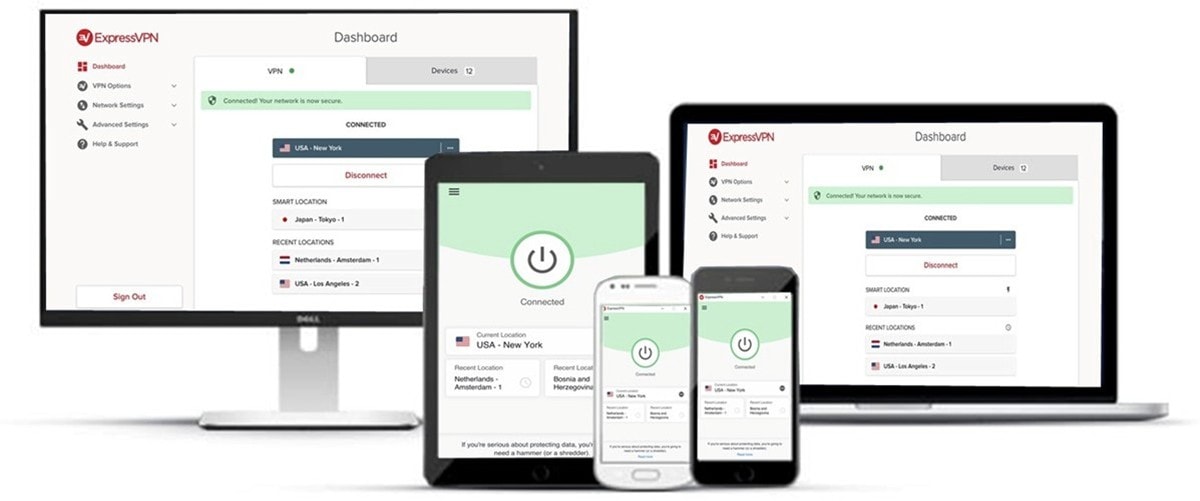 ExpressVPN's speeds are more than amazing, and it has hundreds of US servers for all your unblocking needs. The split tunneling feature on this VPN is one of the best we've seen, and it even offers a DNS service for streaming on devices that don't support VPNs!
The only drawback to ExpressVPN is its price, but this is expected with the fastest VPN on the market. ExpressVPN's features are more than worth the price for the privacy and speeds it offers, and you'll quickly see why it's one of the most popular VPNs currently.
ExpressVPN offers a 30-day money-back guarantee.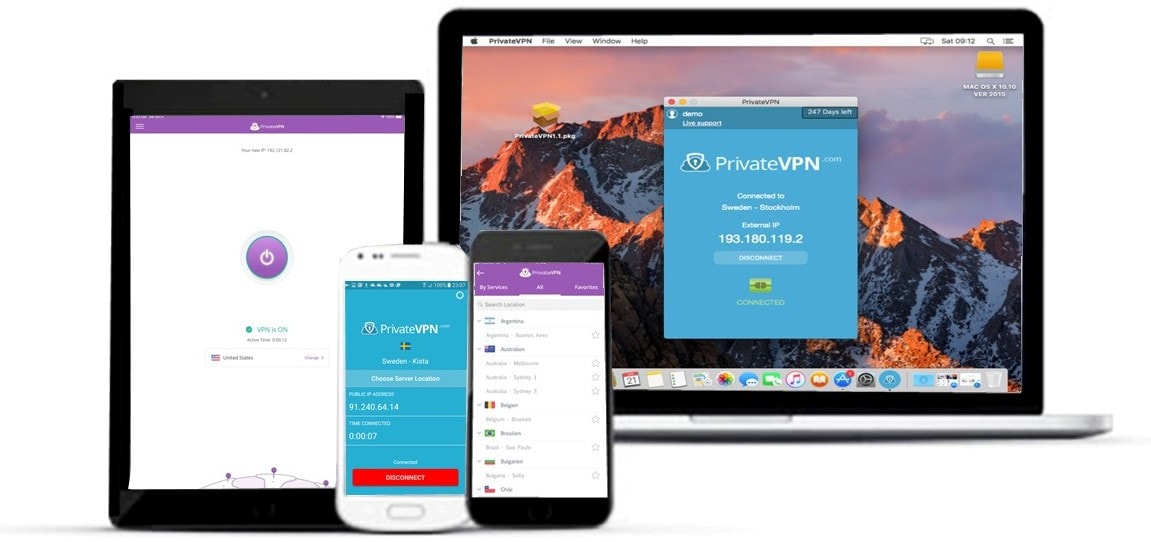 If you're on a budget, take a look at PrivateVPN. While it doesn't have a huge server network like other VPNs on this list, it maintains its 80+ servers flawlessly. This VPN's infrastructure is located on site – meaning no outsourcing of servers, and a great overall experience.
You won't have any issues with speed or support, but the limited server network is missing Los Angeles servers. Still, you have Atlanta, Chicago, New York, and more options for getting NBC on American TV streams, so you should have no trouble watching the Eagles-Falcons game. Check out what users have to say about this compact, yet capable VPN.
PrivateVPN offers a 7-day free trial and a 30-day money-back guarantee. However, you will need to explain your reasons for requesting a refund, and you will not be eligible for a refund if you have used 100GB of data or more.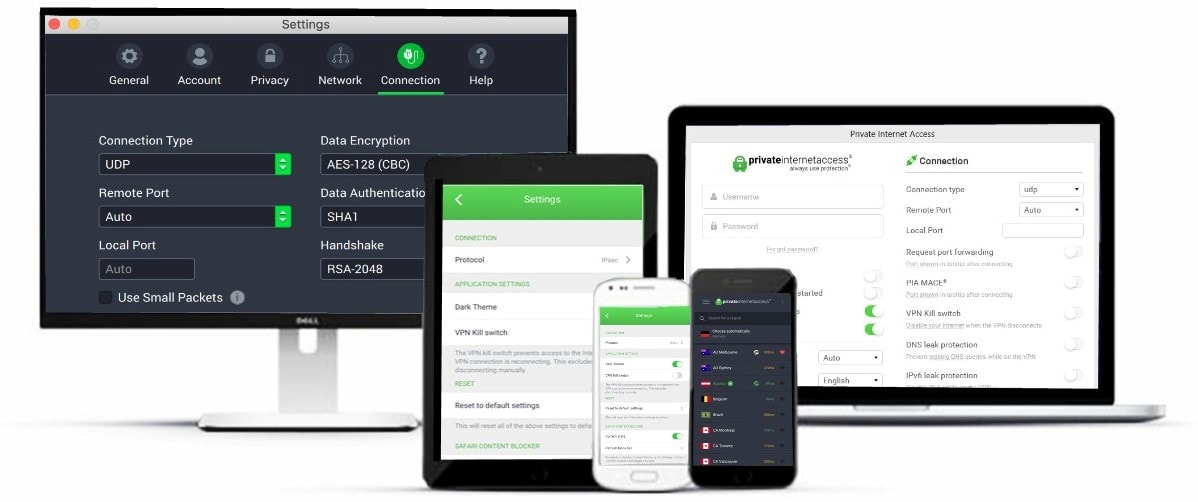 We wrap up our list with another budget VPN – PIA is extremely cheap, but don't expect a cheap level of service. With thousands of servers in the US and all the essential features, this VPN will unblock whatever you're after. The interface is simple and you won't have any trouble working with it.
That said, there are a couple of concerns to bear in mind about PIA: Live chat support is no longer available, and the US headquarters of the company may not be ideal for some users because of federal data retention laws. Still, the VPN has proven itself as a reliable service at an awesome price, and this is reflected in its user reviews.
To keep its prices low, PIA offers only a 7-day money-back guarantee, so you will need to decide fairly quickly if it's the right VPN for you.
How to Watch the Eagles vs Falcons from Anywhere for FREE
Now that you know the best VPNs for watching NBC around the world, we'd like to give you a little extra information that could make it even easier to watch this big game.
If you have a US PayPal account, you can get a FREE seven-day trial on DIRECTV NOW even if you're currently located outside of the US!
Here's how:
1. Use your VPN to connect to a US server that matches your PayPal billing address. For access to NBC, the server also has to be located in one of the big TV markets like Los Angeles, New York, Chicago, Philadelphia, or Atlanta. Most large US metropolitan areas apart from Oklahoma City will work.
2. Head to DIRECTV NOW's website and subscribe to the service. Don't forget to make use of the free seven-day trial: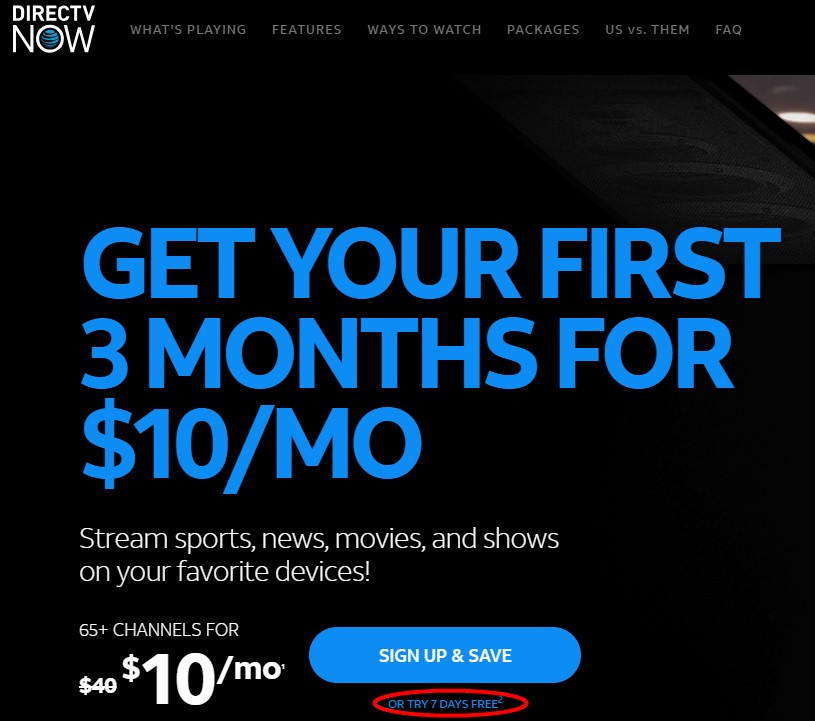 3. Choose your package. If NBC is all you're interested in, even the smallest plan (Live a Little) will work: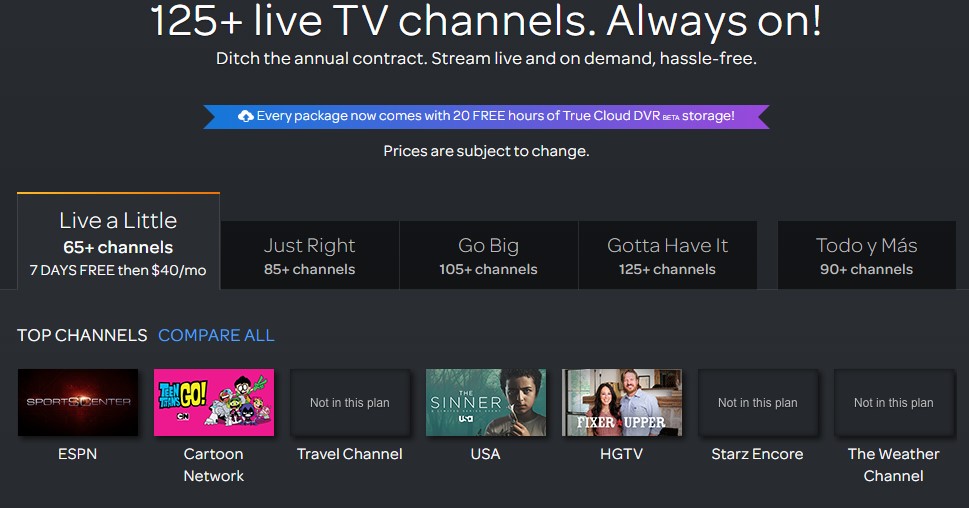 4. Select PayPal as your payment method. That way, you don't need to worry about any credit card requirements: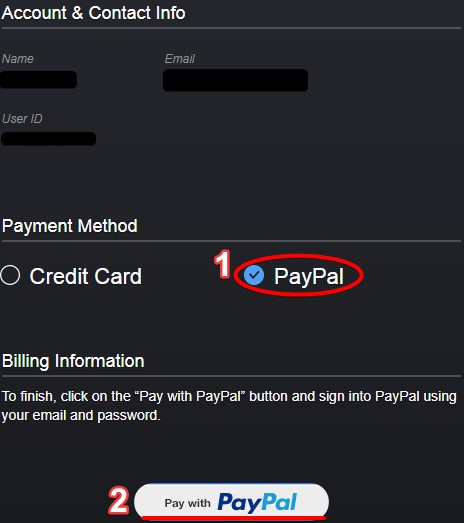 5. Create your account. Pay attention to the payment schedule, and make sure to cancel your subscription before the free trial ends if you don't want to get charged:

6. Watch NBC on DIRECTV NOW free for seven days! Remember, the trial is activated as soon as you subscribe, so sign up as close to September 6 as possible!
Summary
Watching the Philadelphia Eagles vs Atlanta Falcons on NBC isn't easy if you aren't in the United States, but it's definitely possible with a solid VPN. Just pick the right server, make a connection, and enjoy some quality NFL action on September 6!
Everyone likes a good deal – and we've rounded up the best VPNs you can get at huge discounts! Offers change all the time, so make sure to visit regularly.