How to Watch Gotham Online from Anywhere in 2020
Updated on 10th February 2020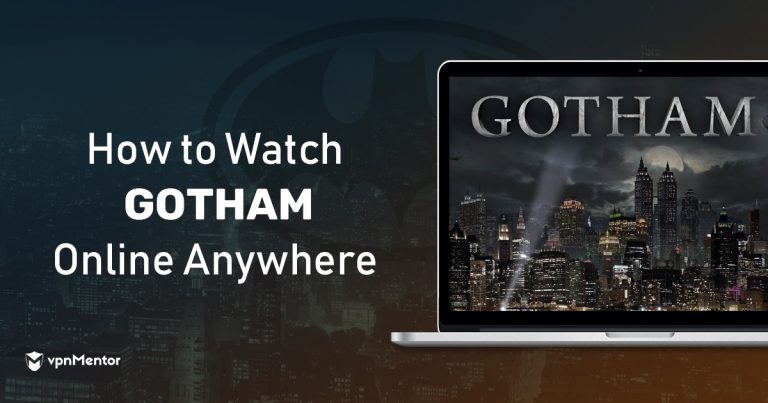 Are you hooked on Gotham? Fox subscribers in the US can watch the latest episodes on Fox, but what about the rest of us? To watch the complete series, you'll need to tune into Netflix US.
Unfortunately, Netflix uses geolocation software to block international viewers. But, you can bypass this block if you use a VPN.
VPNs mask your IP address to hide your true location. This makes it look like you're watching from within the US. With a VPN, you'll be able to stream Netflix US's entire catalog from anywhere in the world.
A high-quality VPN will also encrypt your internet traffic. This will ensure that any personal details you enter online are unreadable to hackers and spies.
Many VPNs don't work with Netflix. It's important to choose the best service available to ensure you will have access to it.
In this easy step-by-step guide, we'll show you how to use a VPN to stream Gotham from any location in the world.
Quick Guide: Watch Gotham With a VPN
Sign up for a VPN with high-speed servers in the US. NordVPN is our #1 choice for Netflix.
Install the VPN app and connect to a US server.
You're ready to watch Gotham!
The complete Gotham series is also available on Netflix in the UK, Canada, and Brazil. Connecting to a server in any of these countries will also unlock the title.
Why You Need a VPN to Watch Gotham Online from Anywhere
Netflix uses geoblocks to prevent viewers with non-US IP addresses accessing its streams. If you're traveling or living abroad, you'll need a VPN to watch Gotham.
VPNs connect your device to a remote server through a secure tunnel. This masks your IP address and makes it look as if you are watching from within US borders.
However, not all VPNs are equal and many don't work for Netflix. When it checks your location, Netflix also compares your IP address to a list of known VPNs. If there's a match, you'll encounter a VPN block.
To avoid this, you'll need to use a premium VPN that regularly refreshes its servers' IPs to avoid detection. We have verified that all of our recommended VPNs work with Netflix.
Your VPN should offer high-speed connections and unlimited bandwidth. Nothing ruins a Gotham marathon like buffering and lagging!
You should also look for a VPN that guards your data with top-of-the-line security features. This should include 256-bit encryption, a strict no-logs policy, and an automatic kill switch.
Now you're equipped with the knowledge to pick a great VPN, let's look at our top recommendations.
The Best VPNs for Watching Gotham from Anywhere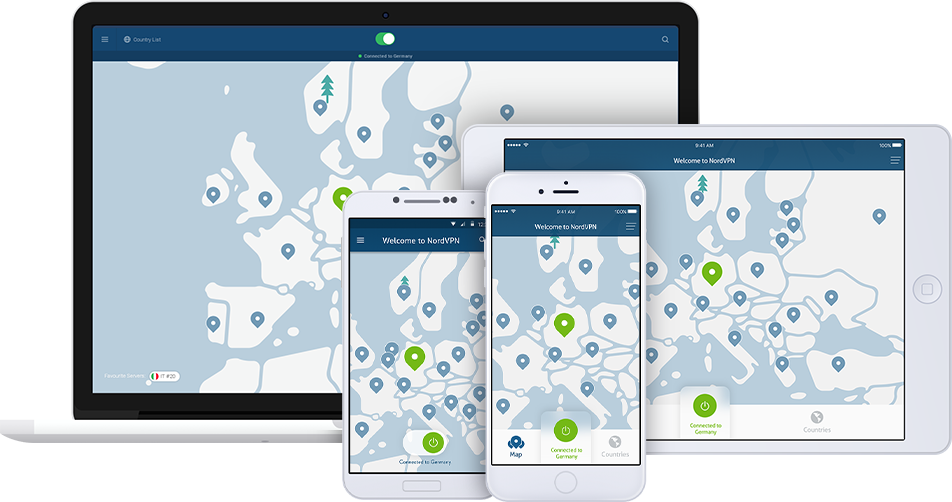 NordVPN can bypass geoblocks and VPN blocks to stream Netflix with ease. You'll have the top pick of virtual locations with 5,200+ high-speed servers across the globe.
Its high-end encryption protocols and strict no-logs policy will keep your data secure while you browse.
NordVPN's SmartPlay technology automatically connects to the server that you need. There's no need to change servers with each different streaming platform. It does all the work for you.
NordVPN also features CyberSec, a built-in malware and ad blocker. Try out NordVPN with a 30-day money-back guarantee to find out why it's a hit among VPN users.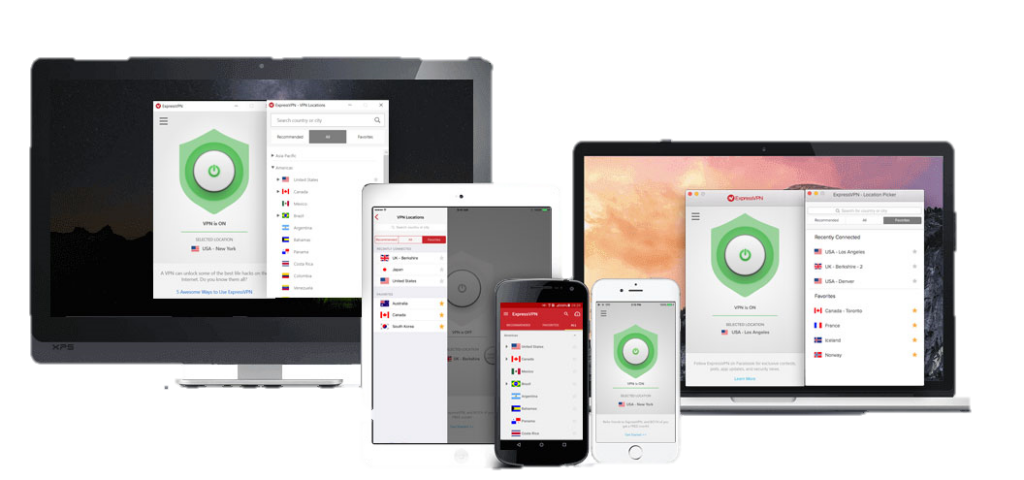 You'll enjoy access to 148 virtual locations across the globe, including 30 cities in the US. ExpressVPN can also bypass VPN blocks, making it the perfect choice for streaming Netflix.
ExpressVPN is the fastest VPN on the market so you won't have to wait while Gotham buffers. It features best-in-class encryption, a strict no-logs policy, and an automatic kill switch to keep you safe while you stream.
Installation is easy with its comprehensive setup guides. But don't just take our word for it, check out what real users have to say.
ExpressVPN offers a 30-day money-back guarantee on all its VPN services, plus a 7-day free trial for mobile apps.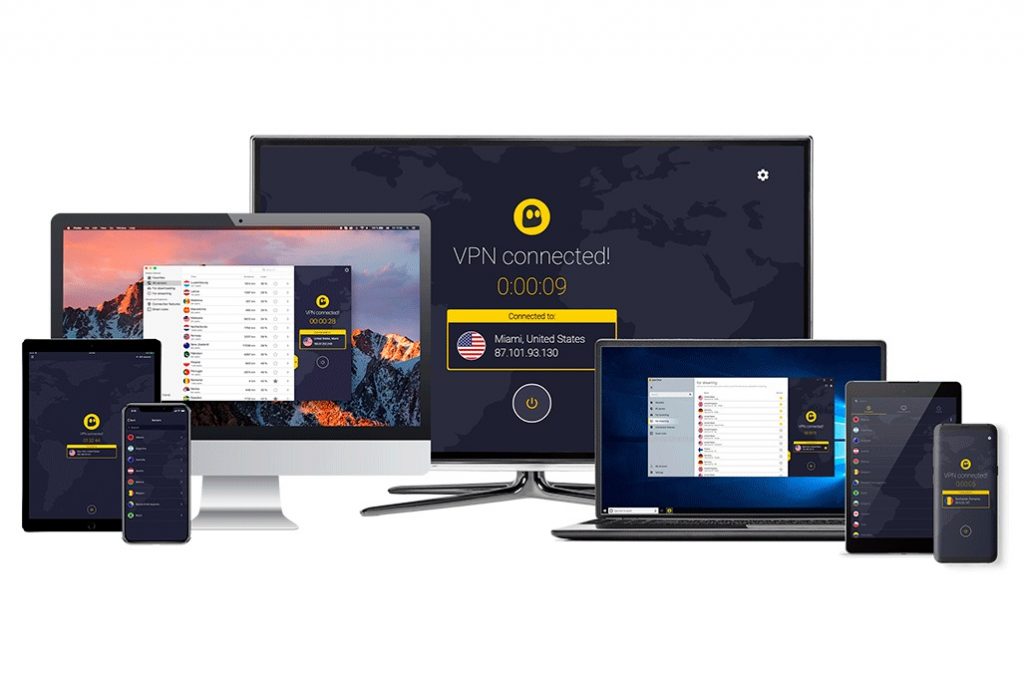 CyberGhost's fast and reliable service makes it a great match for streaming. It can easily bypass VPN blocks to unlock Netflix in every region.
CyberGhost's easy-to-use apps even come with a pre-configured profile that optimizes your settings for streaming.
You can try the service risk-free for 30 days to find out why it's a user favorite for online security. CyberGhost also offers a free 7-day trial for iOS, Android, and Windows users.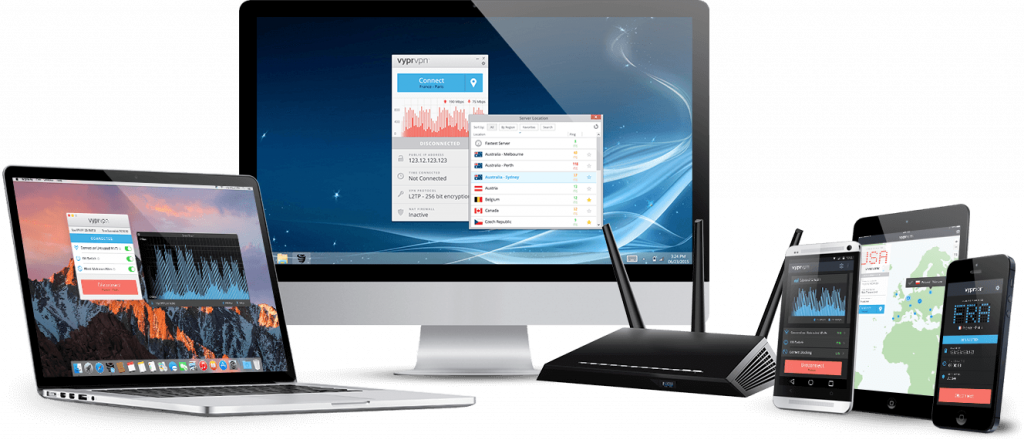 VyprVPN's proprietary Chameleon technology unblocks Netflix in every region. Its high speeds, unlimited bandwidth, and state-of-the-art security features make it a solid choice for Gotham lovers across the world.
It's easy to install and offers apps for Mac, Windows, iOS, Android, smart TVs, and routers, so you can watch Gotham from any device. VyprVPN offers a 24/7 online support service to all of its customers and owns and operates all of its services.
Unlike most other VPNs, VyprVPN owns and maintains all its own servers.  Cutting out the middleman means they're unbeatable when it comes to reliability and uptime.
You can test out VyprVPN with a 30-day money-back guarantee to see why it receives such glowing customer reviews.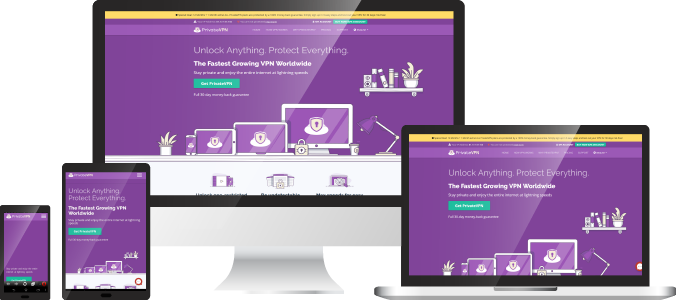 PrivateVPN offers everything you'll ever need to stream Gotham on Netflix. This includes high-speed connections, unlimited bandwidth, and end-to-end encryption for all your devices.
You can try PrivateVPN today with a 7-day free trial and a 30-day money-back guarantee, or learn more by seeing what real users have to say about this VPN.
Summary
For viewers outside the US, a VPN is the fastest, easiest way to watch Gotham on Netflix.
With a high-quality VPN, you can bypass geoblocks and censorship to access exclusive content from around the world securely and anonymously. You'll never miss a moment of the action in Gotham again!
Still not sure which VPN is best for you? We recommend NordVPN, and you can try it free!
Further Reading
Our budget-savvy experts have compiled a list of the best VPN deals and coupons to save you money on your service.
Hungry for  entertainment? Learn how to unblock Hulu from anywhere, too!
If your streaming queue is looking a little empty, check out our top 10 original Netflix series for inspiration.
If you're interested in checking out another provider that works well for getting your Gotham fix, watch the following video. You'll learn how to use Surfshark to unblock Netflix and watch Gotham. When you're done, you can discover more about Surfshark's features in our in-depth provider review.