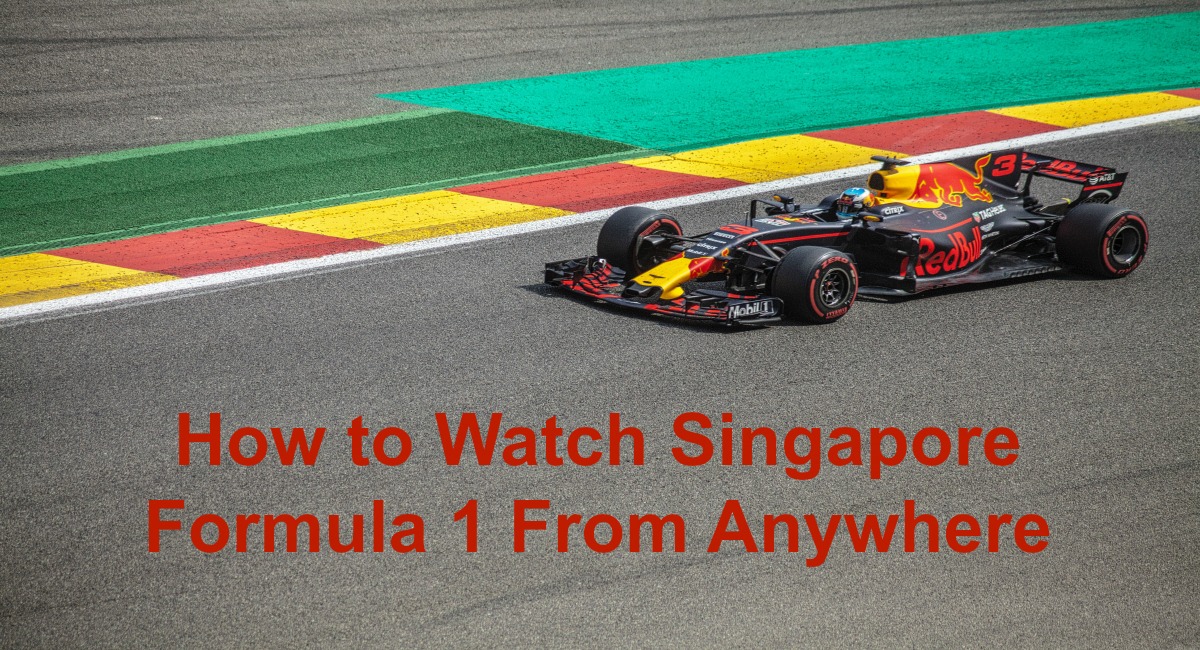 How to Watch Formula 1 Singapore Grand Prix From Anywhere
If you're a fan of adrenaline-inducing night-time Formula 1 action, scenic tracks, and teammate rivalry, you won't want to miss the Singapore Grand Prix for the world. Friday, September 15 marks the beginning of practice sessions in the Lion City, where legends like Sebastian Vettel and Lewis Hamilton will be fighting for pole position and, eventually, the trophy. While it looks to be a two-driver race if current standings are any guide, you shouldn't underestimate Team Mercedes' second driver, Valtteri Bottas, who will be looking to close the points gap on his teammate as the main event begins on Sunday at 8 PM local time.
All things considered, the Singapore Grand Prix is definitely shaping up to be a night race worth getting up early or staying up late for, depending on which part of the world you find yourself in. However, your location is much more important for another thing –  actually getting to watch the event.
Watch the Singapore Grand Prix via VPN
A high-profile race such as this calls for premium coverage. There are plenty of options – however, most of them require either a cable provider or credit card compatible with their respective region. For example, if you are located outside of the US, watching on NBCSN will be a tall order even with a VPN, due to the requirements for American cable and an American credit card. In the UK, you will face a similar issue with Sky Sports.
So, there are two obstacles that need workarounds: the geoblocks and the provider/credit card. The former is easily solved by using a virtual private network. VPN allows you to set an IP address in a location different from your actual one, thus avoiding the restrictions behind a geoblocked service. A capable VPN also leaves no trace of your online activity and keeps you safe from unwanted attention as long as you are using it.
If you aren't well-versed in VPNs, feel free to catch up with our beginner's guide. We also present you with our list of recommended VPNs for unblocking geo-restricted content, including "tough nuts" like Netflix and the BBC iPlayer:
Circumventing cable/credit card requirements calls for a bit of creativity. In this article, I will show you how to deal with this issue if you have no means of meeting these requirements. By following the proposed method, you can get NBCSN or Sky Sports coverage of the Singapore Grand Prix from start to finish, and ensure you won't miss a single thing about this highly-anticipated F1 event.
The Solution: PayPal, TV Streaming, and Gift Cards
I tried two methods for Sky Sports and NBCSN, respectively. They are virtually identical, and both worked flawlessly. Let's start with Sky Sports.
Before doing anything, make sure you have an active PayPal account (with at least $20 in it for Sky Sports, $50 for NBCSN). Now, while you can't do much about cable providers and credit cards, you can gain access to these platforms via a TV streaming service. For Sky Sports, you want NOW TV. NOW TV has a variety of categories for different Sky channels. You can subscribe to Sky Sports only, but – surprise! – you can't sign up to NOW TV outside of the UK:

This is where you launch your VPN. After selecting a location in the UK, you are free to sign up. However, subscribing to the service is still going to require a region-appropriate credit card.
This is where PayPal comes in play – you can purchase a gift card for NOW TV from a variety of websites, completely eliminating the need to subscribe. Even NOW TV's own website can direct you to a vendor: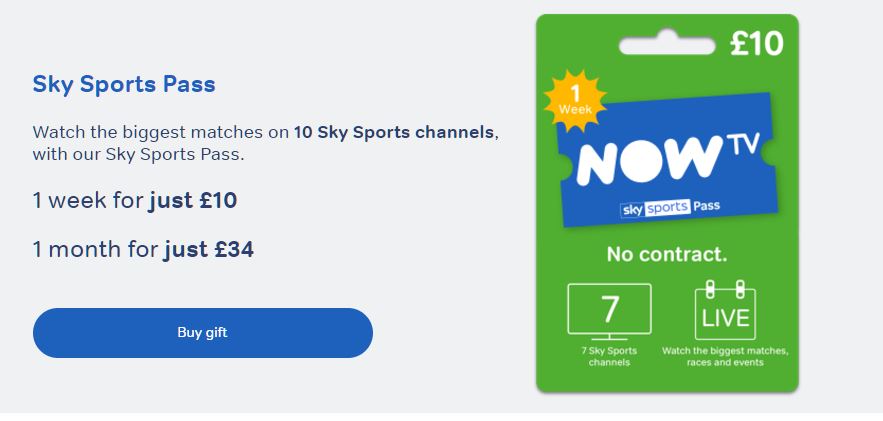 I recommend PayPal Digital Gifts – simply visit and make a purchase. When asked to specify an amount, you can choose the cheapest option at £10, as this is enough for a week-long Sky Sports Pass.
After you have made your purchase, go ahead and redeem your gift card after logging in your NOW TV account. Don't rush it, though – if you opted for a one-week pass, redeem it after September 10.
Et voila! You can now catch the Singapore Grand Prix on Sky Sports without committing to contracts or suffering from geographical restrictions and cable/credit card requirements!
Sky Sports is guaranteed to deliver when it comes to coverage and production value, but if you prefer to catch the F1 action on NBC SN instead, you can do so by making use of Sling TV – another TV streaming service based in the US. I won't go into detail, as there already is a step-by-step guide for this particular platform – the only difference, in this case, is you will need to choose the extra package that grants access to NBC channels (currently Sling Blue). Keep in mind that the Sling TV method is more expensive and doesn't offer a weekly pass, so it might not be the ideal option for you if you're interested only in the Singapore Grand Prix and nothing else the NBC channels have to offer.
What about Free Options?
As a person who values online privacy and security above all else, I strongly advise against any "free" alternatives for watching the Singapore Grand Prix. Here are three reasons why:
There is no free coverage of the event, so in the best case you will be freeloading and in the worst, you will be breaking some laws.
Issues of poor quality, downtime and annoying popups. While I'm sure 10 minutes of searching will net you plenty of streams you won't have to pay a dime for, you will most likely spend a good deal of your time hopping from one to the next as they get shut down or the streaming quality becomes unbearable – and that's without mentioning the incessant ads.
Most importantly - there is no guarantee what sort of mess you will be bringing upon your device. Keep in mind that shady streams may cost no money, but you risk paying much more by compromising your online security.
The best, safest, and most reliable way to enjoy the upcoming Grand Prix in Singapore, and any geoblocked content in general, is to make use of a good VPN. Considering how affordable VPN services have become, it really is a non-issue. My final words to readers are: don't play around with your digital privacy, it is simply too valuable. Invest in your happiness – get yourself a worthwhile VPN, follow the methods and enjoy the upcoming F1 spectacle!
To summarize, the best VPN to watch Formula 1 Singapore Grand Prix from anywhere in 2023 is...
1
Privacy Alert!
Your data is exposed to the websites you visit!
The information above can be used to track you, target you for ads, and monitor what you do online.
VPNs can help you hide this information from websites so that you are protected at all times. We recommend ExpressVPN — the #1 VPN out of over 350 providers we've tested. It has military-grade encryption and privacy features that will ensure your digital security, plus — it's currently offering 49% off.