How to Watch the 2020 Singapore F1 Grand Prix From Anywhere
Updated on 7th January 2020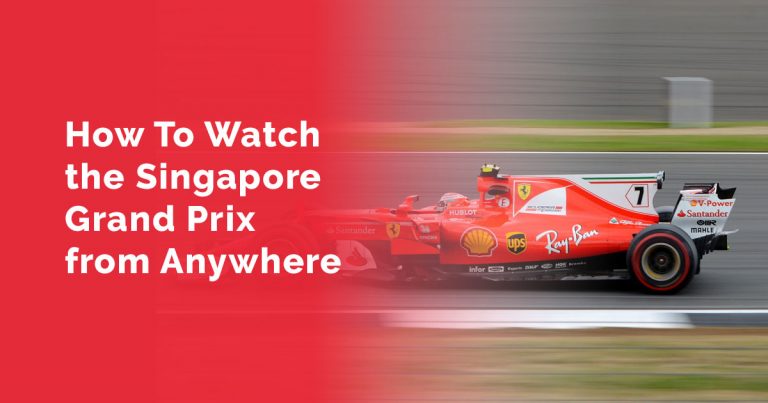 Formula 1's action-packed Grand Prix is arriving in Singapore on the weekend of September 14-16. The classic Marina Bay Street Circuit will play host as we find out if Lewis Hamilton can defend last year's victory (and win his third consecutive race!)
Both ESPN2 and SkySports will provide full coverage of the event, but if you're outside of the US or UK, keeping up with the action requires you to bypass pesky geographical blocks to access these networks. You know – those headache-inducing "Not available in your region" warnings.
Fortunately, those messages aren't the end of the road; virtual private networks (VPNs) can give you a quick "Open Sesame!" to break through the geoblocks. With the right VPN, you can easily access all the Grand Prix coverage in prime quality, without sacrificing any online security in the process. Our experts' four-step method will show you how to watch the 2018 Singapore F1 Grand Prix from anywhere in the world with ease.
Quick Guide: How to Watch the Singapore Grand Prix
You have several ways to access ESPN or SkySports. You can use their own streaming services (ESPN+ and Sky Go, respectively) or access the channels with a US or UK TV provider like Sling TV, YouTubeTV, Xfinity, Sky, or Virgin Media.
But first, you need use a VPN to mask your true location by connecting to a server in the US or UK. Here are the steps:
Sign up for a VPN that best suits your needs and has servers in the US or UK. (You'll love CyberGhost.)
Connect to a US or UK server to bypass geoblocks of ESPN or SkySports content.
Navigate to ESPN+, Sky Go, YouTubeTV, Virgin Media, Sling TV, or another US or UK streaming service that includes ESPN and SkySports. Subscribe to the service.
On the date of the event, log into your chosen streaming service provider and select the Singapore Grand Prix broadcast to enjoy the Grand Prix in real time from wherever!
Pro tip: There are ways to watch Sling without an American credit card!
Why You need a VPN to watch this coming Singapore Grand Prix
If you're located outside of the US or UK, geoblocks will prevent you from accessing ESPN or SkySports streaming content. Perhaps a network in your region will broadcast some highlights of the races, but it won't carry all the action. This is where VPNs come in: They can bypass those geo-restrictions and give you full access to Singapore Grand Prix coverage.
However, VPNs vary greatly in their offerings. As with any fast-paced sporting event, you'll want high-speed streaming on a non-lagging, stable connection.
The best VPNs for watching the Singapore Grand Prix also:
Offer reliable servers in the US & UK
Have stringent security measures
Respect user privacy (no storing of user data)
Have servers optimized for streaming
Many of the top VPN providers have free trial periods and/or money-back guarantees as well, so you can try them out with no risk to make sure you'll have a perfect Grand Prix watching experience! Now the only question that remains is which VPN best covers your needs.
The Best VPNs for Watching the Upcoming Singapore Grand Prix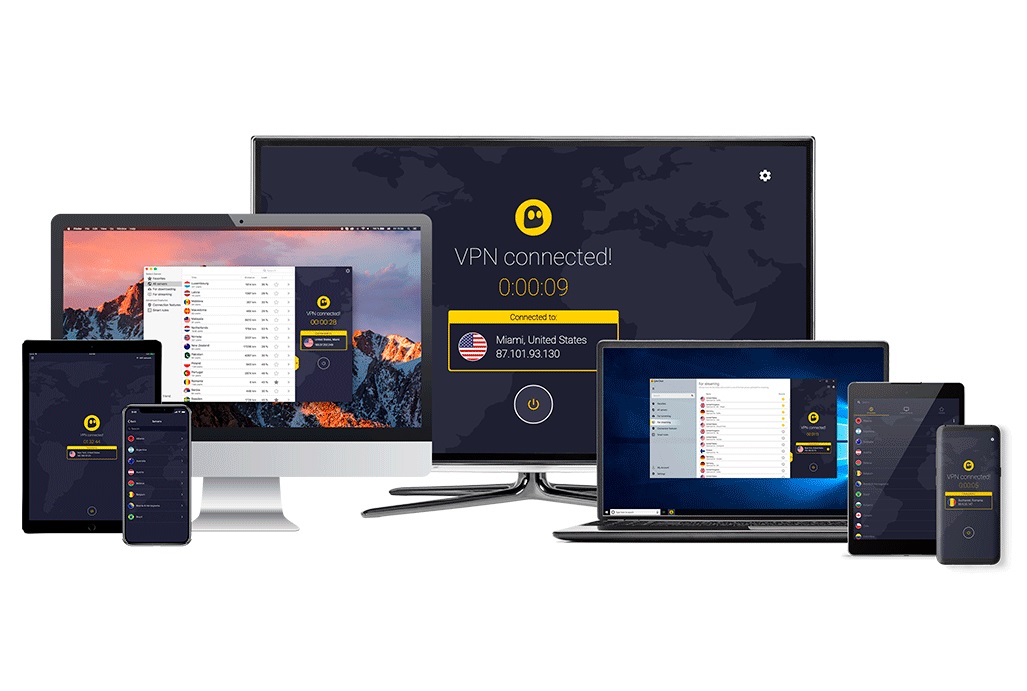 CyberGhost has risen to the top of the VPN world by offering exceptional value for your money. User reviews hail its easy setup and intuitive interface. Several hundred servers in both the UK and US mean the Grand Prix is only a click away, and with topnotch security (DNS leak protection, a kill switch, and 256-bit AES encryption, among other protocols), you can make that click without worrying about anyone tracking your activity.
Are you an iOS or Android user? If so, a free week-long CyberGhost trial awaits you! And all customers are protected by a 30-day guarantee.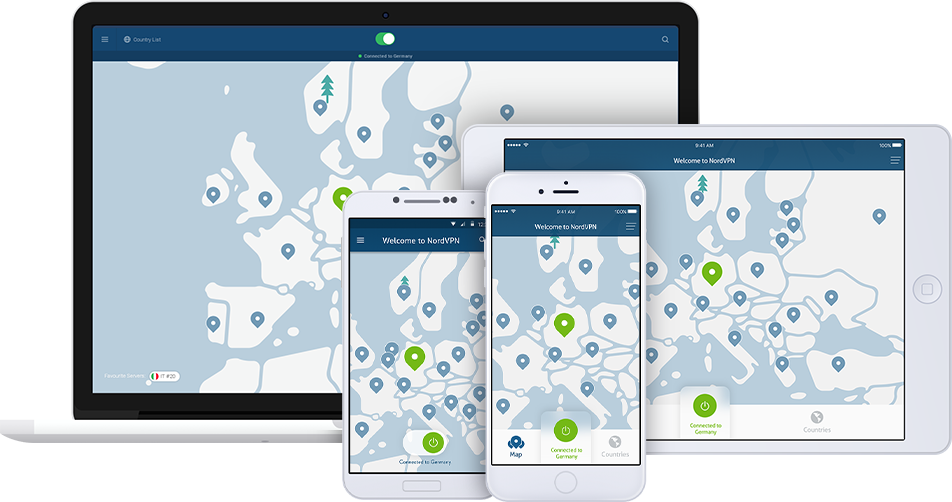 Among its many strengths, NordVPN's greatest advantage may be its impressive number of servers. With over 1,800 in the US and over 500 in the UK including many dedicated for streaming, you're sure to get seamless access to ESPN+ or Sky Go content.
Besides its wealth of servers, NordVPN's huge popularity is also due to excellent security. It combines 2048-bit AES encryption with the added protection of Anti DDoS, Double VPN, and Onion over VPN. Plus, this VPN goes even further to keep your data safe, with anonymous payment options and a no-logging policy.
All of that comes with no trade-off in speed, price, or customer support. A subscription allows you to connect up to six devices simultaneously and includes a 30-day money-back guarantee.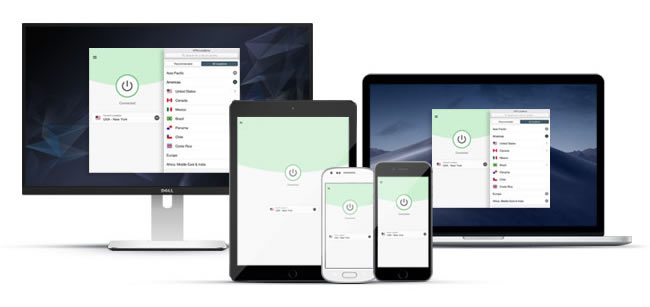 The Grand Prix is for speed lovers, right? So we're continuing our list with the VPN that our experts rate as the fastest in the world.
ExpressVPN receives lots of praise for connections as fast and reliable as they come. And with a number of servers in both the US and UK, it will get you hooked up no matter what streaming service you choose to watch the Grand Prix.
ExpressVPN's Security measures include 256-bit AES encryption, split tunneling, a kill switch, and DNS/IPv6 leak protection. Customer service is exceptional. Users' streaming experiences are seamless. And if you end up disagreeing with any of that, sleep peacefully knowing you'll have a 30-day money-back guarantee.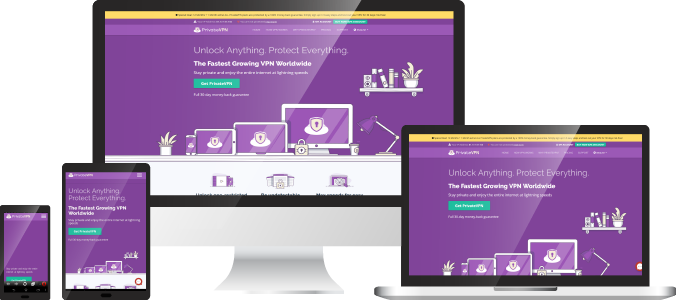 A less well-known option is PrivateVPN. With only 10 US servers and five in the UK, you might at first think that this VPN can't deliver a great streaming experience for the Grand Prix. But actually, its relatively under-the-radar status has kept PrivateVPN's connections uninterrupted and prices desirably low.
As reviews suggest, PrivateVPN has no trouble unblocking UK and US streams with perfectly reasonable speeds. In addition to providing all the important security measures, this provider retains manual control of all its own servers (meaning there is no possibility of third-party meddling). And like our top 3 VPNs for this event, this provider offers a 30-day money-back guarantee.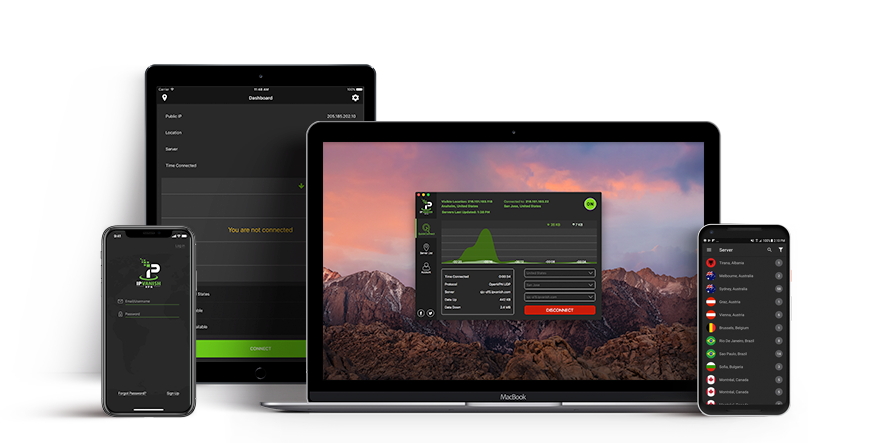 With over 300 servers in the US and sole ownership over these servers (similar to PrivateVPN), IPVanish is ideal for connecting to ESPN+ or any US streaming service provider. The security measures and user interface are both solid, and you can connect up to 10 devices at once.
In the past, IPVanish may have kept user logs despite claiming not to, though ownership of the company has since changed hands. Also, this provider's money-back guarantee only lasts one week, but IPVanish's many great reviews show that users haven't seemed to mind much.
Summary
Are you still debating which VPN will best deliver the Singapore Grand Prix to your screen? Our helpful guide to choosing a VPN service includes great tips on what to look for to make sure you get the best VPN for your needs. And once you decide which VPN you want, make sure to take advantage of some unbeatable deals we have gathered together for you.
Enjoying endless, high-quality content shouldn't require sacrificing online security or emptying your wallet. A great VPN can keep you safe from spying and cybercrime while opening the door to a whole new world of streaming and torrenting.
So now that you know how to watch the 2018 F1 Grand Prix in Singapore from anywhere you might be, it's time to tune in, fasten your seatbelt, and enjoy the ride!