How to Watch UFC 226 Miocic v. Cormier Fight Night Online
Updated on 7th July 2020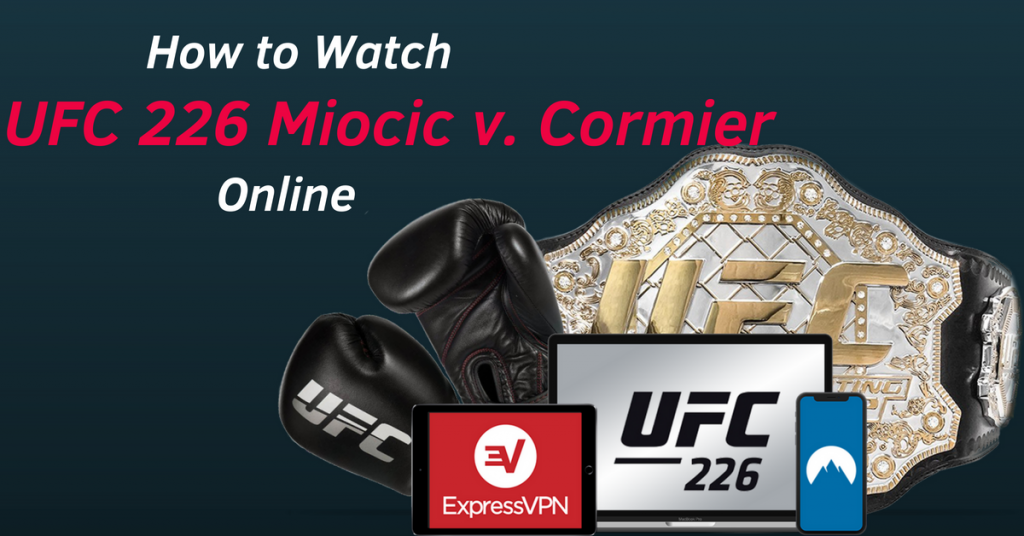 UFC 226 Miocic vs. Cormier is Saturday, July 7th. We know you don't want to miss any of the action, so in just 3 easy steps we're going to show you how to watch from anywhere in the world, for more than 50% off. You'll need a VPN – but it's really simple to use, and we'll give you a hack to get one of the most popular ones for free.
Free Websites Come with a Catch 
You may be wondering why you should have to pay for anything at all. Yes, there are websites out there that claim to stream the fight for free, but like a lot of free offers, there's a big catch.  
That's because many of these sites actually stop the broadcast a few seconds in and require that you register or download a program to see the rest. It's pretty annoying, not only because who wants to be fussing with their computer in the middle of a high stakes fight, and also because who knows what kind of malware may be lurking in those downloads.
A better bet is to play it safe and watch UFC on their official site – UFC.TV.
That said, we get why you may be hesitant to do that. Due to licensing deals with local broadcasting companies, in some countries you won't be able to access all the fights (including Miocic vs. Cormier) – even if you're willing to pay.
And even in countries where there are no restrictions, pay-per-view can be really expensive.
A VPN Will Save You Money on UFC
Fortunately, a VPN will not only unblock geo-restrictions, but can save you money too. That's because a VPN will mask your IP address and make it appear as though you're in a different location. In other words, even if you're in France or Germany, where the fight is blocked, you can appear as though you're in the US, where it's available.
Or better yet, don't choose a server in the US – because from there you'll have to pay a whopping $64.99 to view the fight.

For a better deal, connect to a server in Indonesia, where viewing only costs $24.99.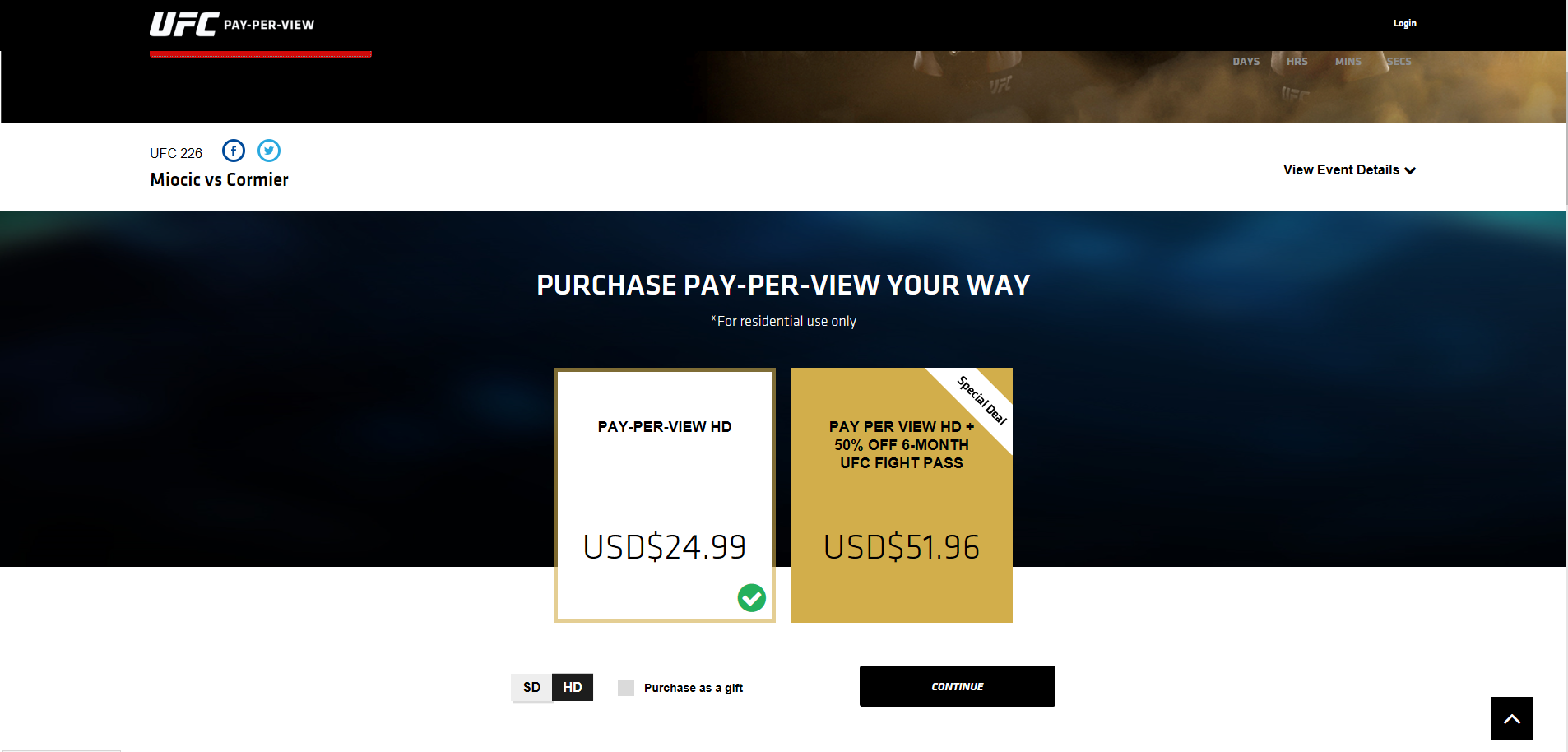 The VPN that we recommend for watching Miocic vs. Cormier is ExpressVPN.
With unlimited bandwidth and a huge network of servers spread out around the globe, ExpressVPN is one of the fastest VPNs on the market – making it ideal for streaming.
Plus, unlike its competitors, it allocates a ton of resources to bypassing geo-restrictions, so you don't have to worry that one day you'll be able to access a foreign website and the next day you'll get blocked.
The best part: ExpressVPN offers a 30-day money back guarantee, so you can get it just for Miocic vs. Cormier and then cancel it – essentially getting it for free.
Watch UFC 226 in 3 Easy Steps
ExpressVPN's download and installation process are super simple. Once it's on your computer you just:
1. Choose your location, selecting Indonesia.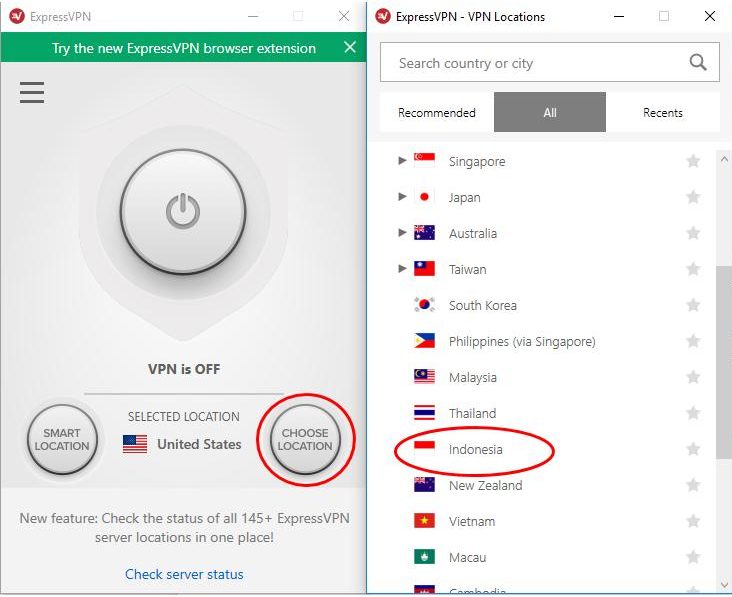 2. Press the button to turn on your VPN.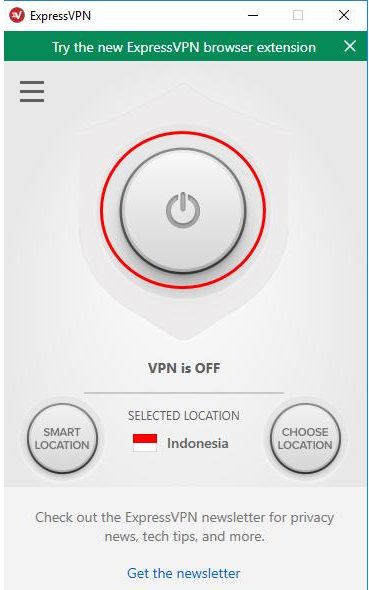 3. Go to UFC.TV and purchase Miocic vs. Cormier.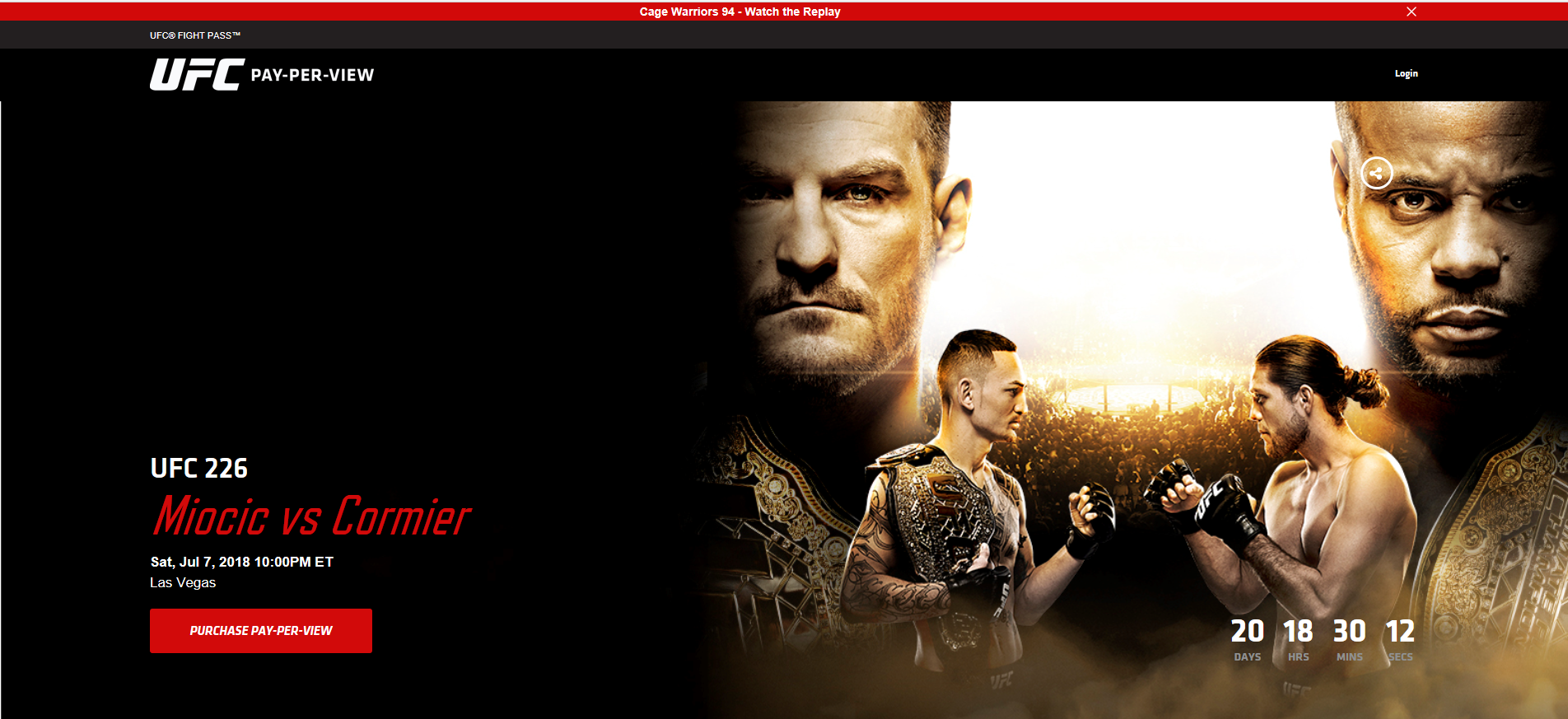 Get Even More Out of Your VPN
As we already said, you could just get ExpressVPN for Miocic vs. Cormier. But there are actually a lot of good reasons to keep it after the fight.
That's because ExpressVPN is useful for more than just unblocking geo-restricted websites. It also encrypts all your internet traffic, protecting you from hackers. Plus, it keeps you anonymous, so government agencies and your internet service provider can't track what you're doing on the web.
Interested in learning more about how VPNs work? Click here.
Privacy Alert!
You are exposing yourself to the websites you visit!
The information above can be used to track you, target you for ads, and monitor what you do online.
VPNs can help you hide this information from websites so that you are protected at all times. We recommend NordVPN — the #1 VPN out of over 350 providers we've tested. It has military-grade encryption and privacy features that will ensure your digital security, plus — it's currently offering  68% off.