How to Watch Whyte vs. Parker from Anywhere on July 28th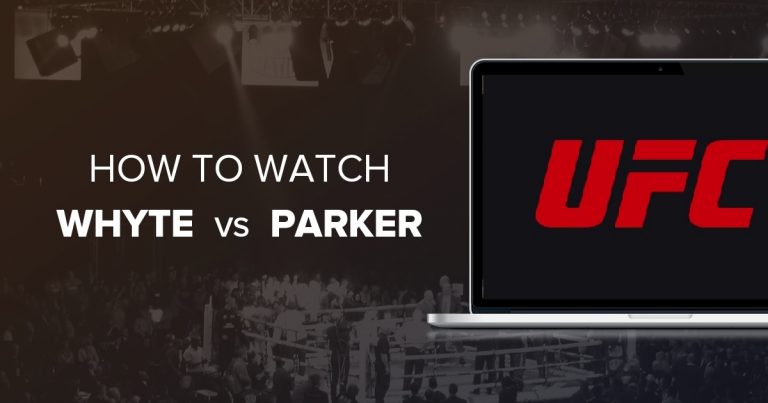 The stakes are sky high with Dillian Whyte facing Joseph Parker in a grinding blockbuster fight at The O2 Arena on July 28th. Both fighters have only one sole defeat in their career and the winner will hold a world title shot.
The Whyte vs. Parker fight will air live exclusively on Sky Sports Box Office with restricted viewing to residents in the UK and Ireland.
Tickets are now available for UK and Ireland residents on Sky Sports Box Office which you need to pay for separately, even if you already have a Sky account.
If you're an expat or traveling outside the UK and Ireland, you won't be able to enjoy the highly anticipated fight without a VPN due to geo-restrictions.
However, we found a way for you to tune in from anywhere in the world. Scroll down to see how.
Watch Your Favorite Fights with a VPN
Short for "Virtual Private Network", a VPN is a software tool with servers in different locations around the world that can alter your IP address and give you a different one to be able to unblock geo-restricted web content.
You probably tried visiting Netflix without a VPN before and got the infamous Netflix proxy error, if you're outside the US. A VPN can help you bypass this kind of geo-restriction and appear to any website as if you're browsing from a non-restricted location.
Moreover, a VPN is very efficient in securing your internet connection against any harmful cyber threats and can make you anonymous online.
Streaming the Whyte vs Parker fight live on Sky Sports Box Office without buffering requires a fast, reliable VPN that offers unlimited bandwidth and has servers in the UK or Ireland.
Many VPNs, like ExpressVPN offer a 30-day money-back guarantee. All you need to do is sign up for the VPN, and when you're done watching the match, ask for a refund.
These VPNs all have a money-back guarantee and can be used to watch Whyte vs Parker.
Also, these latest VPN deals and coupons will save you lots of money.
How to Stream Whyte vs. Parker Live on Sky Sports Box Office with a VPN
Whether you're an expat or traveling abroad, you still have a chance to watch Whyte vs. Parker live online with a VPN.
It's important to have a VPN with servers in the UK or Ireland to unblock Sky Sports Box Office. Otherwise, you'll keep getting the following error message: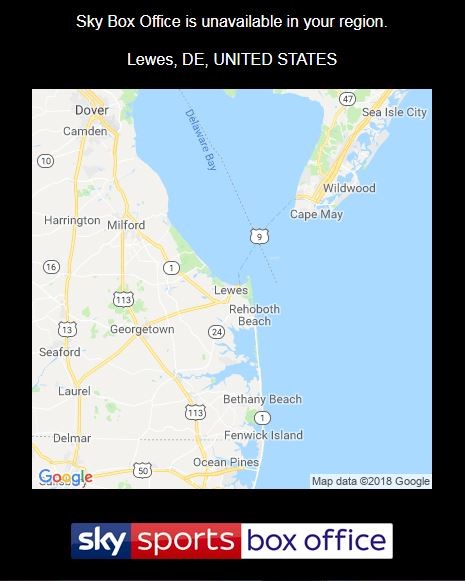 Here's what you need to do:
Sign up for a VPN account and install the application on your device. We chose for its super-fast speeds.
After the installation process is completed, run your VPN app, and then click to view the list of available servers.

Click on the "Connect" button and wait for a few moments for your VPN to establish a connection.
Once connected, go to the Sky Sports Box Office website from your browser.
Although you have to be in the UK or Ireland to watch the match, Sky Sports Box Office accepts credit cards from all around the world. So, as long as you have a Visa or MasterCard, you can watch this exclusive match.
Editor's note: While we were able to use a credit card from other countries, some readers notified us that it didn't work for them and that they required a UK credit card. 
Sky Sports Box Office's policy states that they accept payment from the following counties: 
"You must have a UK or ROI payment card registered on your account and be in one of the EU countries listed below. You can't watch Box Office in any non-EU countries. You don't need to do anything differently when watching Box Office outside the UK. Just make sure the country you're in is covered, and start watching on any of our supported devices.
Austria, Belgium, Bulgaria, Croatia, Republic of Cyprus, Czech Republic, Denmark, Estonia, Finland, France, Germany, Gibraltar, Greece, Hungary, Italy, Latvia, Lithuania, Luxembourg, Malta, Netherlands, Poland, Portugal (including Azores and Madeira), Republic of Ireland, Romania, Slovakia, Slovenia, Spain (including the Canary Islands), Sweden."
There you go! You successfully unblocked Sky Sports Box Office for the Whyte vs. Parker grand fight. Enjoy the fight from anywhere securely on your preferred platform.
Want to save on VPNs? Check out our deals page!