NordVPN Works with Netflix (and It's FAST!)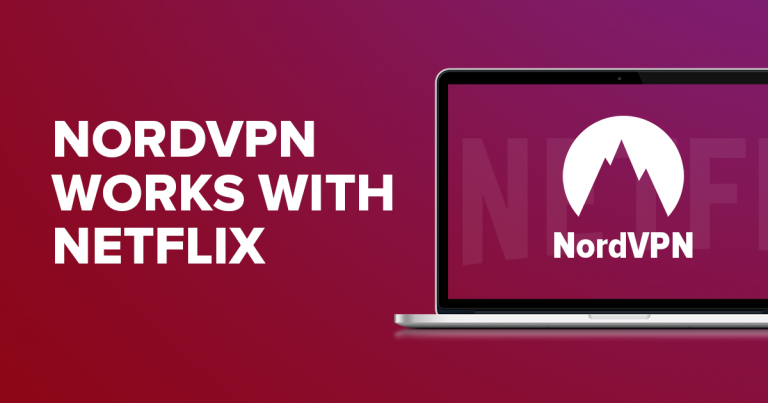 Ah, the notorious Netflix proxy error – the gatekeeper between a VPN user and the king of streaming. It has stopped plenty of VPNs dead in their tracks, and even if you circumvent the block, you may still run into buffering issues.
Watching regional versions of Netflix abroad has become increasingly difficult lately, but there still are providers dedicated to delivering a quality experience and reliable unblocking.
NordVPN has always been one of these providers – and now it's even better. Read on to find out what's changed.
New Servers Means More Speed and Reliability
NordVPN is one of the few VPNs out there that makes unblocking Netflix a priority.
Even as Netflix devotes more and more resources to their game of whack-a-mole with VPNs, NordVPN consistently pops back up.
This past year, NordVPN drastically increased their server roster, resulting in steady service updates. Their roster has now reached a staggering 2,649 servers across 59 countries.
While this is great for the VPN overall, it's especially good news to users in the market for a solid VPN to unblock Netflix.
Here's why:
Netflix periodically blacklists VPN IP ranges. As a result, a VPN's unblocking functionality can be rendered obsolete in one fell swoop. Adding new servers is an effective solution to this problem, yet given the cost, not every VPN provider is willing to do it.
We've always maintained that a VPN that regularly expands its number of servers is a VPN worth using. The rapid addition of new servers, coupled with the specific Netflix-targeted servers NordVPN has already been using for some time, results in an extremely reliable VPN, whether you're after Netflix from the US, UK, or France.
And the good news doesn't end there. Speed is also on the NordVPN agenda.
If you've ever used ExpressVPN  (another excellent provider), you were most likely impressed by how fast it was. Well, NordVPN is now firmly in this territory as well – so you can forget about waiting for videos to load and buffer.
Bang for Your Buck
NordVPN is hard at work delivering the ultimate Netflix experience to its users around the world. And that's without mentioning affordability. Not only does this VPN offer one of the best price-to-quality ratios on the market, it also constantly offers new deals.
Right now you can save 66% off NordVPN – and don't forget to check out our VPN deals page to learn where else you can snag a bargain.
Further Reading: