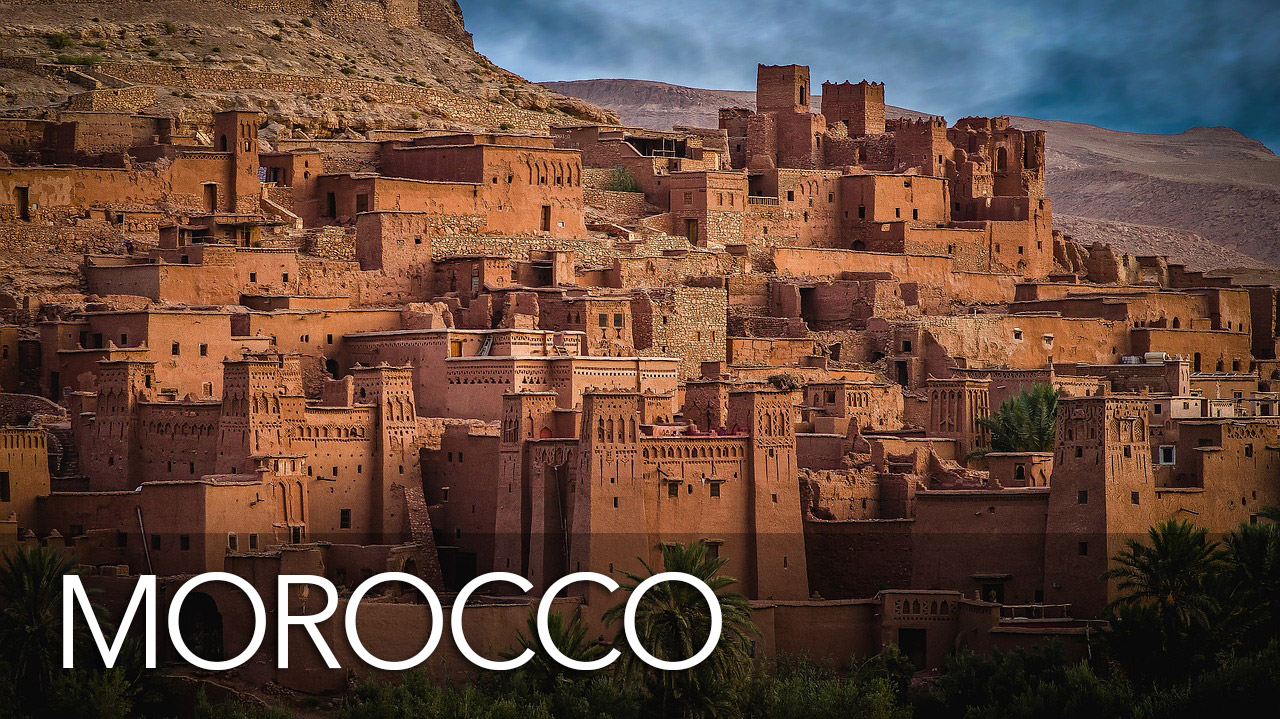 Free Morocco Travel Guide 2023 (Updated with More Tips!)
Check Out These 3 Hidden Gems Near Marrakech!
Looking for something just a little bit different to do on your next trip to Morocco? Maybe you're not a fan of tourist traps, or you'd prefer to travel a little bit more off the beaten path. Whatever your reasons are, make your next trip to Morocco truly memorable, with three amazing, alternative travel ideas.
The best part? All three of these cool and unusual things to do are in or just an hour away from Marrakech, and are perfect for solo travellers and families alike.
Keep reading to discover three hidden gems near Marrakech!
#1 - Witness the Crazed, Junkie, Tree Climbing Goats of Morocco
In Morocco, goats really do grow on trees!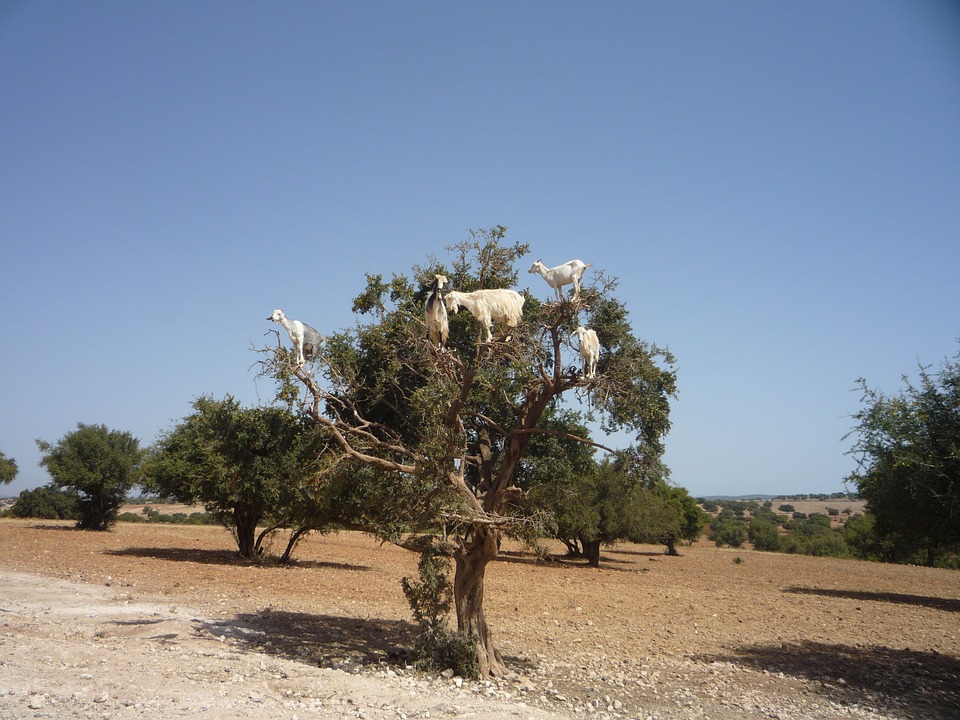 Tree Climbing Goats of Morocco
Southwest Morocco is home to crazed, junkie, tree climbing goats, a phenomena you probably won't find anywhere else on earth, but have got to see to believe. Let me explain….you're probably familiar with argan oil. Argan oil gives you beautiful, shiny hair and is in all of your favorite, cult beauty products. It's also native to Morocco and the preferred food of Moroccan goats.
The goats love Argan fruit so much that they'll stop at absolutely nothing to get it. Like drug addicted junkies, they'll go to any length to get their fix, scaling giant argan trees up to 30 ft high, just to eat the tasty fruit. You'd think that locals would frown upon crazed, junkie goats scaling their argan trees and stealing their fruit, but oh no, it's all a part of the traditional argan oil harvesting and extraction process. The argan seeds pass through the goats' poop intact, and are used to make the overpriced (but highly effective) argan oil.
But you don't have to go all the way to Southwest Morocco to get a glimpse of the crazed, climbing, junkie tree goats! Just drive on the main road between Marrakech and Essaouira and you'll see beautiful argan trees lining the road that are just filled with bleating, chewing, ravenous tree goats. Some of the goats keep their balance like experienced climbers while some look like they might just fall out of the tree at any second.
It's actually pretty hilarious and one of the true once in a lifetime sights to experience when in Morocco. 
#2 - Experience Ancient Berber Culture with a Guided Trek to the Atlas Mountains
Step foot into your very own time machine, travelling back over 4,000 years to experience ancient Berber culture. High up in the Atlas Mountains (but just an hour's drive from Marrakech), you'll feel the warmth of Berber village hospitality on what's sure to be the highlight of your trip to Morocco.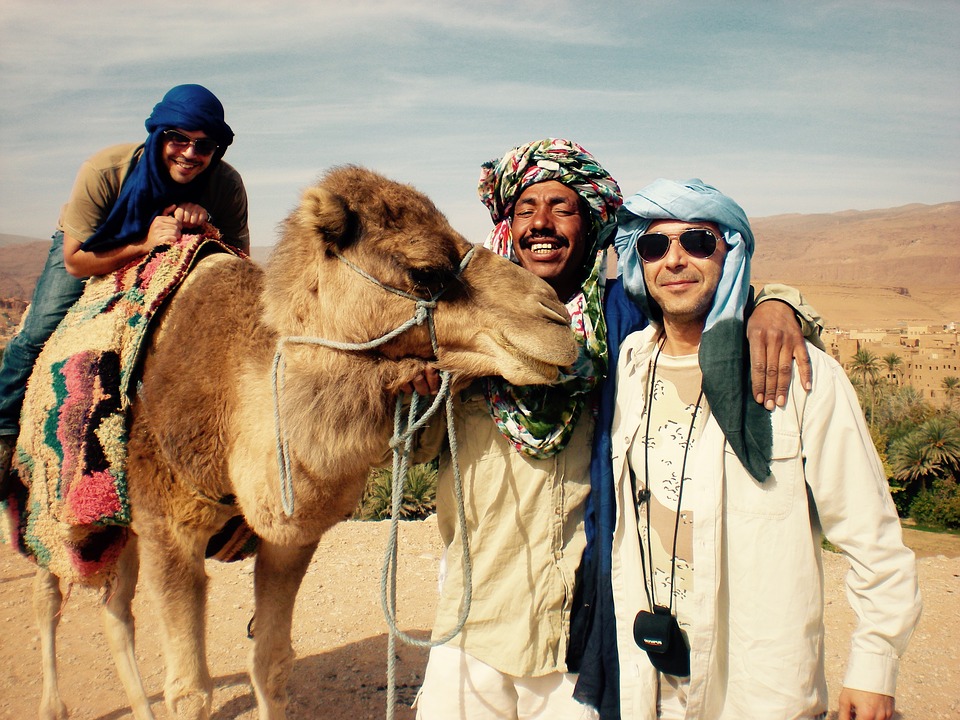 Whether you choose to trek for one or even a few days, you'll be invited into the Berber's mud-brick 'Pise' homes for sweet mint tea, Berber flatbread, golden honey, and an intimate glimpse into the life of the Berbers. Maybe you prefer to take the easiest trek there is, or you get your thrills from conquering more rugged terrain. Don't worry - you really can have it all. The Atlas Mountains has treks for all abilities with must-see-to-be-believed views on every single one!
After cleansing your soul in nature, you'll be invited into a Berber home for a traditional lunch, where you'll sample the most delicious home cooked tajine you've ever eaten. Sit back, experience a family meal and hear about the life of the Berber people (but remember to eat with your right hand). Wander through the Berber villages with your guide, and be prepared to be extremely well fed. You'll probably get to sample mouth-watering bulgur, couscous and homemade soups, among other local delicacies.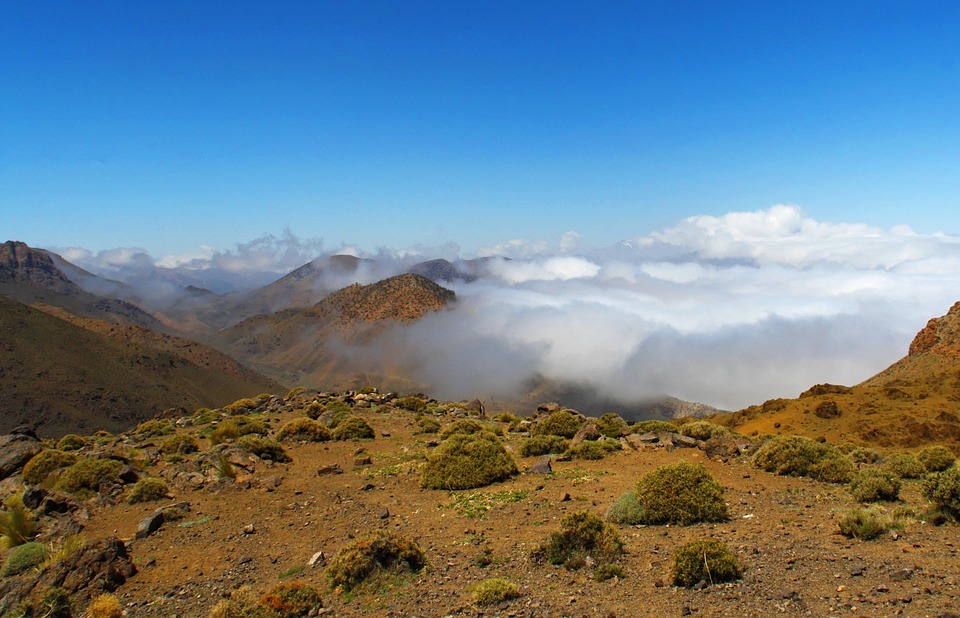 Atlas Mountains
High up in the Atlas Mountains, you'll learn to return to the basics - the things that really matter in life. Rediscover happiness in a delicious meal, take pleasure in the simple art of conversation and feel a sense of awe witnessing the beauty of nature. When you visit the Berbers, you'll learn all of this while making a genuine contribution to the local community, while exploring a fascinating ancient culture.
#3 - Sip Nous Nous and Get an Exquisite, Organic Henna Tattoo in Marrakech
Get in vacation mode, enjoy local coffee culture and turn your hands and feet into a beautiful art canvas. If this sounds like your cup of coffee, then you'll have to make a stop at a real Marrakech gem, the Henna Cafe Marrakech Cultural Association.
Henna Cafe stands apart from the pack - serving coffee, delicious drinks and local cuisine while offering exquisite henna tattoos. It's pretty easy to find Henna tattoos in Marrakech, but Henna Cafe offers real, organic, red henna tattoos mixed with only eucalyptus oil and no nasty, allergy-causing additives. You can browse through a giant book to find a pattern that you love, or create your own stunning work of custom art! The best part? 100% of the proceeds fund educational and employment programs for local women and children. Score!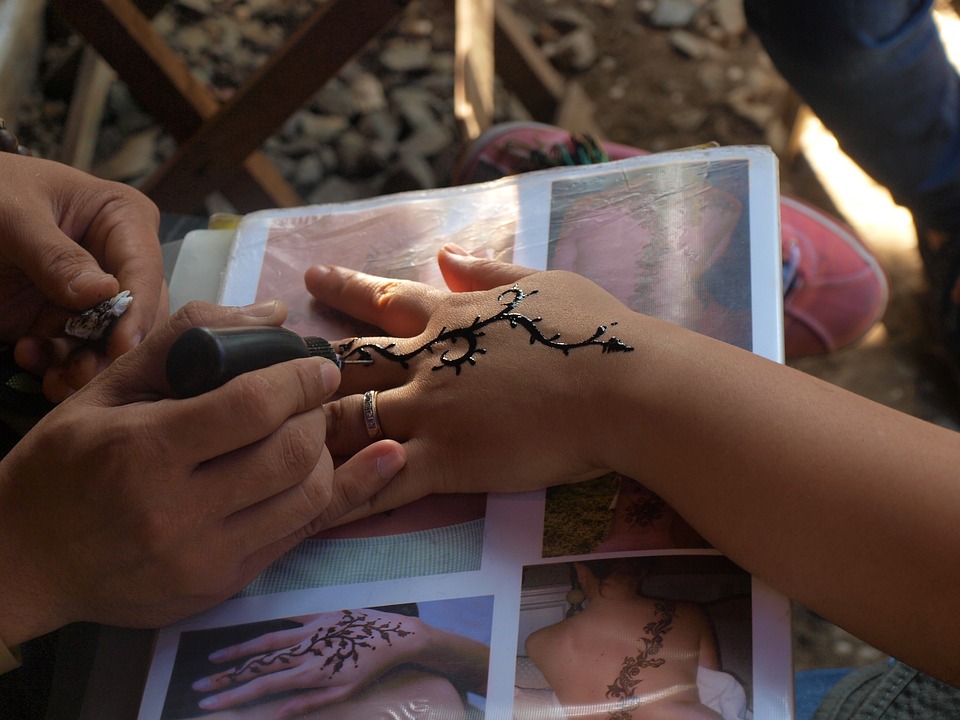 Organic Henna Tattoo
Sit back and wait for your gorgeous henna tattoo to dry while sipping a local favorite, Nous Nous! Nous Nous is the Moroccan take on cappuccino, a half espresso, half foamed-milk blend of yummy coffee goodness. Not in the mood for coffee? No worries! There are tons of delicious juices and healthy local delicacies to sample, like hummus, falafel and lentil salad, with tons of tasty options for vegetarians and vegans.
Looking to practice your Arabic? Henna Cafe's got you covered! Pop by the cafe at 15:00 (3 p.m.) and you can get your henna and Nous Nous with a side of Moroccan Arabic. The cafe offers daily Moroccan Arabic lessons for those who want to work on rolling their reshes, soak up a bit of local language and culture or seriously level up on their Arabic game.
Travelling to Morocco?
Prepare for Blocked VOIP Calls, Skype, Viber, Whatsapp, Facebook Messenger and Tango
No matter where you choose to travel to on your next trip to Morocco, there's one thing that every place has in common - censored internet! You don't want to find out the hard way that many of the sites and online services that you rely on (mainly VOIP), just don't work in Morocco.
Yup. That's right. All the VOIP services you regularly use (Skype, Viber, Whatsapp, Facebook Messenger,Tango, etc.) are blocked in Morocco. Morocco's telecom companies have banned all VOIP call services to prevent people from making free internet calls (rumor has it that the King of Morocco owns major shares in telecom, so go figure). It's not just limited to VOIP calls though. Because of the partial censorship on Morocco's internet, your favorite sites can be blocked willy nilly, with no prior warnings, for an indeterminate amount of time.
It all sounds pretty grim at first, but no worries, there's an easy and very cheap way (a few dollars) to beat the internet blocks in Morocco, and use your VOIP call services normally. The answer is a quality VPN.
Important:You'll have to sign up for a VPN before travelling to Morocco. VPN websites are blocked and it's impossible to get past the internet and VOIP blocks once you're already there.
A VPN is a low cost way to beat the blocks and access the internet normally in Morocco. VPN stands for Virtual Private Network, and it's going to be your new best friend on your trip.
How Does it All Work?
When you connect to a VPN, it masks your IP address and it makes it look like you're located somewhere else in the world (i.e. not in Morocco). When you connect to a VPN service - you choose the VPN server location you want to connect to. Most quality VPN services have servers in 100s of locations - like the US, UK, Europe, Australia, Hong Kong, etc. It only takes a few seconds and no technical knowledge whatsoever (just a few clicks) to connect to a VPN and mask your identity. Connecting to a VPN lets you access all your favorite sites in Morocco normally, and make VOIP calls.
Which VPN Should I Choose?
Great question. When it comes to choosing a VPN - it's important to understand that not all VPN's are created alike. Some are way faster than others, some have way better support options and some let you use your VPN on more devices than others. Learn what VPN's are worth splurging on and which are better to pass on. Don't forget - choosing the right VPN can make or break your trip because once you get to Morocco, you're out of options.
See what experts and thousands of people online are saying about the best VPN services to use in Morocco.
The Top Rated VPN Services for Morocco
Privacy Alert!
Your data is exposed to the websites you visit!
The information above can be used to track you, target you for ads, and monitor what you do online.
VPNs can help you hide this information from websites so that you are protected at all times. We recommend ExpressVPN — the #1 VPN out of over 350 providers we've tested. It has military-grade encryption and privacy features that will ensure your digital security, plus — it's currently offering 49% off.