How to Use Kodi for Premier League Safely
The High Court in England recently granted the English Premier League the ability to block Kodi users from watching the games. Using a VPN, you can get around these blocks and enjoy your soccer games the way you're used to being able to! Share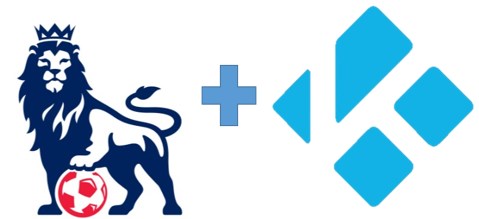 If you're reading this, you probably saw the news; The English Premier League (EPL), under section 97a of the Copyright, Designs, and Patents Act, recently received a grant from the High Court allowing them to block all of the servers that stream the matches. This is bad news for users of Kodi, as the order requires the UK's four biggest IPS – Sky, BT, TalkTalk and Virgin Media – to block the servers, essentially targeting Kodi users. This is part of a larger effort on EPL's efforts to minimize the use of Kodi, including taking legal action against suppliers of Kodi set-top boxes.
But all is not lost; where there is a will, there is a way. When used with a VPN, internet service providers cannot see that you are accessing streaming content via a Kodi, making a VPN the only way to get around the new restrictions and access IPL games. To see the best VPNs for Kodi, see our recommendations. This is not the only reason to use a VPN when using Kodi. For one thing, using a VPN allows you access to a plethora of geo-restricted content that you otherwise would not be able to watch. Second, many of the Kodi add-ons may stream content from legally questionable sources, but I digress.
The Kodi add-ons that are known for having good streams for sports.
| | | |
| --- | --- | --- |
| NJM Soccer | ZemTV | Bull Dog Streams |
| Adrian Sports | Evolve | SportsDevil |
| Sports Mix | Everyone's Liverpool | cCloud TV |
| UK Turks | CastAway | Phoenix |
| UKTV Again | VidTime | |
These add-ons all work with the networks Sky (126 games), BT (42 games), NBC sports (150 games) and on the Canadian side, TSN (190 games).
Now, the way in which you use a VPN with Kodi will depend on your operating system as well as your preference. If you have the ability to install a native app to your computer, all you need to do is purchase a VPN subscription, install it, connect to a server in the country you wish to stream from and finally, connect to Kodi.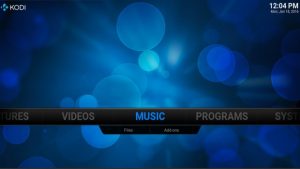 If you either cannot set up a native app or have a the set-top box, you will need to set up your VPN manually within Kodi using these instructions:
Start Kodi
Go to SYSTEM>File Manager
Click on Add Source
Select None
Type the following address http://fusion.tvaddons.ag
Click on done.
Select the box to enter a name for this media device,and enter name as "fusion"
Click OK
Go to Kodi app Home Screen
Now click on System
From the pane, Go to Add-ons
Click on install from zip file
Click on fusion
Click on XMBC-repos
Click on English
Finally click on metalkettle-x.x.x.zip and wait till the Add-on enabled pops up.
Now click on Install from repository or Get Add-Ons on Helix
Click on MetalKettles Addon Repository
Go to Program add-ons
Click on OpenVPN
Click on Install, and for the Add-on enabled pop up
Now click on VPN for OpenELEC
Click on install, and for the Add-on enabled pop up
The add-ons are now installed. Now you must configure the VPN for OpenELEC.
Click on VPN for OpenELEC
Click on Launch
Click on Setup VPN
Select from the list of VPN providers
Click on Continue
Enter your VPN username and password
Click OK
Click on the back arrow at upper left corner
Click on Configure VPN
You will see a list of servers. Select the server of your choice
Wait until the server connects
Upon successful connection, you will be notified
Now go back and select "Check my IP"
That's it! To see which VPNs work best for Kodi, see our recommendations here.