How to Watch ABC Comedy from Anywhere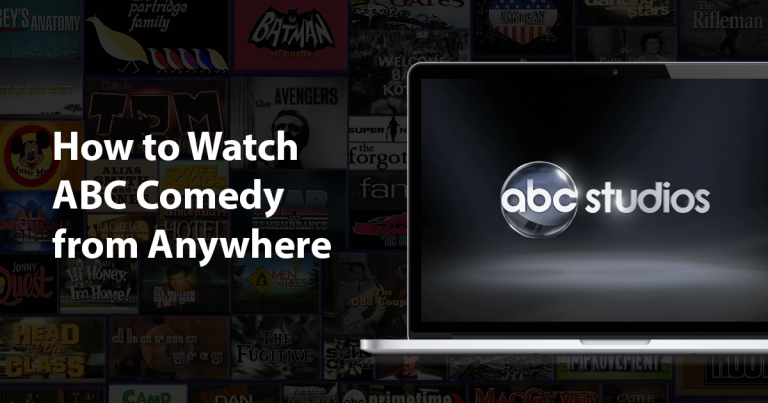 It's September! And that means all of our favorite primetime comedy shows are coming back. ABC comedy has their Wednesday night lineup starting on September 27, and if you're a fan of Modern Family or love the 80's nostalgia of The Goldbergs, chances are you won't want to miss this.
Yet, if you don't live in the states, watching your favorite primetime comedy the moment it airs is going to come at a cost. That's because most content is geographically blocked due to copyrights and distributing licenses, and is not available for those residing out of the U.S.
Fortunately, we found a way to access all of our favorite comedy shows, and all you need is a PayPal account and a VPN. Read on to see how to live-stream ABC comedy from anywhere.
How to access ABC with a VPN
ABC offers a great live stream of their comedy lineup, and they have a wide library of their older shows and episodes to watch on demand. But you can't access it if you're not in the states. That is, if you don't have a VPN.
Using a trusted VPN, or Virtual Private Network, you can change your IP address and appear as if you're accessing the website from America. If you want to learn more about how VPNs work and what you should look for in a VPN, check out our beginner's guide.
In order to access ABC's live stream, you need a VPN that has high speed, unlimited bandwidth, and is known for bypassing VPN blocks. Our top VPNs include everything you need to watch your favorite shows.
The Best VPNs to Watch ABC Comedy
Once you have a VPN, your work isn't finished. While you can now access the website without any trouble, you still need to pay for the content.
ABC requires you to choose a provider that you pay in order to watch TV. But if you don't have an American cable TV provider (and why would you?), you won't be able to access the content.
Fortunately, ABC accepts Hulu as a provider, and that's where we win.
How to Watch ABC Comedy with Hulu
Hulu is a subscription-based website that offers thousands of TV shows to stream from. They also have a partnership with ABC, which makes this even better.
In order to subscribe to Hulu, you must have an American credit card, but there is a workaround! Hulu offers these great online gift cards that you can pay with PayPal using any credit card.
Here's how to do it:
Go to Paypal gift cards and purchase a Hulu gift card.




We recommend purchasing $50 to cover everything you need.

Turn on your VPN and sign up for Hulu using your gift card.

Log on to abc.go.com (with your VPN still on) and click on 'more providers'


Choose Hulu as your provider

Login with your credentials and enjoy live-streaming all of your favorite shows as they premiere!
You can also just watch your favorite shows on Hulu, but you will have to wait a day after they air to stream them.
Can I Watch with Sling TV?
If you've read any of our other how-to-watch articles (like our HBO one), we tend to recommend Sling TV. That's because they provide great TV without needing a cable provider (and you can use a Paypal gift card to purchase a subscription).
If you already have a Sling TV subscription, then it might be worthwhile to try and watch ABC using their services. However, it's a little tricky.
Sling TV does provide access to ABC, but only in certain areas. If you can get a VPN server in Chicago, Houston, Fresno-Visalia, Los Angeles, New York, Philadelphia, or San Francisco, then you can request access to ABC. But that's only the first step.
You then need to add "Broadcast Extra" to your service and change your subscription. It costs an extra $5 a month, and you have to wait until Sling TV reviews your account and validates your subscription. All in all, it's a pain, especially if there's a chance your VPN server will drop and you'll have to switch to a different location where ABC isn't accessible.
We recommend purchasing a subscription to Hulu to watch your favorite ABC comedy shows.
Can't I Just Watch it for Free?
If you're computer savvy and know how to work your way around the internet, chances are you'll find at least one website that will stream what you're looking for.
However, you will also likely find that the quality isn't good, that you'll have more ads and pop-ups than you can deal with, and that you're opening yourself up to viruses and malware. The risks outweigh the money you might save.
If you want to watch all of your favorite shows knowing you'll get the best quality, then it's best to use Hulu. All you need is Paypal and a reliable VPN to get started, and we guarantee you'll have a night full of laughs as you watch ABC's Wednesday line-up premiere.