How (& Where) To Watch Anime Online For Free (& Safely) in 2019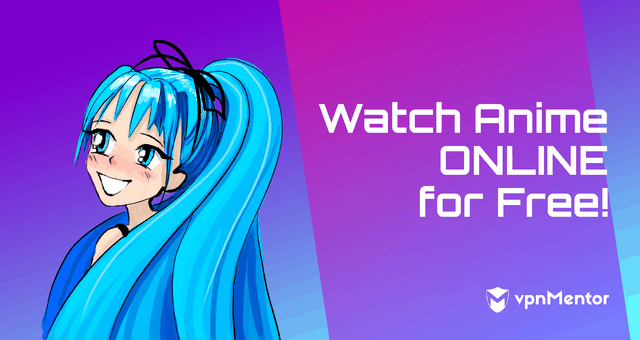 Whether you're a Fullmetal Alchemist fan or you can't wait for new episodes of Kaguya-Sama, getting your anime fix online for free can be tricky.
Yes, there are plenty of free anime sites around, like KissAnime or 9anime. But sites like these often stream anime illegally and can, therefore, get taken down regularly or become swamped with potentially malware-hiding ads.
The good news is that there are a handful of safe, free anime streaming sites out there. The bad news is that these sites are usually subject to geo-restrictions.
If you use a VPN, however, you can stream anime online for free with no problems at all.
The Best Free Online Anime Sites: Quick Guide
Why You Need a VPN to Watch Anime
While all of our recommended sites are completely free, you might find that they're not available in your region.
Legal streaming sites are bound by copyright laws. This means that, if your favorite show is not licensed to be aired in your country, the site will not be able to show to it you.
Some regions may find that their chosen anime streaming site gives them access to hundreds of shows. Others may get access to just a few.
Some streaming sites are blocked entirely in certain countries.
If you find that a show you want to watch or site you want to use is blocked in your country, you'll need to use a VPN. The best VPNs are able to bypass geo-restrictions and unblock the content you want to access.
VPNs do this by geo-spoofing your IP address. Geo-spoofing is simply the act of hiding your IP address and masking it with an IP address from a different location.
Since VPNs work by redirecting your traffic via a server in another area, they make it look like you are in that area too. When you access a streaming site, the site will only see the VPN server's IP address and not your own.
If you connect to a VPN server in the right region, where the show you want to watch isn't blocked, you can bypass the geo-restriction.
Using a VPN will, therefore, allow you to access regional versions of your favorite anime streaming site, or unblock streaming sites that aren't available in your country.
That's Not All a VPN Can Do
Unblocking geo-restricted content is just one of the benefits of using a VPN.
Perhaps most importantly, a VPN gives you privacy and safety. When you connect to a VPN, that connection is fully encrypted. This means that no one can monitor or track your online behavior.
If you're streaming anime that's not supposed to be available in your region, you could face legal action if you get caught. A VPN will keep all of your streaming habits hidden so that they cannot be traced back to you.
VPNs are also vital when it comes to staying safe on the web. Hiding your IP address and preventing anyone from tracking you online is crucial when it comes to avoiding targeted attacks by hackers.
The best VPNs also come with integrated malware and adware blockers. If you want to view anime on a free site, you need to consider that that site will probably have to make money from advertising.
Not only can ads be annoying, but they can also be manipulated by hackers to hide malware. Using a good VPN will alert you to any suspicious websites or adware and safeguard you from downloading malicious files by accident.
Of course, you'll need to choose the right VPN to watch anime safely and easily. You'll need a VPN that is powerful enough to bypass geoblocks and that can offer you fast speeds for uninterrupted streaming. Lastly, you'll need a VPN that is secure and that won't log any of your activity.
NordVPN is our number one recommendation.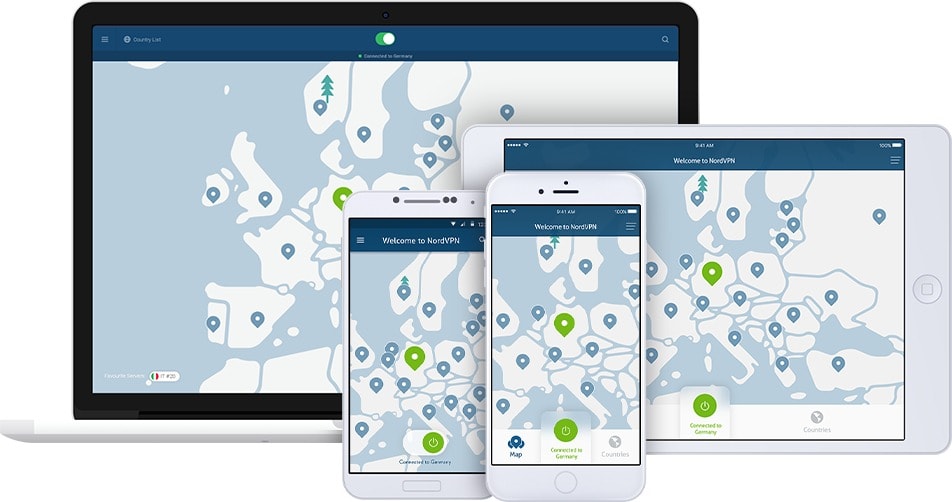 NordVPN is based in Panama and has a strict no logs policy you can trust. It's a super fast VPN with dedicated streaming-optimized servers and a network large enough and powerful enough to circumvent even the strictest geo-restrictions.
NordVPN also comes with built-in CyberSec anti-malware and adware software, to keep your device safe.
NordVPN can unblock:
Netflix, HBO, Hulu, Showtime, BBC iPlayer, Amazon Prime Video, and Sling TV.
Supports torrenting:
Yes, P2P specialty servers available.
NordVPN works on these devices:
Windows, macOS, Android, iOS, Android TV, Linux, Chrome, and Firefox. It's also compatible with routers.
The Best Free Online Anime Sites
Probably the best known free anime site, Crunchyroll boasts a huge collection of anime shows. There is a paid premium version of the site but you can also watch a lot of the content for free — including Naruto in its entirety.
Bear in mind that Crunchyroll's free content is supported by ads and you won't be able to watch in HD. Some users have also reported that a lot of Crunchyroll's shows are geo-restricted; viewers in Sweden, Australia, Indonesia, and Algeria have all had issues with geoblocks. A VPN will give you unrestricted access to Crunchyroll's full catalog.
Visit Crunchyroll.
A new-ish anime streaming site, AnimeLab doesn't have quite as many shows as Crunchyroll but it does have far fewer adverts. This is great news for viewers who want to watch anime for free without paying for AnimeLab's premium subscription.
At the moment AnimeLab is exclusive to Australia and New Zealand but you'll be able to enjoy it risk-free with a VPN.
Visit AnimeLab.
Another popular anime site, Funimation has a tiered subscription scheme with a completely free service available too. The free service is supported by ads but still has plenty of anime to make it worthwhile.
Funimation is available in most English-speaking countries, including the US, UK, Australia, Ireland, New Zealand, and Canada. Viewers outside of these countries will need to use a VPN to access Funimation's catalog.
Visit Funimation.
With a library of thousands of anime shows and movies, it's quite surprising that Tubi TV is completely free. However, all of that content does come with its own kind of price: advertising.  Still, if you don't mind a quick 30-second ad before your show, Tubi is worth signing up for its huge archive alone.
Unfortunately, Tubi is no longer available for users in the EU so Europeans will need a VPN to access anime on Tubi.
Visit Tubi TV.
Crackle is a free streaming service created by Sony. It has an entire anime channel with thousands of titles including Viper's Creed, Nodame Cantabile, and Ultraviolet.
The downside is that Crackle is only available in North America, Australia, and some countries in South America. You'll need to get a VPN if you want to access Crackle from anywhere else in the world.
Visit Crackle.
Summary and Further Reading
You don't need to use dangerous, untrustworthy sites to watch anime online for free. All you need is a good VPN and one of our recommended streaming services.
As we mentioned before, NordVPN is our top recommendation for streaming anime. You can even enjoy money off your subscription with our NordVPN coupon codes and discounts.
Or, test out the service risk-free with a NordVPN free trial.
Want to avoid annoying buffering while you watching anime? Check out are our suggestions for the fastest VPNs for streaming.