How to Watch M1 and M2 TV Online LIVE Anywhere [2020 UPDATE]
Updated on 6th February 2020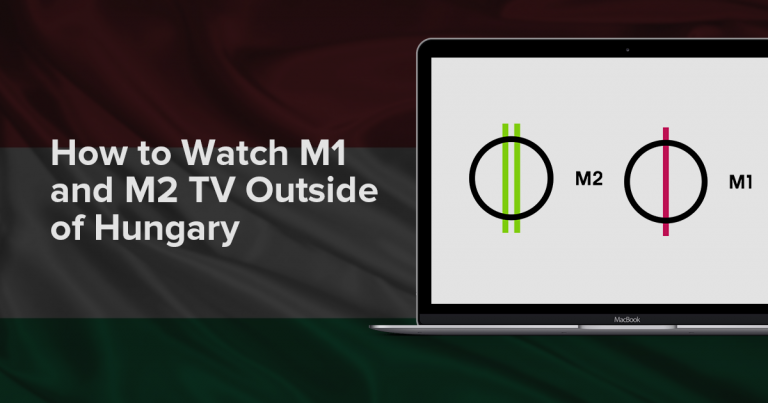 Public broadcaster Magyar Televízió (or MTV) is loved by many Hungarians both in their home country and abroad. Its two most popular channels — M1 and M2 — have long provided some of the best Hungarian TV for viewers of all ages and interests.
Ever since it was relaunched in 2015, M1 has been the most comprehensive news channel in Hungary, reporting on current affairs and informing viewers 24 hours a day. M2 offers "edutainment" programs for a young audience during the day, shifting at night to a youth-oriented channel featuring music, concerts, and more.
With the quality content they offer, it's no surprise that M1 and M2 have loyal Hungarian viewers in many corners of the world. However, if you want to watch MTV live online while abroad, you'll need some help. A VPN can provide that. Find out how below!
The Good News
Both M1 and M2 can be easily found online on official streams that are absolutely free.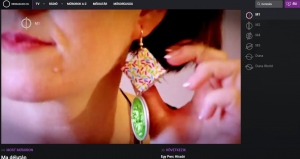 If you're in Europe, there's a good chance you'll be able to watch them without much hassle. MTV's membership in the European Broadcasting Union makes it quite lax with copyright/distribution rights in Europe, and while there isn't an official list detailing where the streams are available, you're likely to find them with a little trial and error.
If you find yourself outside Europe, however, you are likely to run into some problems.
The Bad News
Hungarian expats and travelers outside Europe will need to work a little harder to get M1 and M2 streams running. For example, if you're in the United States, Brazil, or Australia, you'll get a "we're sorry" message on your player instead of the live broadcast.
In fact, even if you're accessing the streams from within Europe, you won't be getting all the content that's available in Hungary. For example:
On M1, international versions of the news are occasionally broadcast (i.e. news in English or German instead of Hungarian)
There are geoblocks on some M2 programs due to exclusive licensing for Hungary
The Solution – Use a VPN
To get the full MTV experience from abroad, you are going to need a virtual private network, or VPN. This will allow you to change your device's location by choosing from a wide array of local servers in Hungary.
A VPN will also keep you safe from threats lurking on the internet, ensuring that your web browsing is private, anonymous and protected at all times. If you're new to virtual private networks, take a quick read through our beginner's guide to quickly understand the ins and outs of this handy technology.
The best VPNs for TV streaming have unlimited-bandwidth servers, fast speeds, and diversity in supported locations and supported devices. You'll need a reliable and proven VPN provider for watching Hungarian TV abroad, so we've handpicked the cream of the crop for you:
Watch M1 and M2 TV Anywhere with a VPN
Now that you've chosen your VPN and downloaded and installed it, you'll have to select a Hungarian server. With a good provider you should have plenty of options, but any server located in Hungary should work.
After configuring it, simply go to M1 or M2's livestream and start watching! It's as simple as that. Don't forget that both channels have on-demand libraries as well, so you can catch up on past shows anytime.
To summarize, here's a step-by-step guide for watching M1 and M2 TV outside Hungary:
Launch your VPN.
Select a Hungarian server.
Enjoy your Hungarian TV as if you were actually in Hungary!
Final Words
With a little help from a VPN, you can stream M1 and M2 TV live and online regardless of your location. A virtual private network will make sure you can watch these channels the way they were meant to be watched, without any geographical restrictions getting in the way.