How to Watch the Rugby World Cup Sevens 2018 Online
Updated on 11th May 2020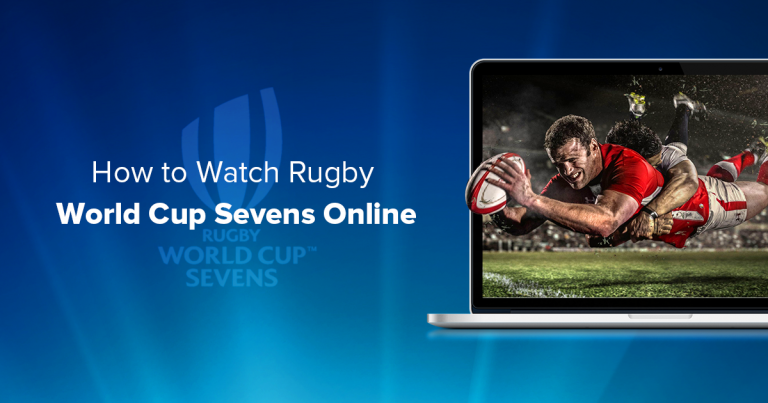 Get a head start on the biggest Rugby event of the year, the Rugby World Cup Sevens. Organized by World Rugby, the Rugby World Cup Sevens will take place this year for three days in the United States at AT&T Park in San Francisco from July 20th to July 22nd.
This time it's a tournament like no other with more action and more excitement, giving center stage to a total of 84 matches (52 men's and 32 women's).
Several networks and channels will broadcast the pinnacle event online, but not all of them are accessible from your location due to geo-restrictions. In addition, the free official website doesn't seem to have a lot of information about live-streaming. So, if you want to make sure you can watch every match, read on.
Your Quick Guide to Watching Every Episode of Rugby World Cup Sevens for Free
1. Get a reliable VPN. This is the best one.
2. Connect to Canada
3. Go to DAZN.com
4. Sign up and get a free month trial
5. Watch every match of the Rugby World Cup Sevens
Get a VPN for the Rugby World Cup
For more information and details, check out our step-by-step guide below.
Rugby World Cup Sevens 2018 Streaming Channels
There are some broadcasting companies that will stream the Rugby World Cup this year, but if you're not located in certain countries, or if you don't have a subscription, you won't be able to watch the games.
Here's a list of all popular Rugby World Cup Sevens broadcasting channels:
● HSBC World Rugby 7s Series Official Website (this site is free, but it doesn't always work.)
● DAZN (Germany, Austria, Switzerland, Japan, and Canada)
● Sky NZ (New Zealand)
● Sky Sports (UK)
● Ten Play (Australia)
● NBC Sports (USA)
Most of these streaming sites are geo-blocked in many European countries and other parts of the world. For example, DAZN is only accessible in certain countries, so if you're located elsewhere, you'll be greeted with this sad message when you visit the website: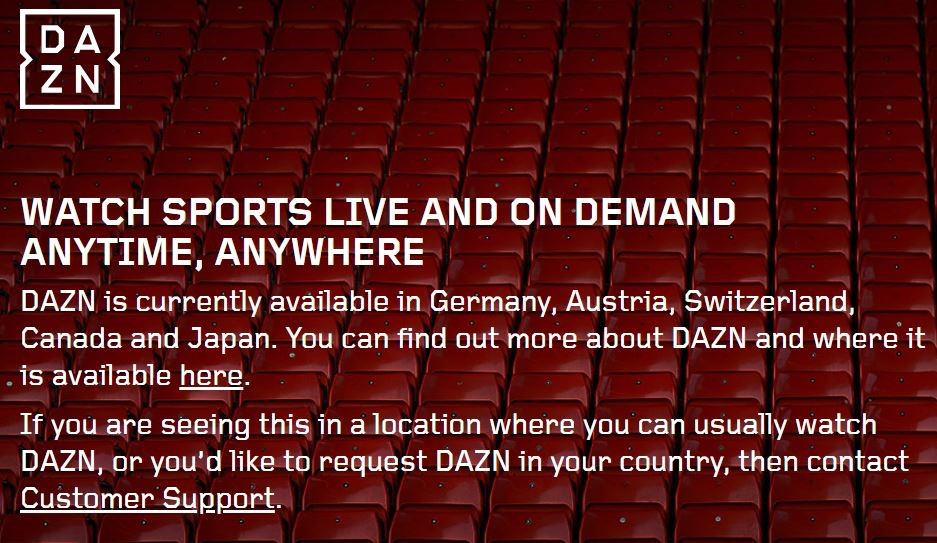 That's why you need geo-spoofing tools like a VPN to be able to unblock those sites and stream the Rugby World Cup Sevens 2018 from anywhere in the world.
A VPN Will Help You Watch the Rugby World Cup Sevens
VPNs are great encryption tools to help you spoof your real location to get access to your favorite streaming channels and watch the Rugby World Cup Sevens without a hassle.
And that's not all. A VPN also secures your internet connection and protects your personal data whenever you're online. If you want to know more about VPNs, you can get a kick start with this article.
Choosing the right VPN can be tricky. To stream the Rugby World Cup Sevens continuously without buffering, you need a reliable VPN that's optimized for streaming and offers strong encryption, lots of server locations, unlimited bandwidth, and high speeds.
While there are some free VPNs that might do the trick, if you want to ensure high-quality streaming from wherever you are, we recommend subscribing to a premium VPN.
Hot TIP: If you only want a VPN to stream the Rugby World Cup, then you can subscribe to a VPN with a 30-day money-back guarantee – like – and get a refund after the games.
All of the VPNs listed below have a money-back guarantee:

Watch the Rugby World Cup on DAZN for Free
As previously mentioned, DAZN will stream the Rugby World Cup Sevens 2018 live in specific locations (Germany, Canada, Switzerland, Austria, and Japan).
If you don't live in one of those countries, you're not going to be able to access DAZN. But, with a VPN, you can.
Here's how:
1. Sign up for a VPN account of your choice and download it to your device.
2. Follow the instructions on the website to successfully install and setup the VPN app. It's a very easy process that takes only few minutes.
3. Launch the VPN app (we're using as an example), and then hit the button to open the list of server locations.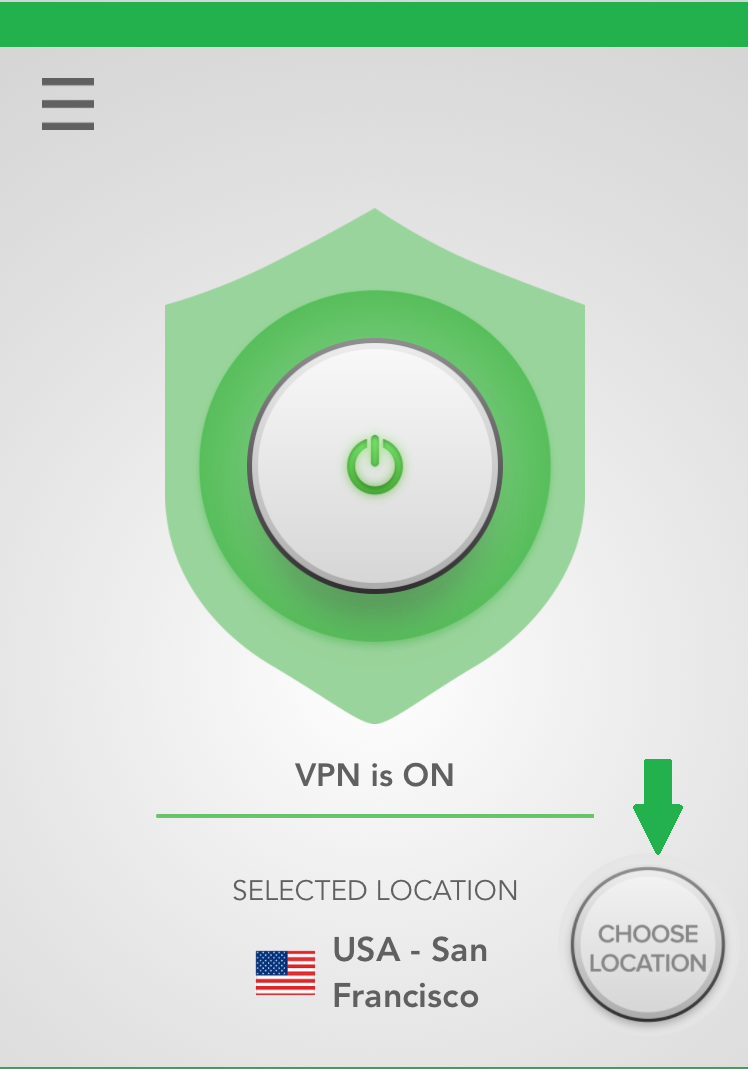 4. Connect to one of the location where DAZN is available. We chose a server in Canada.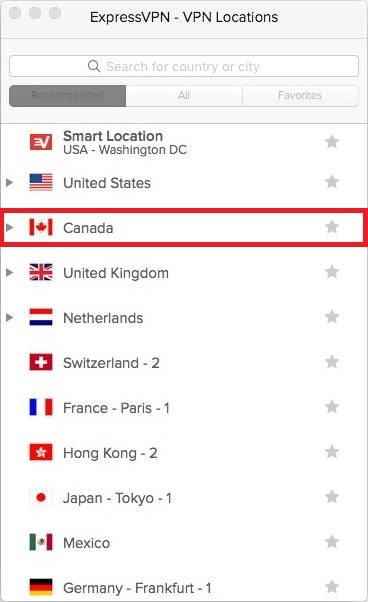 5. Now, launch your browser and go to the DAZN website.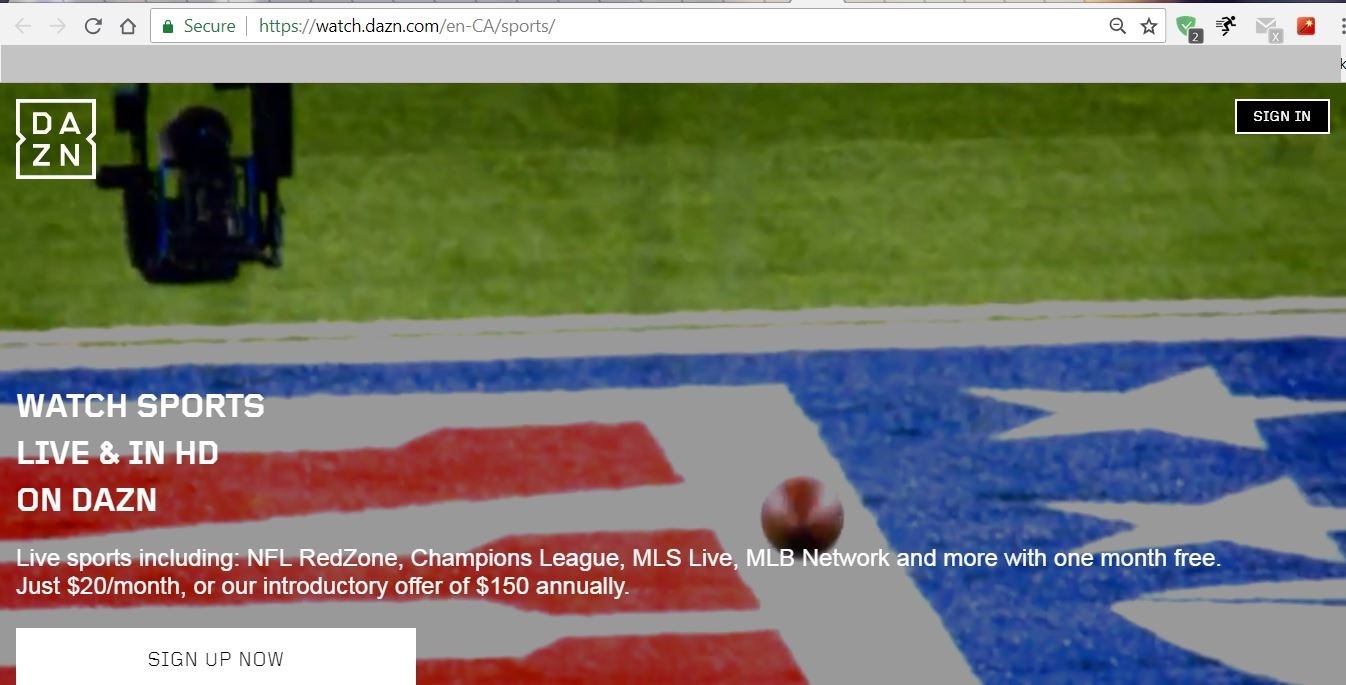 6. Sign up for a subscription. (Don't worry, you get one month free).
7. Click on the "Sign Up Now" button, and then create an account.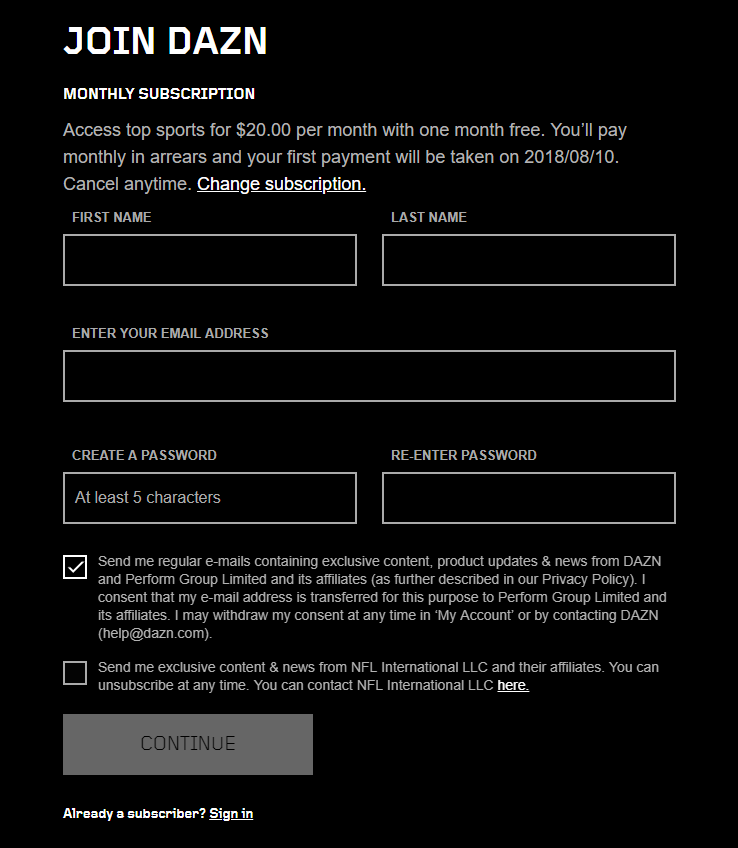 8. Enter your payment details and finish your subscription.
You're done! You now have a free month trial, so you can watch every match of the games and then cancel your subscription.
Don't forget to tune in to watch on the Rugby World Cup Sevens 2018 on the 20th-22nd of July.
Want to get a great deal on a VPN? Our deals page has every discount you can find.