5 Best VPNs for Spotify – Unblock & Access Spotify Anywhere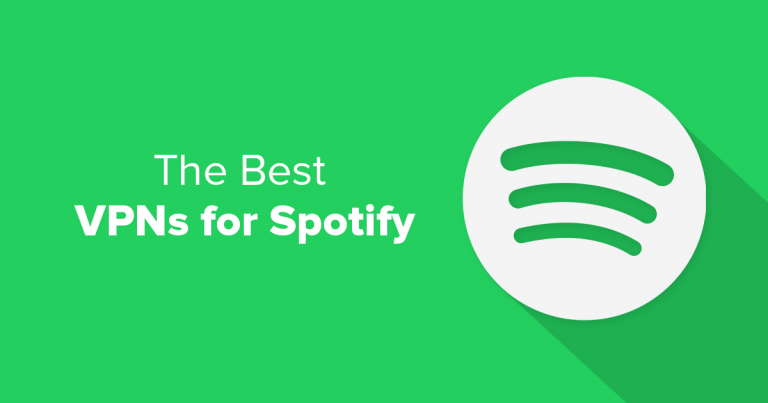 Are you leaving your country to a region not covered by Spotify? Come on board as we show you how to easily unblock and access Spotify using a VPN.
Music lovers can't get enough of Spotify, with its wide range of available music and easy-to-use interface. However, there is a location limitation on the app. If you're not in a region covered by its services, you won't be able to access it. So what do you do if you're going to a country without Spotify and you rely heavily on the app for all your music?
The options of signing up for a Premium account or downloading all your music before your trip are fair enough, but using a VPN is a perfect option for travelers and comes with other benefits.
It's a great idea to get a VPN subscription alongside your travel gadgets when you visit a location with no Spotify coverage. With providers like ExpressVPN, CyberGhost, or NordVPN, you can stream your favorite music library at super-fast speeds from anywhere in the world.
You also get to enjoy free trials when you subscribe to providers like NordVPN, CyberGhost, or ExpressVPN. This way you can test each VPN for yourself and make sure it's the real deal.
How to Listen: Quick Guide 
Choose a high-speed VPN with a global network of servers. NordVPN is our #1 choice!
Download and install your VPN app.
Open Spotify and log in or sign up.
That's it! You're ready to go.
Why You Need a VPN for Spotify
A Virtual Private Network (VPN) connects your device to a remote server through a secure tunnel. This masks your IP address and makes it look like you're browsing from a different location. If you connect to a server in one of the countries with Spotify coverage, you'll be able to bypass geo-restrictions and access Spotify.
For quick loading times, you need to use a VPN with unlimited bandwidth and high-speed servers.
Look for a VPN with high-end security features that guards your personal information while you browse and listen.
256-bit encryption will anonymize your online activity and protect your data from hackers and thieves.
A strict no-logs policy means your VPN isn't keeping any record of your browsing history that could later be leaked to third parties.
An automatic kill switch prevents unprotected data leaving your network in the rare event your VPN connection fails.
If you're looking to take Spotify with you without committing to a paid service, we've got you covered. Our recommended VPNs offer free trials and money-back guarantees!
The Best VPNs for Spotify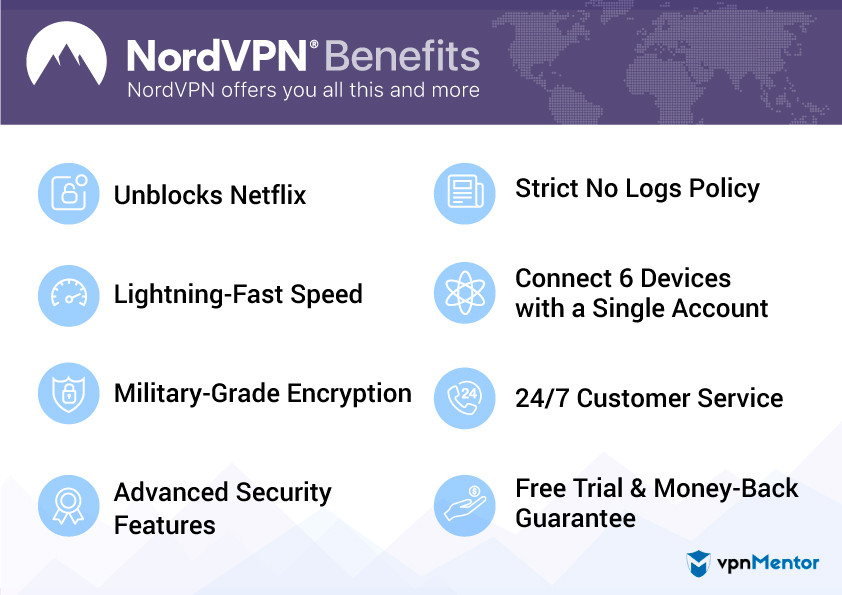 NordVPN offers you speed, stability, and a variety of customizable features. This VPN is perfect for streaming your favorite music on Spotify while you're away. You can also use it to access other geoblocked websites like Netflix.
In the reviews of this app, subscribers love that they can choose and customize various browsing options like ultra-secure privacy, music and video streaming, and torrent sites.
The provider offers you 5,100+ servers spread across 62 countries with strong connections for a great Spotify experience.
The app is available for Android and iOS, with the desktop software available for MacOS and Windows. NordVPN offers a 30-day money-back guarantee on all its services. You can make the most of its 7-day free trial to take your music with you without committing to a paid service.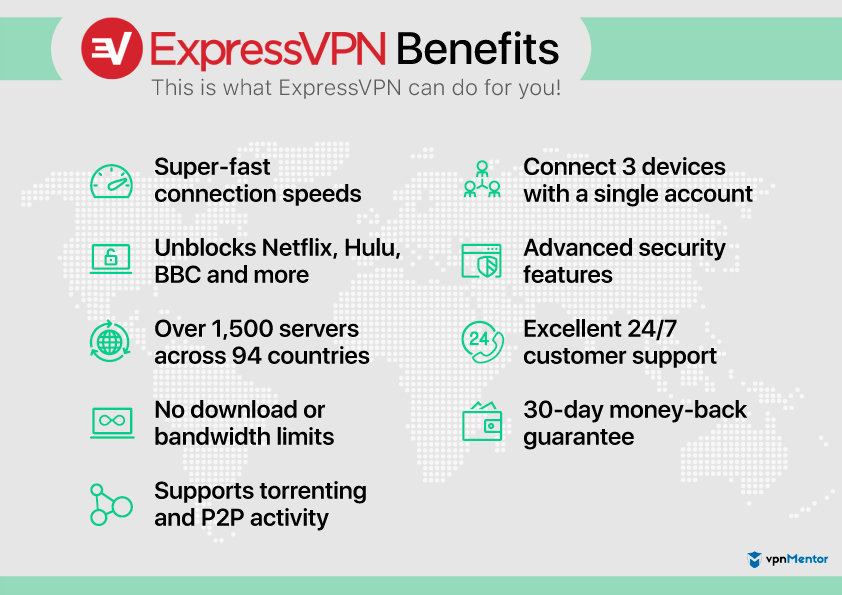 ExpressVPN has plenty of excellent reviews from satisfied users. The app uses an airtight encryption protocol combined with top speed for premium user experience.
This provider is an excellent choice for Spotify as it offers you a vast selection of servers. With over 2,000 servers spanning 94 countries, you'll have many server locations to choose from.
Another great feature of ExpressVPN is the Smart Location option that automatically picks the fastest VPN location for you.
The app also has an automatic kill switch that cuts off internet access when your connection is not stable. You can enjoy simultaneous access to three devices using a single subscription, and the app is available on all popular operating systems.
Overall, this is the fastest VPN on this list; if you are looking to stream your music without lags or breaks in connection, you should check out this provider.
ExpressVPN offers a 30-day money-back guarantee on all its VPN services, plus a 7-day free trial for mobile apps.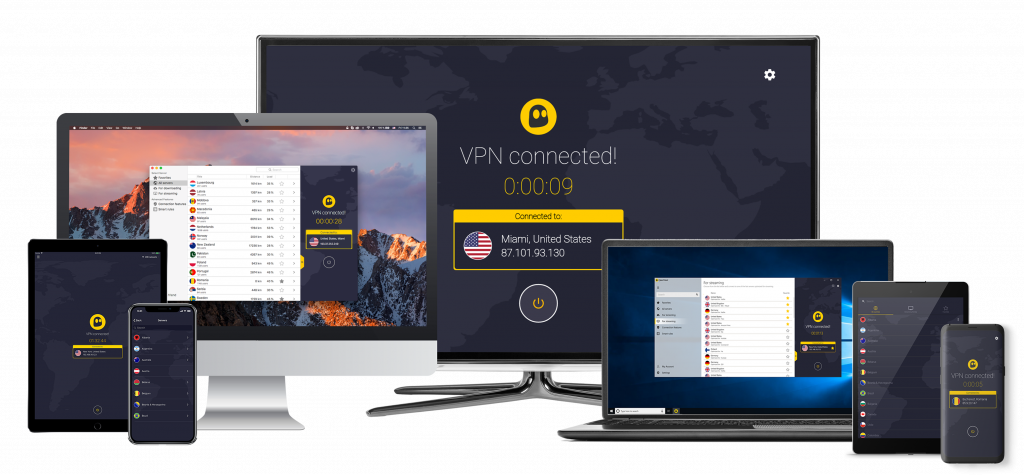 CyberGhost is the right pick for users looking to enjoy the essential functions of a VPN. You won't find all the different features offered by a provider like NordVPN, but you can trust that this provider will not fail when it comes to speed and encryption protocols. It operates 3,400+ servers in 59 countries meaning that you can easily access Spotify from anywhere in the world.
Users love this provider as it is cost-effective, offering simultaneous access to seven different devices using a single plan for its premium version.
You can try the service risk-free for 45 days, and take advantage of a free 1-day trial for iOS, Android, and Windows users.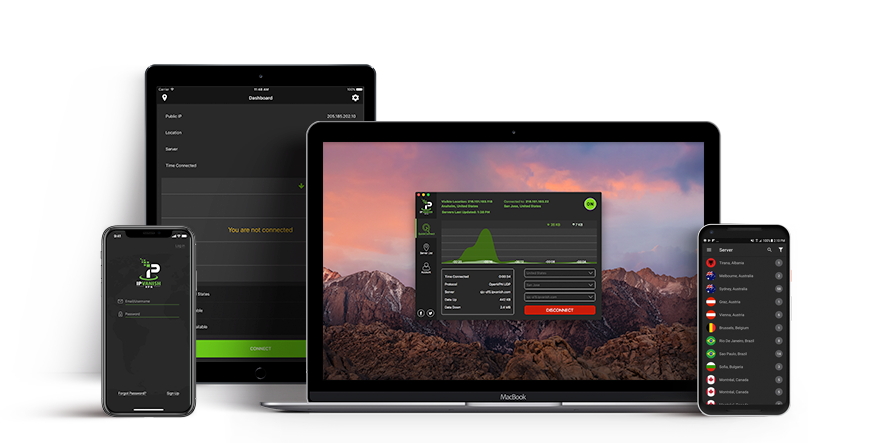 Looking for a reliable and afforadble VPN? IPVanish is one of the most popular VPNs for Spotify.
Most users prefer this provider because it allows ten simultaneous connections, making it cheaper to split the cost with friends.
IPVanish offers a stealthy connection with strong encryption standards. You can enjoy streaming your favorite music on Spotify without experiencing lag in connection.
With IPVanish, you can choose from over 1,000 servers in 60 countries. IPVanish also has a kill switch option that stops all internet traffic once there is a drop in connection.
The app is available for Android and iOS, with the desktop software available for MacOS and Windows. IPVanish offers a 7-day money-back guarantee as well as a 7-day free trial for iOS users.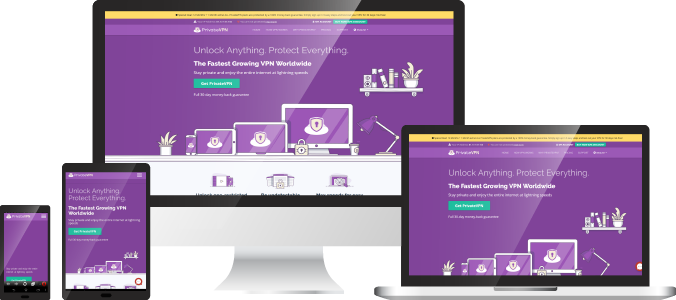 PrivateVPN offers its subscribers a secure private network that is very affordable. It works on six different devices simultaneously with just one subscription.
With 100 servers spread across 59 countries, PrivateVPN may not boast plenty of servers when compared with the rest on our list. However, its privacy levels are highly recommended.
Despite its small scale, PrivateVPN has received many glowing recommendations from subscribers who are happy with the smooth, yet cheap, private connection it provides.
The app is available on all popular OS platforms. You can try PrivateVPN with a 7-day free trial and a 30-day money-back guarantee.
Summary
With the right VPN, you can easily and securely bypass geo-restrictions. Subscribe to any of the VPN providers above and enjoy listening to your favorite music on Spotify from anywhere in the world.
Still not sure which VPN is best for you? We recommend NordVPN, and you can try it for free!
Start Your Free NordVPN Trial NOW!
Further Reading
You can save money on your service by using our exclusive VPN deals and coupons.
What is a VPN, and why do you need one? Learn more with our complete VPN guide.
With our favorite free streaming services you'll never need to pay for entertainment again!