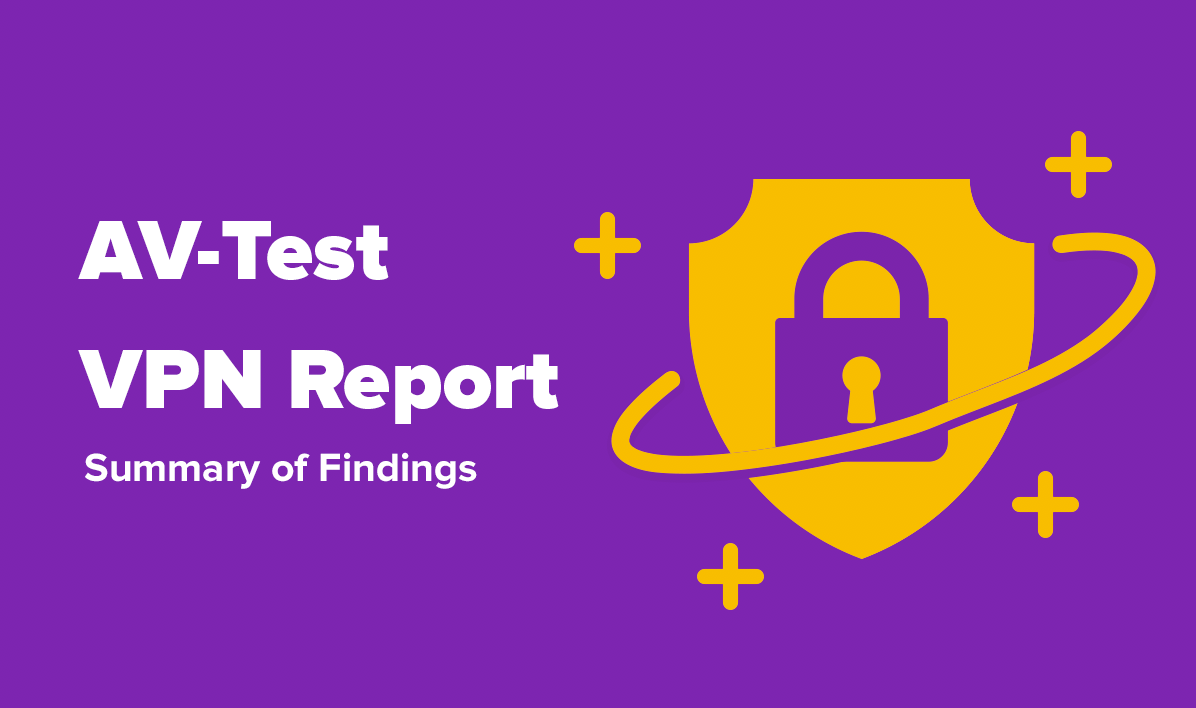 AV-Test VPN Report – Summary of Findings
In June 2018 the independent security institute, AV-Test, released an evaluation of twelve VPNs.
The following VPNs were studied: Hotspot Shield Elite, Avast SecureLine, Avira Phantom VPN Pro, Cisco VPN, ExpressVPN, F-Secure FREEDOME VPN, VPN Unlimited, Private Internet Access, NordVPN, Pulse VPN, Norton WiFi Privacy, and TunnelBear.
The VPNs were evaluated on the basis of four categories: usability, privacy and security, performance, and functionality. All the VPNs were used with their default configurations and protocols.
Overall the best performing VPN was Hotspot Shield.
Below are more details concerning the tests themselves, as well as the results.
1. Usability
What this means: The researchers tested how easy it is for a user to install and set up the VPN. Taken into consideration was how many clicks this takes, and how many languages are available to users. Another major factor in determining which VPNs came out on top was whether they connect automatically.
Results: All the VPNs received fairly high ratings in this category. Tied for first place were Hotspot Shield, Avast SecureLine, and F-Secure FREEDOME VPN.
2. Privacy and Security
What this means: The researchers tested how effectively the VPNs hide a user's IP address. Additionally, the VPNs were tested for DNS and HTTP request leaks. Also taken into consideration was whether the VPNs feature kill switches and protection from malicious URLs.
Results: Tied for first place were Hotspot Shield, ExpressVPN, Private Internet Access, and  F-Secure FREEDOME VPN.
3. Performance
What this means: The researchers tested internet speeds while using the VPNs. Specifically, downloading, uploading, streaming, and torrenting speeds were tested, as was latency. The VPNs were tested multiple times using servers in different locations, at different times of day, on different days of the week. Although all the VPNs were tested using comparable times and locations, the researchers note that for the user, speeds will vary depending on their location and the locations they are connected to.
Results: Hotspot Shield came in fastest by far in all all the tests except latency, where it was a close second after NordVPN. Following Hotspot Shield was Private Internet Access, followed closely by NordVPN.
4. Functionality
What this means: The researchers evaluated what kind of features are offered by each VPN. Taken into consideration were things like free trials, pricing, compatibility with different operating systems, number of and location of servers, logging policies, protocol options, and ability to block ads and malware.
Results: NordVPN was found to offer the widest range of features, followed by Private Internet Access and VPN Unlimited.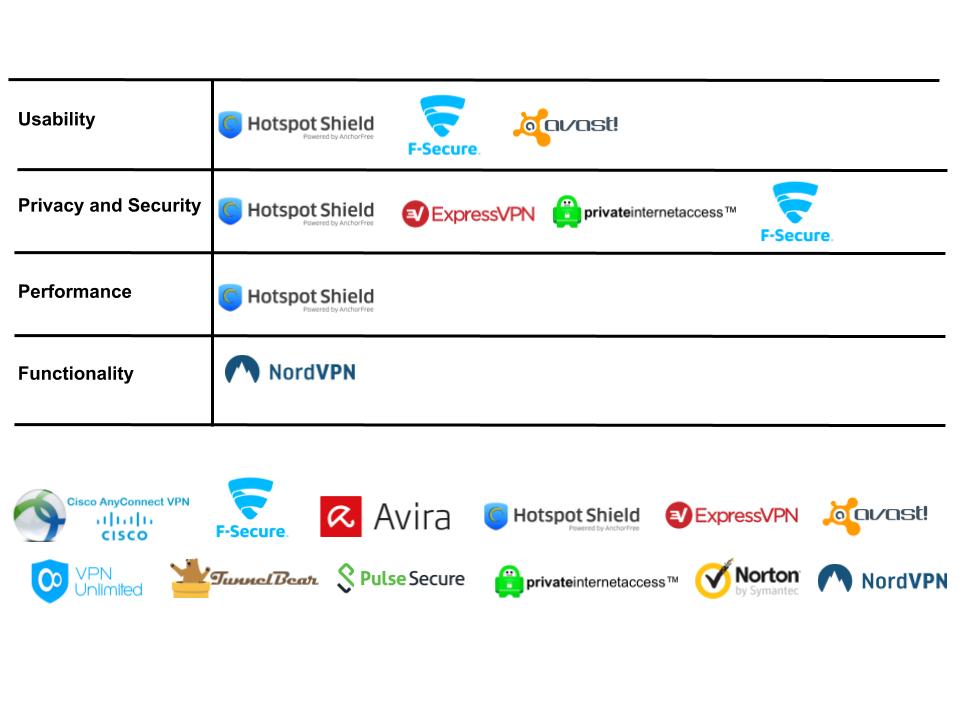 Conclusions
While in some categories first place was tied, Hotspot Shield distinguished itself by ranking in the top by every standard except one – functionality, for which NordVPN came in first.
While users should take all features into account when choosing a VPN, security and speed are generally thought of as two of the most important factors to consider. The results of these two evaluations should therefore be weighted more heavily than the others. While several VPNs were shown to have tight security, with download speeds over twice as fast as the competition, Hotspot Shield truly stands out from the pack.