9 Best Identity Theft Protection in 2023 (Trust Only These!)
Identity theft is a serious issue facing many citizens worldwide, it's grown steadily over the years thanks to an increase in online shopping, social media, and internet scams.
According to a study done by Verizon, 52% of personal data breaches included hacking, over 25% were malware related, and 32% were from phishing or social engineering. In more than 85% of those breaches, hackers were looking for money.
So how do you protect yourself? VPNs are a great start, but steady credit and ID monitoring is a good idea too. That's why I found you the top 9 best ID theft protection services.
Let's take a look at some of the best options out there, to help you find the right service for you.
Start Preventing ID Theft Now!
Best ID Theft Services for 2023
These  9 ID Theft services rank highest for security, reliability, and affordability. Each offers a couple unique features and benefits that may make one more suited to your needs than another.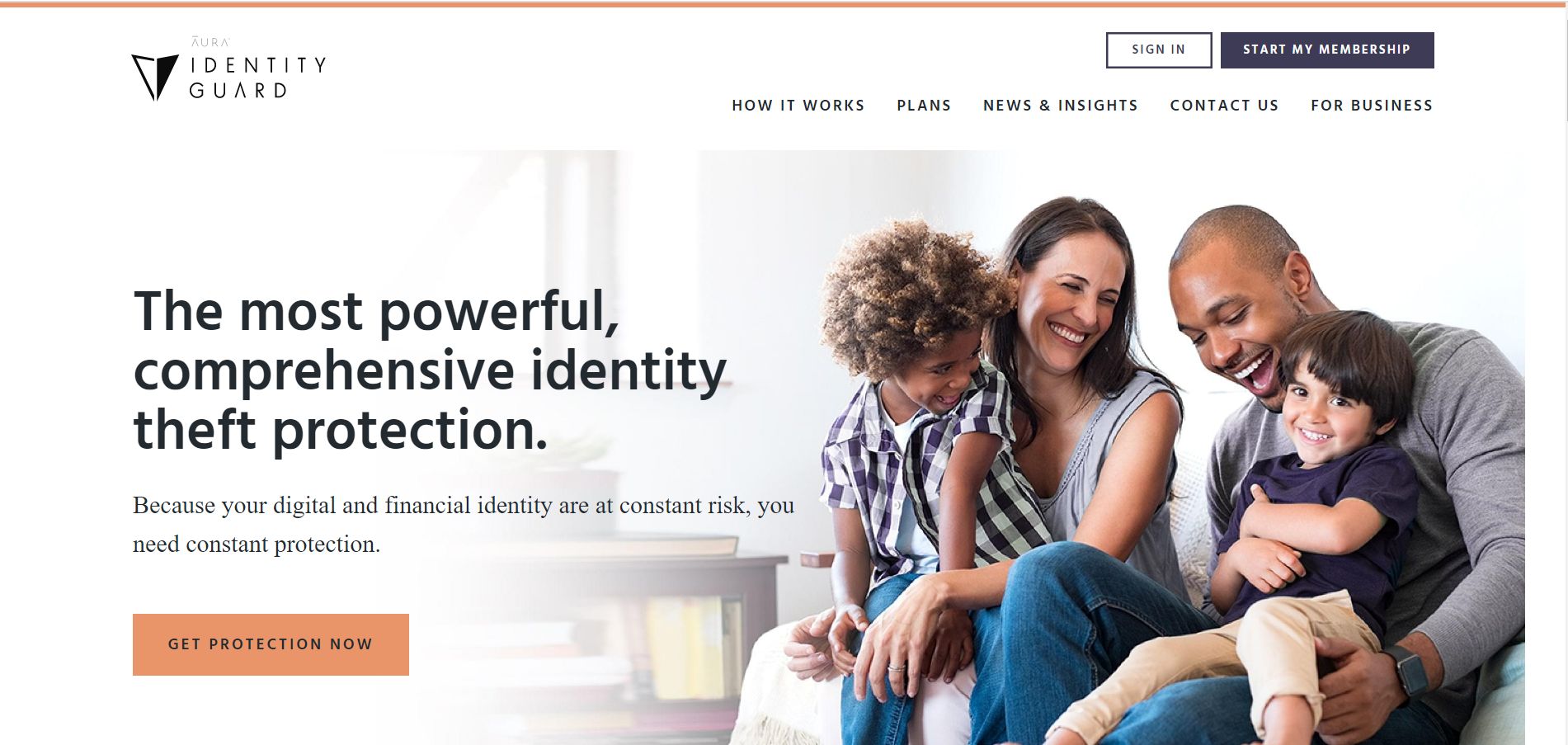 Supported platforms: iOS, Android, macOS, and Windows
Supported browsers: Chrome, Safari, Dolphin, and more
Encryption: 128-bit
Identity Guard is an all-in-one identity theft prevention service that offers instant alerts, constant scanning, and theft resolution. If the service detects a threat you get notified immediately via text message and email, this includes activity, dark web, and standard threat alerts.
It delivers constant scanning using traditional monitoring with IBM Watson scanning technology, which allows the service to scan millions of bits of online data for your personal information. You'll always know if there is suspicious activity on any of your online accounts, or if someone is using your personal information in a scam.
Identity Guard also supplies you with a team of professionals if a serious threat pops up or you are a victim of identity theft. You get a personal case manager that provides expert guidance on how to safeguard your data and recover your identity, as well as an option for stolen funds reimbursement.
Identity Guard offers three plans that range from $8.99-$39.99 per month, all billed annually; Regardless of which plan you choose, it comes with a 30-day money-back guarantee.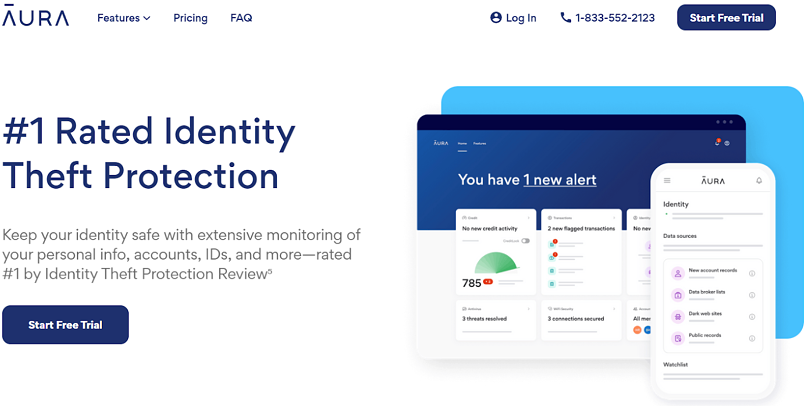 Supported platforms: Windows, macOS, and Android
Supported browsers: Chrome, Firefox, Edge, and more
Encryption: 256-bit
Aura's Identity Theft program comes with a VPN and and virus protection to keep you and your devices secure from online threats.
It helps block hackers from accessing your private information and devices, as well as protect your browsing history and other online activities. You can shop, bank, and work without worrying about prying eyes.
Aura offers social number and personal information monitoring. This means that you're the first to know if it detects any unauthorized transfers or bank account openings. You can get alerts if your data is exposed. Should you be a victim of identity theft, Aura gives you a team of agents, including lawyers, to work with to resolve the issue. You also get fund reimbursement up to the limit of your plan.
It offers three plans that range from $12-$37 a month. The yearly plans come with a 12-day trial and a 60-day money-back guarantee.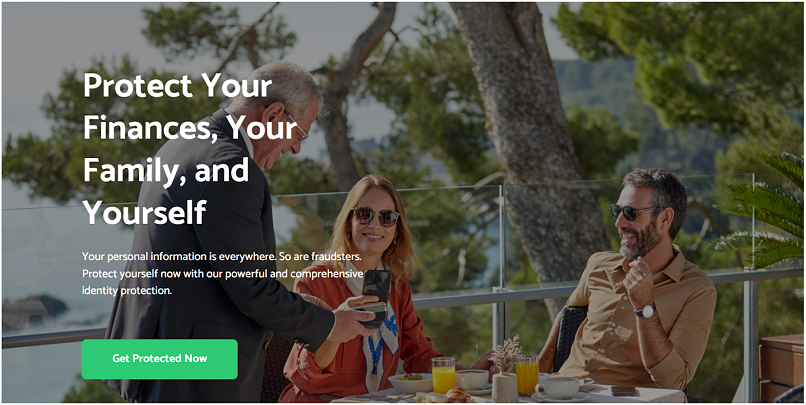 Supported platforms: Windows, Linux, macOS
Supported browsers: Chrome, Firefox, Edge, and more
Encryption: 256-bit
Identity Defense monitors your data and alerts you whenever your social security number, bank accounts, or other personal information are used or compromised.
It also offers social media and dark web monitoring. This means that whenever your personal information, passwords, or IDs are used anywhere on the internet, you'll receive an alert. On some plans, it allows you to invite family members to keep everyone protected using a single account.
Even more, you get home title monitoring, which alerts you when it detects requests or changes to your deeds. In case of a major breach, Identity Defense provides theft insurance that can help you minimize loses.
The service has 3 plans available, Essentia($6.99)l, Plus($9.99), and Complete($19.99) billed monthly or annually. Identity Defense does not offer a money-back guarantee for either of its plans.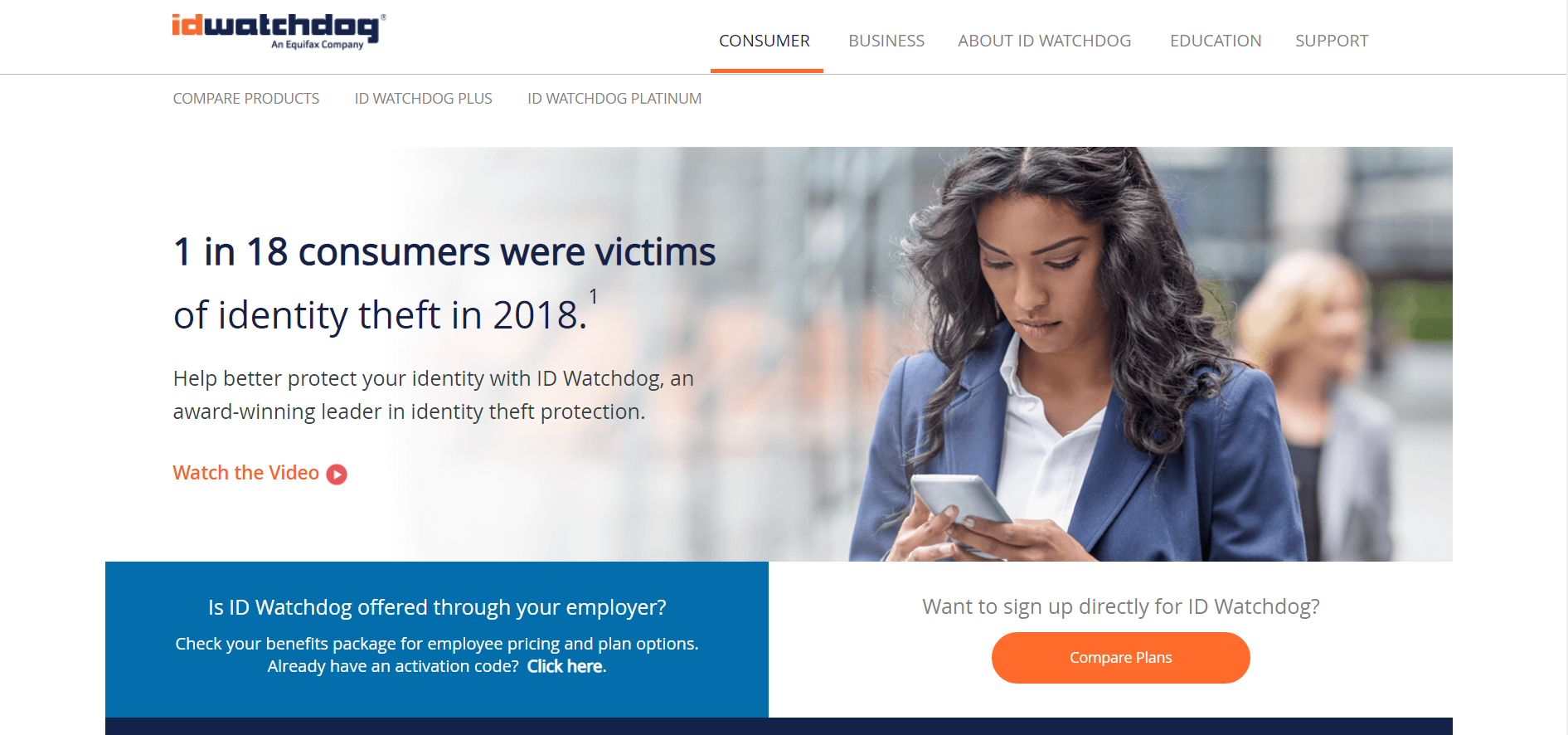 Supported platforms: iOS, Android, macOS, and Windows 10
Supported browsers: Browser must support TLS 1.2+
Encryption: TLS
ID Watchdog provides convenient apps, one-touch call for customer support, constant montoring. The one-touch call is a great feature, simply press the button on your mobile device to get a hold of customer support 24/7 year-round.
It scans websites, chat rooms, and other online forums for any instances of your personal information being sold or used for malicious purposes. ID Watchdog is vigilant and gives you the ability to enter other personally identifiable information to scan for, including credit card numbers, bank accounts, and even your drivers' license.
ID Watchdog is joined with Equifax, a consumer credit reporting service in 2017. This move ensures that it gets the latest up-to-date information on your credit. Combined with its certified resolution specialists, ID Watchdog also provides fully managed theft resolution services.
It offers monthly and annual Individual and Family plans. The yearly plans are eligible for a refund of any unused months should you decide to cancel early. Monthly plans are not eligible for a refund, as they don't offer partial month refunds.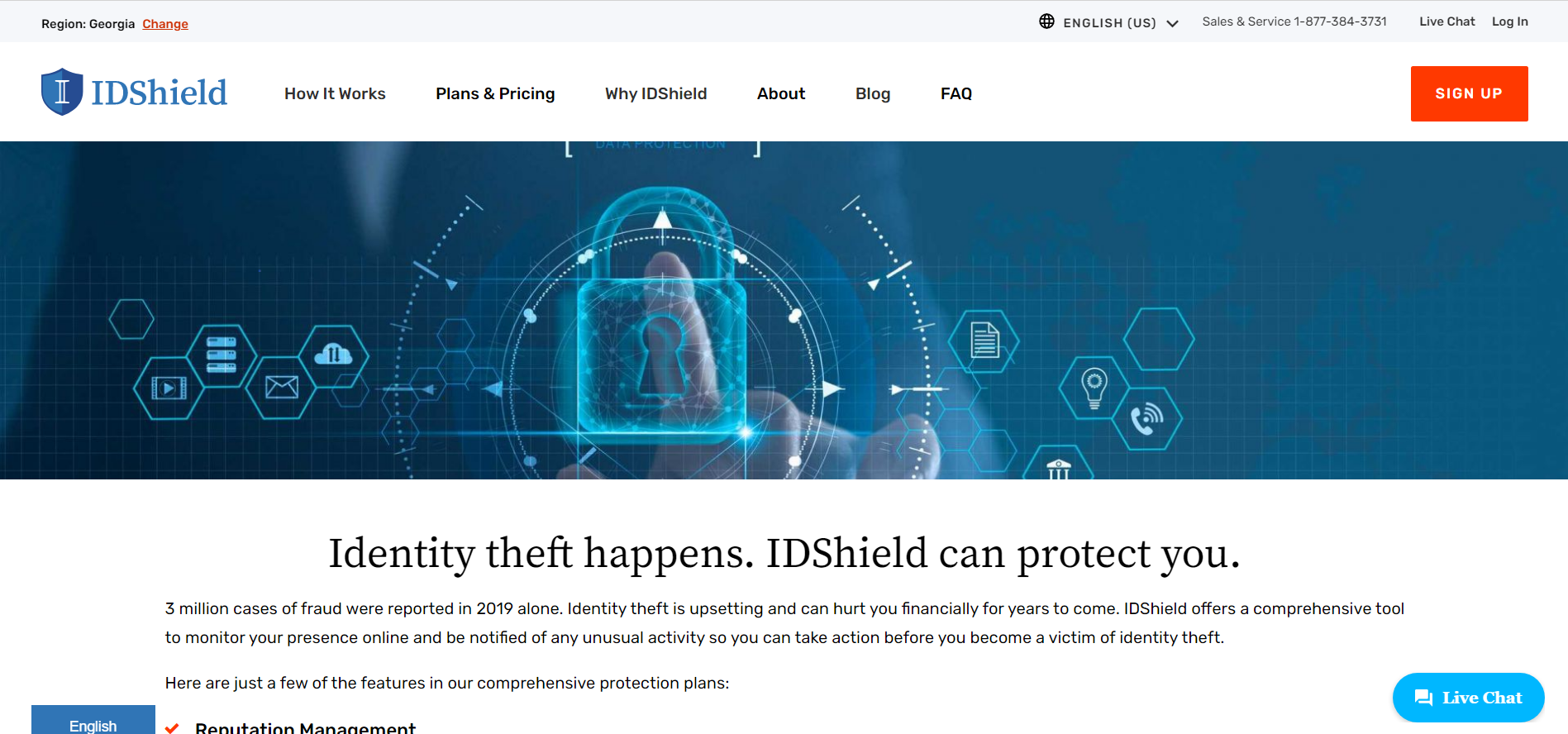 Supported platforms: Android, iOS 9.0 and up, Windows 7-10, macOS
Supported browsers: Chrome, Microsoft Edge, and Firefox
Encryption: Rotating encryption keys
IDShield includes Transunion credit, payday loan, SSN, dark web, and bank account monitoring. It offers constant surveillance of your online data, to help protect you against identity theft and fraud.
Up to 12 people can be covered depending on what plan you opt for, and all customers receive 24/7 support. You get alerted of any activity that could be potentially damaging to your credit or identity. If IDShield does notice theft you are backed by their unlimited identity restoration services, so you won't have to go it alone.
Plans are available for individuals and families and range from $13.95-$32.95/mo. It also offers a risk-free 30-day free trial of its services, so you can feel confident about the service before committing financially.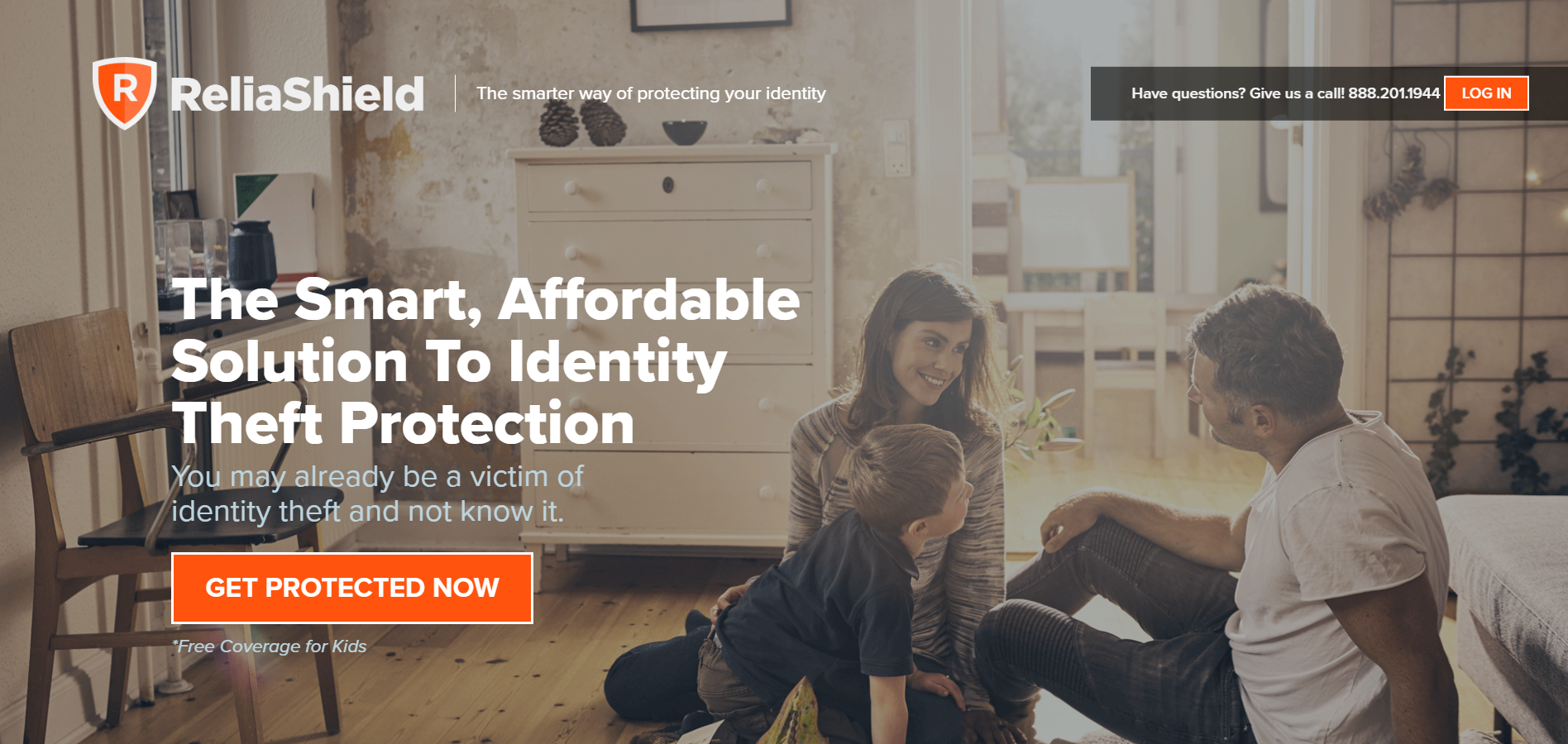 Supported platforms: iOS, Android, Windows 10, and macOS
Supported browsers: Chrome, Firefox, Edge, and Safari
Encryption: SSL
ReliaShield offers personal information and dark web monitoring services, to cover all forms of ID theft. It scans for court records, SSN, and even change of address online.
It offers data breach updates for a multitude of threat events ranging from standard bank, credit card, and credit alerts to social media accounts and non-credit loans taken out in your name. ReliaShield even lets you know when a potential predator moves into the neighborhood.
You get free credit reminders and ReliaShield offers 24/7 support for its customers 365-days a year. Plans are available for individuals and families and range from $7.99-$34.99/mo. It does not offer a money-back guarantee.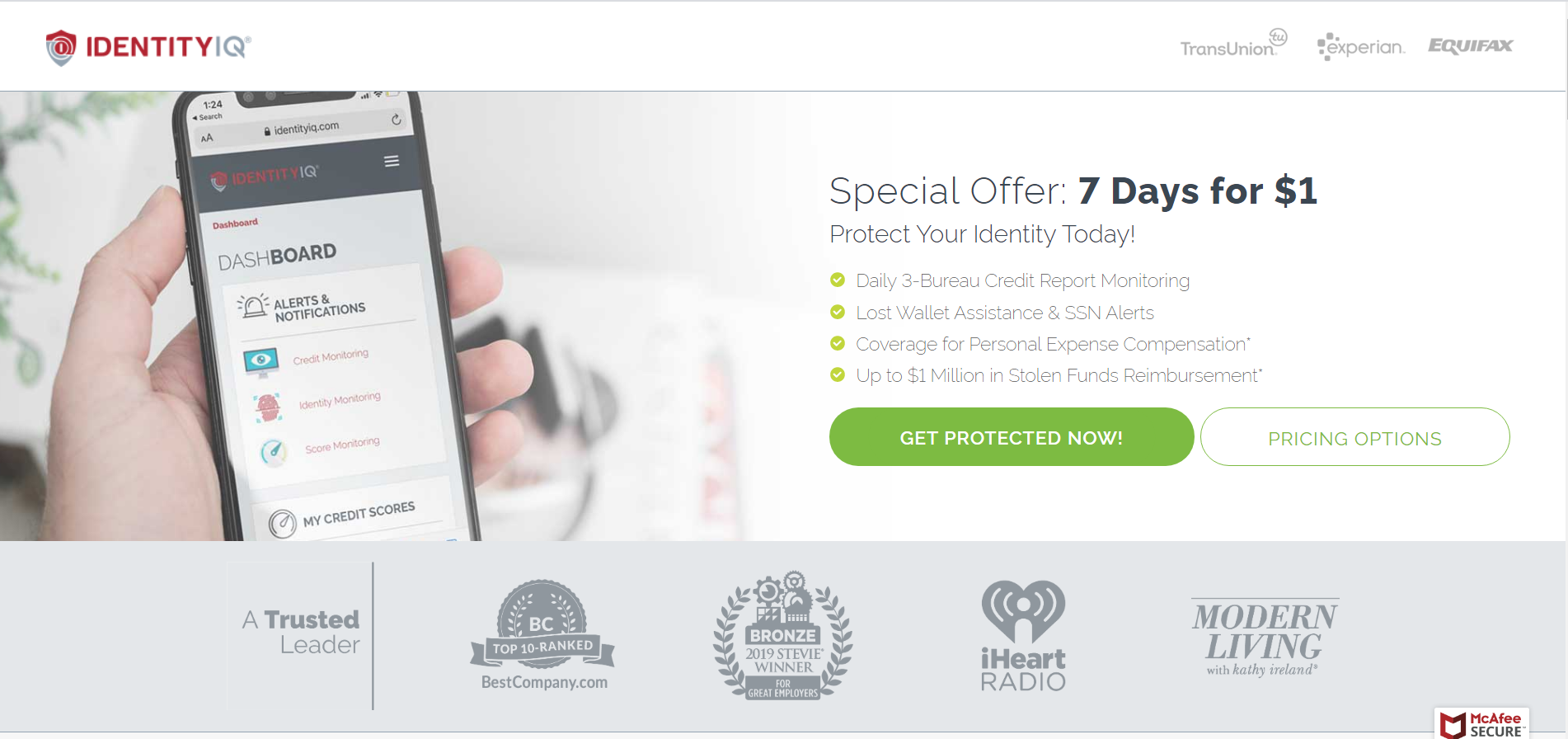 Supported platforms: iOS, macOS, Windows,
Supported browsers: Safari, Edge, and Chrome
Encryption: SSL or TLS
IdentityIQ offers 1-3 credit bureau monitoring, dark web and internet monitoring, and stolen funds reimbursement. It also features Opt-Out IQ, a feature that lets you opt-out of junk mail and puts you on a do not call list. That alone helps reduce your risk of identity theft and dealing with potential scammers.
It also features IQ alerts with app monitoring for SSN, change of address, and more. If a threat turns into theft, IdentityIQ offers professional lawyers and experts as well as personal expense compensation.
IdentityIQ offers four monthly plans that range from $6.99-$29.99/mo and reimburses funds from $25K-$1 million depending on which plan you choose. It offers a 7-day free trial as well, so you can try the service before committing.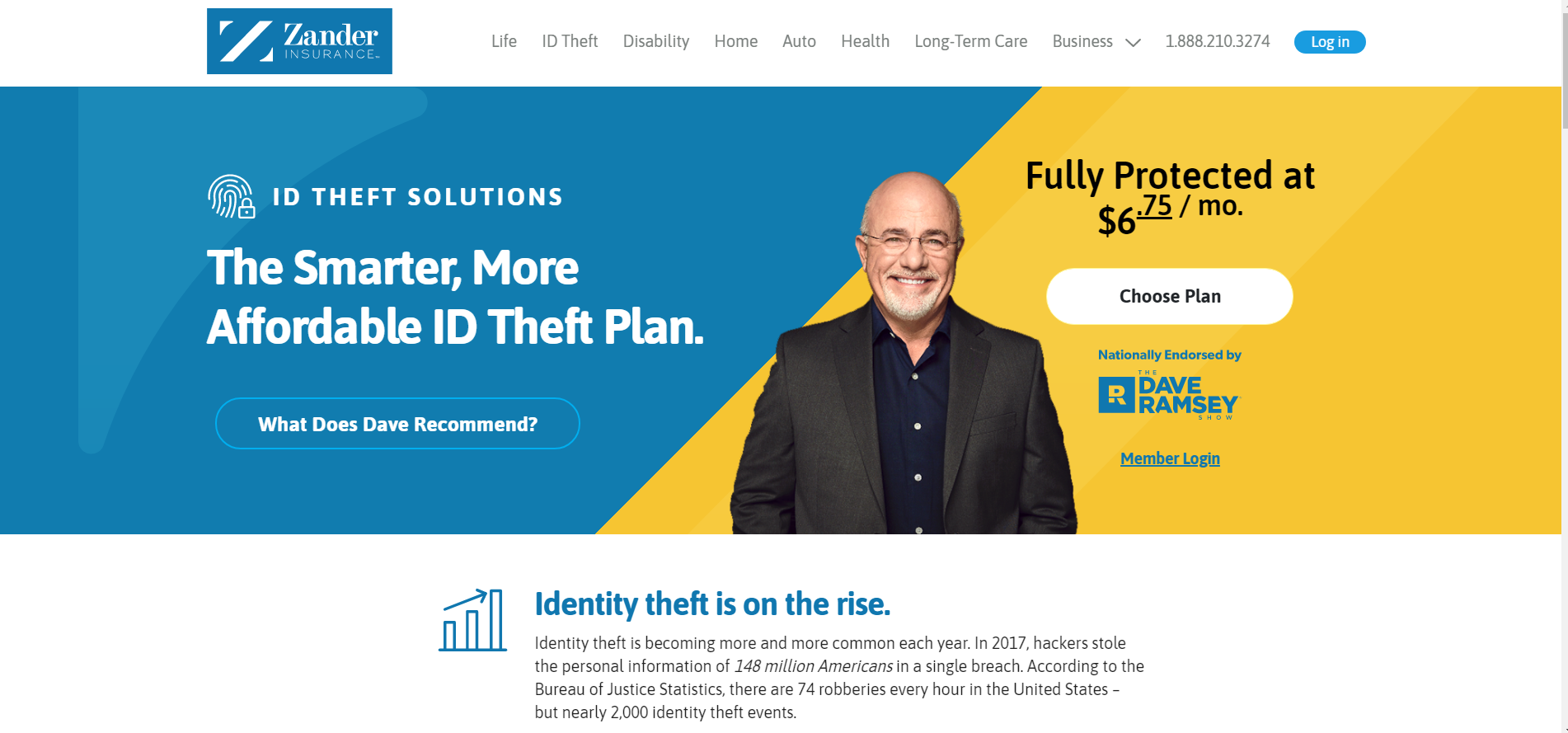 Supported platforms: Android, iOS,  Windows 10, macOS
Supported browsers: Chrome, Internet Explorer, Edge, and more
Encryption: SSL
Zander offers free coverage for children under 18 if their parents have a plan, making it a good service for families. It alerts users for changes and if any unusual activity is detected.
It includes monitoring for financial fraud, medical ID theft, tax fraud, criminal ID theft, child ID theft, and more. If your identity is subject to theft or fraud it reimburses you for legal fees, lost wages, out-of-pocket costs, and refunds stolen funds up to $1 million. You also get access to 24/7 customer support.
Zander offers individual and family plans that can be paid monthly or yearly, the most expensive costing $12.95/mo. It does not offer a free trial or money-back guarantee.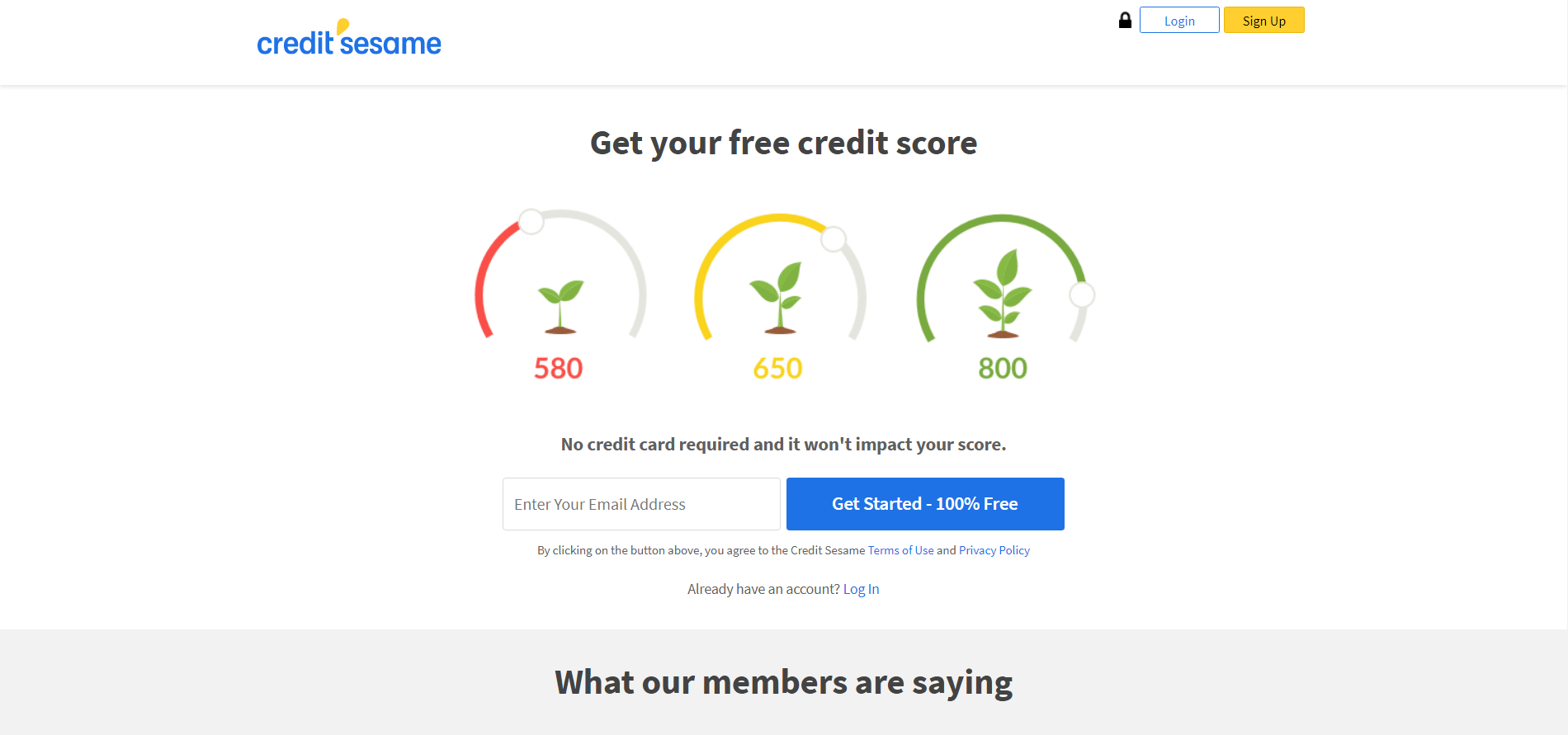 Supported platforms:  iOS, Android, Windows, and macOS
Supported browsers: Chrome, Safari, Internet Explorer, Edge, and more
Encryption: 128-bit and 256-bit AES
Credit Sesame offers a free service that offers daily Transunion credit monitoring along with unlimited daily credit score updates. On premium you can download monthly credit reports and SSN monitoring is available.
Credit monitoring alerts can be received via text or email. Any potential threat to your personally identifiable information and you get an alert immediately, including loans taken out in your name, suspicious credit card charges, and more.
Credit Sesame's basic identity theft monitoring service is completely free. It covers up to $50k in costs if your identity is compromised and gives you access to professionals to guide you through restoring your identity.  The premium plan covers $1 million in costs and gives you the option of 24/7 support.
FAQs
Do I really need to use an ID Theft service?
It's not a bad idea. More and more adults and even teens are falling victim to online identity theft every year. With the increase in online shopping, social media sites, and email scams it's a thief's paradise out there. An ID theft service will help you monitor the information you cast out over the internet and alert you when something doesn't seem right, protecting you from potential identity fraud. If you're a victim of theft while using the service, it can help you get your identity back.
Are ID Theft monitoring services safe?
If you choose a premium provider like the ones on my list, ID theft monitoring services are safe and effective for mitigating potential ID theft. Always read the privacy policies and terms of service carefully, so you don't agree to something you aren't comfortable with. In addition, try to find a provider that offers an extended money-back guarantee, free trial, or free service; this allows you to test the service before making a long-term commitment.
What to Look For in an ID Theft service
It's important to look for a few different features when selecting your ID theft protection service, these include:
Privacy and Transparency: Make sure you know what types of information they collect and what they do with the information. It's also important to pay attention to money-back guarantee limits, that way you won't be tied down to a service you don't like if it doesn't fit your needs.
Simplicity:  Choose a service that offers easy access via one-click credit checks or apps that are easy to navigate. All the tools in the world aren't helpful if you don't know how to use them. Other useful features to look for are email and text notifications and 24/7 support in the event you do need help navigating the service.
Compatibility: You'll want to be able to receive ID theft alerts on a variety of devices, so you can address the issue right away. Look for a service that offers alerts for mobile, desktop, and landline devices. That way, no matter where you are you can act quickly to resolve potential threats.
The Bottom Line
Two of the most common reasons for data breaches are weak/stolen credentials and people not paying attention to app/site permissions they agree to. These are both user error situations, for the non-techies knowing what to do isn't always cut and dried. To be honest, it isn't for us experienced techs either.
Prevention is always better than dealing with something after the fact. When you are covered by an ID theft service, you have both a back-up and prevention plan for safeguarding personal data online.
If you're interested in additional ways to protect your data online, using a premium VPN is always a good idea.
Prevent ID Theft with IdentityGuard Now!
Privacy Alert!
Your data is exposed to the websites you visit!
The information above can be used to track you, target you for ads, and monitor what you do online.
VPNs can help you hide this information from websites so that you are protected at all times. We recommend ExpressVPN — the #1 VPN out of over 350 providers we've tested. It has military-grade encryption and privacy features that will ensure your digital security, plus — it's currently offering 49% off.