5 Best VPNs For Croatia – For Safety, Streaming & Speeds in 2020
Updated on 3rd June 2020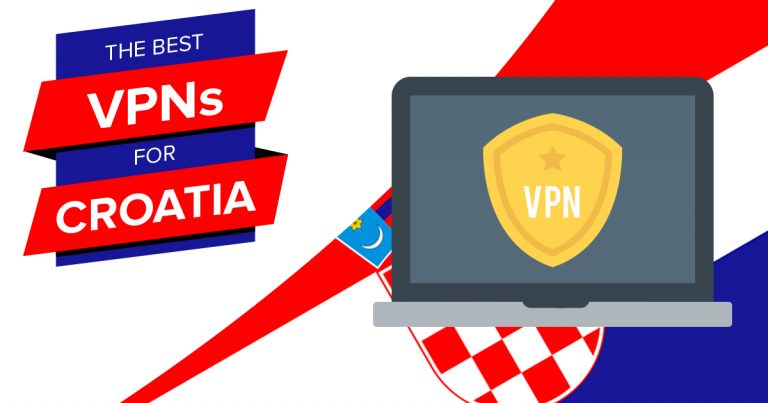 Croatia gets high marks from internet freedom advocates, with little if any censorship and fast, free web access widely available. Nevertheless, a truly unrestricted, safe, and anonymous internet remains out of reach for Croatia's residents and visitors.
Despite the free movement of goods between member states, the EU is a long way from being a single market for digital content. If you try to access streaming content like Sky Sports Italy or the BBC in Croatia, you will run into geo-restrictions.
Privacy-minded web surfers in Croatia won a major victory in 2018 when the EU enacted the General Data Protection Regulation (GDPR), but data-hungry companies are already probing the law for loopholes. For now, your privacy online is far from guaranteed.
And while we love Croatia's widespread and speedy wi-fi access, using public connections always carries the risk of exposure to cybercrime – unless you protect your device with a virtual private network (VPN).
In fact, using a VPN is the easiest way to reach all the content you want while keeping your personal information private and your devices secure in Croatia. Some VPNs store your data or offer painfully slow connections, but these are the ones you can trust.
Best VPNs for Croatia – Quick List
What You Should Look For in a VPN for Croatia
Overall, the internet in Croatia is fast and free. There are no reported government restrictions on content. High-speed public wi-fi networks are everywhere. However, cybersecurity and user privacy remain significant concerns.
Croatia joined the European Union in 2013 and so must abide by the GDPR. In most cases, a company can now only collect your data if you "opt in" with a clear understanding of how the data will be used. In the past, you had to "opt out" to protect your data.
Unfortunately, many companies have already found ways to bypass the GDPR, including using "data chains" to acquire data with your consent (under a promise that it won't be shared) and then transfer it to third parties that don't have to abide by the GDPR.
So even with the GDPR in force, if you want to use the internet in Croatia without having your data harvested or sold, using a VPN is still your best option.
In February 2018, the EU Parliament also voted to ban geoblocking – restricting content by location – within the EU. That sounds great, but unfortunately, many distributors of copyrighted content are exempt.
That means you won't be able to access Amazon Prime or US Netflix in Croatia. During our testing, we also couldn't stream Sky Sports (UK or Italy) and struggled to reach some BBC podcasts and premium content.
The main impact of the law is that Europeans now have the ability to access content they've already subscribed to while traveling within the EU. In other words, if you have a subscription to UK Netflix or German Spotify, you will be able to access your content as usual while you're in Croatia.
In order to sign up for UK Netflix or German Spotify from Croatia, however, you'll need a VPN that can assign you UK and German IP addresses.
If you're into torrenting, you'll be happy to know that Croatia is lax about enforcing EU laws restricting the activity. In fact, The Pirate Bay is the sixth most visited site in the country. However, we strongly recommend using a VPN anytime you use a torrenting website, no matter what country you're in.
High-quality VPNs unlock content like US Netflix, encrypt your data to protect your privacy, keep you anonymous when you torrent, and shield you from hackers when you use public wi-fi. They are the answer to almost any problem you could have when you go online in Croatia.
Make sure your chosen VPN has servers in every country where you want to access sites and services, as well as servers in Croatia for high-speed local access.
Beware of free VPNs, however. Many of them have unreliable networks and weak security, and quite a few actually harvest and sell your data. Here are our top VPN picks for Croatia, and some of the key features that separate them from other providers.
The Best VPNs for Croatia and Why We Love Them
NOTE: Unfortunately, top VPN providers do not offer customer support in Croatian. However, our top three do offer a wide variety of Euopean languages.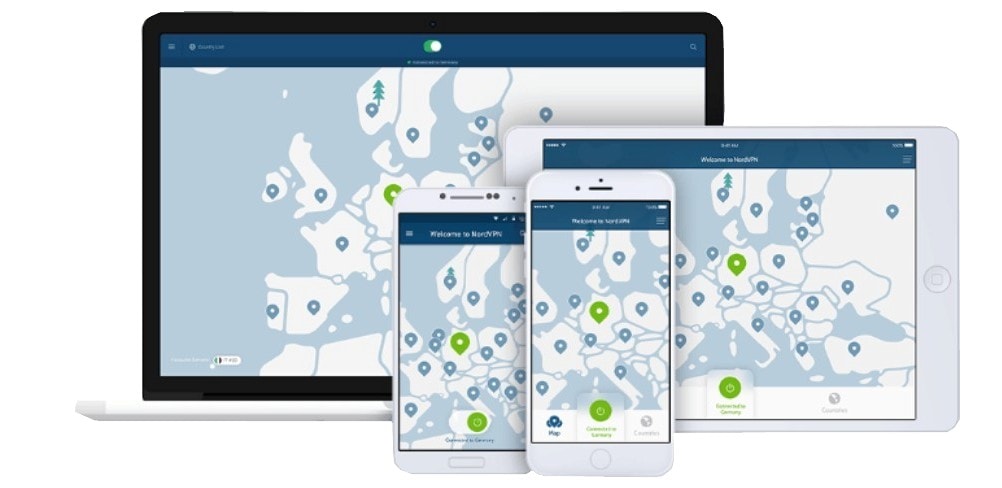 NordVPN offers extremely good value with its combination of market-leading security, worldwide server choice, and ease of use.
NordVPN has a strict no-logging policy, which is vital if you're going to be torrenting, and you can pay in Cryptocurrency. You can protect 6 devices simultaneously with one subscription.
With over 5,000 servers in over 60 countries, including 12 in Croatia, NordVPN can take you anywhere you want to go on the web. It uses 2048-bit SSL Encryption and supports double VPN and Tor VPN Connections.
NordVPN also has VPN gateways tuned for streaming media. We had no problem accessing the BBC, Netflix, Sky Sports, or Digi Sport (Romania). All in all, NordVPN is our highest-rated VPN for a reason.
There is a 30-day money-back guarantee for new users, if you don't love the service.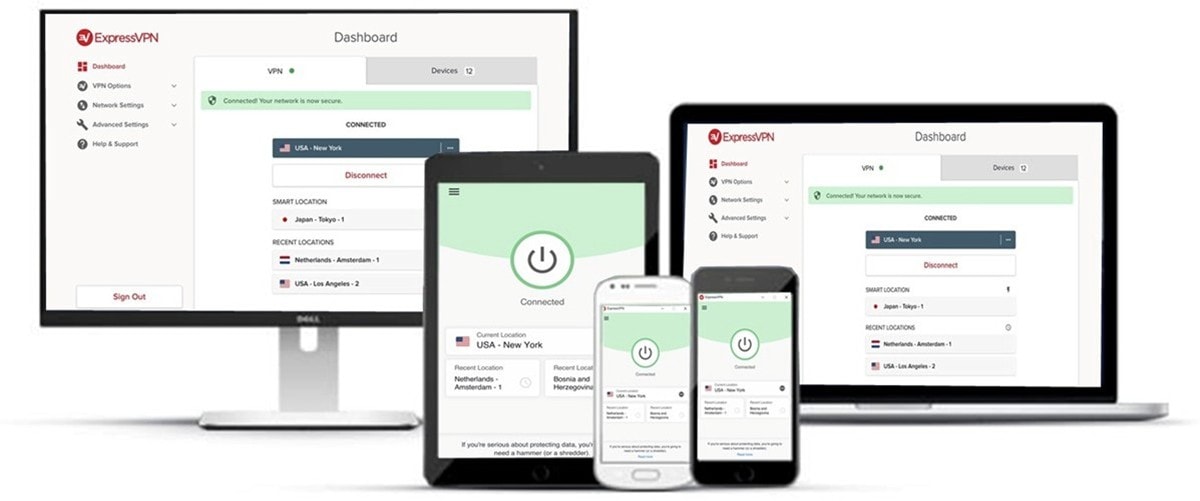 ExpressVPN is another market leader with apps for all major platforms, ultra-responsive customer service, topnotch security, and superfast connections ideal for streaming or torrenting.
This VPN uses military-grade encryption with a range of security protocols and doesn't keep any user logs. Both of these security measures are essential if you're going to be using public wi-fi networks, torrenting, or just want to protect your data from advertisers.
ExpressVPN offers 24/7 live chat support and a 30-day money back guarantee, with a free trial available for the mobile apps. Its fast servers are available in over 90 countries, and you can access popular streaming sites instantly from Croatia.
The network's Croatia-based servers support OpenVPN, L2TP/IPsec, IPsec, IKEv2, PPTP, and SSTP, giving you the power to balance speed, protection, and geoblock breaking to best fit your needs. Check out ExpressVPN's user reviews to find out why so many people love it.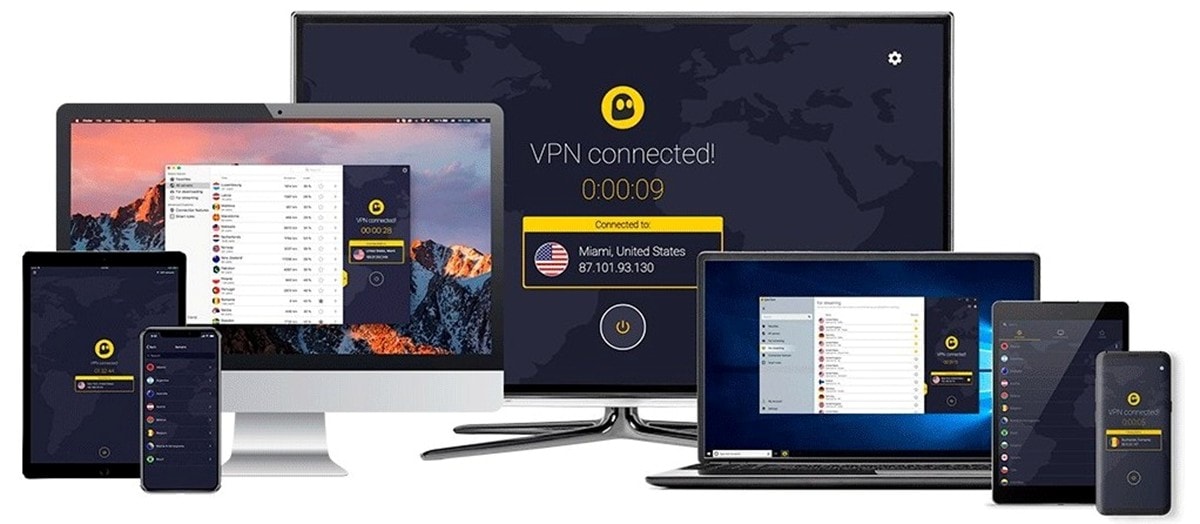 Both our experts and everyday users have made CyberGhost one of our best-rated VPNs, and it's easy to see why. Its recently expanded server network is now over 5,700 strong, and includes 10 Croatian servers.
CyberGhost doesn't keep user logs, offers responsive support 24/7 over live chat or email, and supports up to 7 simultaneous device uses with one subscription.
Mobile users get a 7-day free trial, and no matter what device you use, you can take advantage of a 30-day money-back guarantee if you're not happy with the service.
If you will be using public wi-fi or torrenting in Croatia, you can rest easy with 256-bit AES encryption, an automatic kill switch, DNS leak protection, and a range of security protocols protecting your data and masking your identity.
You'll also have no trouble getting past geo-restrictions to access BBC, Netflix, Sky Sports and other streaming sites.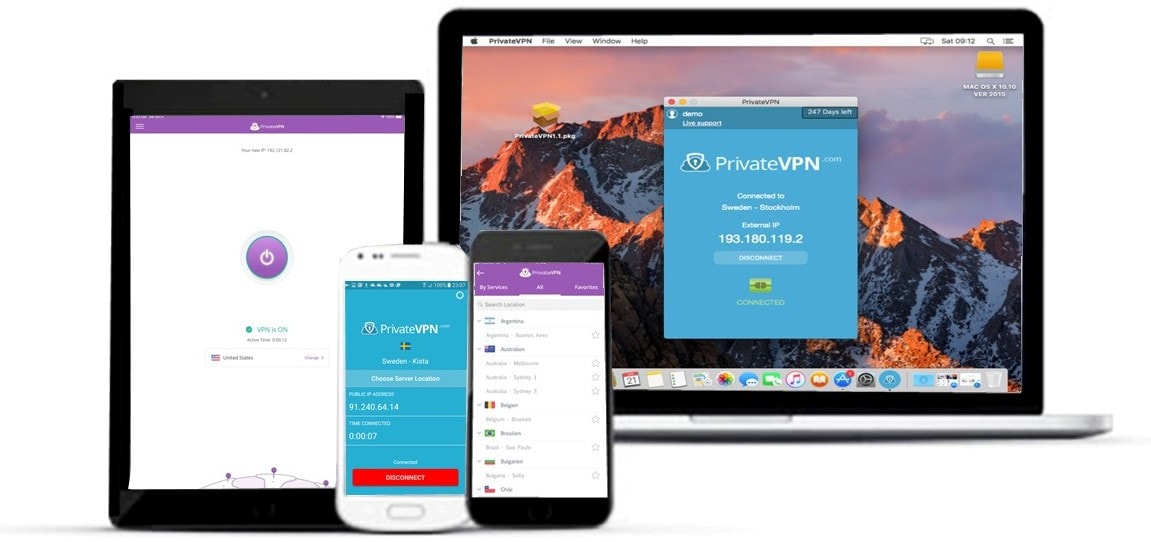 PrivateVPN offers robust 2048-bit encryption with AES-256 keys, fast speeds, a 7-day free trial, a 30-day money back guarantee, and a no-logging policy that we've verified.
The network of just over 100 servers in 57 countries is not the largest available, but it does include a server location in Croatia. PrivateVPN also offers virtual help from a remote staff member if you want an expert to guide you through installing the easy-to-use apps.
You can protect up to 6 devices simultaneously with one subscription. Customer service agents are well-informed and helpful, though they cannot be reached quite as quickly as with our top three providers.
See what others have to say about PrivateVPN by checking out our user reviews.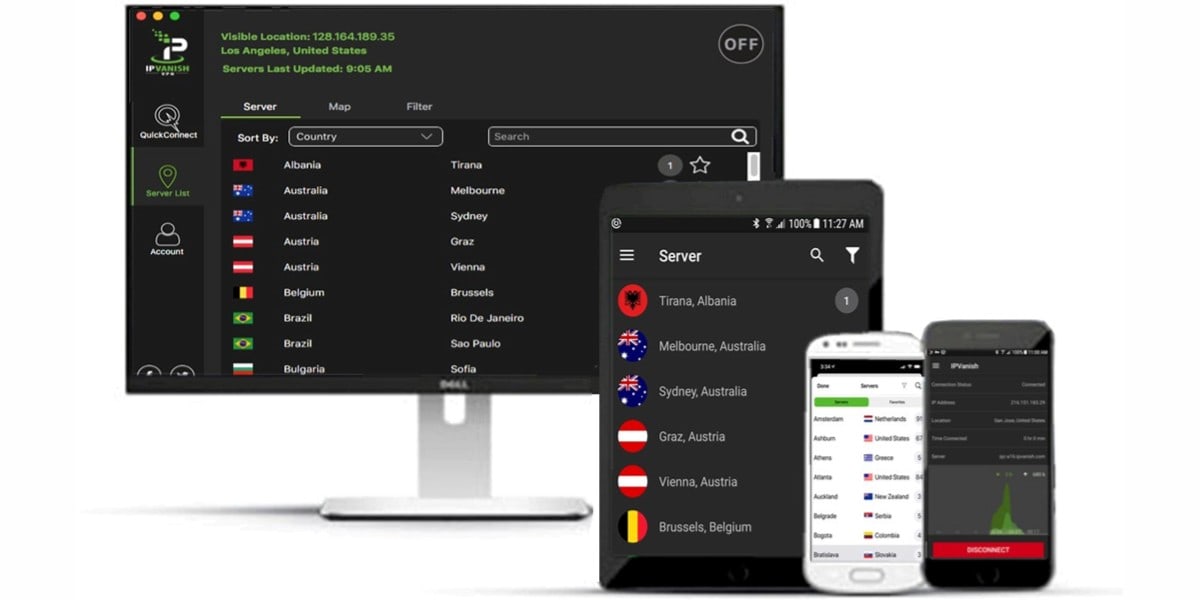 You can protect up to 10 devices with one IPVanish subscription, which is both generous and super useful if you have a family with a lot of gadgets. This VPN also offers agile, user-friendly, cross-platform apps that are clean and easy to use.
IPVanish VPN's server network spans 59 countries and is protected with 256-bit encryption and a range of protocols. It has 4 server locations in Croatia for fast, anonymous access to local sites and content.
IPVanish states that it does not store data logs, but it is based in the United States and provided information to federal authorities during a child pornography investigation. As a founding Five-Eyes country, the US is not an ideal base for your VPN if anonymity is your primary goal.
All in all, however, IPVanish is a solid VPN choice for Croatia. Use the 7-day money-back guarantee to try it out for free during a short visit to Croatia, or get an in-depth look at its strengths and weaknesses in our expert review.
Summary
The EU's newfound commitment to citizen privacy online brought Croatia one step closer to being a country where no one needs to think about VPNs. But with issues surrounding public wi-fi security, data harvesting, and content geoblocks still unresolved, many, many more steps remain.
To learn more about how different countries in Europe approach the GDPR, torrenting, geoblocks, and other internet matters, see our guide to digital security in the European Union.
The best VPNs aren't free, but when you consider all the privacy protection, security, and global content access that they give you, they are more than worth their very modest prices.
You May Also Like: