5 Best VPNs for PayPal – Most Secure & 100% Working in 2019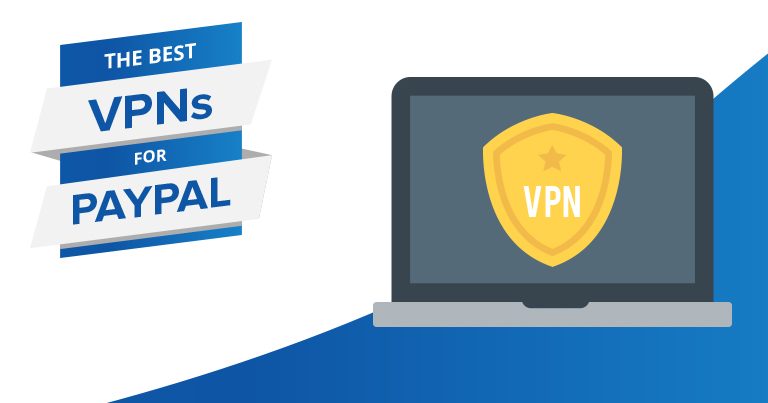 PayPal has become a security staple in the world of online financial transactions, but is it as secure as it seems? Whether you're buying gadgets on eBay, or, like me, your PayPal acts as a pseudo bank account from which you pay bills, your banking information could be at risk.
Although the PayPal Guarantee protects your online purchases, your money is still vulnerable to hackers and cyber theft. A good virtual private network, or VPN, will encrypt your personal data so that cybercriminals cannot access it.
With a VPN, you can unlock PayPal in regions where it isn't available. And, if you're vacationing overseas and you haven't set up a travel profile in advance, you can use a VPN to avoid PayPal blocking your account.
You can even save money when you shop online by hunting for bargains in other countries!
Choosing the best VPN provider is vital to your online security. A VPN with unlimited bandwidth and high speeds will ensure your internet connection is fast and reliable. You'll want to use a provider who operates servers in your home country and any countries you wish to use as virtual locations, and one that offers strong security features.
Below, we'll tell you everything you need to know to protect your PayPal transactions and save money when you shop online.
Quick Guide: The Best VPNs to Use with PayPal
What You Should Look for in a VPN for PayPal
When you make financial transactions online without the protection of a VPN, your personal details are vulnerable to hackers and malicious attacks. This can, for example, put your PayPal password right into the hands of a hacker looking to rob money from your account. A VPN will encrypt your data and make sensitive information, like your passwords, unreadable to cybercriminals.
A VPN can also mask your IP address and make it look as though you are accessing PayPal's website from another location. This makes it easy to use PayPal in countries where it isn't yet available, or where its service is restricted. You can also change your virtual location using a VPN to purchase products online at cheaper prices, or access online shopping sites in other countries. For example, if you're traveling overseas you might use a VPN to log in to your local supermarket's online store and order a bag of pet food to be delivered to your house to save you a shopping trip when you get home.
You'll want to find a VPN that protects your data with military grade 256-bit encryption. It's theorized that it would take 50 supercomputers approximately 3×1051 years to crack 256-bit encryption – so your average cybercriminal won't be able to decrypt your data any time soon! For added security, choose a VPN with a built-in kill switch that will immediately disconnect your internet if your VPN fails or becomes compromised. This will prevent data leaks by making sure that only encrypted data travels over your connection.
To ensure a high-speed connection, choose a VPN with a server close to your physical location. The further you are from the server, the slower your connection will be, so unless you're using a virtual location to bypass geoblocking it's usually fastest to use a server in your own country.
The Best VPNs for PayPal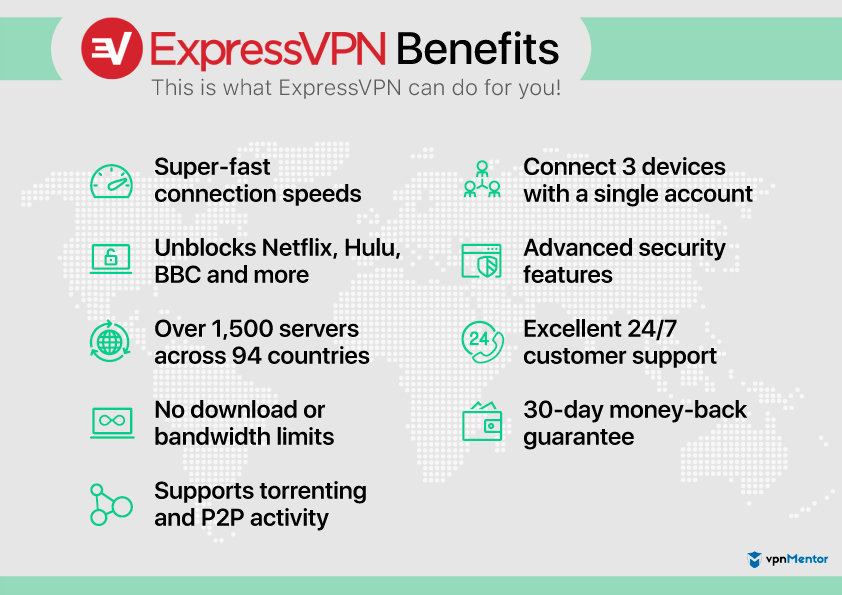 If you're looking for a VPN with military-grade encryption, unlimited bandwidth, and lightning-fast speeds, ExpressVPN is your perfect match. Its impressive network of over 2,000 servers across 94 countries makes it one of the best VPNs on the market.
Its security features include an automatic kill switch and a strict no-logs policy to keep your data private.
ExpressVPN has apps for every platform, including routers. And, best of all, it offers a 30-day money-back guarantee with all of its services, and a 7-day free trial for iOS apps. Don't just take our word for it, check out what real users have to say.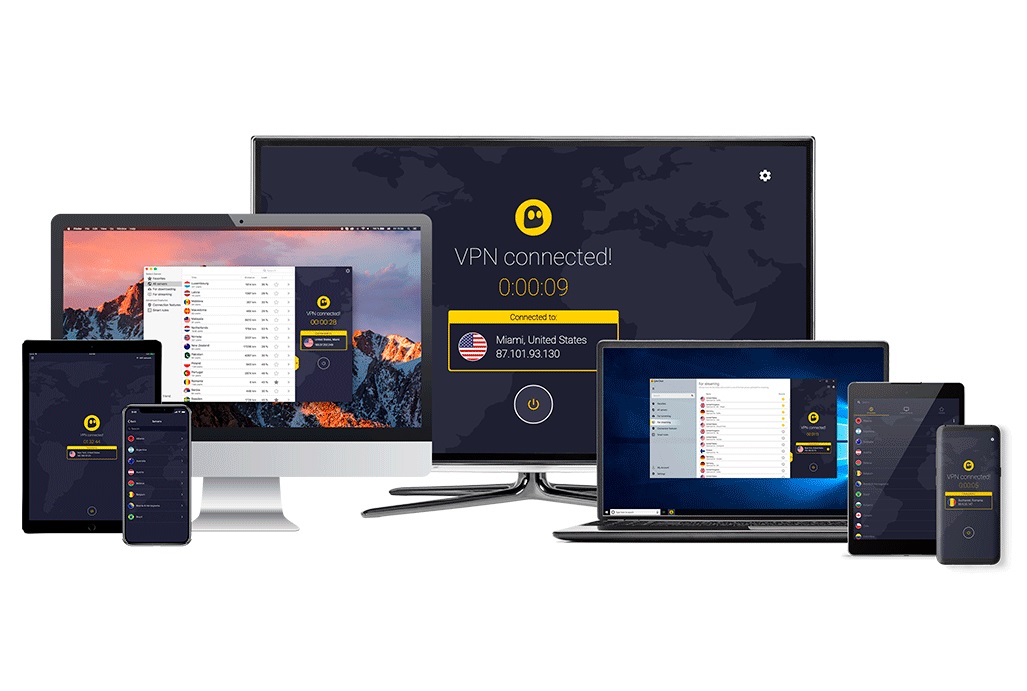 CyberGhost's top-of-the-line security features will keep your connection private and allow you to access your PayPal account from anywhere in the world. With unlimited bandwidth and insanely fast speeds, your online shopping experience will run flawlessly every time.
CyberGhost is compatible with Windows, Mac, iOS, Android, and routers. You can't go wrong with a 7-day free trial for mobile apps and a 45-day money-back guarantee so you can see why it gets such fantastic reviews from its users.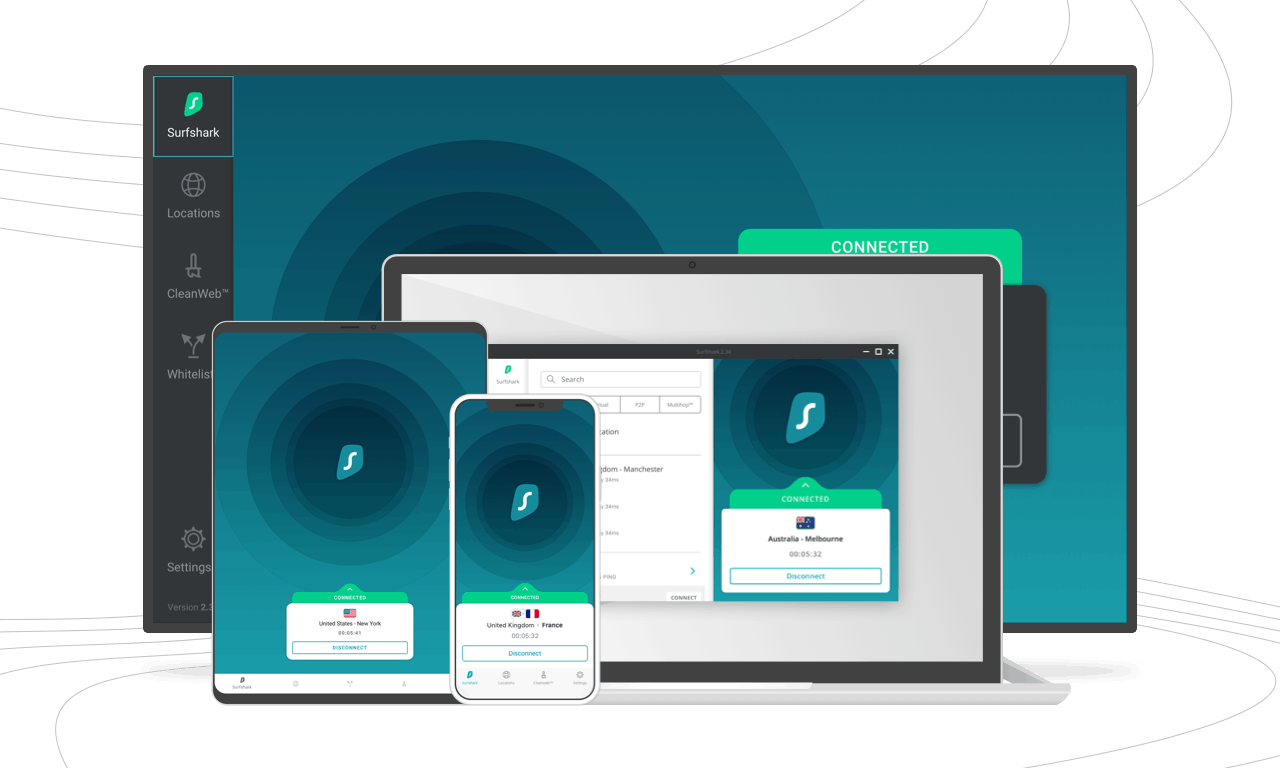 Surfshark offers unlimited bandwidth on a global network of high-speed servers. Its tough security measures will prevent hackers accessing your PayPal account. 
Surfshark protects your data with 256-bit encryption, a strict no-logs policy, and an automatic kill switch. You can use its private DNS servers and leak protection to prevent your browser and other apps accidentally leaking your location. This is especially useful if you're trying to access PayPal from a country where it isn't available. 
You can even use its MultiHop Mode to mask your digital footprint by routing your data through multiple countries at once. And in Camoflauge Mode, your ISP won't even know you're using a VPN. 
There are apps for all major platforms, and you can protect all of your devices with unlimited simultaneous connections. The apps include a built-in ad, tracker, and malware blocker that will also protect you against phishing attempts.
It's easy to see why Surfshark is a favorite among VPN users. You can try it for yourself risk-free with its 30-day money-back guarantee.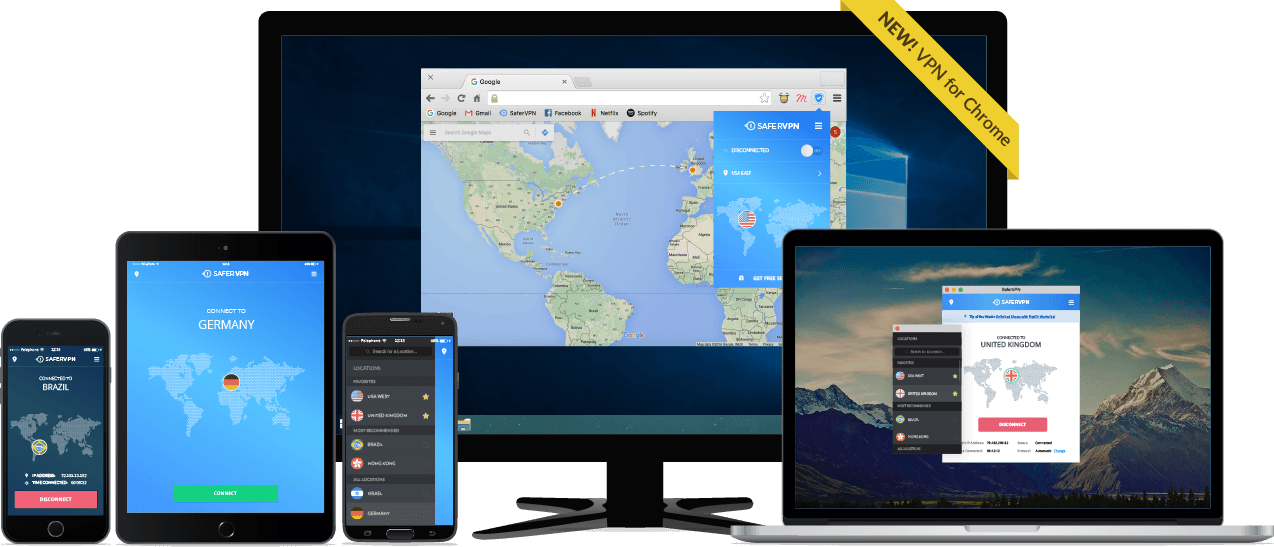 SaferVPN uses 256-bit encryption to keep your personal information hidden from cyber criminals. Its automatic WiFi protection means that it instantly connects your device to the VPN as soon as it detects a public WiFi signal, leaving no room for data leaks. You'll enjoy uninterrupted internet access with SaferVPN's unlimited bandwidth and high-speed connections.
Although it does collect some metadata from your device, like information on the amount of data that's transmitted, SaferVPN has a strict no-logs policy. It also features an automatic kill switch which stops data transmission if you become disconnected from the VPN. You can try SaferVPN for yourself with a 24-hour free trial and a 30-day money-back guarantee on all of its services. To find out more, read the great things users are saying about SaferVPN.

Private Internet Access is a favorite among VPN users, and it's easy to see why! It provides P2P network support, and allows you to connect up to five devices to your account simultaneously.
The app includes an easy to use software that blocks malware, trackers, and ads on any browser you use – perfect for keeping cyber criminals away from your PayPal details.
All new users are covered by its 7-day money-back guarantee so you can test out Private Internet Access' VPN services risk-free. With user-friendly apps for Windows, Mac, Android, iOS, Linux, Chrome, Firefox, and Opera, Private Internet Access is a real crowd-pleaser.
Summary
Don't leave your personal data exposed when a VPN can safeguard you from hackers and cyber theft. From paying bills to ordering pet food, your online transactions will be secure and encrypted using our top-picks.
If you're looking for more information on VPNs that prioritize your security, be sure to check out this informative guide.
For now, you can sit back, relax, and enjoy some online retail therapy!