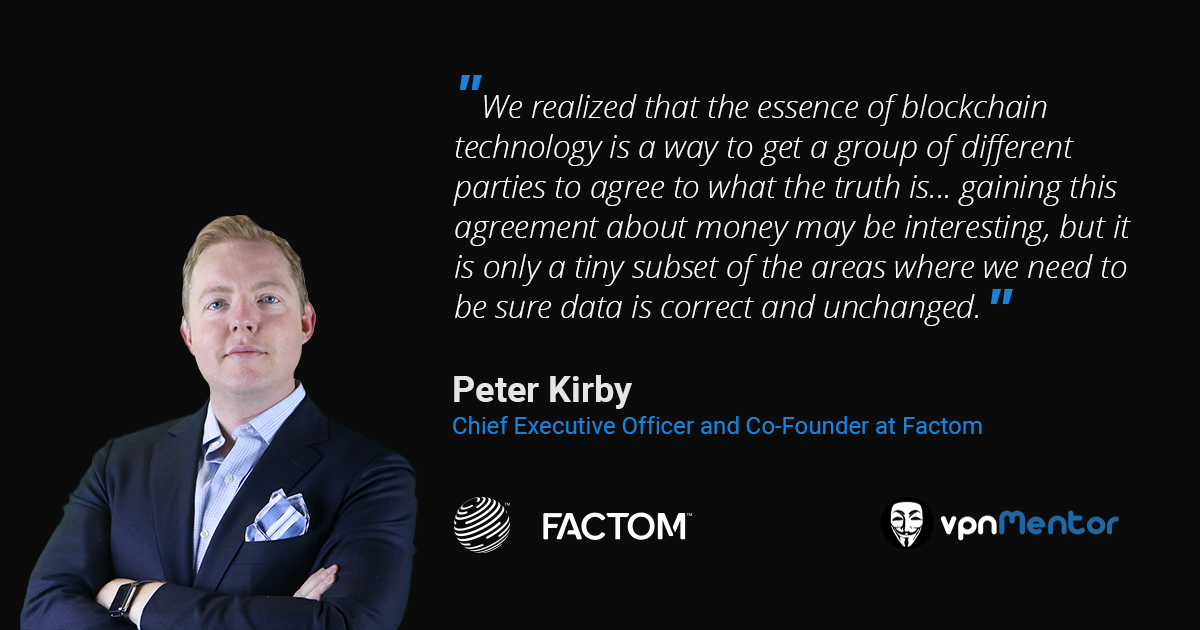 Factom – Using Blockchain to Help the Mortgage Industry
While many people have heard of Bitcoins or cryptocurrency, far fewer people are familiar with the underlying technology called "blockchain." However, blockchain and systems based on them are starting to get more and more attention – and not just for digital currencies.
Peter Kirby, the Chief Executive Officer and Co-Founder of Factom, explains to us what are the benefits of blockchains and how they can be used in many scenarios others than digital currencies. He will also explain some of the specifics of the approach to blockchain that Factom is pursuing and offering to others.
Your background and experience is a little unusual for a CEO and co-founder of a technology company – you spent many years outside the technology world.
Before starting Factom, I was involved in a bunch of other startups – this is actually my 6th company. At my last company, CoinTerra, we built Bitcoin network hardware. I had to jump in and learn all about cryptocurrency and hardware. In general, I like to explore areas where different things or technologies happen to intersect.
I spent 10 years in the real estate industry, but after the real estate crash in the late 2000's I needed to figure out what to do next. I decided to go back to school and get an MBA, before moving on to my next venture.
With such a diverse background and set of experiences, how/why did you start Factom?
Factom started after I was sitting around with a bunch of friends and discussing what are these cryptology and blockchain technologies actually good for. We realized that the essence of blockchain technology is a way to get a group of different parties to agree to what the truth is. Furthermore, we decided that gaining this agreement about money may be interesting, but it is only a tiny subset of the areas where we need to be sure data is correct and unchanged.
The name Factom comes from the Latin Factum for "Anything stated and made certain."
Your products are based on blockchain technology, so before we discuss your platform and products, please give us a general overview of what exactly is blockchain technology.
A blockchain is really just a distributed database. In the case of cryptocurrencies like Bitcoin, it is just a big ledger of where the coins are located (i.e. whom they belong to). However, it has three essential characteristics that make it so unique and valuable:
Immutability/Permanence – The blocks of data are chained together, making it difficult to modify previous blocks. As time goes on, it becomes increasingly difficult to change earlier data blocks, increasingly the permanence of the data.
Transparency – Every transaction takes place in public and the network essentially audits itself on a regular basis. This creates a consensus regarding the "truth" of the stored data.
Ownerless – No particular individual or organization owns the blockchain network. Similar to a public utility, "everyone" owns it. The software system itself pays for the hardware. For example, the Bitcoin protocol has hardwired into the protocol the creation of new Bitcoins every 10 minutes, which covers the cost of the hardware.
To some degree, you are really heading out into uncharted waters – no?
Not really. We are building on the experience and knowledge gained from Bitcoin and, more recently, Ethereum. At this point in time, the blockchain infrastructure, with the three characteristics I outlined previously, is definitely recognized as cool and valuable - but it is still a challenge to convince customers that it is really worth paying for.
OK – So now, you can tell me about your products.
We decided to pursue a market where accurate record keeping was vital, but very messy and difficult. This is where my previous experience came in. What is the messiest record keeping problem in the world? Mortgage banking! Keeping track of all of the required documents is every difficult, but it is essential to the process and to the industry. It is worth a lot of money and customers in this industry will pay for it.
Our technology and products are layered as follows:
The Factom blockchain is an open source software project. It is built to secure data and systems. Once information has entered into the Factom blockchain, it cannot be removed.
Factom Acolyte is a simple way to use Factom as the oracle for a smart contract. Smart contacts depend on safe and transparent data inputs and Factom lets you time stamp data permanently.
Factom Harmony is an application built on top of the Factom blockchain that addresses many of the business problems facing the mortgage industry today. Using the transparency and permanence of the Factom blockchain technology substantially reduces compliance, litigation, and documentation expenses.
The "currency" of the Factom blockchain is the factoid, which is used to cover the cost of the hardware, similar to Bitcoin. The factoid is also a digital token that represents the ability to write data into the system. Some people are using factoids in order to pay for publishing data into our blockchain and others are just holding on to them and speculating that their value will increase in the future.
How do you define your market? Who is your specific target audience within that market?
We made the strategic decision to first focus on the mortgage industry, because it seems to be such a perfect fit for our technology, which addresses many of their most pressing needs.
Having said that, I can tell you that other potential customers are coming to us saying that they have the same problems of evidence and disclosure. This includes companies in the insurance and financial services industries.  Even Homeland Security has spoken with us, since they also face similar problems, such as the data collected from cameras at border crossings.
However, the U.S. mortgage industry is a $1.5 Trillion / year market, so we are going to continue focusing on that for now.  In the future, we will consider addressing other specific markets.
Whom do you see as your main competitors?
There are several relatively well-known competing blockchains, but they focus on different areas. For example, Ethereum focusses on "smart contracts," whereas we focus on data endurance. Another example would be Ripple, which focusses on financial transactions and is being adopted by banking institutions.
How do you see your tools as different and/or better than theirs?
We are unique in that we built a blockchain platform and then followed up on that by building an application on top of it that people really need and are willing to pay for.
Factom is an open source project and your web site does not have any pricing information for your products. What exactly is your business model?
Yes, the Factom core technology is open source software that is freely available on GitHub. I know that this software is used by many people, such as a group in China that is using it for contracts and notarization. The Factom blockchain already has over 100 Million data entries written in it.
Our revenues will mainly come from the applications we develop, such as our product for the mortgage industry, Factom Harmony. We are also about to offer API access for the development platform that we built on top of the core technology. This platform is more complete and simpler to use than the core project. We will also host it, so that we can guarantee reliability and uptime.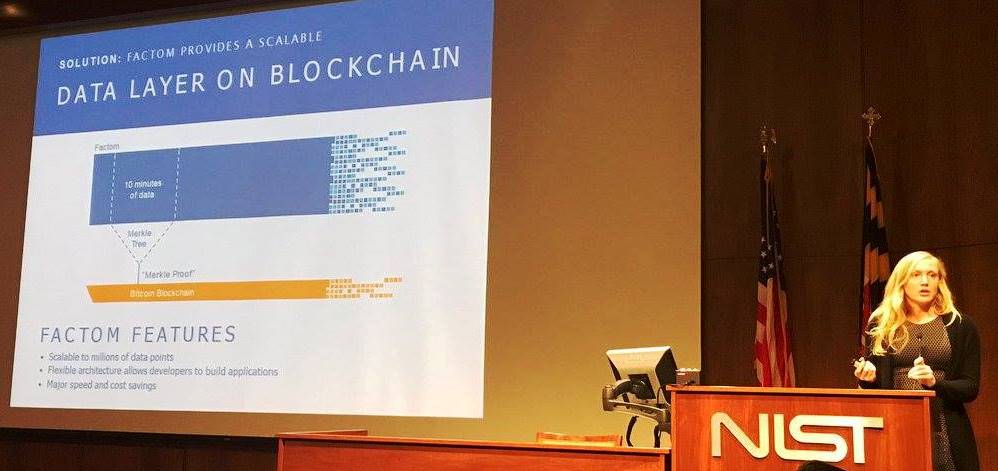 What are your top three tips for companies wanting to utilize blockchain technology?
Simplify, simplify, simplify. Narrow the scope of the project to something simple that quickly creates obvious value.
Look for opportunities where the first person on the network gets tangible value - do not expect network effects out of the gate.
Do not build your own blockchain. Build on one of the existing networks like Ethereum or Factom.
How do you see blockchain technology evolving in the next few years?
In 10 years, a billion people will be using blockchains. Most of them will not know it. The technology will fade into the background and be fundamental to the way our world works.
What are your future plans for Factom?
Build a healthy, robust business with great products that our customers love!
How many employees do you have today? Where are they located?
We now have 37 employees. Most are in Austin, Texas. We have amazing Dev teams in Krakow/Warsaw, Poland and Buenos Aires, Argentina.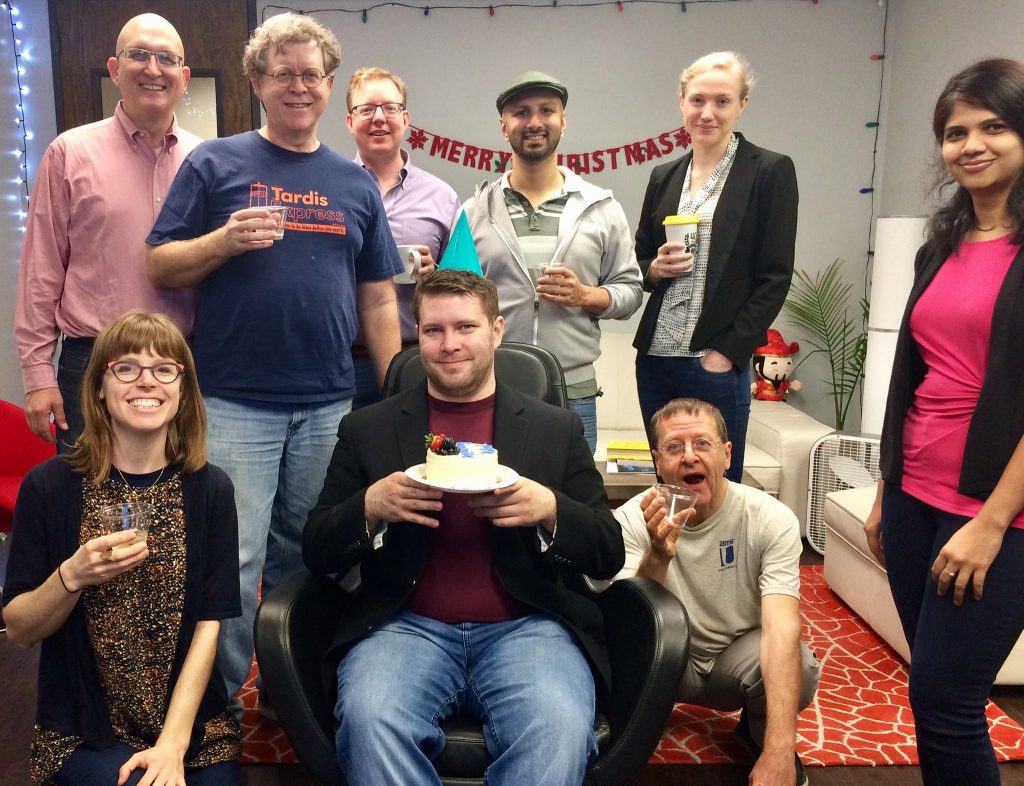 How many hours a day do you normally work?  What do you like to do when you are not working?
Ha-ha. I am pretty good about getting a good night sleep and making dinner for my lovely wife in the evenings. When I am not a busy CEO, I like to cook and do yoga.