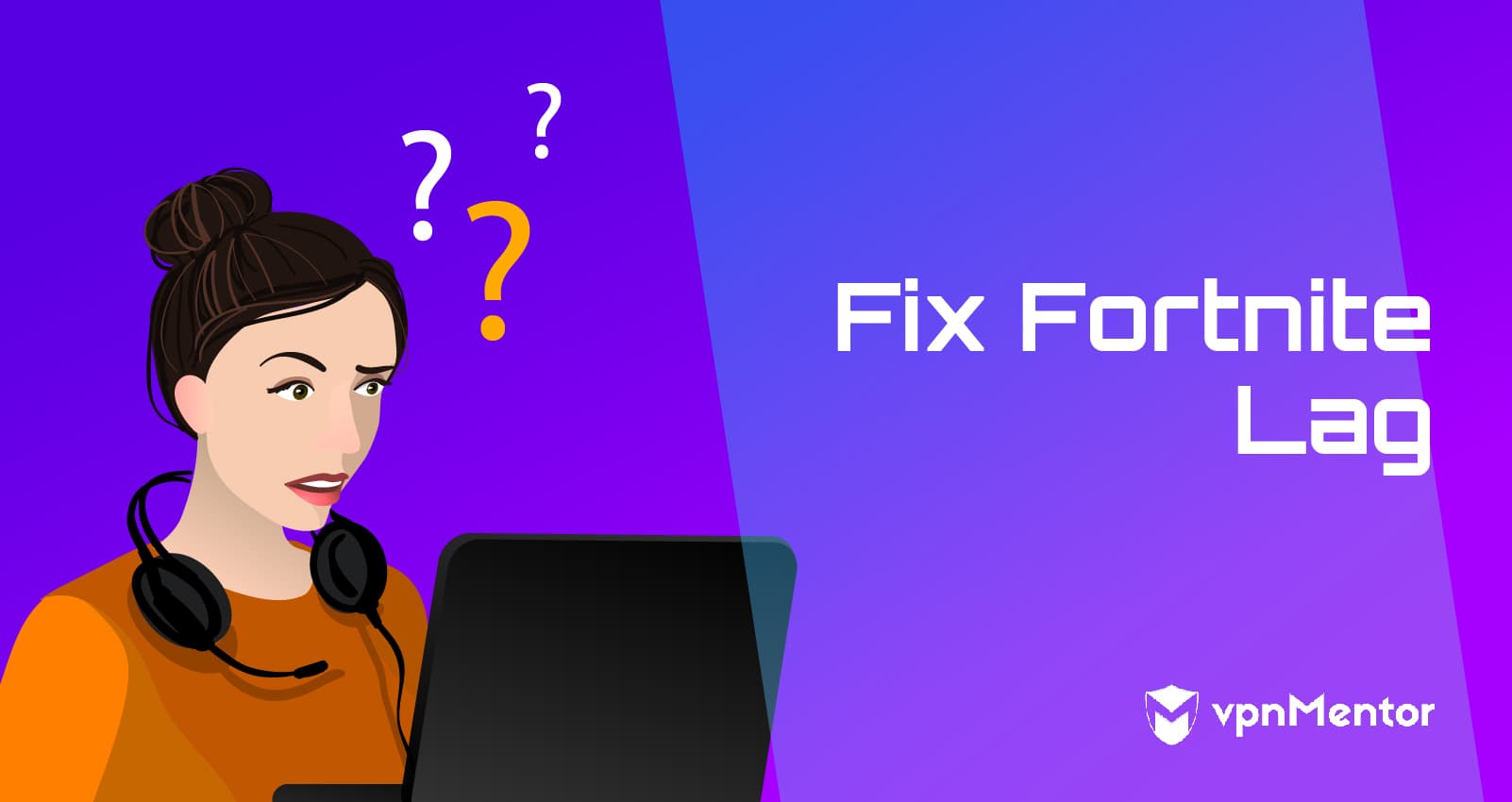 How to Fix Fortnite Lag | Fast, Easy Hack for Gamers in 2023
Your squad in Fortnite Battle Royale is under heavy fire. Your Dark Voyager skin is in bad health. The map is shrinking, but you spot a Med Kit. You're just about to grab it when the worst happens.
A lag kills your game.
Before you tear your hair out, there is a solution to keep this from happening: Use a VPN to help you bypass congestion and connect to fast servers around the world—and get back into a squad and on the way to the Battle Pass.
Quick Guide:
How to Fix Fortnite Lag
Choose a VPN. We recommend ExpressVPN for gaming.
Install the VPN and connect to a server near you.
That's it! Your ping should be better. Happy looting!
How a VPN Can Help You Fix Fortnite Lag
Let's start with the fact that Fortnite is super popular. This makes it all the more fun to get in on, but it also means that the thousands of users can overcrowd the servers.
Server congestion can cause you to have high latency, or ping. This can kill your game, because when latency is high, it means it takes a long time for data to get from your computer to the game server, and back. It causes lag or delays, and can even cause the game to freeze.
So the question is, how do you get your latency down and fix that lag? Using a top-quality VPN is a good place to start.
Once you're connected to a VPN with a large, global server network, you can break free of the congested servers and get connected to alternate servers that give you much lower ping. A VPN finds you the fastest server for Fortnite around the world.
Another way a VPN helps you is by hiding your online activities—including gaming—from your internet service provider (ISP). Why is this important? ISPs often throttle, or slow down, your speeds when they see you're using a lot of bandwidth on something like gaming. When you have a VPN, your ISP can't spy on what you're doing.
The Best VPN for Fixing Lag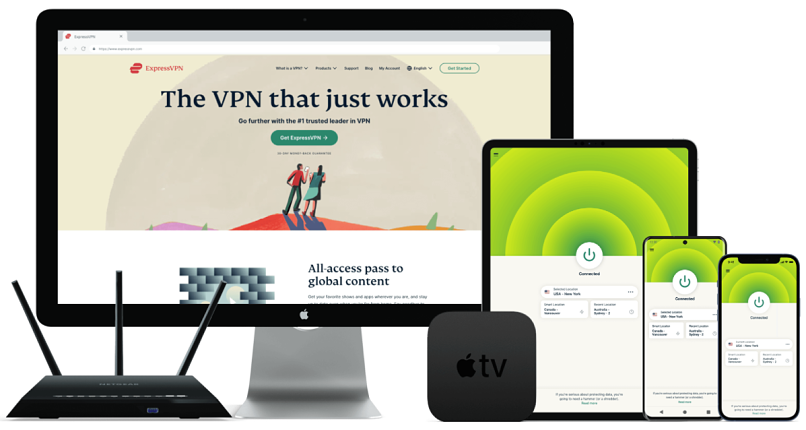 Editor's Choice
Editor's Choice

Tested February 2023
Try Risk-Free for 30 Days
Available on:
Chrome
Router
Smart TV
More
www.ExpressVPN.com
When it comes to making sure your Fortnite game goes on without a hitch, our first choice is ExpressVPN. Not only does it get top results in our battery of tests, but it gives gamers like you the competitive advantage.
First of all, ExpressVPN has 3,000 servers in 94 countries. That kind of worldwide network is what it takes to bypass bottlenecks and keep your game going.
Speed is essential to the Battle Royale formula, and ExpressVPN ranks high on our list for lightning-fast speeds. Plus, this VPN updates its speed connections regularly, so your Fortnite journey never lags, no matter where you live. Gamers that use ExpressVPN agree!
This VPN is strong on security, especially hiding your activity from your ISP. ExpressVPN is your guardian in the Fortnite world with features like military-grade, 256-bit encryption and built-in anti-DDoS protection. Beyond that, every one of ExpressVPN's servers is protected against privacy thieves.
Here's what else ExpressVPN can do to power up your gaming experience:
The huge server selection in 94 countries means you can download games that may not be available yet in your region.
No matter where you're traveling, ExpressVPN connects you to gaming servers anywhere in the world.
By encrypting your data traffic (even from your ISP), ExpressVPN ensures you won't experience buffering and bandwidth throttling.
You can try out ExpressVPN risk-free with a 30-day, money-back guarantee and even better—save money on your subscription with our coupon code.
ExpressVPN can unblock:
Netflix, HBO, Hulu, Showtime, BBC iPlayer, Amazon Prime Video, and Sling TV.
Supports torrenting:
ExpressVPN works on these devices:
Windows, macOS, Android, iOS, Android TV, Linux, Chrome, and Firefox. It's also compatible with routers.
Other Ways to Fix Lag
While a good VPN is the go-to choice to fix lagging, here are some other fixes we suggest you try, whether or not you have a VPN:
Connect an ethernet cable instead of using wi-fi on your router. A wired internet connection has better stability, and it typically runs better than a wi-fi connection.
Go to your game settings and lower possible lagging culprits like resolution, virtual sync, and shadow quality.
Disconnect any other devices using your internet connection.
Unplug your modem and router for at least 30 minutes to reboot your network hardware.
Close background processes (Mac or Windows) like antivirus upgrades and torrent clients.
Summary and Further Reading
Fortnite is constantly evolving with new battle passes, skins, and weapons. A high-performance VPN keeps you on the battleground for every update without lag disrupting your game. ExpressVPN protects your team with blazing-fast speeds, thousands of servers, and military-grade security.
Want to check out more VPN recommendations? Read our post on the 5 Best VPNs for Gaming 2023–Which is the Fastest?
Do you use torrents for gaming? Check out our guide to The Best VPNs for Torrents–2023.
Privacy Alert!
Your data is exposed to the websites you visit!
The information above can be used to track you, target you for ads, and monitor what you do online.
VPNs can help you hide this information from websites so that you are protected at all times. We recommend ExpressVPN — the #1 VPN out of over 350 providers we've tested. It has military-grade encryption and privacy features that will ensure your digital security, plus — it's currently offering 49% off.