Homeland Is on Netflix! Here's How You Can Watch It in 2020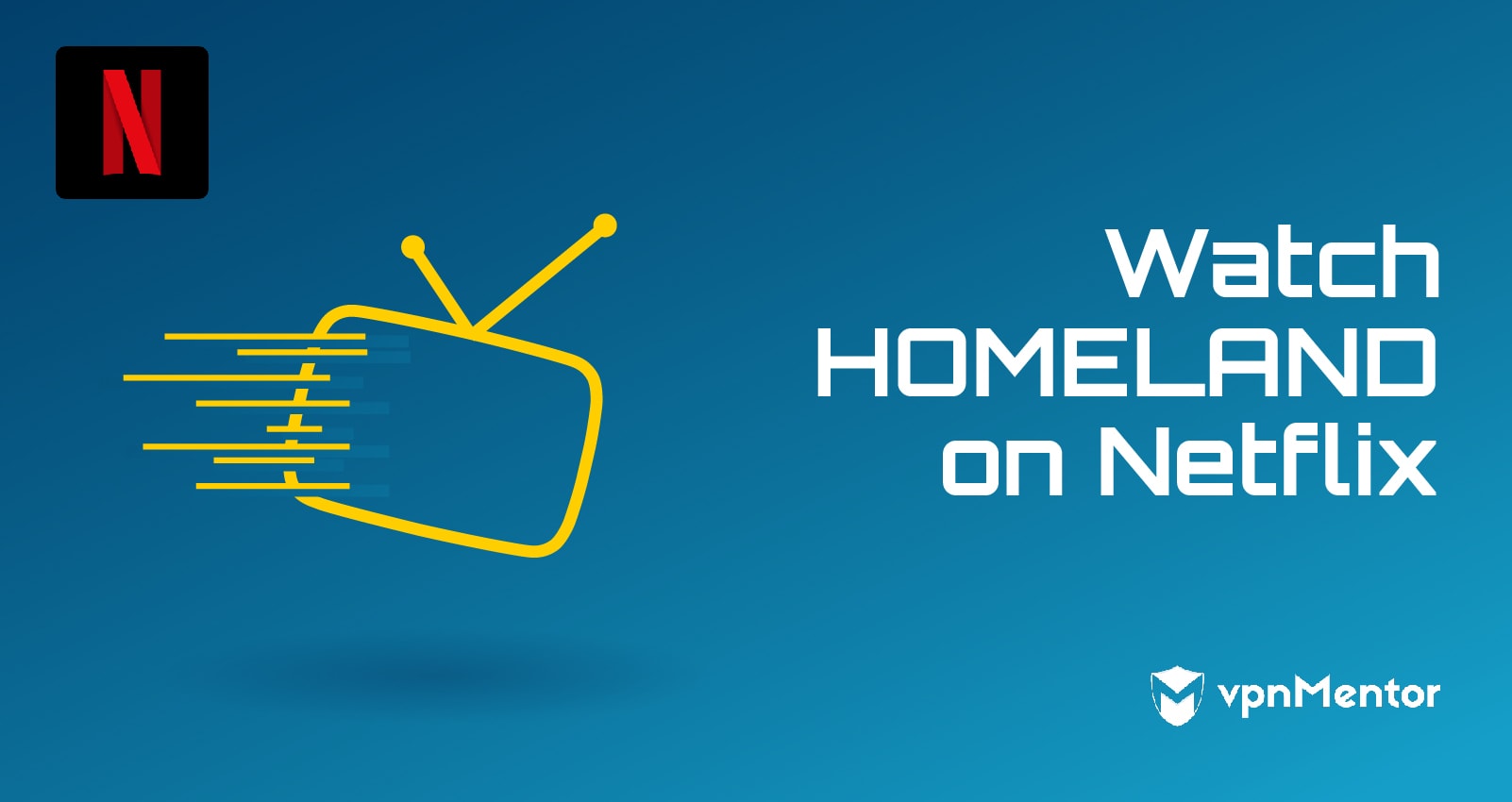 If you've heard that Homeland is on Netflix but you can't seem to access it, don't worry. You're not just being Carrie levels of paranoid. Homeland is available on Netflix but only in Canada and the UK.
Netflix libraries vary from country to country. Netflix geoblocks its libraries to prevent them from being watched by people in other regions.
If you live outside Canada or the UK, you won't be able to watch Homeland on Netflix.
Thankfully you don't need to be in the CIA to hack your way in. All you need is a premium VPN.
VPNs are capable of bypassing Netflix geoblocks by geo-spoofing your location. Pick the right service and you'll be able to watch Homeland from anywhere in the world.
Quick Guide: How to Watch Homeland on Netflix
Choose a VPN that can unblock Netflix. It will also need to have servers in Canada or the UK. NordVPN can do all of this and more.
Download and install your VPN app.
Connect to a server in Canada or the UK.
Log in or sign up to Netflix and enjoy!
Why You Need a VPN to Watch Homeland
Netflix libraries vary depending on your region because they have to abide by international copyright laws.
If the streaming site has not purchased a streaming license to show content in a certain region, they have to block the content from viewers in that region.
The only way to get around this is to trick Netflix into thinking you're in a different country. If the site thinks you are viewing from one region, you will get full access to that region's library when you log in to your account.
This is is where VPNs come in. VPNs are able to make you appear as though you are connecting to Netflix from a different country. This is called geo-spoofing.
When you connect to a VPN, it reroutes all of your traffic through an intermediary server in a different location. Since the VPN server acts as a middleman between you and Netflix, it masks your IP address with its own.
The streaming site will only see the IP address of the server when you log in. It will think you are in that location and connect you to the relevant library for that region.
If you choose a VPN with servers all over the world, you can unblock every single Netflix library from anywhere.
In this case, you'll need a VPN with servers in Canada or the UK. Those are the countries that have Homeland in their regional libraries.
You'll also need a pretty powerful VPN. Netflix is adept at detecting and blocking VPNs to prevent viewers streaming from different countries.
Only premium VPNs are capable of bypassing anti-VPN software and unblocking Netflix so make sure the VPN you choose works before you make any purchases.
That's Not All a VPN Can Do
Of course, premium VPNs do a lot more than unblock Netflix.
A good VPN encrypts your data and ensures that none of your online behavior can be detected or tracked.
Keeping your traffic private in this way will prevent you from being spied on by anyone from hackers and advertising companies to government agencies — including the CIA!
It can also be useful to hide your streaming habits from your internet service provider. Some ISPs throttle bandwidth if they detect high-data usage from activities like streaming.
Using a VPN stops your ISP from being able to see what you're doing online. Since they can't see that you're streaming, they won't throttle your bandwidth and you won't have to suffer slow speeds.
A VPN provides a truly safe way to surf the internet in complete privacy.
3 Best VPNs for Watching Homeland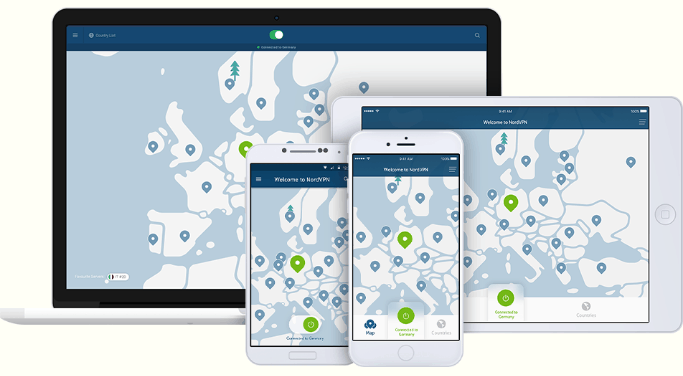 Not only is NordVPN our best VPN for streaming Netflix, it's also rated by our users as the best VPN overall.
NordVPN is especially suited to streaming. It has streaming-optimized servers and SmartPlay technology that automatically connects you to the best server for Netflix.
NordVPN also boasts impressive speeds, along with over 5,700 global servers (including 800+ in the UK and 450+ in Canada), so you won't face any lag when streaming Homeland.
NordVPN keeps your private data private. Security features include military-grade encryption, DNS leak protection, a strict no logs policy, and not one but two different kill switches. CyberSec software also helps you block ads and malware.
Get NordVPN on up to 6 devices now with a 30-day money-back guarantee.
NordVPN can unblock:
Netflix, HBO, Hulu, Showtime, BBC iPlayer, Amazon Prime Video, and Sling TV.
Supports torrenting:
Yes, P2P specialty servers available.
NordVPN works on these devices:
Windows, macOS, Android, iOS, Android TV, Linux, Chrome, and Firefox. It's also compatible with routers.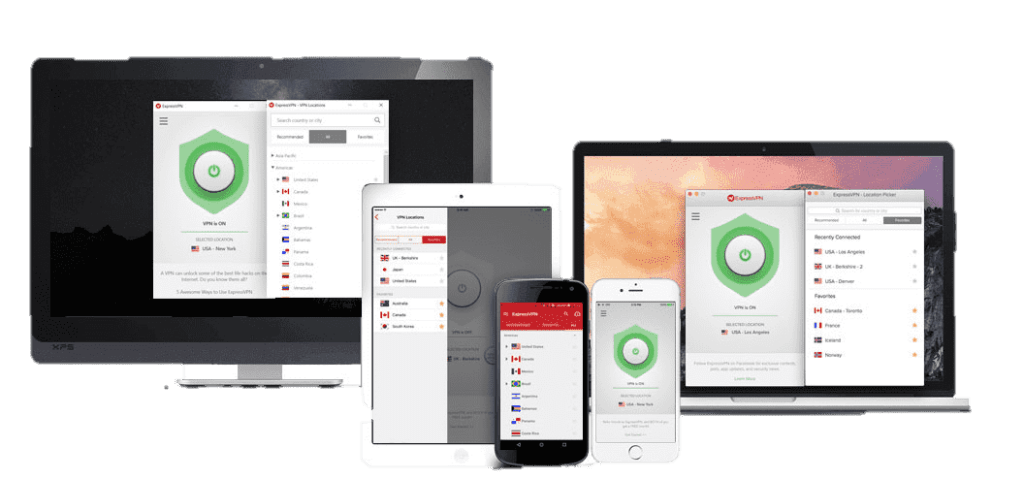 Looking for the fastest VPN money can buy? Allow us to introduce ExpressVPN. It may cost a little more than other services, but this VPN will give you the speeds you need to stream Homeland instantaneously.
ExpressVPN is capable of unblocking Netflix and offers a reliable connection that guarantees you smooth and stable streaming.
It's also got top-quality security. AES 256-bit encryption, a kill switch, split tunneling, a no logs policy and both DNS and IPv6 leak protection will keep you safe.
ExpressVPN allows up to 5 different simultaneous connections. See what real users have to say about the service or test out those speeds at home with a 30-day money-back guarantee.
ExpressVPN can unblock:
Netflix, Hulu, HBO, Amazon Prime Video, Showtime, Sling TV, DAZN, and BBC iPlayer.
Supports torrenting:
Yes, all servers support P2P activity.
ExpressVPN works on these devices:
Windows, macOS, Android, iOS, Android TV, Linux, Chrome, and Firefox. It also offers an app for use with certain routers.
Stream Homeland with ExpressVPN!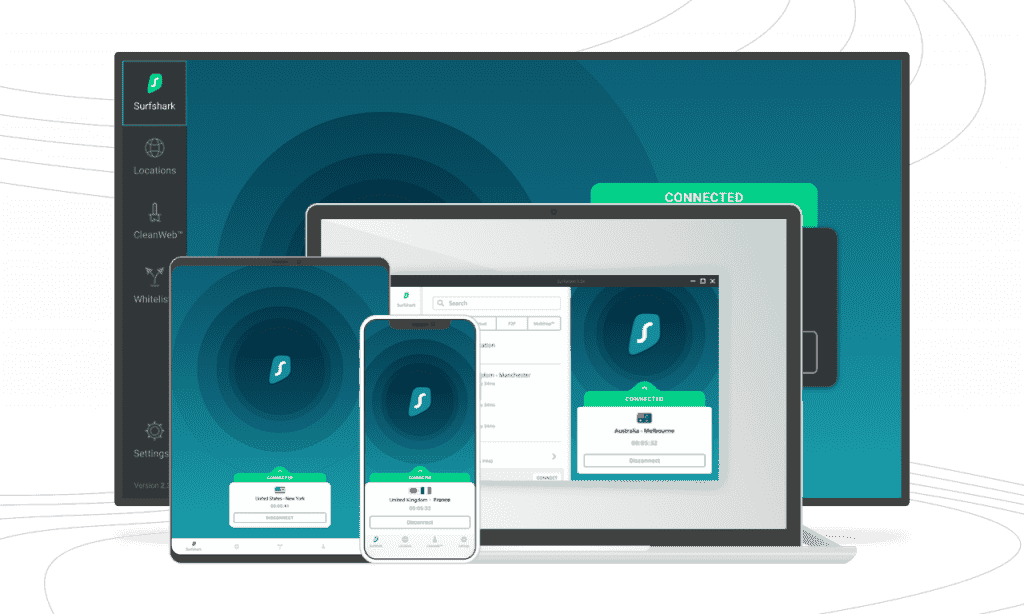 If you don't want to pay for super speeds but still want a VPN that is able to unblock Netflix, Surfshark is a well-reviewed option.
Surfshark is a user and budget-friendly VPN that is still fast and great at unblocking. Reliable connections mean you won't have to endure any annoying pauses or buffering while you watch Homeland.
Safety features include private DNS on every server, an automatic kill switch on all apps, DNS leak protection, and a no logs policy.
Surfshark also includes plenty of useful features like Camouflage Mode to hide your activity from your ISP, and CleanWeb ad, tracking, and malware-blocking software.
Best of all, you can protect your whole household or stream Homeland on whichever device you like with unlimited connections under one profile.
Claim your Surfshark free trial now.
Surfshark can unblock:
Netflix, Hulu, CBS, ESPN, Amazon Prime Video, and others.
Supports torrenting:
Yes, all servers support P2P activity.
Surfshark works on these devices:
Windows, macOS, Android, iOS, FireTV, Linux, Chrome, and Firefox.
Stream Homeland with Surfshark!
Summary and Further Reading
Carrie wouldn't let a little thing like geoblocking stop her from getting what she wanted. And neither should you, as long as you choose the right VPN.
NordVPN is our top recommendation but you can find plenty of others in our rundown of the best VPNs for Netflix.
If you're tempted to try to find a no-cost option, read our guide to free VPNs for Netflix too.
Or you can save money another way, with our best VPN deals and coupon codes.