How to Get a Bangladesh IP Address Anywhere in 2020 [+VIDEO]
Updated on 8th May 2020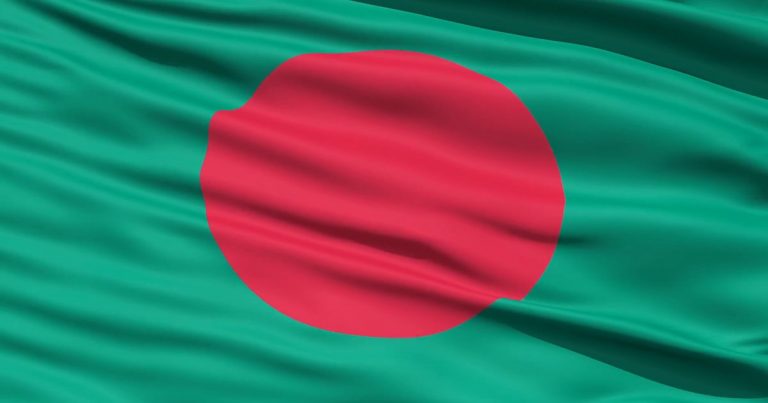 If you have trouble watching Banglaflix outside Bangladesh, you're coming up against against a geoblock.
Streaming sites, search engines, news services, and social media platforms decide what to show you based on your location. If you don't have an IP address in Bangladesh, you can't reach the content you need.
These geographical restrictions on websites aren't just annoying. They can prevent you from paying your bills or taking care of your family. For example, some Bangladesh banks won't let you use your accounts from a foreign IP.
We'll show you how to get a Bangladeshi IP address the safe, easy way with a VPN. Since reliable VPNs with servers in Bangladesh are hard to find, we'll also explain how to choose one you can trust.
Quick Guide – How to Get a Bangladesh IP Address with a VPN
Choose a VPN with Bangladesh servers. ExpressVPN is the fastest, most reliable option.
Install the VPN and connect to a server in Bangladesh.
Check your new IP address using our special tool.
Get a Bangladesh IP Address NOW!
Table of Contents
How a VPN Can Get You a Bangladesh IP Address
A quality VPN separates your online activity from regular internet traffic by giving you access to a global network of secure servers. Once you choose the server location you want, all your traffic is redirected through that server before going to websites.
When you use the VPN, geo-restricted Bangladeshi websites only see the IP address of the server you select. If you connect to a VPN server in Bangladesh, every website will think you're in Bangladesh, too. Only your VPN provider knows where you really are.
Since your traffic has a Bangladeshi IP, the geoblocks meant to restrict web content to users in Bangladesh will disappear. You'll have no problem using any website, streaming platform, or financial service based in the country.
A VPN Also Keeps You Safe & Lets You Stream Almost Anything
The best VPNs offer you IP addresses in many different countries. In addition to watching all your favorite shows and movies in Bangladesh, you can unblock Hotstar, US Netflix, and Sky Go from anywhere in the world.
Keep in mind, however, that popular streaming platforms screen for VPNs. They'll block you if they can tell your IP address is phony. That's why free VPNs can't give you access to the best streaming content. Premium VPNs use advanced technology to trick VPN blockers.
With your Bangladesh IP address, you can follow local news stories and social media posts. It's a great way to learn about Bengali culture if you're planning a trip to the region. You can also gain an advantage over business competitors by researching local markets like an insider.
If you share files, conduct business, or use bank accounts online, data security is crucial. A premium VPN's military-grade encryption and tracking prevention protect you from data thieves and device hijackers, even if you use public wi-fi.
Free proxy services also switch your IP address, but they don't secure your data and devices. Many free proxies use weak encryption and peer-to-peer networks that give other users access to your connection, making you vulnerable to DoS attacks.
Our experts tested hundreds of VPNs to find the ones that protect your privacy while giving you unlimited access to content in Bangladesh and around the world. Here are the five key features a VPN must have to give you a secure IP in Bangladesh.
What to Look For in a VPN
Servers in Bangladesh: A VPN can only give you a real Bangladeshi IP if the provider operates at least one server in the country.
Kill Switch: A kill switch prevents exposure of your true location by automatically stopping all data transmission if your VPN connection is disrupted. This feature is critical in Bangladesh, where network outages are common.
Strong encryption: All IP changers claim to encrypt your data, but only the ones that use Advanced Encryption Standard (AES) actually keep your data safe.
Fast servers: If you want to stream video or share files without long delays, make sure to choose a VPN with high-speed connections.
User-friendly applications: Well-designed VPN apps make it easy to switch server locations and change your settings on any device.
The Best VPNs to Get a Bangladeshi IP Address
Overall Rating: 4.9 – The Fastest VPN We Tested for Bangladesh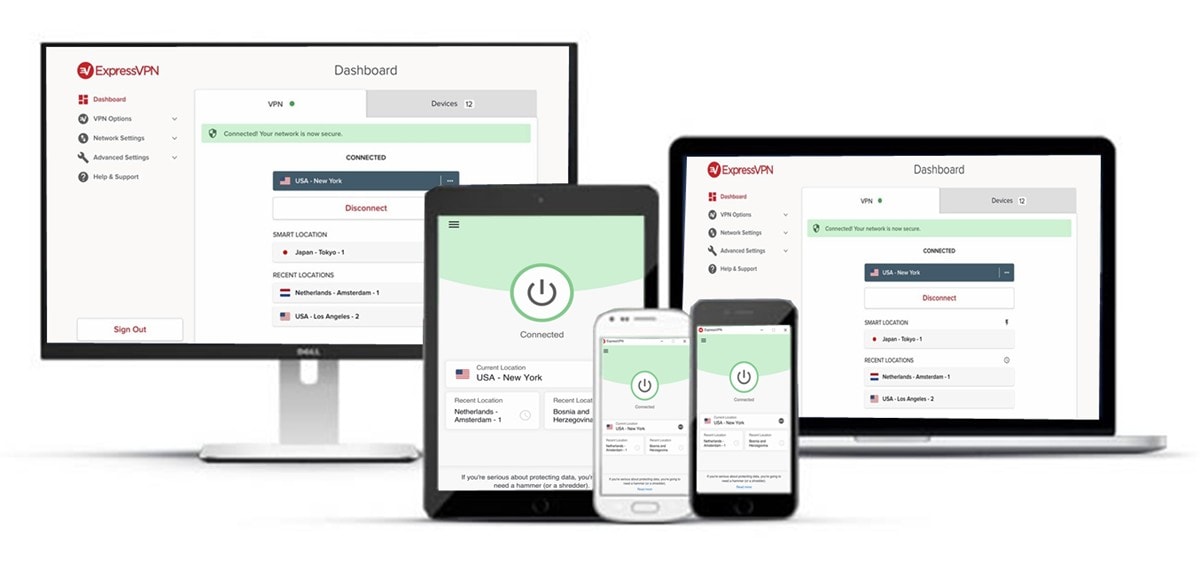 Don't Miss It: Get 49% OFF the #1 VPN & try it for 30 days risk-FREE
Our own independent tests confirm it: ExpressVPN really is the fastest personal VPN on the market. It also easily bypasses almost any geoblock or VPN filter, making it a popular choice for streaming, gaming, and anonymous browsing.
A global network of over 3,000 servers in 94 countries includes locations in Bangladesh. And because ExpressVPN constantly updates its IP address options, you can use many different Bangladesh IPs over the course of your subscription.
ExpressVPN also gets top marks for security. Apps for all major platforms use military-grade AES encryption, backed up by a kill switch and DNS and IPv6 leak protection. A strict zero-logs policy ensures that your activity can never be traced back to you.
Connecting to a Bangladeshi server is quick and easy with ExpressVPN. But if you ever have questions, customer service is available 24/7 via live chat. New users enjoy a no-questions-asked, 30-day money-back guarantee.
Need more info? Here's our detailed expert review of ExpressVPN.
ExpressVPN can unblock:
Netflix, Hulu, HBO, Amazon Prime Video, Showtime, Sling TV, DAZN, and BBC iPlayer.
Supports torrenting:
Yes, all servers support P2P activity.
ExpressVPN works on these devices:
Windows, macOS, Android, iOS, Android TV, Linux, Chrome, and Firefox. It also offers an app for use with certain routers.
Overall Rating: 4.5 – The VPN with the Biggest Worldwide Network of Servers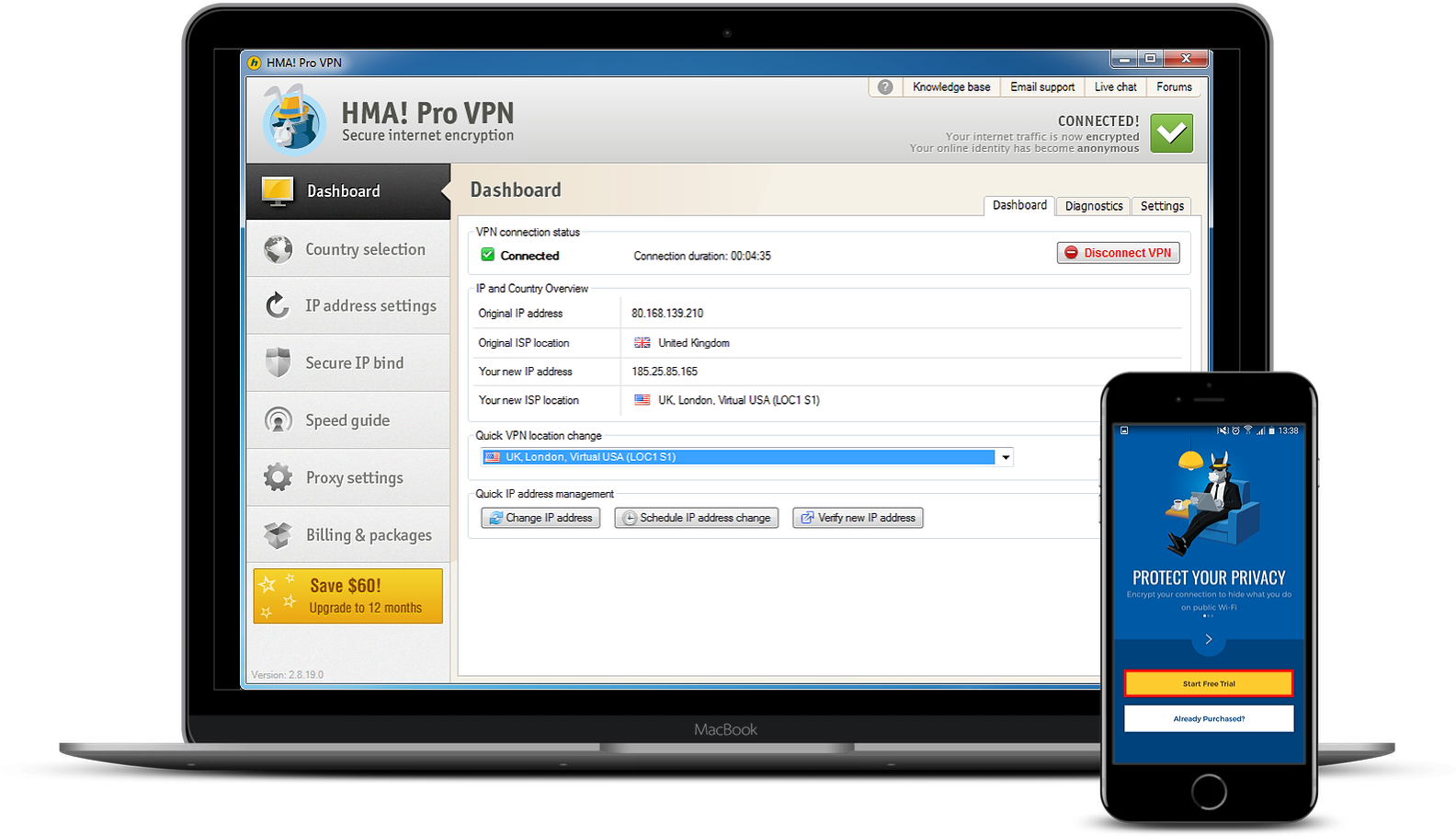 SPECIAL OFFER: Sign Up Now to Get a 75% DISCOUNT on Your HMA VPN Plan!
With 280 locations in 190 countries, HMA covers the world better than any other VPN we've tested. It has two servers in Dhaka, with six Bangladeshi IP addresses to choose from.
HMA's cross-platform apps are beautifully designed to offer a sleek and simple user experience. Users love the preconfigured modes that help you find the best server for your purpose:
Location Mode allows you to choose any server on the network. Simply click one of the Dhaka servers to get your Bangladesh IP.
Instant Mode automatically connects you to the fastest available server close to you. It's ideal for file share using HMA's unique fast file uploading service.
Freedom Mode helps you bypass censorship and government surveillance by diverting your traffic through a server in a country with free speech protection.
HMA's apps use AES 256-bit encryption, and most of them include a reliable kill switch and leak protection. This VPN can't match the blazing speed of ExpressVPN, but the availability of dedicated streaming servers makes it a good choice for watching Ityadi.
If you're new to the service, you can sign up with the peace of mind of a 30-day money-back guarantee.
Find out what our experts think about HMA in our independent review.
HMA can unblock: 
Supports torrenting:
HMA works on these devices:
 Windows, macOS, Linux, Android, iOS, Routers.
Further Reading
We've Got the Best VPN Deals and Coupons – Updated Weekly!
Learn About the Safest and Fastest VPNs to Use When You're in Bangladesh
Absolutely Everything You Need to Know About VPNs