How to Get a Cyprus IP Address from Anywhere in 2021
Last updated on 20th February 2021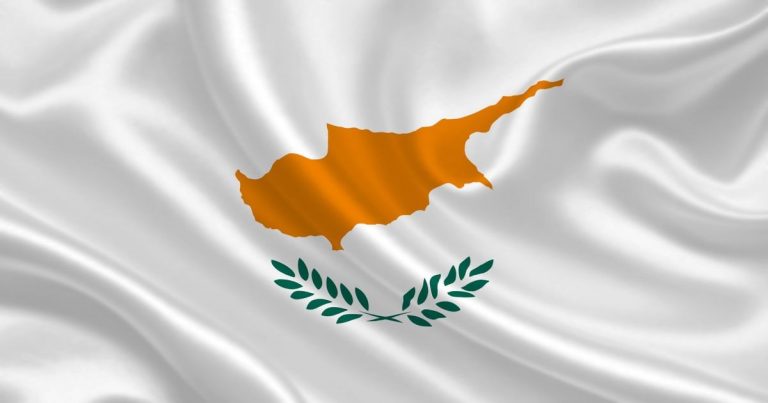 If you're not in Cyprus, watching your favorite shows on RIK1 or news coverage on Sigma might be difficult. You might even find that you can't make purchases or transfer money from your bank accounts in Cyprus.
Some Cypriot websites limit or block your access if your IP address is in another country. This is known as geoblocking, and it can make the island seem harder to reach by surfing the web than by swimming.
It's possible to get around geoblocks, however. To access any website you need, you just need a new IP address in Cyprus from a trustworthy service.
We'll show you how you can get a Cypriot IP address using a virtual private network (VPN) in a few easy steps. We'll also explain a few of the many other ways a VPN can improve your entire online experience.
Quick Guide:
How to Get a Cyprus IP Address with a VPN
Choose a VPN with servers in Cyprus. NordVPN is our #1 choice.
Install the VPN and connect to a server in Cyprus.
Check your new Cypriot IP address using our special tool.
How a VPN Can Get You a Cyprus IP Address
A VPN connects your computer or device to a secure server in a location of your choosing, a process known as tunneling. Premium VPNs have servers all over the world for you to choose from.
If you pick a VPN server in Cyprus, all your internet traffic will travel through that server before reaching the sites you want to visit. In the process of passing your data along, the server replaces your actual IP address with its own Cypriot IP.
This new IP address makes it appear as though you're browsing from within the country. As a result, websites will give you access to everything you need in Cyprus.
A VPN Also Keeps You Safe & Lets You Stream Almost Anything
With your true location masked, you can watch every show on Omega TV, pay your bills on the island, keep up with local news in Nicosia, and even get Cyprus-specific search results in Greek. And with the right VPN, you can do a lot more than that.
If you're investing in a business or property in Cyprus, a Cypriot IP gives you access to information other investors can't get. Only local listings and reports show true property values and market trends.
The best VPNs also use the world's strongest encryption and other cutting-edge security features to protect your data and identity online. You can browse without fear of being hacked or tracked. Even on public wi-fi networks, no one can get access to your devices.
Another option to get a Cyprus IP address is a free proxy service, but it won't protect your privacy or devices. Most free proxies use weak encryption that hackers have cracked. They also use peer-to-peer networks that give other users access to your connection.
The few free VPNs that are safe to use are very unreliable for streaming. Their limited server networks are easy for streaming sites to detect and block. The servers are also slow, so your viewing party for Smuggling Hendrix will be plagued by interruptions and buffering.
The top VPNs we recommend have huge global networks of lightning-fast servers. Not only that, premium VPNs can bypass both tough geoblocks and VPN screens to give you access to sites like Netflix and the BBC iPlayer, in addition to anything you want in Cyprus.
What to Look For in a VPN
Servers in Cyprus: You need at least one to get a Cypriot IP address.
Unblocking Capabilities: VPNs that can beat the geoblocks used by US Netflix and Sky Go are the best choices to stream TV channels in Cyprus.
High Speed: If you are into streaming movies and TV shows, torrenting, or gaming, fast servers are essential.
Advanced Security: A VPN with AES encryption, a kill switch, and DNS leak protection will keep you and your data safe no matter where you go online.
User-friendly: Intuitive apps and 24/7 customer support ensure that you can set up and use your VPN with  no hassles.
The Best VPNs to Get a Cypriot IP Address
Overall Rating: 4.9 – Our Overall #1 VPN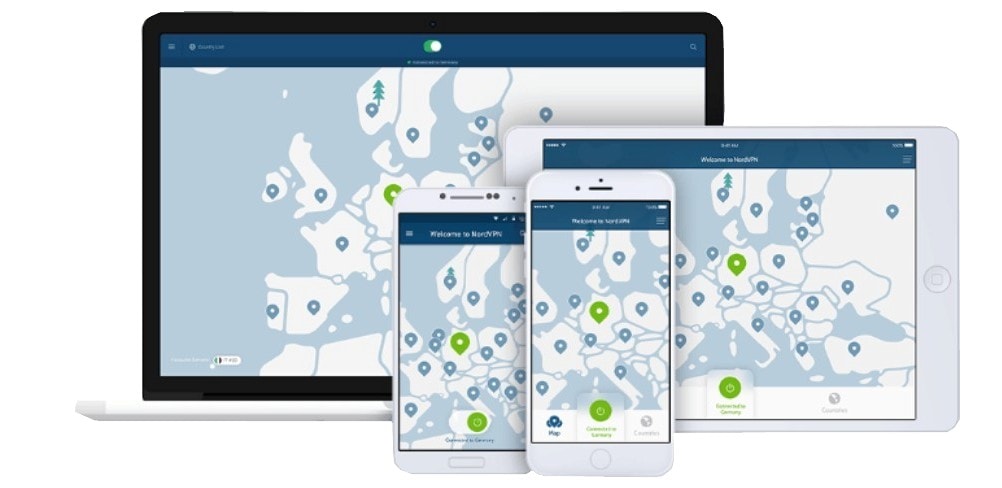 SPECIAL OFFER: GRAB YOUR 70% DISCOUNT to Get a Cyprus IP Address with NordVPN NOW!
NordVPN has 4 servers in Cyprus and 5,500 worldwide, so you'll easily find a server to suit your needs. Streamers love the SmartPlay feature, which automatically switches you to the best server to unblock each streaming service you want to use.
NordVPN uses AES 256-bit and 2048-bit encryption and a Double VPN (multi-hop) protocol to ensure your online traffic is always protected. The unique CyberSec suite blocks malware and annoying pop-up ads.
You can secure up to 6 devices with a single NordVPN account, so your whole household can stay safe. Help is a click away on the 24/7 via live chat support channel, and NordVPN's online tutorials are so good we've used them to train writers in advanced VPN configuration.
All new NordVPN subscriptions are also protected by a 30-day money-back guarantee.
Need more info? Here's our detailed expert review of NordVPN.
NordVPN can unblock:
Netflix, HBO, Hulu, Showtime, BBC iPlayer, Amazon Prime Video, and Sling TV.
Supports torrenting:
Yes, P2P specialty servers available.
NordVPN works on these devices:
Windows, macOS, Android, iOS, Android TV, Linux, Chrome, and Firefox. It's also compatible with routers.
Overall Rating: 4.9 – The Fastest VPN We Tested for Cyprus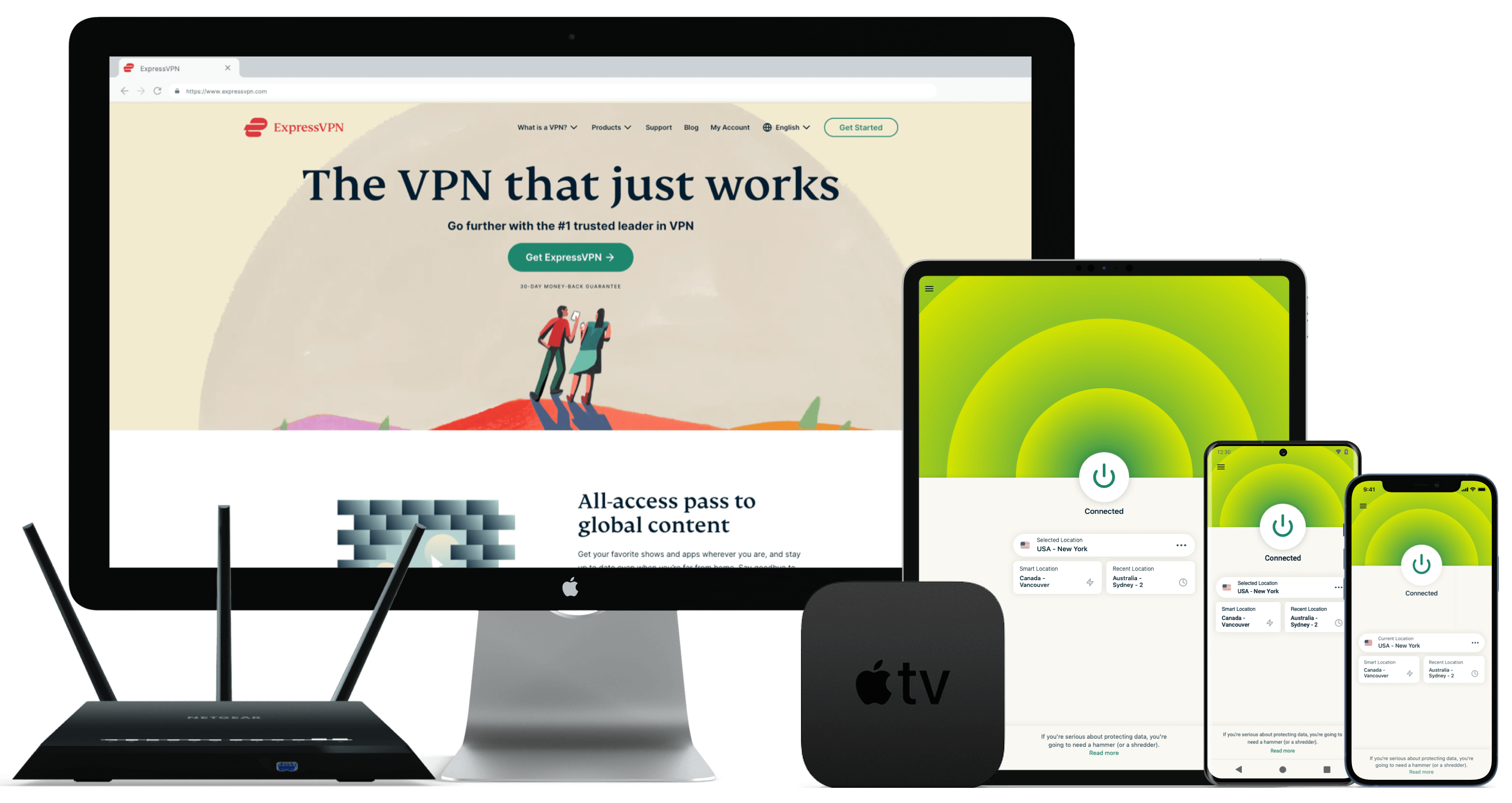 Don't Miss It: Get 49% OFF the #1 VPN & try it for 30 days risk-FREE
Providing the fastest connections of any personal VPN on the market, ExpressVPN is a popular choice worldwide for streaming. It's also a champion geoblock breaker with unlimited bandwidth, so you can binge-watch ANT 1 and Alpha TV all you want.
ExpressVPN's network in 148 locations worldwide includes multiple options for Cyprus IPs. Military-grade encryption is backed up by a kill switch and several types of leak protection to ensure that your true location is never revealed.
If you're traveling, you'll love ExpressVPN's rare split-tunneling feature. It allows you to directly connect to local services like concierge apps while still accessing Cypriot websites.
ExpressVPN also operates under a strict, verified no-logs policy and accepts payment in Bitcoin to give you the option of total anonymity. You can try ExpressVPN for yourself with a 30-day money-back guarantee.
Need more info? Here's our detailed expert review of ExpressVPN.
ExpressVPN can unblock:
Netflix, Hulu, HBO, Amazon Prime Video, Showtime, Sling TV, DAZN, and BBC iPlayer.
Supports torrenting:
Yes, all servers support P2P activity.
ExpressVPN works on these devices:
Windows, macOS, Android, iOS, Android TV, Linux, Chrome, and Firefox. It also offers an app for use with certain routers.
Overall Rating: 4.6 – The Premium VPN That Covers the Most Countries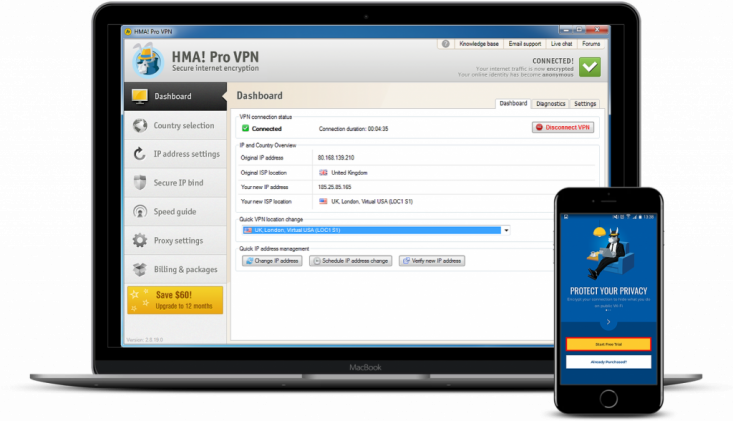 SPECIAL OFFER: GRAB YOUR 75% DISCOUNT to Get an IP Address in Cyprus with HMA NOW!
HMA operates servers in almost every country in the world, including 2 in Cyprus. You'll have no problem viewing global content online from almost anywhere with HMA, and connections are solid and reliable.
HMA's visual, easy-to-use apps make getting connected really simple. Just choose the preset Location mode to get a Cyprus IP address in a couple of clicks. You'll be protected by AES-256 encryption, leak prevention, and a kill switch, so using public wi-fi is no problem.
Users are also impressed by HMA's fast file uploading service. You can quickly share large files without using email or an FTP service, and its free! It's a huge time saver if you work remotely.
HMA also has servers dedicated for streaming, so you'll have smooth Brousko viewing any time you want. Contact customer service to ask about a free trial, or just sign up with the protection of a 30-day money-back guarantee.
Need More Info? Here's our detailed expert review of HMA.
HMA can unblock: 
Supports torrenting:
 Yes, designated P2P servers available
HMA works on these devices:
 Windows, macOS, Linux, Android, iOS, Routers.
Further Reading
Save money on your VPN right now by checking out the latest offers on our deals page!
Want to stay up to date with prime BBC drama? We'll show you the best VPNs for streaming the BBC on iPlayer.
Keep yourself safe with our guide to avoiding internet hazards while traveling abroad.
Do you work while you travel? You need one of the best VPNs for digital nomads.
Privacy Alert box - title
Privacy Alert box - subtitle 1
Privacy Alert box - label 1
Privacy Alert box - label 2
Privacy Alert box - label 3
Privacy Alert box - subtitle 2
Privacy Alert box - content
Privacy Alert box - content - Popular posts