How to Get a Hungary IP Address from Anywhere in 2020 [+VIDEO]
Updated on 7th January 2020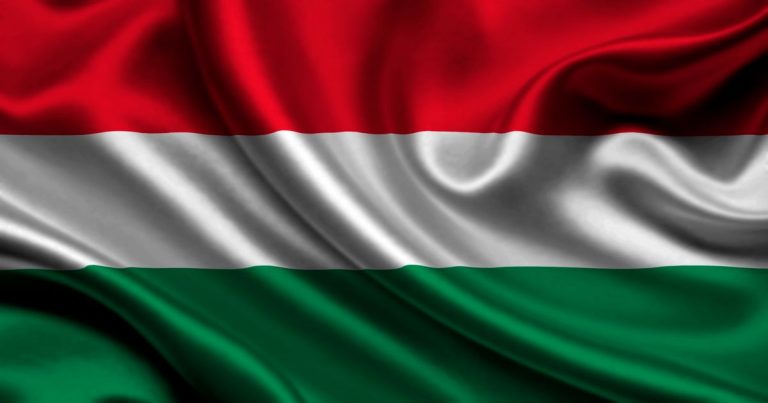 If you're outside Hungary and want to watch M4 Sports or use your Hungarian bank accounts, you might find that your access is restricted.
Many websites use filters to decide what to show you and what language to show it in. It's difficult to convince these sites to give you Hungarian content if your IP says you're somewhere else. To get the same access as someone in Budapest, you need an IP address in Hungary.
Getting one is quick and easy with a VPN that has servers in Hungary. Read on for our simple method, along with some tips on finding the best VPNs to get a Hungarian IP address.
Quick Guide: How to Get a Hungary IP Address with a VPN
Select a VPN with servers in Hungary. CyberGhostis the best choice for a Hungarian IP address.
Download the VPN software and install it on your computer or mobile device.
Launch the software and connect to a server in Hungary.
Click here to check your new IP address using our easy tool.
Table of Contents
How a VPN Can Get You a Hungarian IP Address
A VPN encrypts your internet traffic and diverts it through a private server on the network. Premium VPNs offer lots of server locations worldwide and allow you to switch as frequently as you want.
If you connect to a server in Hungary, your traffic will travel through that server before continuing to its destination. The server stamps your transmission with its own IP address, masking your true location.
As a result, any website you use just sees a Hungarian IP address and thinks you are really in Hungary.
A VPN Also Keeps You Safe & Lets You Stream Almost Anything
With your new Hungary IP, you can watch content that might be restricted to users in Hungary or in the European Union.
A VPN's encryption and tracking prevention also keep you safe on public wi-fi networks, and hide your online activity from your internet service provider (ISP) and other data harvesters.
If you live in a country where the government filters internet content, a Hungarian IP address will help you get around those censorship blocks. Hungary is part of the European Union and enjoys a relatively open internet.
And although torrenting is technically illegal in Hungary when downloaded files contain copyrighted material, the laws aren't usually enforced. Popular torrenting sites like the Pirate Bay are usually accessible with a Hungarian IP address.
Free VPNs and proxy services can also change your IP address, but they are much less secure. These services often use weak encryption and can be easily detected and blocked by many websites. That means you might not get the access you need, and your privacy might be compromised.
Premium VPNs unlock even heavily blocked sites like US Netflix, while providing complete data protection. The VPNs we recommend include features like a kill switch, which stops data transmission if your connection fails so your true IP address is never revealed.
What to Look For in a VPN
Servers in Hungary: You'll need at least one if you want a Hungarian IP address.
High speeds: To avoid frustrating lag and buffering when you stream Hungarian TV, look for VPNs with fast servers and unlimited bandwidth.
Topnotch security credentials: Look for Advanced Encryption Standard (AES), a kill switch, DNS leak protection, and an ad blocker.
No-logs policy: Make sure your VPN doesn't store user information or details about your online activity.
User-friendly apps: The best VPN apps offer secure, preconfigured modes so you can connect instantly. They also make it easy to switch your server location.
The Best VPNs to Get a Hungary IP Address
Overall Rating: 4.8 – Best-Value VPN for a Hungarian IP Address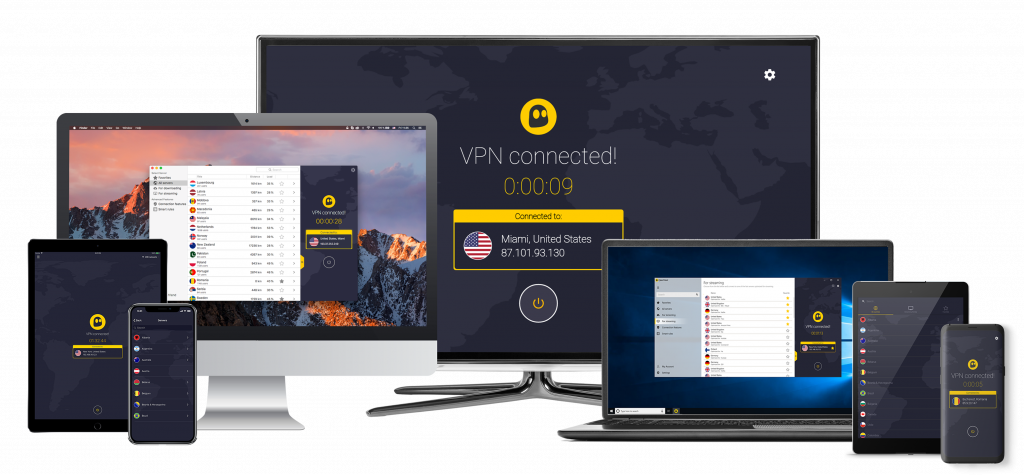 For Limited Time ONLY – Get 73% OFF CyberGhost NOW!
There is a lot to love about CyberGhost. It offers cutting edge security, user-friendly apps for all devices, and very competitive pricing. That winning combination has made it one of our best-rated VPNs.
CyberGhost has 5,700+ servers in 90 countries worldwide, including 20 servers in Hungary. It uses military-grade AES 256-bit encryption and comes with an ad and malware blocker.
CyberGhost apps include a dedicated streaming profile that automatically chooses the best servers and settings to unlock any geo-restricted content you need.
CyberGost offers a 45-day money-back guarantee. One subscription will protect up to 7 devices, so it's a great option for the whole household.
Need More Info About CyberGhost? Here's our detailed expert review.
Overall Rating: 4.9 – The Best VPN for Unlocking Content Worldwide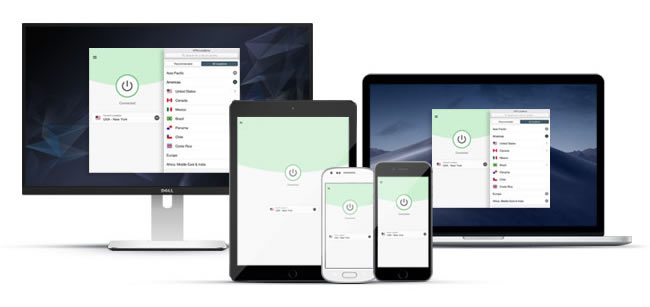 Don't Miss It: Get 49% off the fastest VPN & try it for 30 days risk-FREE
ExpressVPN has a well-deserved reputation for speed and unlocking capabilities. It's a great choice for streaming content from all over the world. It uses military-grade AES 256-CBC encryption and keeps no use logs.
ExpressVPN has at least one network location in Hungary with multiple servers and IP addresses to choose from. If you're an advanced user, you'll appreciate that the servers support a range of security protocols, including IKEv2.
You can make setup changes easily within ExpressVPN's cross-platform apps. If you are new to VPNs, or just don't want to get into the details, you can rest easy. ExpressVPN will automatically choose the most secure settings for your purpose.
Customer service is prompt, helpful, and available 24/7. If you're a new user, you can take advantage of ExpressVPN's 30-day, no-questions-asked, money-back guarantee.
Need more info? Here's our detailed expert review of ExpressVPN.
Overall Rating: 4.9 – Our Overall #1 VPN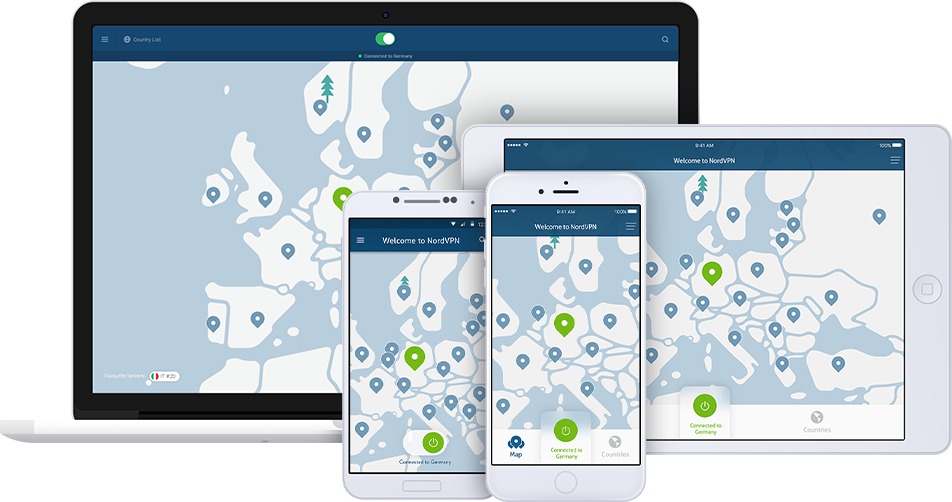 SPECIAL OFFER: GRAB YOUR 70% DISCOUNT to Get a Hungarian IP Address With NordVPN NOW!
NordVPN's network of over 5,000 servers in 62 countries includes 12 servers in Hungary. They all support P2P activity and port forwarding, which means they're ideal for torrenting.
NordVPN offers advanced privacy protection, including AES 2048-bit encryption, DNS leak protection, and a double encryption feature.
Experts rate it as one of the most secure VPNs around today, and users love the combination of speed, protection, and user-friendliness that all NordVPN apps deliver.
If you want to try NordVPN, and receive a 30-day money-back guarantee.
Need more info? Here's our detailed expert review of NordVPN.
Overall Rating: 4.5 – Top Ten VPN for Speed, Value, and Security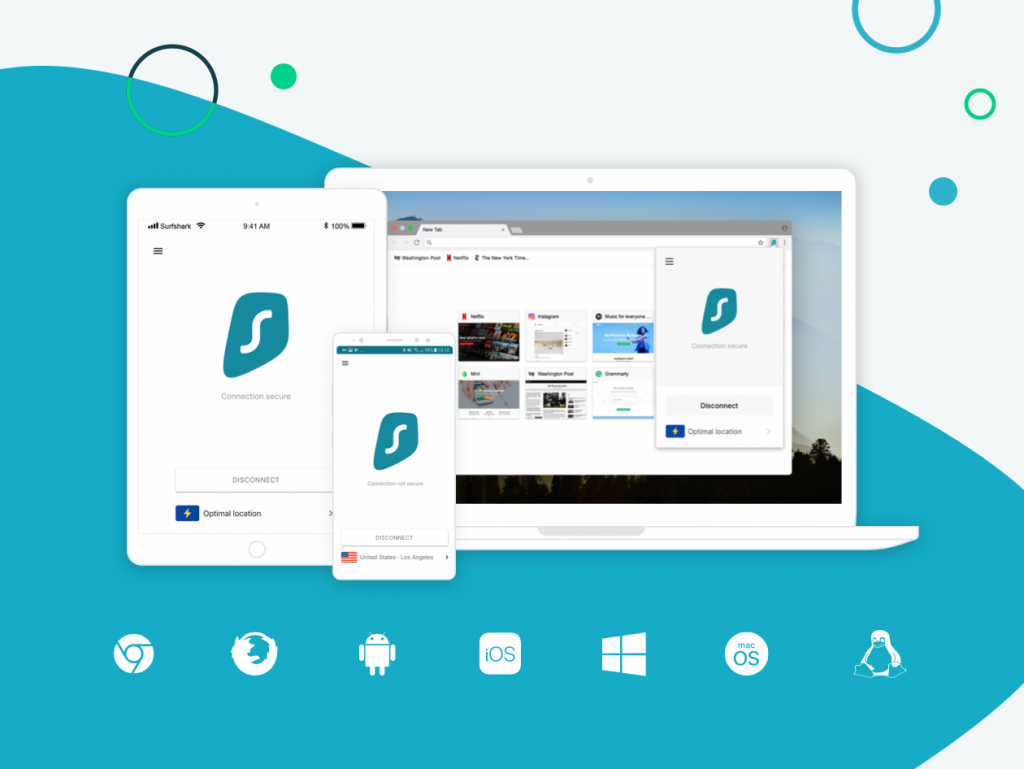 Compared with VPNs that have been around longer, Surfshark has a smaller network, with about 1041+ servers worldwide. However, it offers 61+ different locations, including multiple IP addresses in Hungary, and supports unlimited location switching.
Surfshark's security features are impressive. They include military-grade AES encryption, a multi-hop encryption process for an extra layer of anonymity, and DNS leak protection.
One Surfshark subscription protects an unlimited number of devices, which makes this VPN a user favorite. There is currently no free trial available, but new users get a 30-day money-back guarantee.
Want to Know More About Surfshark and its Features? More Details Here.
Further Reading
The Best VPN Coupon Codes to Get the Best Price on Your Subscription
The Best VPNs for Hungary – The Fastest and Safest for Private Browsing
How to Watch Public Broadcasters M1 and M2 from Outside Hungary
Everything You Need to Know About VPNs – Our Most Up-to-date Guide for Newbies