How to Get a Slovenian IP Address from Anywhere in 2020 [+VIDEO]
Updated on 7th January 2020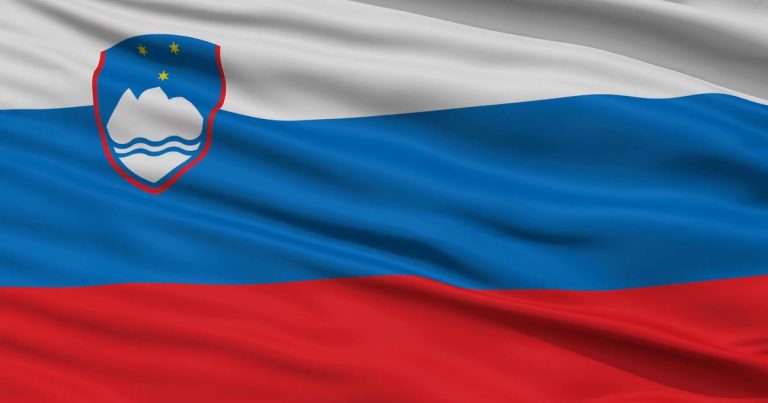 Watching Mame on RTV 1 or accessing your online Slovenian bank account may not be possible if you're outside the country. Some websites use geoblocking technology to prevent people from accessing their sites from anywhere other than Slovenia.
The only way around these geoblocks is to hide your true IP address and replace it with a Slovenian IP. You can easily get one by using a virtual private network (VPN). You'll be able to view any content you need, hassle free.
We'll show you exactly how to use a VPN to get a new IP in Slovenia, and how to choose the VPN that will work best for you.
Quick Guide: How to Get a Slovenian IP Address with a VPN
Select a VPN with servers in Slovenia. ExpressVPNis our #1 choice.
Download the VPN software and install it on your computer or other device.
Launch the software and connect to a server in Slovenia.
Get a Slovenian IP Address NOW!
Table of Contents
How a VPN Can Get You a Slovenia IP Address
A VPN gives you access to secure servers around the world. When you connect to a server in Slovenia, your internet traffic will pass through that server before reaching its final destination. The server's IP address will replace your assigned IP.
This will make it appear to websites and third parties like you're browsing from a cafe in Ljubljana. You'll be able to access everything you need in Slovenia, and you'll enjoy a number of other benefits as well.
A VPN Also Keeps You Safe & Lets You Stream Almost Anything
Using a VPN lets you browse local Slovenian networks and see regional Google search results. And if you're planning a trip to Slovenia, a Slovenian IP will give you access to better accommodations prices, as well as the best regional skiing packages.
Being able to watch local Slovenian news and TV shows like Naša mala klinka is also a great way to learn about Slovenian culture and language.
With a VPN, you also get outstanding security. If you log in to your online bank using public wi-fi, your information could fall into the hands of hackers. A VPN uses advanced encryption and tracking prevention to protect your data from being intercepted.
It is possible to get a Slovenian IP address using a free proxy, but not without risks. Many free proxies host unsafe ads. By using them, you could become a victim of malware, spyware, or DoS attacks. Many so-called free VPNs also harvest and sell your data to third parties.
Those aren't the only issues with free proxies, either. A lot of free IP-changing options are easily detected by VPN-screening software. As a result, you might not even be able to access the content you wanted in the first place.
You won't have any of those problems with a premium VPN. Top-quality VPNs are capable of bypassing VPN-screening software to give you access to sites like Netflix, the BBC iPlayer, and anything you need in Slovenia.
What to Look For in a VPN
Servers in Slovenia: You'll need at least one to get a Slovenian IP address.
Advanced Security: Opt for a VPN that has AES encryption and some extras such as a kill switch, double VPN, and DNS leak protection.
User-friendly: Look for a provider with apps that are easy to install and set up, backed up by responsive customer support.
Unblocking Capabilities: Choose a VPN that can get past the tough geoblocks on sites like US Netflix and Hulu. They will easily get you access to channels like TV Slovenia 1.
High Speed: VPNs with fast servers and unlimited bandwidth mean smooth streaming.
The Best VPNs to Get a Slovenian IP Address
Overall Rating: 4.9 – The Fastest VPN We Tested for Slovenia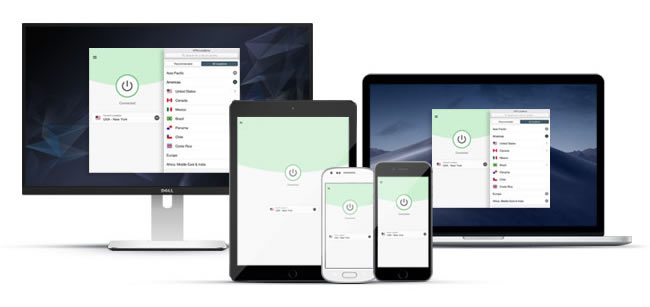 Don't Miss It: Get 49% off the #1 VPN & try it for 30 days risk-FREE
With servers in Slovenia and 3,000 more around the world, ExpressVPN gives you quick access to the Slovenian content you need. Users are impressed by this VPN's lightning-fast speeds – the highest of any consumer VPN available today.
ExpressVPN protects your internet activity with military-grade AES encryption. Added features like split tunneling, a kill switch, and zero-knowledge DNS servers give you extra control over your online security.
You can give ExpressVPN a go for yourself with a 30-day money-back guarantee.
Need more info? Here's our detailed expert review of ExpressVPN.
Overall Rating: 4.9 – Our Overall #1 VPN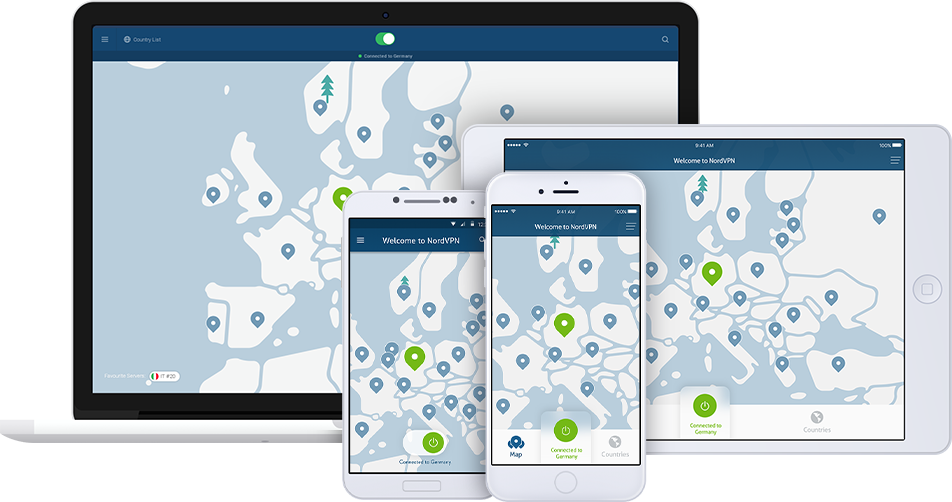 SPECIAL OFFER: GRAB YOUR 70% DISCOUNT to Get a Slovenian IP Address With NordVPN NOW!
NordVPN keeps users happy with a great online security package. AES encryption and an Onion network ensure your data always remains private. With more than 5,000 servers worldwide, including 4 in Slovenia, NordVPN will get you a Slovenian IP in seconds.
This provider gives you great connection speeds to stream PrvaLiga matches buffer free. Its SmartPlay feature makes avoiding geoblocks one-click simple for many streaming sites.
NordVPN offers a 30-day money-back guarantee so you can try it out risk-free.
Need more info? Here's our detailed expert review of NordVPN.
Overall Rating: 4.8 – Best Value VPN/Best VPN for Mac/Intuitively Designed Interface for Instant Streaming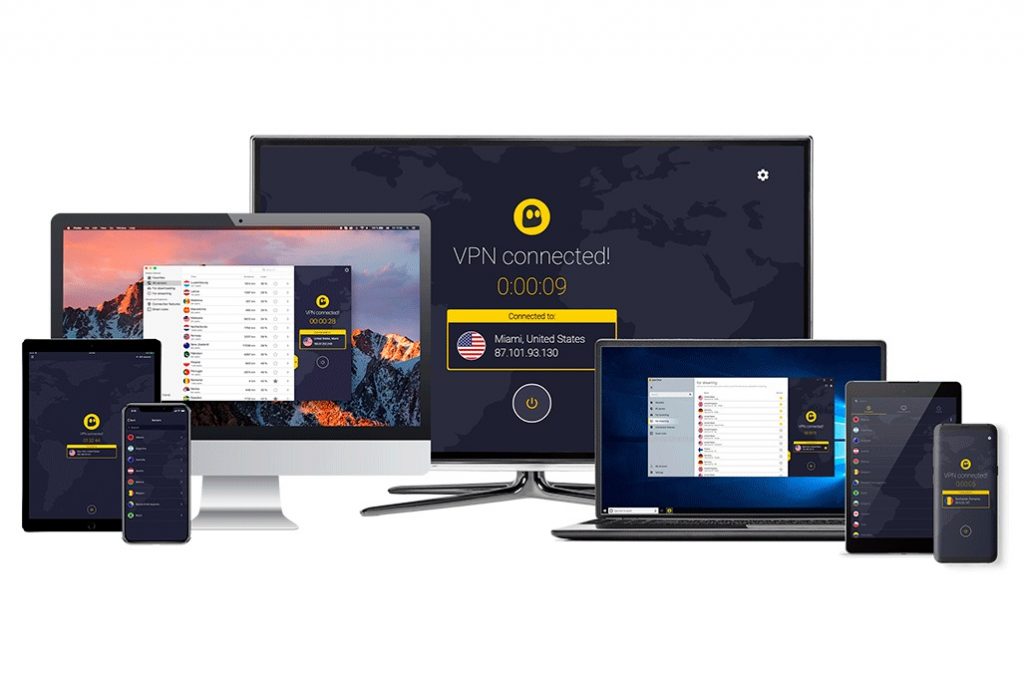 For Limited Time ONLY – Get 73% OFF CyberGhost Now
CyberGhost is a user-friendly option with dedicated profiles configured for your specific needs. For example, the streaming profile will connect your device with optimized servers so you can watch movies smoothly.
With 10 servers in Slovenia and over 5,700 servers globally, CyberGhost gives users a choice of Slovenian IP addresses. Its 256-bit AES encryption, automatic kill switch, no-logs policy, and DNS leak protection keep you safe online at all times.
You can try CyberGhost with a free 24-hour trial, or you can subscribe with a generous 45-day money-back guarantee.
Need More Info? Here's our detailed expert review of CyberGhost.
Overall Rating: 4.5 – Top Ten VPN for Speed, Value, and Security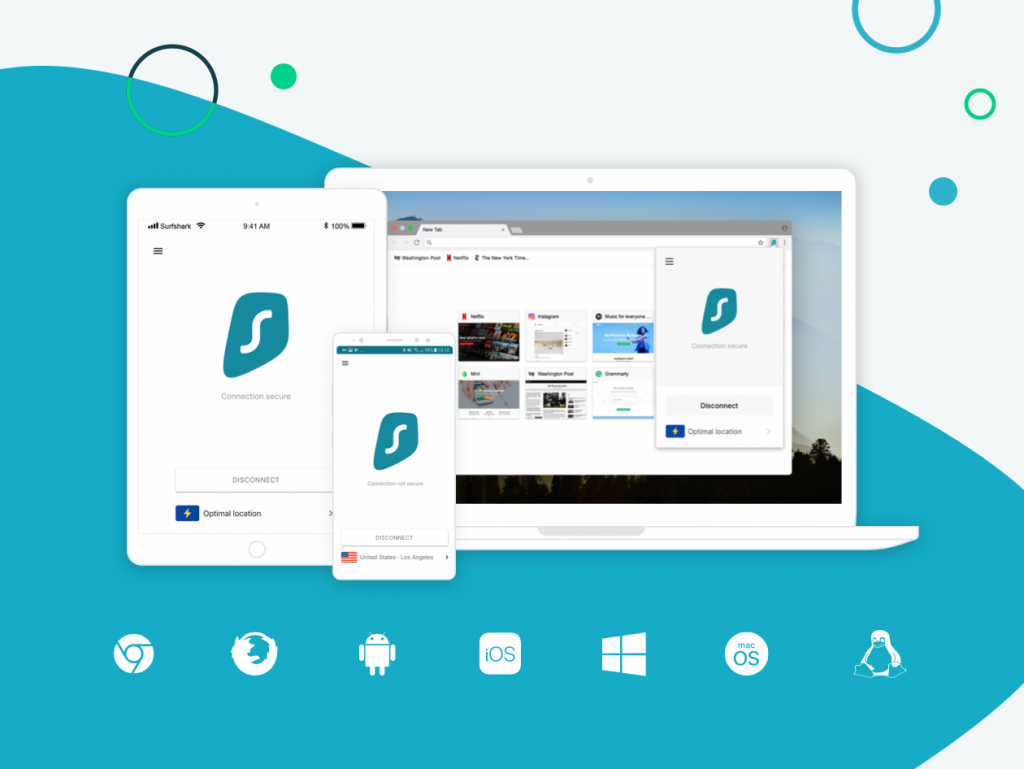 Surfshark VPN has 1041+ servers, including an option in Ljubljana that gives you a Slovenian IP. It uses topnotch encryption as well as added features like private DNS and double VPN to make sure your personal data is always protected.
Users are enthusiastic about Surfshark's ability to bypass tough geoblocks like those on US Netflix. Its impressive connection speeds, coupled with a unique CleanWeb feature, let you stream content without worrying about pop-up ads or malware threats.
Surfshark offers a 30-day money-back guarantee, so you can test it out for yourself without risking anything.
Need More Info? Here's our detailed expert review of Surfshark.
Further Reading
Why not take advantage of the offers on our deals page? Get yourself a bargain on your VPN.
Find out how to stay up to date with all the latest sports with our guide to how to watch ESPN from outside the US.
Going on vacation? We'll tell you how using a VPN can keep you safe on your next trip.