How to Get a Taiwanese IP Address from Anywhere in 2020 [+VIDEO]
Updated on 1st July 2020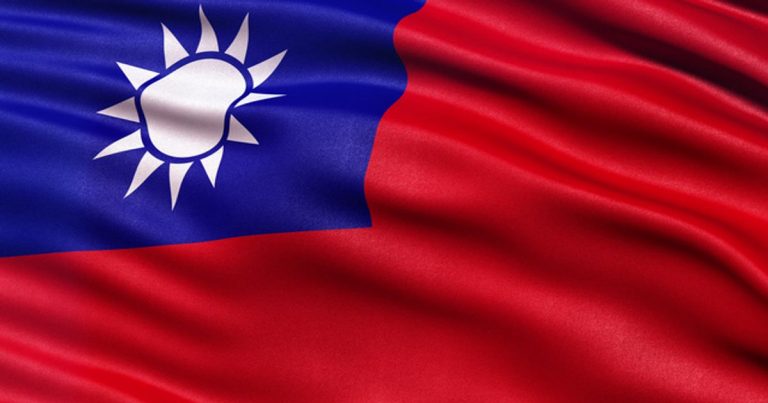 You might have issues staying up to date with the latest news on TTV or logging on to your banking portals if you're outside Taiwan. An error message or notification that you can't access certain pages on websites indicates that you've likely hit a geoblock.
Some sites prevent you from accessing their websites if you're using an IP address that doesn't match their location. If you want to view certain websites in Taiwan, you will need a Taiwanese IP address.
Getting one might sound difficult, but it's actually quick, cheap, and easy. All you need is a virtual private network (VPN). Here's how to use your VPN to get an IP address in Taiwan in four simple steps.
Quick Guide: How to Get a Taiwan IP Address with a VPN
Choose a VPN. ExpressVPN is our #1 choice for Taiwanese servers.
Install the VPN and connect to a server in Taiwan.
Check your new Taiwan IP address here with our special tool.
Get a Taiwanese IP Address NOW!
Table of Contents
How a VPN Can Get You a Taiwanese IP Address
A VPN works by connecting your device to a secure server through an encrypted network, a process known as VPN tunneling. Top VPN providers have servers around the world for you to choose from.
If you choose a VPN server in Taiwan, your internet traffic will pass through that server and be assigned a Taiwan IP in the process. As long as you use a good VPN that websites can't detect, it will look like you are surfing the web from the island.
However, a VPN is a lot more than just a handy tool for masking your location. Read on to learn about all the benefits you'll get from using a VPN.
A VPN Also Keeps You Safe & Lets You Stream Almost Anything
If you're curious about Taiwanese culture or planning a trip to the island, access to regional online searches can be a great help. A VPN's location masking lets you browse local content, watch popular Taiwanese TV shows, and get better deals on accommodations.
For business people, restricted access to company networks and data files makes working remotely difficult. A VPN not only lets you stay connected with your clients and company, but also keeps your information secure.
You could try getting a Taiwanese IP address with a free VPN or proxy service, but they come with pretty negative trade-offs. Free VPNs tend to be painfully slow for streaming. They have too many users connected to a very limited server network.
Although they are often faster than free VPNs, free proxies use peer-to-peer networks, so other users can access your connection. This puts your personal information and sensitive data at risk, since there's no way to know who else is using the network.
With a quality VPN, you don't have to worry about streaming quality, content access, or security. The best VPNs use strong encryption and tracking prevention technology to keep your online activity private and your connection safe.
With large server networks and advanced obfuscation methods, premium VPNs give you smooth streaming and unrestricted access to global content. They can even sneak past the VPN screens used by US Netflix and the BBC iPlayer.
What to Look For in a VPN
Servers in Taiwan: You must have at least one to get a Taiwanese IP address.
Unblocking Capabilities: Choose a VPN that has a record of bypassing tough geoblocks on sites like Netflix. A VPN that can do that will easily get you access to everything you want in Taiwan.
Speed: A VPN with fast servers will let you stream Chinese Professional Baseball League games with no lag.
Advanced Security: As well as AES encryption, look for features such as a kill switch, double VPN (multi-hop encryption), and DNS leak protection.
Ease of Use: Go for a VPN with a user-friendly interface and good customer support, such as 24/7 live chat.
The Best VPNs to Get a Taiwanese IP Address
Overall Rating: 4.9 – The Fastest VPN We Tested for Taiwan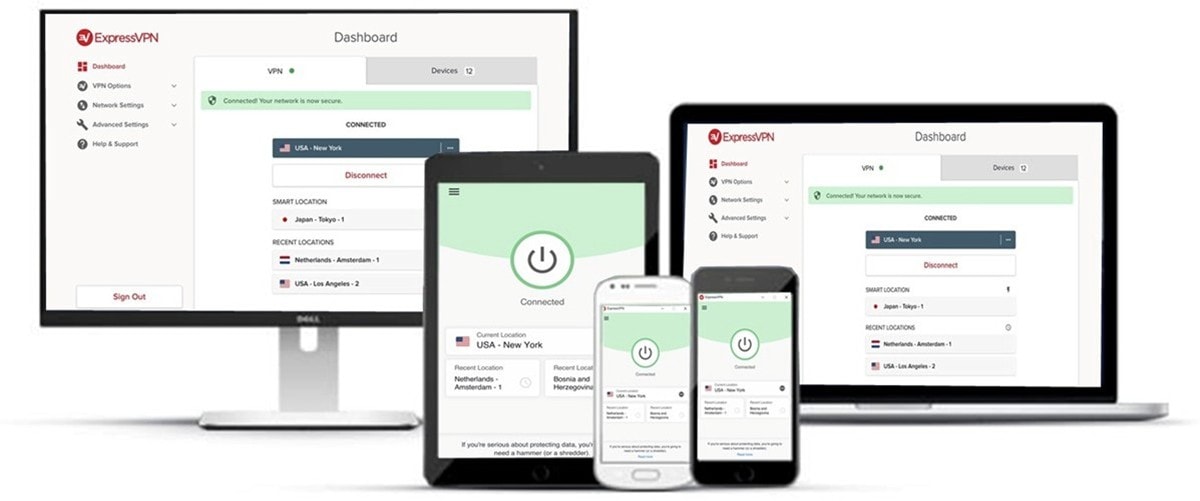 Don't Miss It: Get 49% off the #1 VPN & try it for 30 days risk-FREE
ExpressVPN has over 2,000 servers worldwide, with options in Taiwan so you can get the access you need. One of the things users love most about ExpressVPN is its lightning-fast speed, which is ideal for streaming and torrenting.
Your data is protected with 256-bit AES encryption. ExpressVPN's no-logs policy and zero-knowledge DNS mean that your traffic can't be traced back to you by anyone. With apps for nearly every device and platform, ExpressVPN is a really accessible and reliable VPN choice.
You can try ExpressVPN for yourself with a 30-day money-back guarantee.
Need more info? Here's our detailed expert review of ExpressVPN.
Overall Rating: 4.9 – Our Overall #1 VPN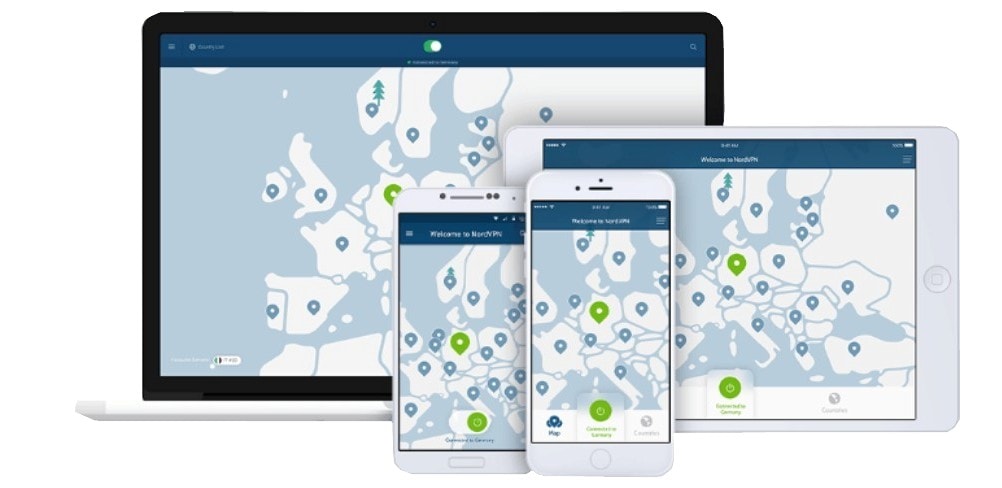 SPECIAL OFFER: GRAB YOUR 70% DISCOUNT to Get a Taiwan IP Address With NordVPN NOW!
NordVPN offers everything you could want in VPN security. Its 2048-bit encryption, combined with Double VPN and Onion over VPN protocols, ensures that your private information remains yours alone. The CyberSec suite also blocks malicious websites and annoying pop-up ads.
Users are very impressed by NordVPN's SmartPlay feature, which switches your server automatically to help you avoid geoblocks on Taiwanese content. With more than 5,000 global servers, including 8 in Taiwan, you'll be able to get access to whatever you need.
NordVPN has a 30-day money-back guarantee when you subscribe, so you can try it risk-free.
Need more info? Here's our detailed expert review of NordVPN.
Overall Rating: 4.8 – Best Value VPN/Best VPN for Mac/Intuitively Designed Interface for Instant Streaming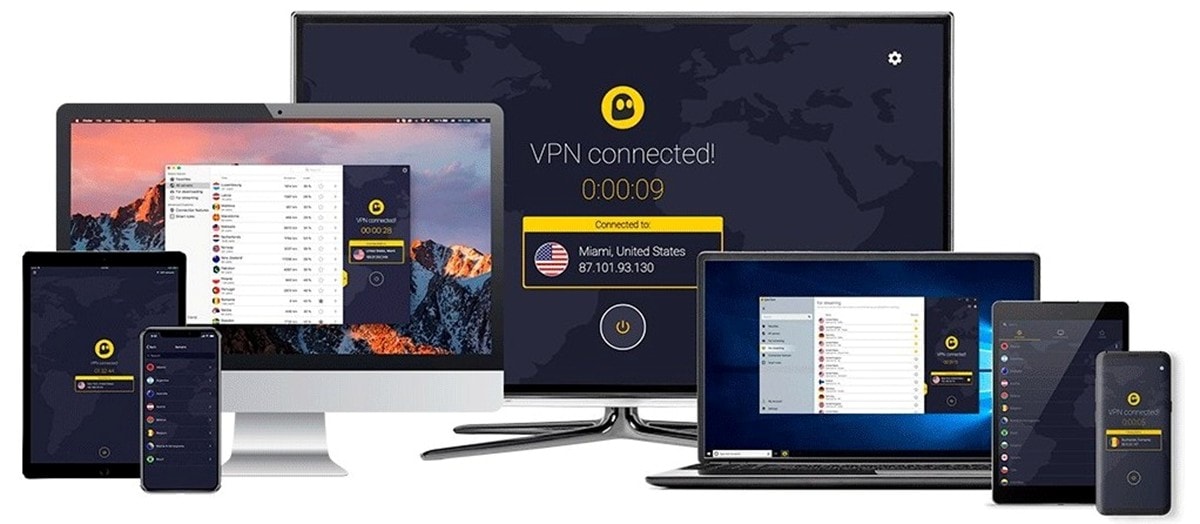 For Limited Time ONLY – Get 73% OFF CyberGhost Now
CyberGhost has 10 servers in Taiwan and over 3,000 around the world. With AES encryption as well as a no-logs policy and DNS leak protection, your internet activity is always safe with CyberGhost. Best of all, all that protection is delivered in super user-friendly apps.
Users especially appreciate CyberGhost's easy-to-use preconfigured profiles. If you like to torrent, the torrenting profile will connect you with P2P-optimized servers in an instant. The Unblock Streaming mode gives you super-fast streaming for easy binge-watching of HIStory.
Test CyberGhost for yourself with a free 24-hour trial. There's also a generous 45-day money-back guarantee when you subscribe.
Need More Info? Here's our detailed expert review of CyberGhost.
Further Reading
We've got some excellent VPN offers on our deals page – check them out to get insider pricing!
Want to stay in touch with people in mainland China? See our guide to the best VPNs to unblock WhatsApp in China.
Do you love baseball all over the world? We'll tell you how to watch the Major Leagues from anywhere.
To summarize, the best VPNs for gettomg a Taiwanese IP address in 2020 are…