How to Get a Belgian IP Address from Anywhere in 2020 [+VIDEO]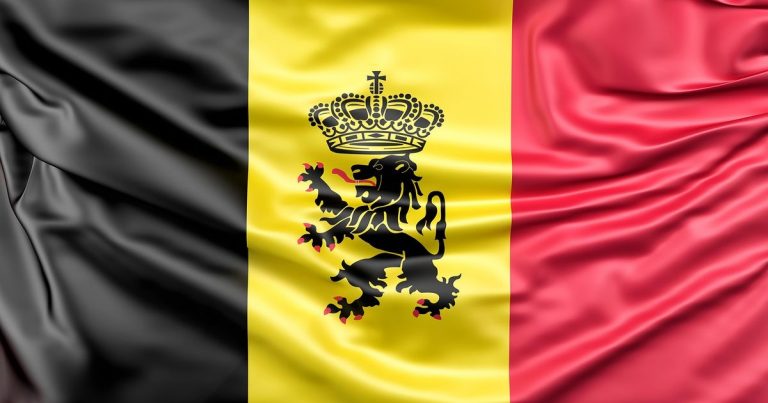 It's not easy to watch VIER online or access your Belgian bank account from outside of Belgium. The problem is that your IP address gives away your foreign location. To reach the content you want, you'll need a Belgium IP address.
With a Belgian IP, you'll also get Belgian news, Belgium-focused search results on Google, and regional content on Facebook. These are major advantages if you're looking into Belgian business opportunities.
You can get a Belgium IP address in seconds using a virtual private network (VPN). In this guide, we'll show you how to do it using four simple steps.
Quick Guide: How to Get a Belgium IP Address with a VPN
Select a VPN with servers in Belgium. ExpressVPNis our #1 choice.
Download the VPN software and install it on your computer or other device.
Launch the software and connect to a server in Belgium.
Click here to use our special IP tool to check your new Belgian IP address.
Table of Contents
How a VPN Can Get You a Belgian IP Address
VPNs let you change the IP address assigned to your connection by rerouting all your web traffic through private servers. The best VPNs offer servers all around the world.
When you connect to a Belgian server, websites will only see the IP of the server, not your true location.
This process, called VPN tunneling, masks your own IP address, providing you access to almost any geoblocked or restricted content you might want.
A VPN Also Keeps You Safe & Lets You Stream Almost Anything
Your VPN server IP address in Belgium gives you access to restricted Belgian content, as well as the latest Belgian news and market opportunities. But that's only the beginning of what a high-quality VPN can do for you.
Other IP address changers, like free proxies and free VPNs, often have weak or slow connections. On top of that, their IP addresses are often easily blocked by VPN screens, so you'll face the same restrictions you did with your original IP.
You also risk having your personal information intercepted when you use free services, since many of them use poor encryption, operate P2P networks, or sell your data.
With a premium VPN, on the other hand, you'll never have to worry about privacy or data security. The best VPNs encrypt all your traffic using nearly unbreakable AES encryption, so you won't have to worry about hackers or data harvesters.
Top VPNs also have fast, reliable connections for smooth streaming, and can even bypass the tough geoblocks on services like US Netflix and Hulu.
What to Look For in a VPN
Easy-to-use apps: Look for VPNs with user-friendly interfaces that make it simple to connect to your chosen server in Belgium.
Servers in Belgium: You'll need at least one to get a Belgium IP address.
No-logging policy: VPNs with strict privacy policies won't store any identifying information about you.
High speeds: A VPN with fast servers is essential if you want to avoid constant buffering while downloading and streaming content.
Advanced security features: For complete security, you'll want military-grade encryption, along with a kill switch and tracking prevention.
The Best VPNs to Get a Belgium IP Address
Overall Rating: 4.9 – The Fastest VPN We Tested for Belgium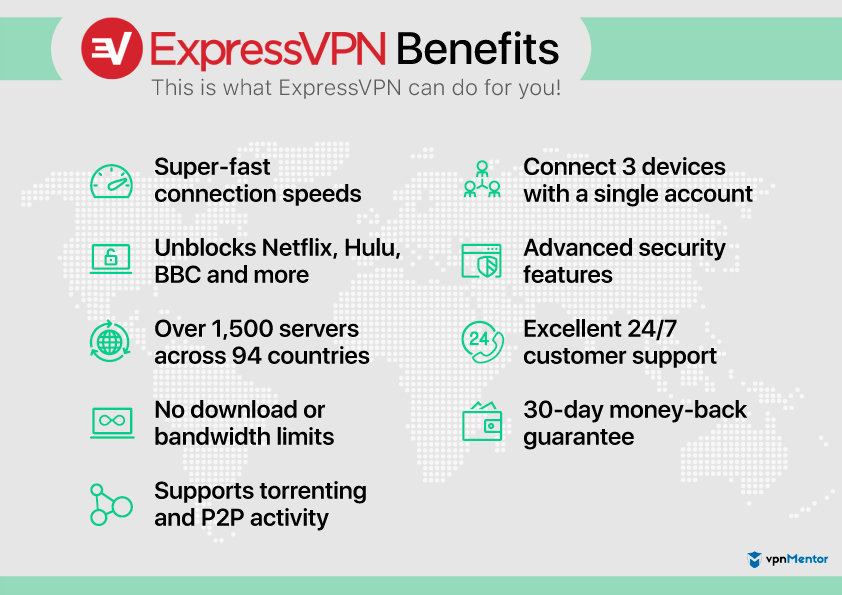 Don't Miss It: Get 49% off the #1 VPN & try it for 30 days risk-FREE
ExpressVPN has servers in 96 countries, including Belgium. With the fastest speeds of any premium VPN and simple apps, ExpressVPN is a favorite among users.
ExpressVPN provides the highest level of data protection, with AES-256 encryption and a kill switch that automatically shuts off web traffic if you get disconnected from the server.
You can use the service on up to 5 devices at a time, and sign up with a 30-day money-back guarantee on your subscription.
Need more info? Here's our detailed expert review of ExpressVPN.
Overall Rating: 4.9 – Our Overall #1 VPN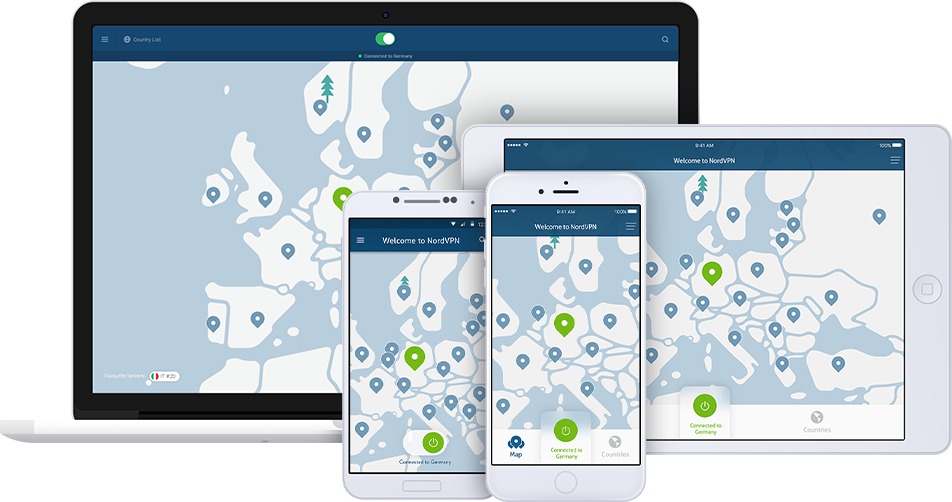 SPECIAL OFFER: GRAB YOUR 70% DISCOUNT to Get a Belgian IP Address With NordVPN NOW!
NordVPN has almost 5,300 servers around the world, with 66 servers in Belgium alone. For this reason and many others, it's a very popular choice for getting a Belgium IP address.
NordVPN is also a world leader in privacy protection. The Double VPN feature adds an extra layer of encryption as your data is sent across multiple servers on the network.
Up to 6 of your devices can be secured at once using a single NordVPN account. You can try the service risk-free with a 30-day money-back guarantee.
Need more info? Here's our detailed expert review of NordVPN.
Overall Rating: 4.8 – Best Value VPN/Best VPN for Mac/Intuitively Designed Interface for Instant Streaming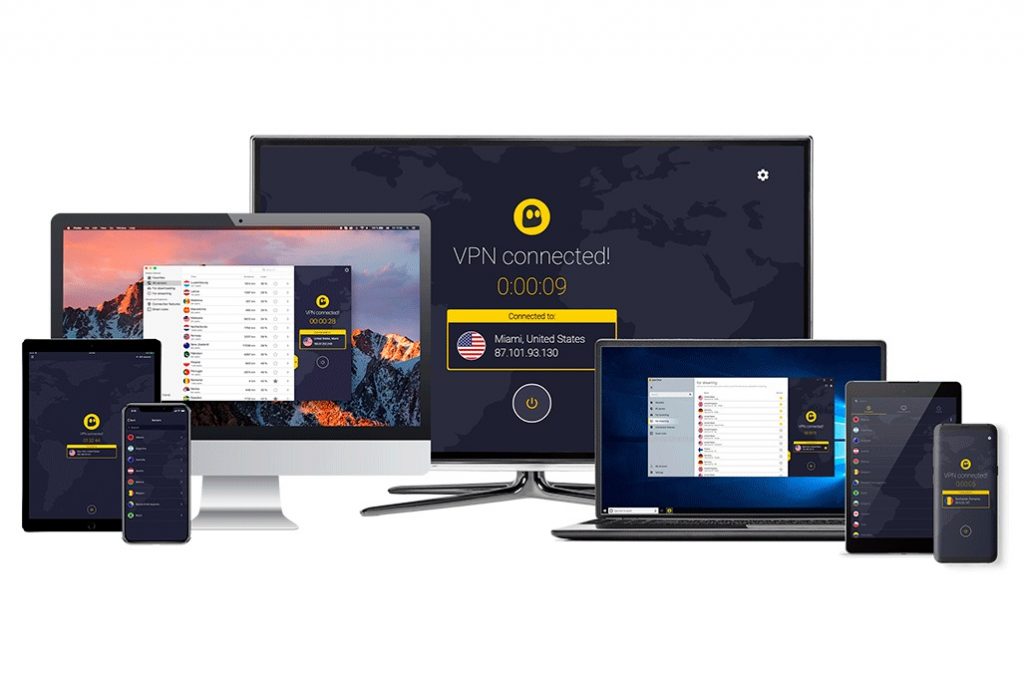 For Limited Time ONLY – Get 73% OFF CyberGhost Now
CyberGhost offers over 3,300 servers around the world, including 76 servers in Belgium. A single account protects up to 7 of your devices simultaneously, one more than most premium VPNs support.
Users love CyberGhost's unlimited bandwidth, ad blocking, and public wifi protection. The preconfigured Unblock Streaming profile makes accessing Belgian TV networks incredibly easy.
New users of CyberGhost get a free 24-hour trial and a 45-day money-back guarantee.
Need More Info? Here's our detailed expert review of CyberGhost.
Overall Rating: 4.5 – Top Ten VPN for Speed, Value, and Security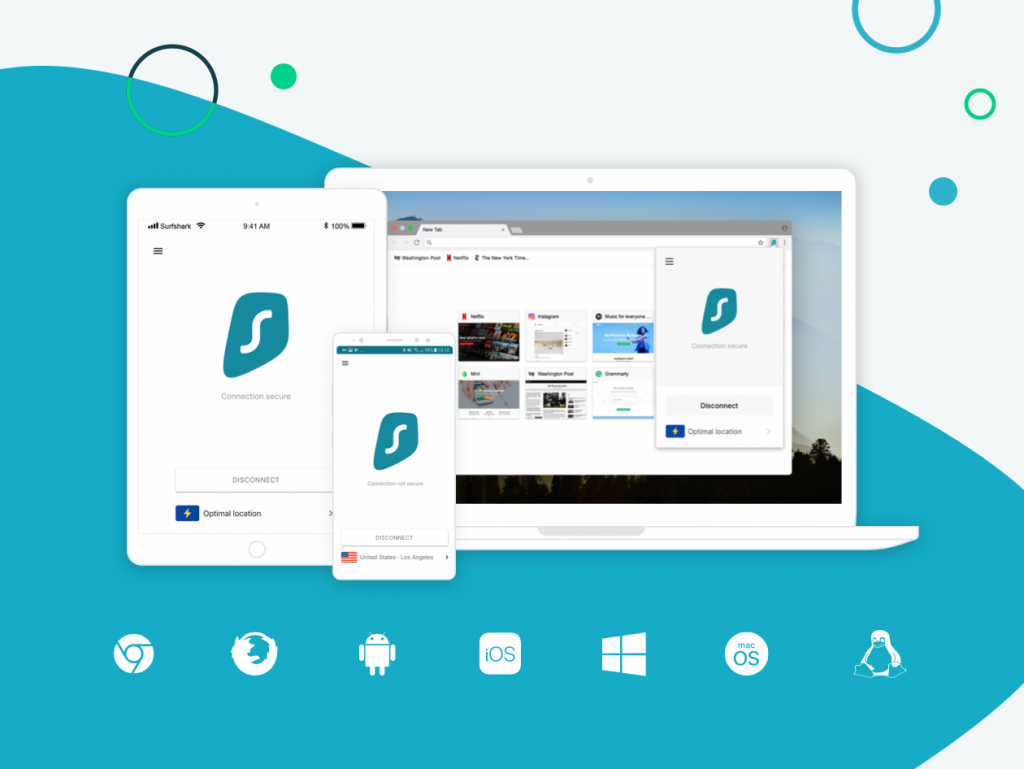 With servers in 60 countries, including two locations in Belgium, Surfshark is a new service that's already a widely used option to get a Belgian IP.
The network's obfuscated servers make sure that not even your ISP knows you're running a VPN. The apps are simple and intuitive, but if you ever have a problem, you'll love Surfshark's 24/7 customer service.
Best of all, Surfshark offers protection for an unlimited number of devices on just one account. You can get your account with no risk, thanks to a 30-day money-back guarantee.
Need More Info? Here's our detailed expert review of Surfshark.
Further Reading
Find the Best Deals on VPNs With These Coupon Codes
5 Best VPNs for Belgium – Fast, Cheap, and Reliable