How to Get a Netherlands IP Address Anywhere in 2020 [+VIDEO]
Updated on 24th April 2020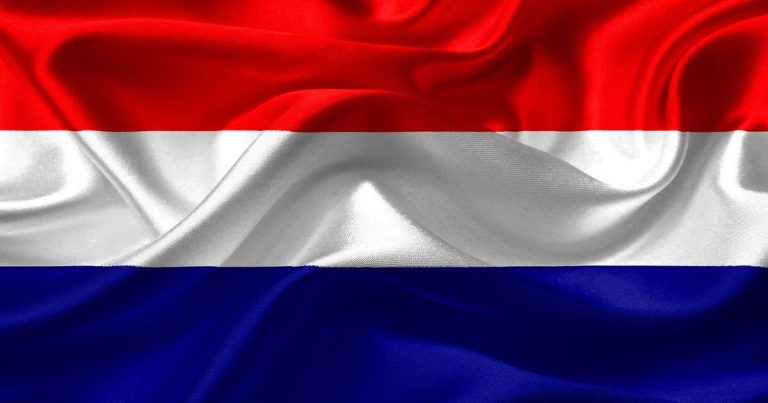 If you want to watch NPO or get access to your Dutch bank account from outside the Netherlands, you'll need a Netherlands IP address to bypass website geoblocks and access restrictions.
Streaming sites, shopping sites, and banking portals all use geolocation data to identify where their users are. They give full access only to users in a designated region. That's why if you're outside the Netherlands, you can't access your favorite sites or important accounts.
There is an easy and safe way to get the Dutch IP address you need to get past these blocks. All you need is a high-quality VPN that offers secure servers in the Netherlands. Read on, we'll show you how.
Quick Guide: How to Get a Netherlands IP Address with a VPN
Choose a VPN. ExpressVPN is our recommended provider for a secure Dutch IP address. See below for two more solid options.
Install the VPN and connect to a server in the Netherlands.
Check your new IP address using our tool.
Table of Contents
How a VPN Can Get You a Netherlands IP Address
A VPN diverts your internet traffic (everything you send and receive online) through one of its servers in another part of the world.
If you choose a server in the Netherlands, your traffic will travel to the Netherlands before going to its destination. It's a process called VPN tunneling, and it masks your true IP address by giving you a new one from the VPN server.
Therefore, using a VPN server in the Netherlands will give you a Dutch IP address. Every website you visit or online service you use will think that you are really in the Netherlands.
A VPN Also Keeps You Safe & Lets You Stream Almost Anything
Masking your IP address can stop hackers and trackers from accessing your device or collecting information about your online activity. It also lets you view geo-restricted content like KIJK, which you can't normally watch from outside the Netherlands.
You can shop, watch, or access your personal accounts as through you were in Amsterdam. You can also view regionally relevant search results on engines like Google. That's a big advantage if you have a business and want to research Dutch markets.
Aside from giving you a new IP address, premium VPNs use advanced encryption technology to secure your data. These two functions go hand-in-hand to give you the best online privacy and security protection available today.
We do not recommend free IP switchers (proxies) or free VPNs because they use less secure forms of encryption and often host dangerous ads or sell your data to third parties.
Weaker security technology also means that free proxies are quite easy to detect. Strong geoblocks, such as those used by Netflix, have no trouble spotting and blocking traffic sent from free IP changers.
On the other hand, the best VPNs will give you smooth and easy access to the most popular streaming sites, including Netflix, HBO, the BBC iPlayer, and more.
What to Look For in a VPN
Wide server network. For a Dutch IP address, you'll need a Netherlands server. A VPN with a large, global server network will also enable you to unlock content from the USA, UK, or almost anywhere else in the world.
No-logging policy. Look for a strict privacy policy that promises the VPN will not log information about you or your online activity.
Strong encryption. Keep an eye out for Advanced Encryption Standard (AES). It's the strongest and best encryption available to keep your data safe.
High speeds. A VPN with fast servers is essential for streaming without frustrating buffering.
Advanced security features. The best VPNs include extra security features like DNS leak protection and a kill switch.
The Best VPNs to Get an IP Address in the Netherlands
Overall Rating: 4.9 – The Fastest VPN We Tested for the Netherlands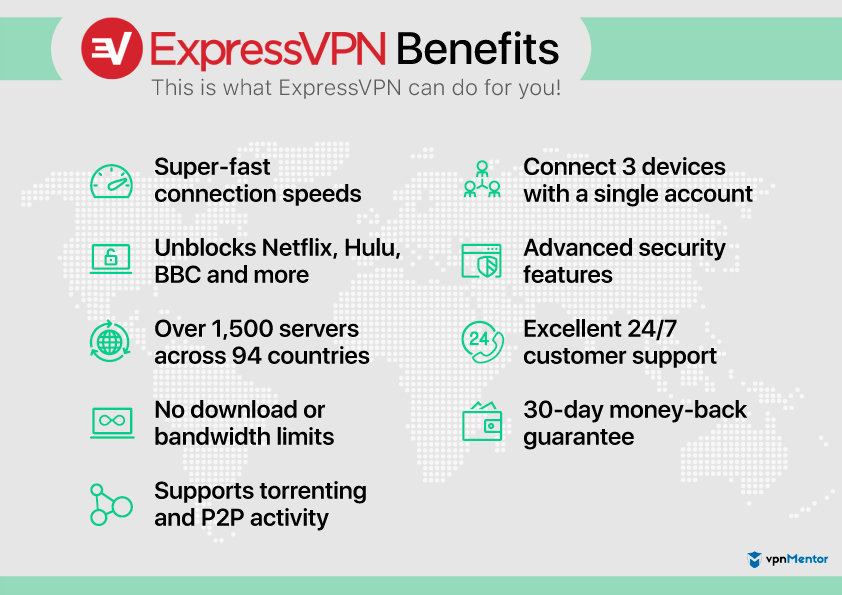 Don't Miss It: Get 49% off the #1 VPN & try it for 30 days risk-FREE
ExpressVPN offers industry-leading security features and impressive speeds. It doesn't keep logs and uses military-grade AES encryption. It's a user favorite for streaming because of its fast servers and superior capabilities for bypassing geoblocks.
ExpressVPN has three server locations in the Netherlands, with multiple Dutch IP addresses. New users can sign up with the peace of mind of the 30-day, no-questions-asked, money-back guarantee.
Need more info? Here's our detailed expert review of ExpressVPN.
Overall Rating: 4.9 – Our Overall #1 VPN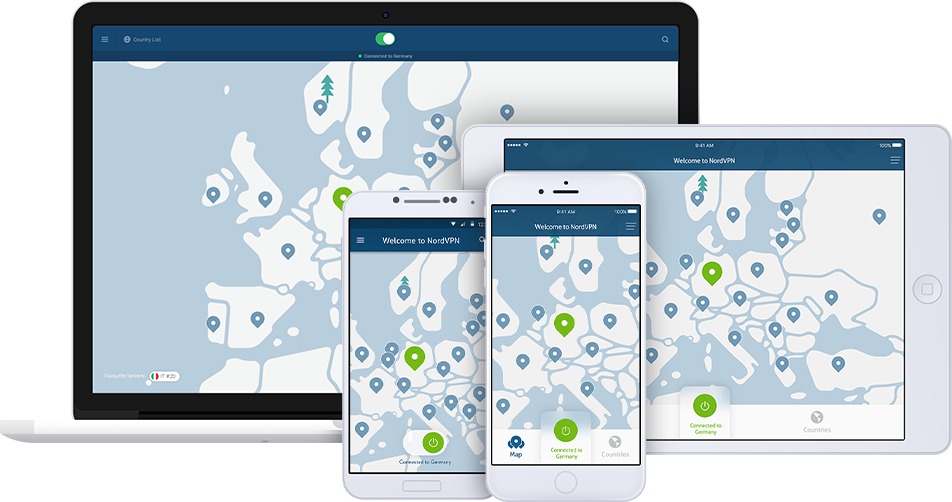 SPECIAL OFFER: GRAB YOUR 70% DISCOUNT to Get a Netherlands IP Address With NordVPN NOW!
NordVPN offers an impressive 216 servers in the Netherlands and has a strong reputation for bypassing even the trickiest geoblocks. It uses AES encryption, Double VPN (a second encryption layer) and advanced features to stop trackers and keep your data private.
NordVPN offers a 30-day money-back guarantee, allowing you to try it out before you commit. And unlike many VPN providers, NordVPN places no restrictions on your use during the trial period.
Need more info? Here's our detailed expert review of NordVPN.
Overall Rating: 4.8 – Best Value VPN/Best VPN for Mac/Intuitively Designed Interface for Instant Streaming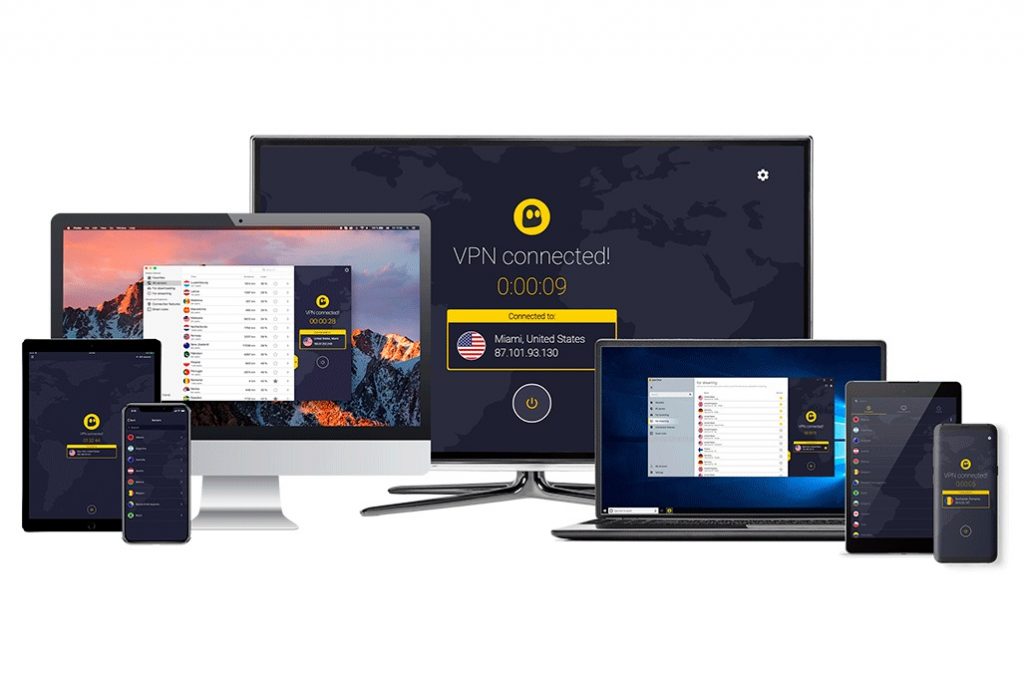 For Limited Time ONLY – Get 73% OFF CyberGhost Now
CyberGhost is one of our best-rated VPNs for its impressive combination of fast speeds, a wide server network, topnotch security features and user-friendly apps. It offers 110 servers in the Netherlands.
CyberGhost uses AES encryption and doesn't log user data. You can protect up to 7 devices with one account, which makes it a great choice if you switch devices often or want to protect your whole family. You can try it out under the 45-day money-back guarantee.
Need More Info? Here's our detailed expert review of CyberGhost.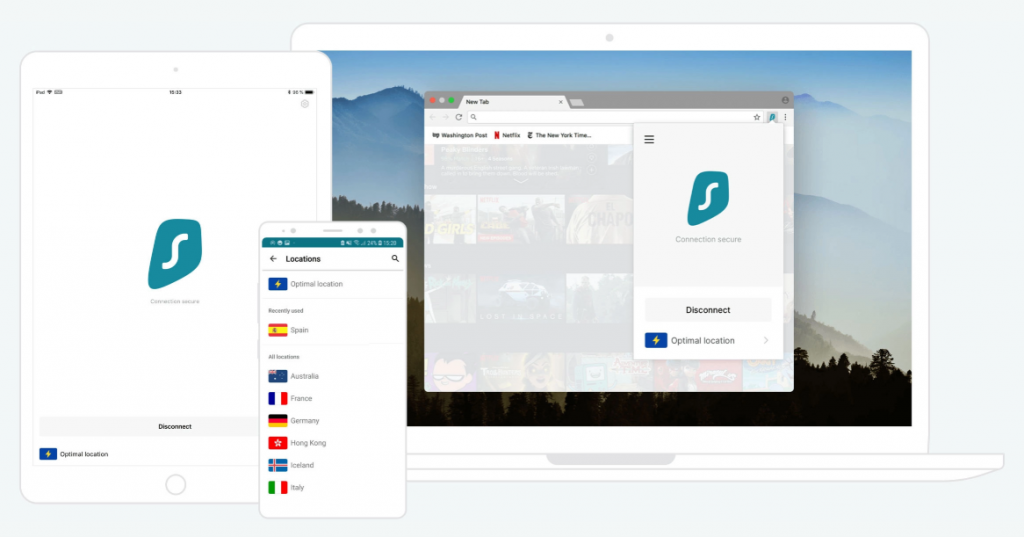 Surfshark is a new entry to the VPN market, and it's an impressive choice. It offers fast speeds, topnotch security features like a kill switch and DNS leak protection, and secure AES 256-bit encryption.
Although the provider does not release details on server locations, we have confirmed that Surfshark does have Netherlands servers. Based on user reviews, it has no problems keeping its promise to unlock closely guarded sites like Netflix and Hulu with ease.
Need More Info? Here's our detailed expert review of Surfshark.
Further Reading
Best VPNs for Netherlands – Fastest & Cheapest Providers
Coupon Codes to Get the Best Deal on Your VPN Subscription
The 5 Best Verified No-Log VPNs