How to Get a Spain IP Address from Anywhere in 2020 [+VIDEO]
Updated on 24th April 2020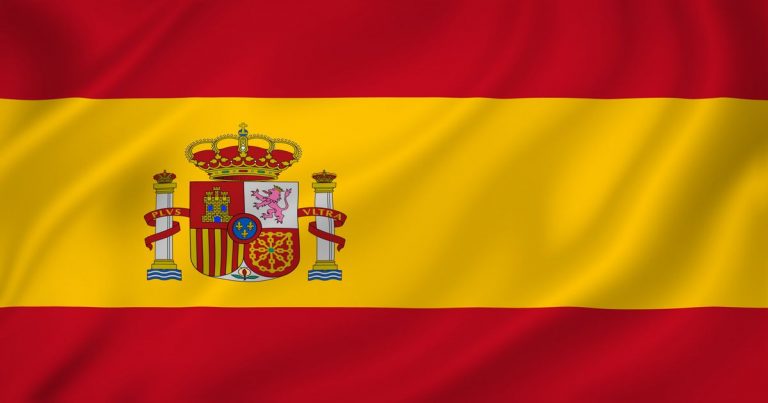 If you're outside of Spain and want to watch RSTV.es, you'll run into problems. Unfortunately, many Spanish TV channels are geoblocked. This means that the streaming site won't let you watch from outside of Spain.
We know how frustrating it is when you can't reach the content you want or need, but there is an easy fix. With the aide of a VPN service, you can trick websites into thinking you're in Spain by using a Spanish IP address.
Your Spain IP will also give you unrestricted access to Spanish bank accounts, regional news and social media sites, and far more. In this guide, we will explain exactly what you need to do.
Quick Guide: How to Get a Spain IP Address with a VPN
Choose a VPN. We recommend ExpressVPN or one of the three other options shown below.
Install the VPN and connect to a server in Spain.
Check your new IP address using our tool.
Table of Contents
How a VPN Can Get You a Spanish IP Address
When you use a VPN, your internet traffic is routed through any server you choose on the network. If you connect to a server in Spain, your traffic will be assigned a Spanish IP address, masking your actual location. This process is called VPN tunneling.
Every website you enter will believe that you're in Spain. You'll have unrestricted access to your favorite streaming content and other websites or services that you need in Spain.
A VPN Also Keeps You Safe & Lets You Stream Almost Anything
A Spain IP address will give you access to regional streaming sites like Mitele.es, so you can watch all your favorite shows. You'll also have unrestricted use of other Spanish sites such as your bank, which may limit your access from abroad.
Your Spanish IP address will also help you to do regional market research, since you'll be able to run searches as a local. On top of all that, accessing the same content as Spaniards at home is a great way to learn about Spanish culture and language.
The VPN services we recommend have top-of-the-line security features, including AES encryption technology and no-logs policies. Privacy is critical when you're transmitting or receiving sensitive material such as banking or business data.
There are free VPNs and proxy services, but they don't provide the security or access you'll get with a premium VPN. Many of them use weak encryption that hackers can easily crack. Some of them even sell your data to third parties.
Streaming sites can also easily detect and block free IP changers. So if one of your goals is watching Spanish television, if you choose the wrong VPN, you'll be no better off than you were before. Meanwhile, the best VPNs will get you past even the tough blocks on Netflix.
What to Look For in a VPN
Servers in Spain – You'll need at least one to get a Spain IP address.
High speed – A fast VPN with unlimited bandwidth will allow you to stream content easily without lag or buffering.
Unblocking capabilities – If your VPN has a record of unblocking Netflix and Hulu, it will allow you access any Spanish TV network you want.
Server Network – By choosing a VPN provider with a large network, you'll be able to access content from all over the globe.
Security Features – Make sure your VPN has Advanced Encryption Standard (AES) encryption, DNS leak protection, and a kill switch.
The Best VPNs to Get a Spanish IP Address
Overall Rating: 4.9 – The Fastest VPN We Tested for Spain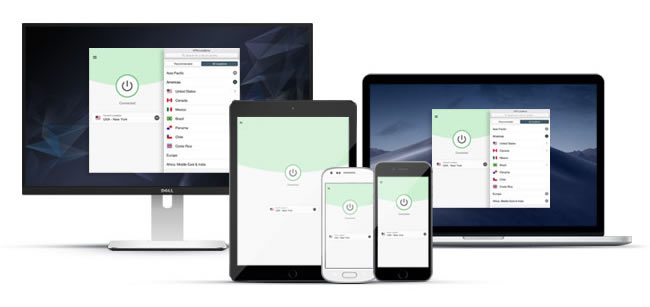 Don't Miss It: Get 49% off the #1 VPN & try it for 30 days risk-FREE
ExpressVPN is a crowd favorite because of its fast servers that ensure you won't be stuck waiting for content to download. Its geoblocking capabilities are strong, so you'll be able to access any sites you want across Spain.
With servers in both Barcelona and Madrid, ExpressVPN is a top choice for getting a Spain IP address. Security measures include military-grade AES encryption. With a 30-day money-back guarantee, you can give it a shot with no risk.
Need more info? Here's our detailed expert review of ExpressVPN.
Overall Rating: 4.9 – Our Overall #1 VPN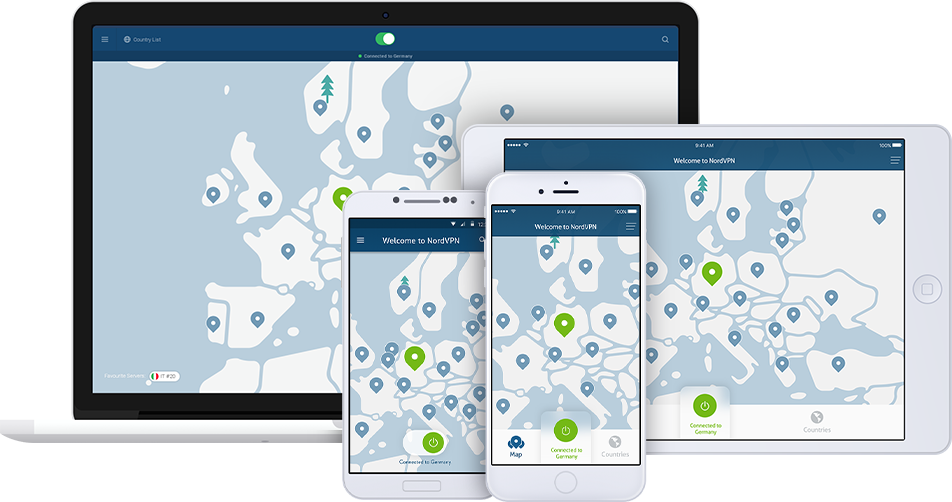 SPECIAL OFFER: GRAB YOUR 70% DISCOUNT to Get a Spain IP Address With NordVPN NOW!
NordVPN hosts 45 servers in Spain, making it a great choice for getting a Spain IP address. NordVPN also provides 24/7 customer service via live chat, which can be helpful especially for VPN newbies.
With military-grade encryption and a strict no-logs policy, you can be sure your data will be safe with NordVPN. Even better, there's a 30-day money-back guarantee.
Need more info? Here's our detailed expert review of NordVPN.
Overall Rating: 4.8 – Best Value VPN/Best VPN for Mac/Intuitively Designed Interface for Instant Streaming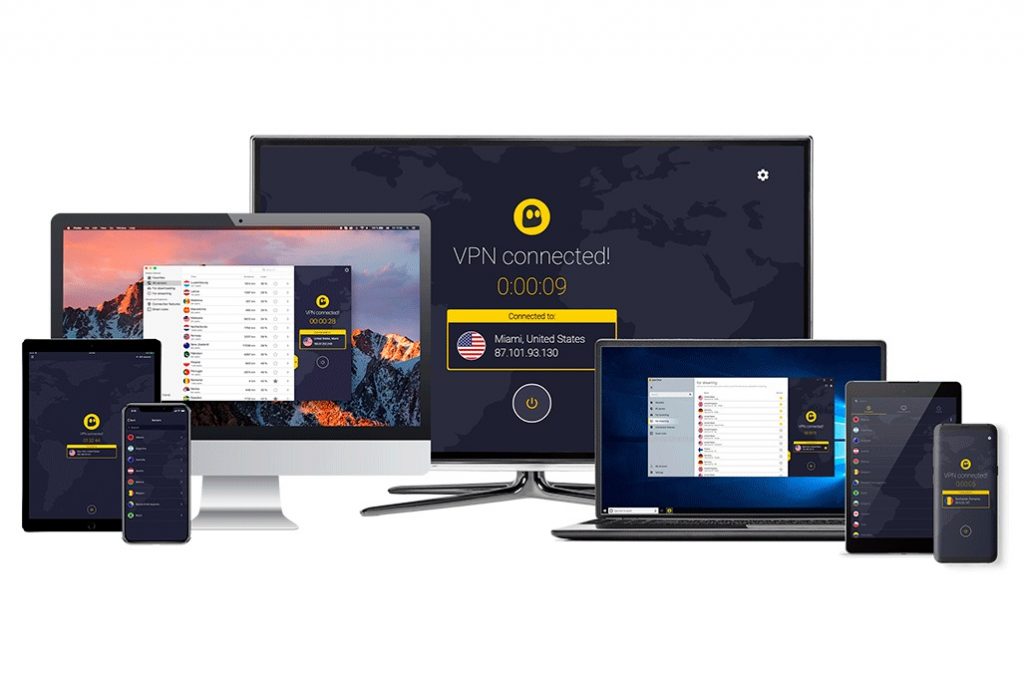 For Limited Time ONLY – Get 73% OFF CyberGhost Now
CyberGhost is another solid VPN that offers AES encryption and public wi-fi protection. It boasts fast speeds, servers throughout the globe, and no logging of user data. With 90 servers in Spain, it's a great choice for your new IP address.
If your entire family wants to use a VPN on their devices, you'll appreciate that CyberGhost allows up to 7 simultaneous device connections with one account. The 45-day money-back guarantee is one of the most generous in the business.
Need More Info? Here's our detailed expert review of CyberGhost.
Overall Rating: 4.5 – Top Ten VPN for Speed, Value, and Security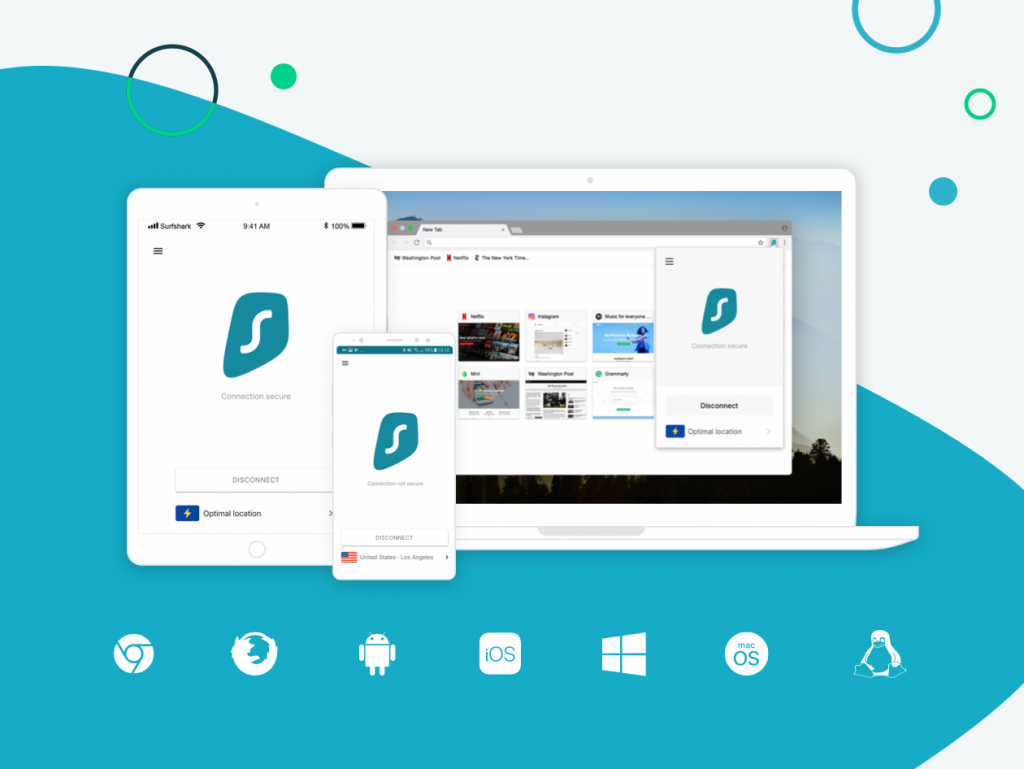 Surfshark is new on the VPN scene, but it's already impressing many users. With top security features and high speeds, Surfshark competes well with the VPN big names. The wide server network includes multiple servers in Spain.
With military-grade encryption and a no-logs policy, Surfshark takes data protection seriously. There is no free trial period, but you can try it risk free with a 30-day money-back guarantee.
Need More Info? Here's our detailed expert review of Surfshark.
Further Reading
The Best VPN Deals and Coupons
Our Complete Guide for VPN Beginners