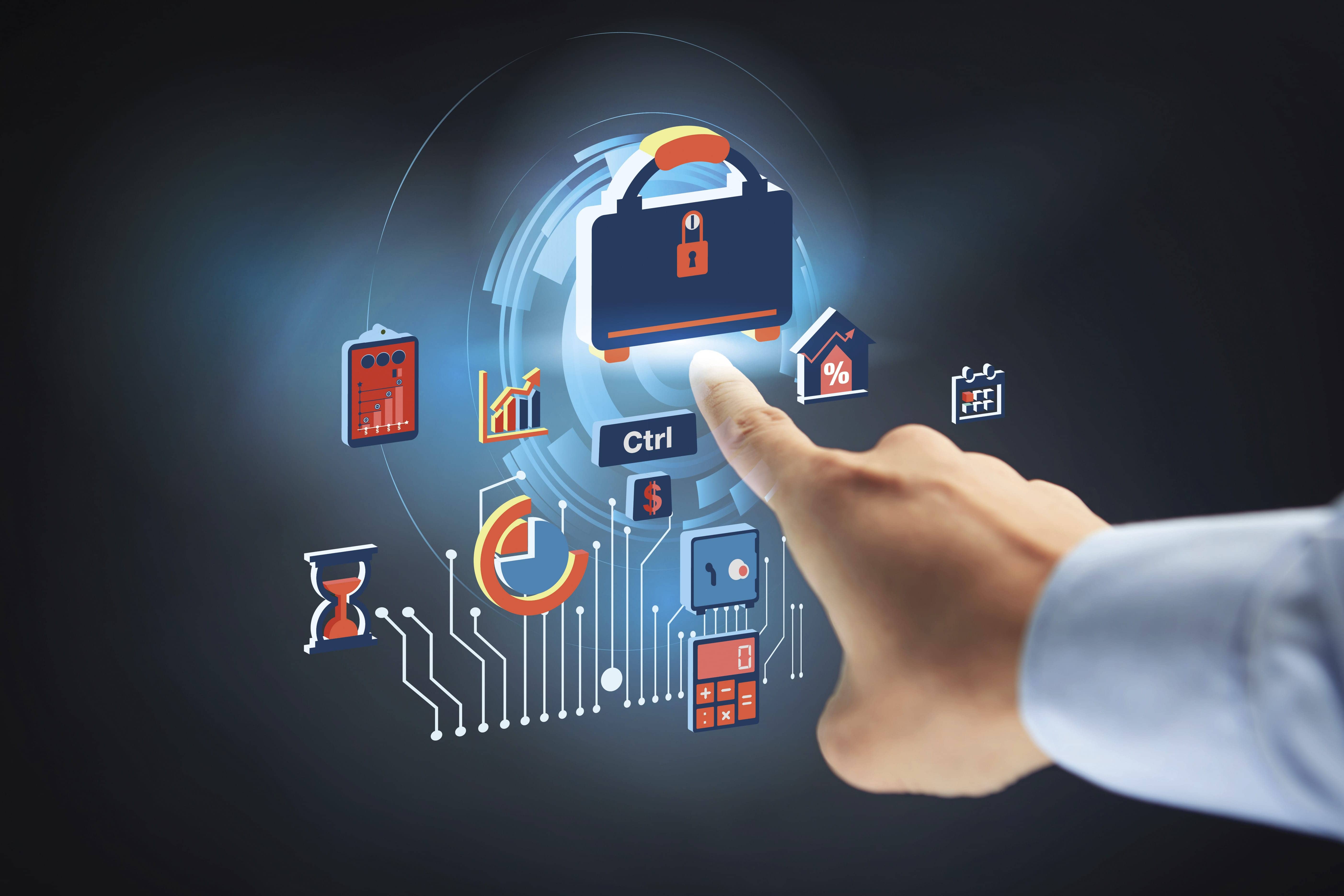 How to Easily Hide Your IP on Any Device (Quick Guide — 2023)
Every website you visit can track down your IP address. While your IP does not reveal your exact location to anyone, it does reveal the city you live in. This information is enough for savvy hackers and governments to track you eventually. So, whenever I want to keep my privacy intact, I need to change my IP address.
The easiest and most reliable way to change your IP address is to use a VPN. With it, you can get an IP address from a different country, which hides your true one. This makes it seem like you're browsing the internet from another place.
Out of all the VPNs I tested, I found ExpressVPN to be the most secure. It has a large network of secure servers and strong privacy features that keep your real IP hidden at all times. It comes with a 30-day money-back guarantee, so you can try it out risk-free. If you don't like it, you can get a full refund.
Quick Guide:
How to Hide Your IP Address in 3 Easy Steps
Download a VPN. I recommend ExpressVPN as it has robust privacy and security features that keep your IP address and traffic hidden. It's also compatible with a range of devices, so you can change your IP on your preferred ones.
Connect to a server in any country. This will change your IP and make you appear as if you're connected to the internet from the country you chose.
Browse the internet with your new IP. Access any site without your real IP address ever being exposed.
Why You Need a VPN to Hide Your IP Address
All the websites you visit can see your actual IP address, which means that you can easily get targeted ads that might slow down your internet. Not only that, if hackers get hold of your IP, they can track you down with a bit of snooping if that's what they're aiming for. A good VPN reliably hides your IP and keeps your internet traffic and data secure. In addition, I find that it's extremely easy to use compared to other methods of hiding an IP address, like Tor and proxies.
A VPN allows you to hide your actual location by giving you a different IP address. When you connect to one of its servers, it assigns you an IP address based on the server's location. So, if you're in Spain and you connect to a server in the UK, you'll be given a UK IP address. That way, you'll be browsing the internet as if you were in the UK.
Therefore, ISPs, governmental agencies, and hackers can't get access to your true IP address. In addition, the strong encryption protocols and no-logs policies of (good) VPNs keep your traffic and data from being exposed to third parties.
Best VPNs for Hiding Your IP Address in 2023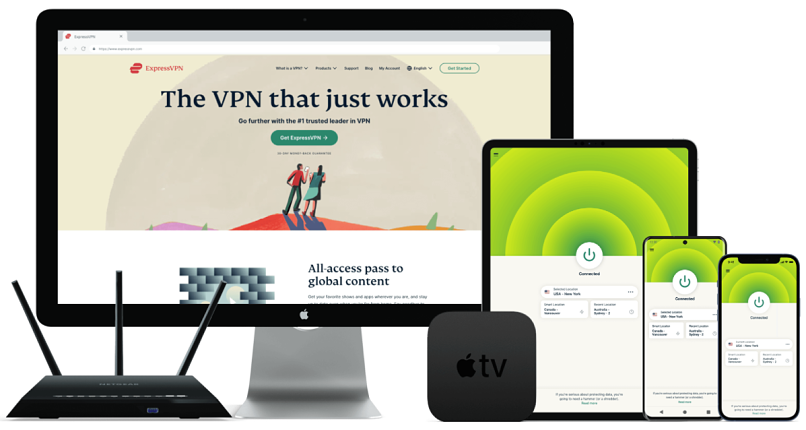 Editor's Choice
Editor's Choice

Tested February 2023
Try Risk-Free for 30 Days
Available on:
Chrome
Router
Smart TV
More
www.ExpressVPN.com
IP/DNS leak protection and a kill switch
Strict no-logs policy and AES 256-bit encryption
3,000 servers across 94 countries
Can unblock: Netflix, Disney+, HBO Max, Hulu, BBC iPlayer, Vudu, and more
Compatible with: Windows, macOS, iOS, Android, Linux, routers, Apple TV, and more
ExpressVPN has excellent IP and DNS leak protection that ensures your real IP is hidden. I tested 8 of its servers on ipleak.net to verify this, and I found no leaks whatsoever. It also comes with a kill switch that disconnects you from the internet when your VPN connection drops unexpectedly, preventing any IP leaks in the process. I especially use this feature when I travel to countries with strong internet censorship like Russia or China as I don't want my IP address to leak under any circumstance.
It also keeps your data private with its AES 256-bit encryption and strict no-logs policy. The encryption translates your internet traffic into strings of characters, making it impossible to decipher. Its no-logs policy is verified by an auditing firm, PwC, which adds another layer of privacy since it guarantees that your data won't be stored on its server. Since ExpressVPN is based in the British Virgin Islands, it is effectively outside the jurisdiction of the 5, 9, and 14 Eyes Alliance.
ExpressVPN has a large server network with 3,000 servers in 94 countries, which gives you a lot of options to change your IP. This also gives you access to plenty of geo-restricted sites all over the world. I like watching both the American and Spanish libraries on Netflix. So, I opt for US or Spanish servers depending on what I'd like to stream. Your IP changes once you connect to any of its servers, which means you can reliably and privately browse the internet from anywhere.
The lowest pricing plan starts at $6.67/month, and it is the option that most people (including me) choose, as the other plans are more expensive. However, ExpressVPN is currently running a discount that gives you 49% off the standard price, so you can take advantage of this if you want to save some money.
ExpressVPN comes with a generous 30-day money-back guarantee, so you can try it out risk-free. To test this, I contacted its customer support through the 24/7 live chat to get a refund. I got a reply within seconds from a very polite representative. They asked me a few questions about the service, after which they approved my request. After that, I got my money back in my account in just 2 days.
NoSpy servers
Strict no-logs policy, kill switch, and AES 256-bit encryption
9,753 servers across 91 countries
Can unblock: Netflix, Disney+, HBO Max, Hulu, BBC iPlayer, Vudu, and more
Compatible with: Windows, macOS, iOS, Android, Linux, routers, Apple TV, and more
CyberGhost owns its special NoSpy servers that provide you with an additional layer of security and speeds. Since it operates these servers, no shady third parties can access and leak your IP address and user data to anyone. I tested 5 of its NoSpy servers (all in different countries) for DNS and IP leaks and none were detected. You can still hide your IP and remain safe without these servers, but since they cost just around a dollar per month, it's worth having the extra protection.
It comes with reliable privacy features that keep your data safe at all times. Just like ExpressVPN, CyberGhost offers AES 256-bit encryption that makes your data unrecognizable to anyone. On top of that, it is headquartered in Romania, which is a country known for its fair privacy laws. This makes its no-logs policy even stronger and ensures that your data (including your real IP) will never be recorded or stored on its servers.
CyberGhost has a very intuitive app that lets you change your IP easily even if you're a VPN beginner. Finding a server will take you just a second since you can search for a particular country/city. Also, it has separate tabs for its NoSpy servers and the ones optimized for streaming and gaming, so the app is very well organized. I connected to a US server in no time by clicking on the big "Connect" button and watched The Witcher on Netflix as if I was in the US.
A downside to CyberGhost is that it can get expensive if you purchase the monthly plan, which also comes with a shortened 14-day money-back guarantee. However, it's yearly plans are priced reasonably, starting at $2.19/month. It also offers a great deal so you can get its longest plan at a 84% discount. CyberGhost also allows you to purchase a dedicated IP address for an additional monthly fee. This comes in handy for online banking, as accessing your bank from multiple IP addresses can raise red flags.
CyberGhost comes with a 45-day money-back guarantee. I contacted its customer support via live chat to see if they would commit to it. They quickly responded, and I was happy to see the refund reach my account 3 days after they approved my request. So you can try CyberGhost out risk-free to see if it suits you.
29,650 servers across 84 countries
AES 128-/256-bit encryption and a kill switch
10 simultaneous device connections
Can unblock: Netflix, BBC iPlayer, Hulu, HBO Go, Showtime, Amazon Prime Video, and more
Compatible with: macOS, Windows, Linux, Android, iOS, Roku, gaming consoles, and more
PIA has an extensive server network of 29,650 servers across 84 countries, so there are many IPs on your plate that you can use whenever you want to change your real one. This also means that you won't face connection issues due to server congestion. I tested 7 of its US servers with Hulu and all of them unblocked the platform, which means my real IP was masked the whole time.
It also comes with a kill switch that can be customized to your own liking. The regular kill switch works by cutting off your internet if the VPN connection drops once the VPN is on. The Advanced one works even when your VPN is off, which is great if you want to use PIA's IPs all the time instead of yours. This kill switch makes sure that you're not connected to the internet until PIA's app is launched. With these features, you can browse any site on the internet without having to worry about your real IP being exposed. I found the kill switch settings under the Privacy menu and successfully tested both.
In terms of UI, PIA is the opposite of CyberGhost — its customization options can spook a VPN beginner. However, its app comes pre-configured, so you can stick to its default settings, and everything should work fine.
PIA's cheapest plan costs $2.19/month, which is a great option if you want a long-term commitment. You save up to 83% if you choose the longest subscription. Also, you can pay an extra affordable fee for a dedicated IP address. This is the best way to access Netflix from another country without ever worrying about connection issues (as Netflix is known to block shared VPN IP addresses from time to time).
You can try PIA out risk-free for 30 days, using its money-back guarantee. I wanted to test the legitimacy of the guarantee, so I sent an email to the support team and requested a refund. They approved my request, and I got all my money back in 4 days.
FAQs on Hiding Your IP Address With a VPN
What's the easiest way to hide my IP address?
Among all the methods to hide your IP address, using a VPN is the easiest. It's secure and fast compared to other options.
It's also simple and intuitive to use — after downloading it, just connect to a server in the country of your choice. Within seconds your original IP address will be masked, and you'll appear as if you're browsing the internet from another country.
Can my IP address leak my location and identity?
Your IP address won't leak your identity. Nor will it reveal the exact house or building you stay in. It will, however, reveal the city you live in.
That being said, if hackers snoop in on your browsing activity or access your computer data, they can use this information (along with your city name) to narrow down your exact location and identity.
To prevent this from happening, you can use VPNs to change your real IP address with one from the country of your choice. They also protect your data, so your location and identity will remain private at all times.
Is it legal to hide my IP address?
Yes, but it's complicated. VPNs are legal in most countries; however, countries like China, Russia, and UAE restrict VPN use. Before you attempt to hide your IP address, check to see if there are any regulations or laws in your country about doing so.
In China, only government-approved VPNs are permitted, although no tourists have been fined for using other VPNs there. Nevertheless, the country employs VPN-blocking technology so only a couple of them work there. If you need a reliable VPN for China, ExpressVPN is one of the best and safest options.
On which devices can I change my IP?
You can change your IP address on a number of devices using a VPN. These include Windows, macOS, Android, iOS, and Linux-based devices. A select few VPNs, like the ones on this list, also allow you to change IP addresses on routers, smart TVs, streaming devices, and gaming consoles.
Will changing my IP address help me unblock streaming sites like Netflix?
Yes, it will, if you choose a reliable method to do so, like using a VPN. However, not all VPNs can bypass geo-blocks. Netflix and other popular streaming sites employ robust VPN-blocking technologies that detect the VPNs' IPs. Therefore, only top-tier VPNs will hide your IP successfully from streaming platforms. You won't face any issues unblocking Netflix and other streaming sites with the VPNs on this list.
Why is a VPN the best way to change my IP address?
A VPN is the best way to change your IP address because it is easy to use and provides top-class security and privacy.
Let's compare VPNs to other ways of changing IP addresses and look at why the former is better.
VPN vs. Incognito mode — Incognito mode doesn't change your IP address. All it does is not save your browsing history, cookies, site data, or any other information on your computer. On the other hand, VPNs change your IP address and secure your data so that no one can get their hands on it.
VPN vs. a new ISP — You can change your IP address by shifting to a new ISP or asking your current ISP for a new one. However, a VPN is a more convenient option than going through the hassle of setting up a new ISP.
VPN vs. proxy — VPNs are better than proxies as they are more secure. Proxies don't encrypt your data, and their security features aren't as good as VPNs'.
VPN vs. Tor — Tor encrypts data only if you're using a browser app. It does not encrypt the data of other apps on your computer or phone as VPNs do. Moreover, surfing or streaming on the internet with Tor is slow as the data is routed through multiple servers.
VPN vs. firewall — A firewall cannot change your IP address. Its only role is to prevent malicious traffic or software from entering your computer.
Hide Your IP Address Now
Changing your IP address is simple and straightforward when you use a VPN. Once you connect to a server on the VPN app, you can get a new IP address in a matter of seconds.
My no.1 VPN recommendation is ExpressVPN. It keeps your IP and all your data hidden, thanks to its robust security and privacy features. It also has a foothold in most countries with its large server network, so you can get access to IP addresses from regions across the globe. The best part is that it comes with a 30-day money-back guarantee that lets you test its features risk-free. So if you're not satisfied, you can get a full refund.
To summarize, the best VPNs for changing your IP address are…
Privacy Alert!
Your data is exposed to the websites you visit!
The information above can be used to track you, target you for ads, and monitor what you do online.
VPNs can help you hide this information from websites so that you are protected at all times. We recommend ExpressVPN — the #1 VPN out of over 350 providers we've tested. It has military-grade encryption and privacy features that will ensure your digital security, plus — it's currently offering 49% off.