How to Unblock Spotify at School or Anywhere – Easy Hack 2020
Updated on 19th June 2020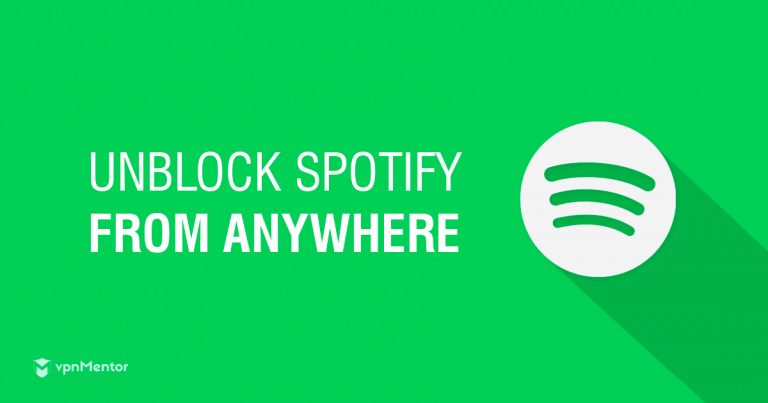 It's frustrating to pay for a Spotify subscription, only to find that your access is blocked due to geo-restrictions. In some regions, Spotify isn't even accessible at all.
Even in your home country, you may find that Spotify is blocked at your local school or place of work.
The good news is you can how to access Spotify wherever you are. A VPN is the perfection solution for travelers and for locals who want to utilize the full features offered by Spotify.
By usingNordVPNor other high-speed VPNs, you'll be able to listen to your favorite music from anywhere in the world.
VPNs work by masking your IP address so that you can bypass geo-restrictions. VPNs are an easy and safe way to avoid content blocks.
In the section below, we'll show you exactly how you can use a VPN to unblock Spotify at school or anywhere else!
How To Listen to Spotify Anywhere: Quick Guide
Choose a VPN with servers based in the United States — NordVPN is our top recommendation for unblocking Spotify so you can listen to what you want, when you want.
Install the VPN and connect to a US-based server.
Turn on your Spotify app and sign in. Now you can start streaming your favorite music!
Why You Need a VPN to Unblock Spotify
At the local level, you may find that your school or place of work blocks access to Spotify. Travelers may also find that Spotify is blocked in their destination country.
US-based users have full access to Spotify's music catalog, as do users in most western countries. If you live or travel outside of the United States or Europe, you can use a VPN in order to access Spotify's service and all of its features. All you need to do is connect to a VPN server in a country with Spotify access. Spotify is currently available in the countries listed here.
Spotify may block access for users in specific countries or regions. This can be due to issues with intellectual property rights or copyright law.
Spotify's platform blocks users in these countries by identifying which IP addresses are located within the nation's geographical borders. When an IP address in a country where Spotify is blocked tries to connect to the service, their access will be denied. By masking your IP address with a VPN, you can avoid these restrictions regardless of your location.
A high-quality VPN will do more than simply allow you to bypass geo-restrictions. It will also offer powerful encryption to maintain your online privacy and keep your personal data safe from hackers and third parties.
We recommend choosing a VPN with unlimited bandwidth so that you have the highest quality streaming experience without buffering or loading problems.
Make sure that you only use a VPN with strong security features. These are our top VPN recommendations for unblocking Spotify.
Conclusion
By choosing a high-speed, secure VPN, you'll be able to bypass geo-restrictions and access Spotify no matter where you are in the world.
Not sure which VPN you want to choose for streaming music from Spotify? We recommend choosing NordVPN for unlimited bandwidth, powerful encryption, and access to US servers.
Further Reading
Want to save money on your next VPN subscription? Find exclusive offers, coupons, and VPN deals on this page.
Interested in learning more about why you need to use a VPN? We've created a VPN guide with all the basics.
Looking for free streaming services? Check out our list of free streaming options that do not require a subscription.