How to Watch the 2018 MLB World Series Online from Anywhere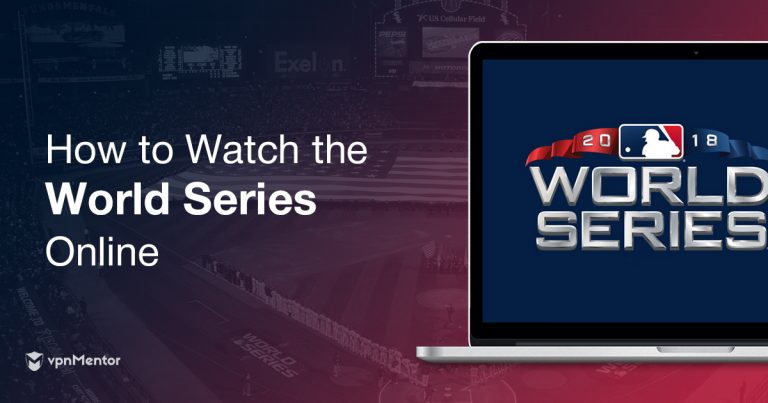 They might call it the World Series, but they sure don't make it easy for most of the world to watch. Geo-restrictions on all major broadcasters of the series will make it seem impossible to catch the action in many countries when the Red Sox and Dodgers face off on October 23.
In the US, Fox is the main broadcaster for the series, showing every game through local affiliate channels across the country. That's great news for Americans, since all major US TV and streaming platforms include Fox, but it doesn't help most fans worldwide.
If you live in or are visiting a country without a regional broadcast of the World Series, using a VPN is the easy, safe way to watch Boston and LA battle for the championship. We'll take you through everything you need to know to see every exciting pitch.
How to Watch the 2018 World Series: Quick Guide
Based on whether you have a current American cable/satellite TV or streaming service subscription, choose the guide that applies to you and follow the simple steps.
If you already have a US cable/streaming/satellite TV subscription
Here's how to access the Fox World Series broadcasts if you subscribe to a US TV service but need to watch from outside the US:
Sign up with a VPN provider with US servers. (Some VPNs can't access US streaming content, but we've listed the best choices below, including #1 CyberGhost VPN.)
Download and launch the VPN app, then choose a US server location.
Go to the Fox website (fox.com). You may be asked to confirm your location. This is fine, because your VPN server will cover for you with a US IP address.
Verify your provider from the list shown and sign in (you may need to click on "See All Providers" to find your service).
Batter up! You're ready to watch!
If you don't have a US cable/streaming/satellite TV subscription
The easiest way to live stream the World Series if you don't have a subscription to an American TV service is to use your VPN to sign up for Sling TV or Hulu Live TV:
Sign up with a VPN provider. (We love CyberGhost for streaming, and have several other great recommendations below.)
Install and launch the VPN app to choose a US server location.
If you don't have an American credit card, go to MyGiftCardSupply.com and purchase a Sling TV or Hulu gift card. Make sure to follow the directions on the site to redeem the card.
Go to the Sling TV or Hulu website to redeem your gift card and/or sign up for the service. (The basic Sling Blue package includes Fox.)
You can now watch Fox from either your Hulu or Sling TV app or the Fox app/website. Note that if you stream directly from Fox, you'll have to verify your TV provider – just click on See All Providers to find Hulu and Sling TV.
Tune in on October 23 to see the first pitch and every exciting moment that follows!
YouTube TV is another great alternative for watching the World Series on Fox, as the service is actually an MLB broadcast partner. See our 2018 guide to using a VPN to access YouTube TV for more information.
World Series Game Schedule:
Game 1: Tuesday, October 23, 2018, Boston, USA, 8:09 p.m. local time.
Game 2: Wednesday, October 24, 2018, Boston, USA, 8:09 p.m. local time.
Game 3: Friday, October 26, 2018, Los Angeles, USA, 5:09 p.m. local time. 
Game 4: Saturday, October 27, 2018, Los Angeles, USA, 5:09 p.m. local time. 
Game 5 (if needed): Sunday, October 28, 2018, Los Angeles, USA, 5:15 p.m. local time.
Game 6 (if needed): Tuesday, October 30, 2018, Boston, USA, 8:09 p.m. local time. 
Game 7 (if needed): Wednesday, October 31, 2018, Boston, USA, 8:09 p.m. local time. 
Spanish Broadcast Options for the World Series
Fox offers a Spanish-language broadcast of the World Series on Fox Deportes. It is available at fox.com or via Sling TV or YouTube TV. Simply follow the directions above and search for the Fox Deportes stream.
As another option, Fox Sports Latin America will be covering the World Series in Spanish. The coverage will not be as complete as the Fox US broadcasts, but you can try accessing the live stream via a server in Mexico or Argentina.
Why You Need a VPN to Watch the MLB World Series
A virtual private network (VPN) is a handy way to get past any trouble you may have with geo-restrictions. It works by masking your true IP, giving you one that matches the server you've selected.
This means US servers are a must if you're planning to watch Fox's World Series broadcasts.
The best VPNs also offer premium security features to keep your data safe and your identity unknown while you surf the web. You can never be sure who's interested in your personal data, so a VPN's tracking protection is great to have for peace of mind.
In fact, a top-level VPN is perfect for keeping your online footprint permanently hidden. A good provider will thoroughly encrypt all data sent to and from your device, and delete all your session data the moment you disconnect.
The Best VPNs for Watching the 2018 World Series
These are the VPNs that are sure to give you seamless streaming of live US sports coverage, including the World Series between the Boston Red Sox and the Los Angeles Dodgers, two legendary Major League Baseball powers.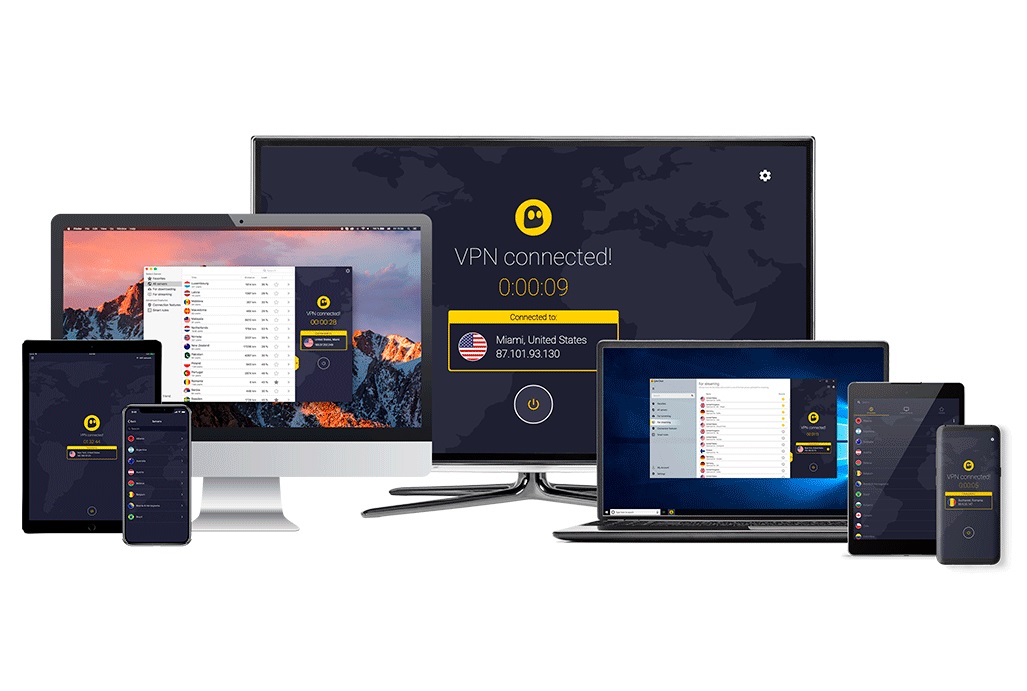 CyberGhost offers swift connection speeds and solid security at an affordable price, making it our top choice to watch the World Series on Fox.
You can connect up to 7 devices with a single account, so you'll be protected whether you watch on your mobile device, tablet, or desktop. CyberGhost's network has 2,700 servers to choose from worldwide, include hundreds in the US.
High-level security features like DNS and IP leak protection, a kill switch, and your choice of the OpenVPN, L2TP-IPsec, and PPTP protocols ensure that while you watch the games, no one will be watching you.
The apps are incredibly simple to use, but if you ever have a question, support is a click away via live chat 24/7. And if you think we're enthusiastic about CyberGhost, wait until you see what actual users have to say about it.
Money-back guarantee: 45 days
Free trial: 7-day trial on Android and iOS; available trial for Windows
Free version available: No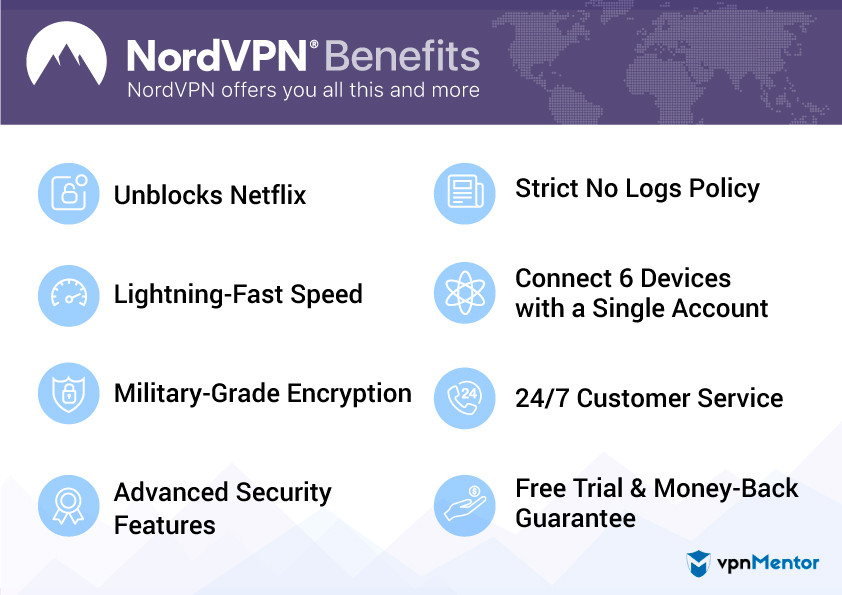 Panama-based NordVPN is best-known for its extensive security features, but it's also great for streaming content from the US. Just select a server location from the map, and let the lightning-fast network do all the hard work for you.
NordVPN keeps you safe with military-grade encryption, with the option to use Double VPN if you're willing to give up a bit of speed for complete anonymity. CyberSec is another great feature of this VPN, a high-tech blocker of ads and dangerous websites.
Friendly customer service, 6 simultaneous connections, and almost 2,000 US servers, many of them optimized for streaming, help to explain why users have made NordVPN the most popular VPN in the world.
Money-back guarantee: 30 days
Free trial: 3-day trial with full network and feature access
Free version available: No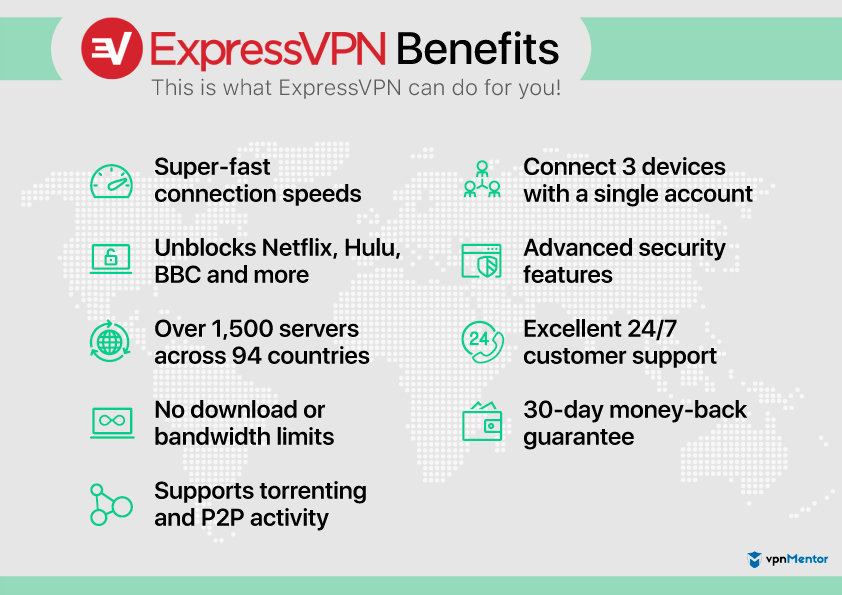 ExpressVPN is first-rate provider with the best connection speeds of any VPN we've tested. A prominent advocate for internet freedom and privacy, this VPN offers ultra-strong encryption backed up by numerous security extras.
VPN experts love all the protocol options and customizable settings, while beginners get the benefit of a sleek user interface and the most responsive 24/7 customer service we've encountered.
The network's 130+ server locations can be used to unblock a range of services, including Netflix, in addition to the World Series. To learn more about why users gave ExpressVPN a score of 4.9 out of 5, check out the hundreds of reviews we've collected.
Money-back guarantee: 30 days
Free trial: 7-day trial for iOs and Android only
Free version available: No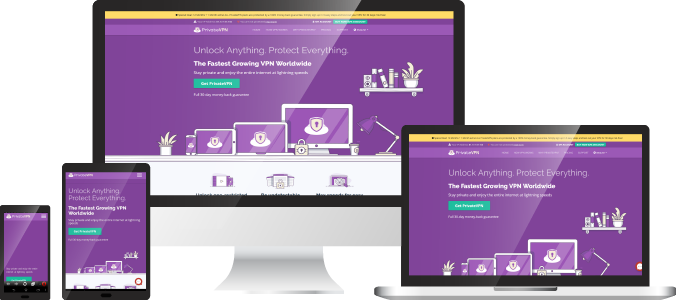 PrivateVPN is a great option for the budget-minded. The lack of a premium price tag doesn't mean that it can't keep up with the other VPNs on this list for World Series streaming.
The network's impressive speeds are more than good enough for streaming US content, and you can choose from a range of protocols (OpenVPN, PPTP, L2TP, IKEv2, and IPSec) to keep your data safe.
PrivateVPN is also useful for torrenting, and keeps zero logs of user data. Users agree that with its support for 6 simultaneous device connections, PrivateVPN is one of the best low-cost providers on the market.
Money-back guarantee: 30 days
Free trial: Available by contacting support
Free version available: No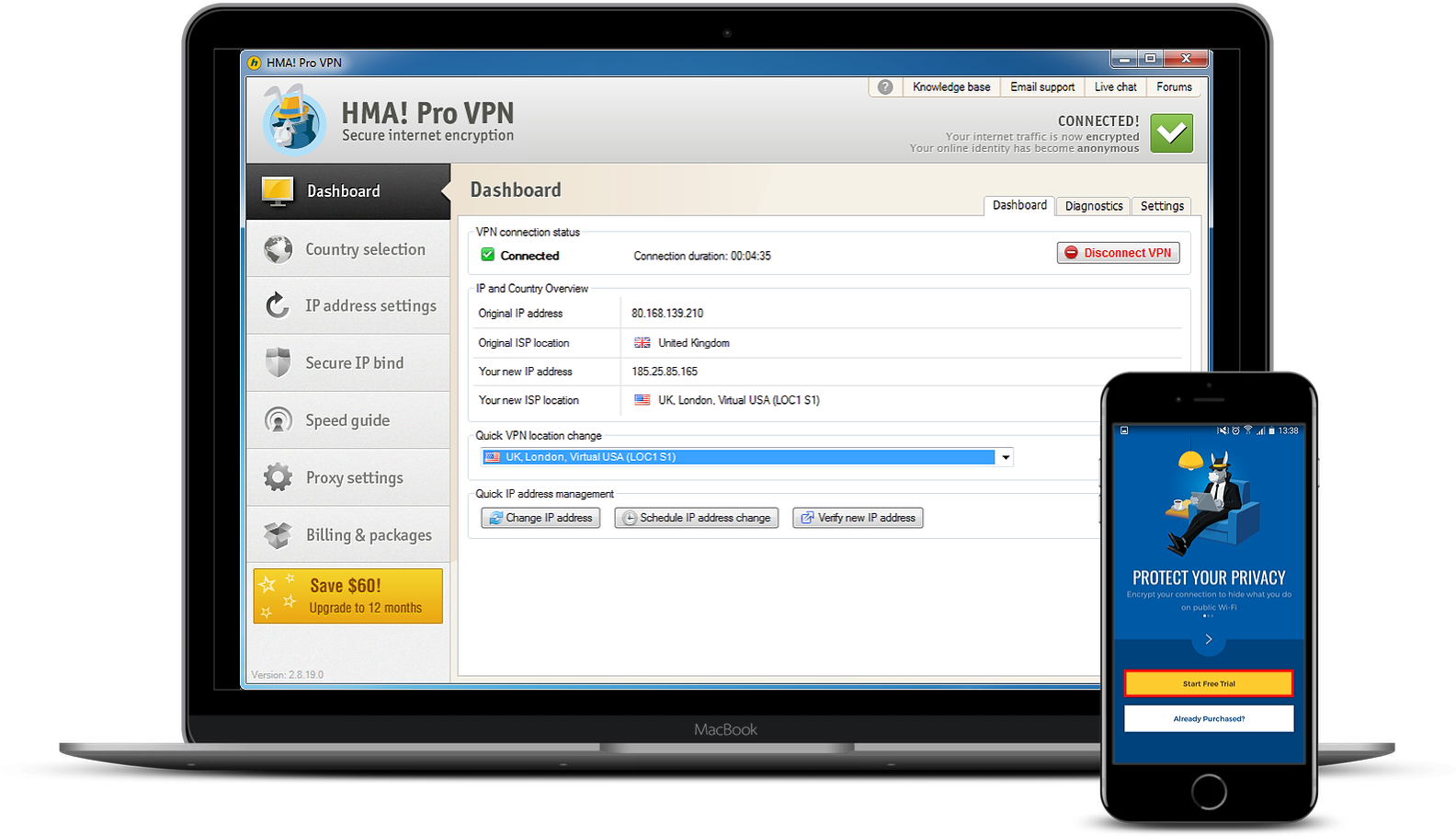 Our winner for the VPN with the most eye-catching name, HideMyAss! (HMA) provides great apps for all devices to stream restricted content and stay undetected while you're online.
HMA has an almost ridiculously large array of server locations, spanning just about every country you can think of. You'll find hundreds of those servers in cities across the US.
Ultra-simple preset modes will have you connected and streaming the World Series in no time. For veteran VPN users, HMA lets you pick from a trio of protocols (OpenVPN, PPTP, and L2TP) and other connection settings to customize your experience.
User enthusiasm has pushed HMA up to the #5 position in our rankings of over 300 premium VPN providers. You can expect reliable speeds, a complete range of security measures, and support for up to 5 simultaneous connections.
Money-back guarantee: 30 days
Free trial: 7-day trial
Free version available: Free web proxy (not a complete VPN service)
Summary
Nobody should have to miss out on the World Series just because of where they are when the players take the field. A reliable VPN provider will ensure that you can watch every game in HD with no hassles, no lag, and no worries about your privacy.
A VPN makes it easy to keep up with sports events no matter where you are, and no one should be without the privacy protection and data security that the best VPNs provide.
The Red Sox and Dodgers both have fans around the world, and we want to make sure every one of those fans can easily tune in to watch the action. We also want you to get a great VPN at the best possible price, so make sure to check out our massive discounts page!