How to Watch UFC Fight Night 136: Moscow from Anywhere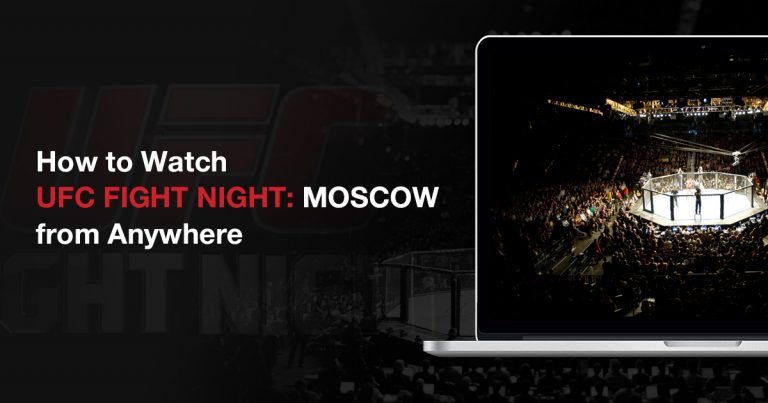 UFC Fight Night 136 is just around the corner, and you don't want to miss it.
For the first time in UFC history, Fight Night will be held in Moscow, Russia. The big headline is the heavyweight match between Mark Hunt and Oleksiy Oliynyk. With three other great fights on the main card, this event will undoubtedly be epic.
However, it may be a challenge to watch UFC Fight Night 136 live if you're currently outside the United States. Whether the cause is content blackouts or US cable requirements, catching all the UFC action live on September 15 could require a little extra work.
On top of that, even if you're in a country where most UFC broadcasts are readily available (including the US), regional blackouts could shut you out of the Fight Night 136 action.
Don't worry – you can solve these problems easily with just a few fancy internet moves. We're here to show you how to kick through the blocks and dodge the blackouts.
All you need is a PayPal account and the right virtual private network (VPN). With some clever thinking, you can even watch for free! Let's get started.
How to Watch UFC Fight Night 136: Quick Guide
You can watch all the UFC Fight Night 136 matches via the UFC Fight Pass. Although UFC Fight Pass is available worldwide, you'll want to connect from a US server to avoid any potential blackouts. Here's how to do that:
Choose a high-quality VPN service. We have five solid recommendations for you down below – our top pick, CyberGhost, has a wide array of US servers, great speeds, and a user-friendly interface.
Connect to a US server.
Subscribe to the UFC Fight Pass with PayPal. Tip: you can use the 7-day free trial to watch Fight Night 136 for free!
Enjoy the action-packed preliminary fights and main card live!
Note: Even within the US, local blackouts of UFC Fight Pass broadcasts can occur. If you run into a blackout notification, simply choose a server in a different US city.
Why You Need a VPN to Watch UFC Fight Night 136
Even with Fight Pass being available worldwide, you'll still need a VPN to make sure you can watch Fight Night Moscow without a worry.
Here are a few of the reasons why a VPN is necessary:
UFC Fight Pass is available in countries all around the globe, but what UFC doesn't tell you is that not all fights are broadcast everywhere.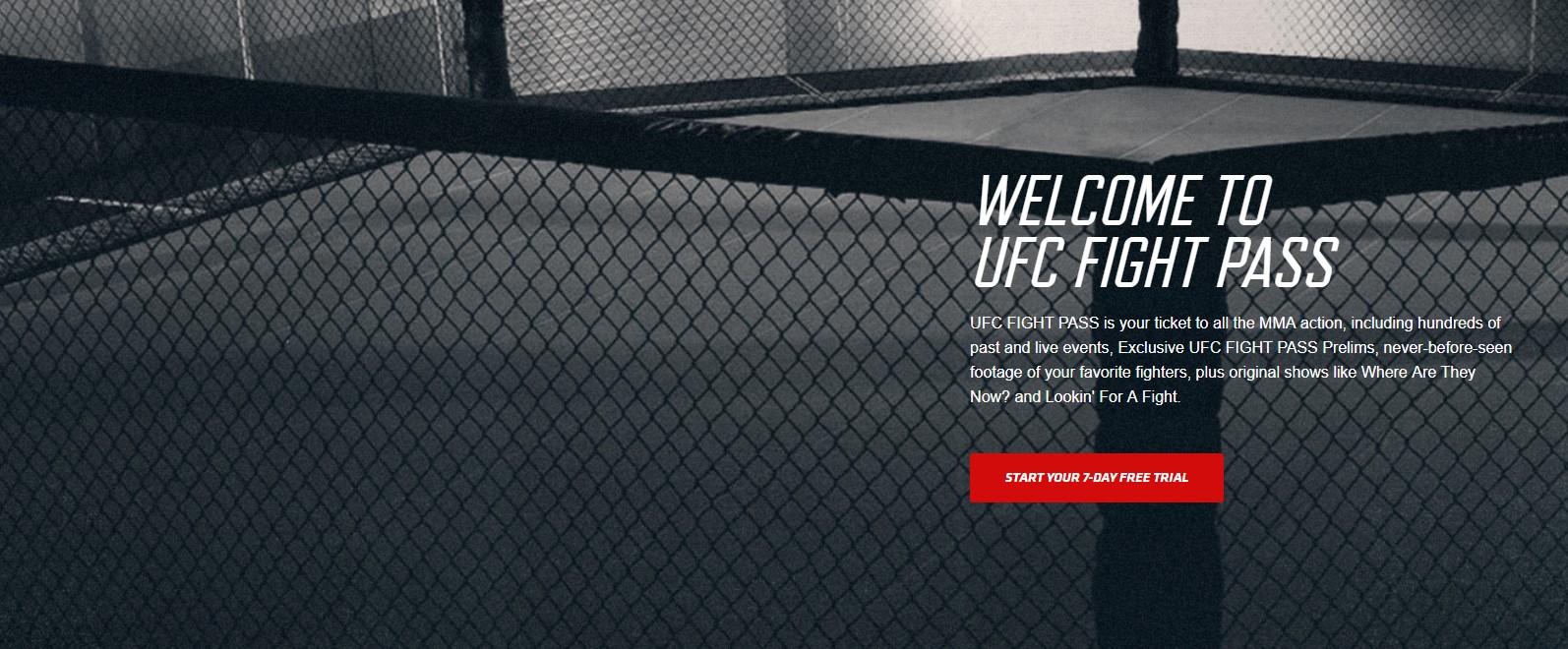 Countries where UFC Fight Nights have been geoblocked in the past include Albania, Australia, Brazil, Macedonia, Montenegro, Morocco, Switzerland, United Arab Emirates – and we could go on.
What's worse is that when you sign up for Fight Pass, UFC doesn't provide reliable information about which fights may be blocked in your region. As a result, it's really hard, if not impossible, to know which fights you can actually watch with your region's version of UFC Fight Pass.
The solution is simple: just use a VPN to connect to a US server! By obtaining an American IP address, you'll be watching from the US – or at least, that's where UFC's website will think you are. And that means no hidden blocks on fights to worry about!
Make sure, however, that your VPN has servers in multiple US cities. That way, if you're really unlucky and initially connect in a city with a local blackout of UFC Fight Night 136, you can just jump over to a server in a different American city and all the action will be yours.
Unblocking content is one of the many benefits a VPN offers, but not actually the most important one. Above all else, a good VPN protects your privacy online. If you want to be safer on the internet – with protection from cybercrime, annoying pop-ups, and ISP or government surveillance and data retention – using a VPN is the easiest, most effective option.
To learn more about everything VPNs do to safeguard your privacy, take a look at our beginner's guide.
What to Look For in a VPN to Watch UFC Fight Night 136
If you want to make sure you can watch Fight Night in Moscow without any interruptions, then you need to make sure your VPN is up to the task. There are several critical factors to keep in mind when choosing your service to ensure that you'll be able to not only access the Fight Night broadcast, but also enjoy it in HD quality.
The more US servers, the better. Sometimes, the server you've chosen may be receiving excessive traffic. In rare cases, it may even be blocked by the website you're trying to access! Having a big server network at your disposal makes it easy to overcome these issues.
Speed is crucial. To stream video in high quality, a VPN doesn't have to be the fastest on the market, but some VPNs are notorious for their slow speeds due to overloaded servers and terrible connections. Just think about the constant buffering issues, and how they would ruin a great night of thrilling UFC matches.
Choose a reputable provider. Handy features like preconfigured profiles are great, but don't trade your privacy for extras. Make sure your VPN keeps zero logs, has a detailed privacy policy, and includes essential security features like strong encryption and a kill switch. Check out our list of the best no-log VPNs on the market to see how you can have spotless privacy and advanced features together.
It may seem like a challenge to find the ideal VPN for UFC Fight Night, but we've done the research for you. You'll find the best VPNs for the job below.
The Best VPNs for Watching UFC Fight Night 136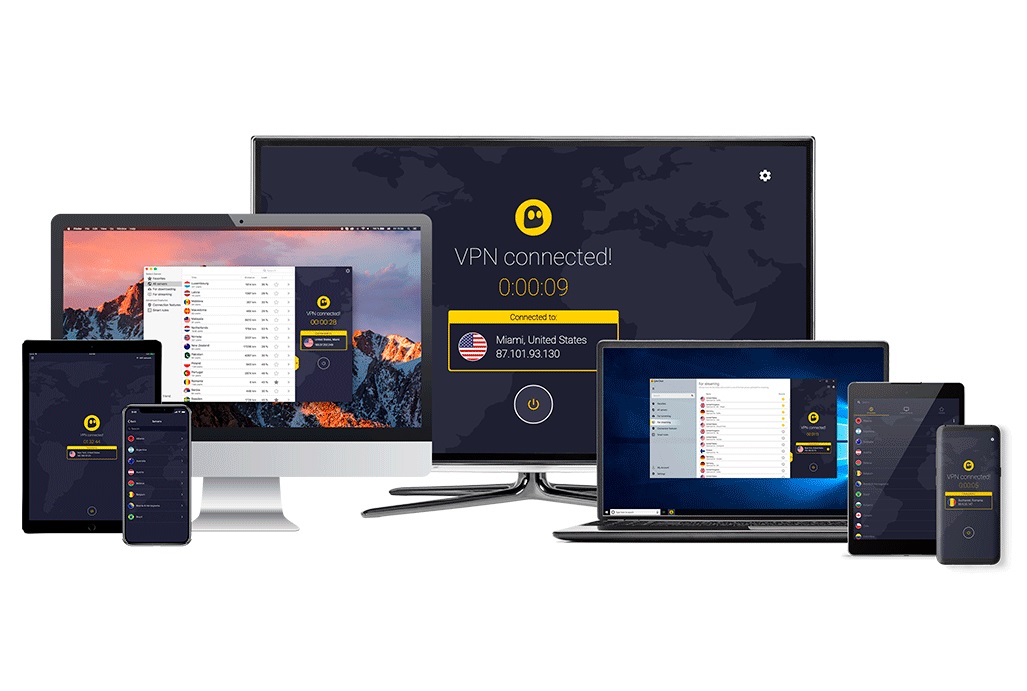 CyberGhost's 460+ servers in the United States make it a perfect pick for getting the most out of American websites and services. Thanks to an awesome interface with premade profiles (including one for streaming), this VPN is not only fast and secure, but very easy to use as well.
You can try CyberGhost for free with the 7-day free trial, and every subscription comes with a 30-day money-back guarantee. Overall, it's the perfect streaming VPN for both beginners and veterans – which is why it's a crowd favorite.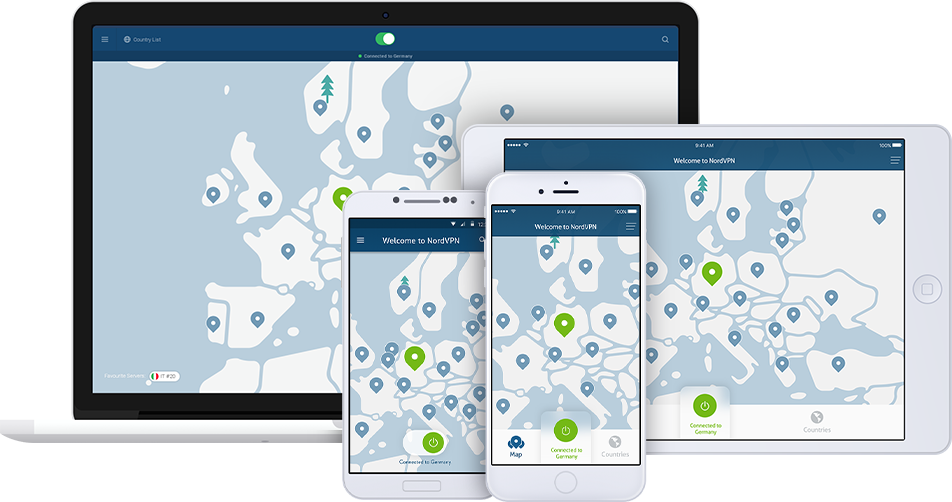 NordVPN offers strong security with its CyberSec suite and sets you up beautifully for streaming by providing thousands of ultra-fast servers and great unblocking. It's also one of the most reliable services around, with regular updates that improve user experience and add even more servers.
You're also covered by a 30-day money-back guarantee when you sign up! NordVPN is all about being exceptional, just check out what users are saying about this leading VPN.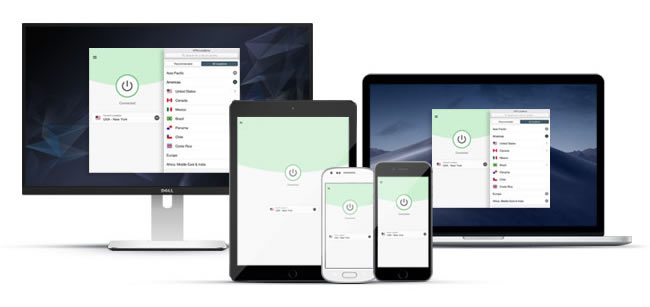 Blazing-fast speeds, guaranteed privacy, and a huge server network – these are ExpressVPN's top qualities. In addition, it has some great extras for streaming. Customizing your VPN traffic is easy with this VPN, thanks to the split tunneling feature.
Although ExpressVPN's free trial is only available for its mobile apps, you can try it risk-free on any device for a whole month, thanks to the money-back guarantee. This VPN is one of the best on the market, and that certainly shows in its user reviews.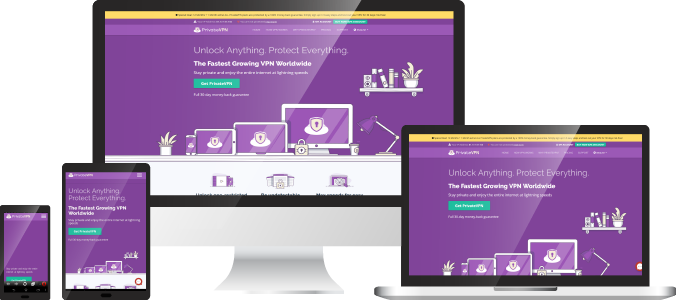 PrivateVPN is impressive despite its small network. This affordable VPN gives you several US servers and has managed to keep a low profile, escaping the notice of streaming services attempting to block VPNs. The result? You can get surprisingly cheap unblocking and top-shelf protection, with excellent speeds to match.
PrivateVPN is a compact but powerful service, and you can see what it's all about with the free 7-day trial – just contact the friendly customer support and tell them why you want to try it. You're also guaranteed a refund within a month of subscribing, but only if you're under 100GB of bandwidth. If you're still unsure, see what users think about this neat VPN.

Looking for a budget VPN with the servers and features of an expensive service? We'd tell you it's impossible – except that PIA exists to fulfill that very need. It has the encryption and speeds you want, along with 1,800+ servers in the US alone. And you can get all that at one of the cheapest prices in the premium VPN market.
There are some rough edges to this VPN service, however. For example, there's no live chat support. Some servers are rather slow as well, but you have plenty to choose from. Lastly, PIA's company headquarters are in the US, which isn't good news due to the data retention laws there.
Still, PIA has proven itself as a dependable VPN service. You can see for yourself and use the 7-day guarantee to get your money back if you're not happy – or you can check out users' opinions to help you make your decision.
Summary
Once you know what you need to do, watching UFC Fight Night 136: Moscow from anywhere on Earth is pretty simple. Follow our simple steps, and you won't have to worry about geoblocks anymore – it's easy to bypass them with a VPN. Enjoy all the UFC action!
Want a premium VPN at a budget price? You can get one by checking out the best VPN deals going on right now! Offers change regularly, so keep checking back for new bargains.