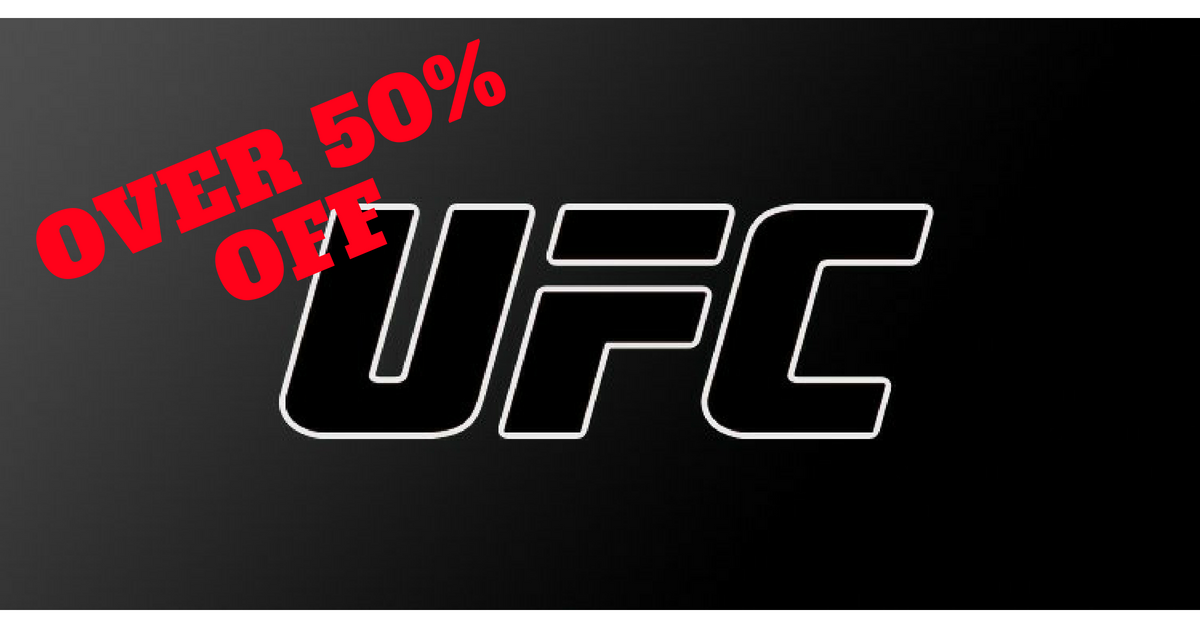 There is No Free UFC, But You Can Get 50% Off
You love the action and energy of UFC Fight Night, so you're looking for the easiest and cheapest way to watch it online.
If you've done that search already, you may have come across a few websites advertising free streaming. Sounds perfect, right?
Not so much.
Free Streaming Websites Can be Dangerous
Free streaming sites are illegal and will likely install cookies and ad-trackers onto your computer. And some will even just let you watch a few seconds, and then cut the broadcast, and tell you that you need to register and download a program to watch the rest.
Who wants that kind of interruption when you're in the middle of one of one of the most anticipated fights of the year? Plus, who knows what kind of malware may be lurking in that download.
That's why we recommend that you stream from the UFC official site.
However, due to licensing deals with local broadcasters, some fights – often the biggest and most exciting ones – are blocked in certain countries.
Fortunately, you can easily bypass these restrictions with a VPN.
Plus, because UFC.TV charges different prices in different countries, even if you live in a country without any blocks, you can also use a VPN to find the cheapest prices on your Fight Pass and pay-per-view fights.
So even though it's not free, we'll show you how to bring the price down so you can save over 50% on viewing –in just 3 simple steps.
Use a VPN to Access UFC.TV from Anywhere
The UFC official site is an awesome resource to find out about your favorite fighters and the latest news in the world of MMA. And UFC.TV provides the simplest and safest way to livestream fights. If you're a big fan and want access to lots of fights, you can get a Fight Pass (which includes a 7-day free trial!); but even if with that, the most highly anticipated fights still require a separate pay-per-view purchase.
That said (as mentioned above), many fights are blocked in certain countries. When users try to see the fight, they get this error message: "Due to broadcast restrictions, this video is not available within a UFC FIGHT PASS subscription or as a pay-per-view in your region. Please check your local TV listings for viewing information. This event is currently blocked in your region."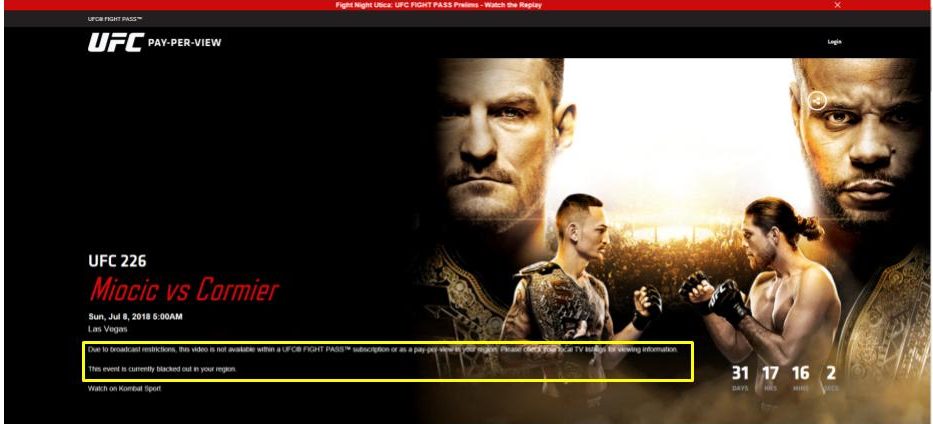 Fortunately, getting passed this block is really easy with a VPN.
A VPN, or virtual private network, works by tunneling your internet traffic through a remote server before it reaches the website you want to go to. As it does this, your IP address gets changed from your real one to the one belonging to the server.
So if you're in France, and you connect to a server in the US, UFC.TV will read your location as in the US, and you'll get access to all the content someone there would. Pretty cool, right?
A VPN Can Save You a Lot of Money
It might not seem fair, but UFC.TV charges different prices in different countries.
For instance, here's the price of a pay-per-view fight in the US:

And here's the price for that same fight in Australia:

And here it is in Japan: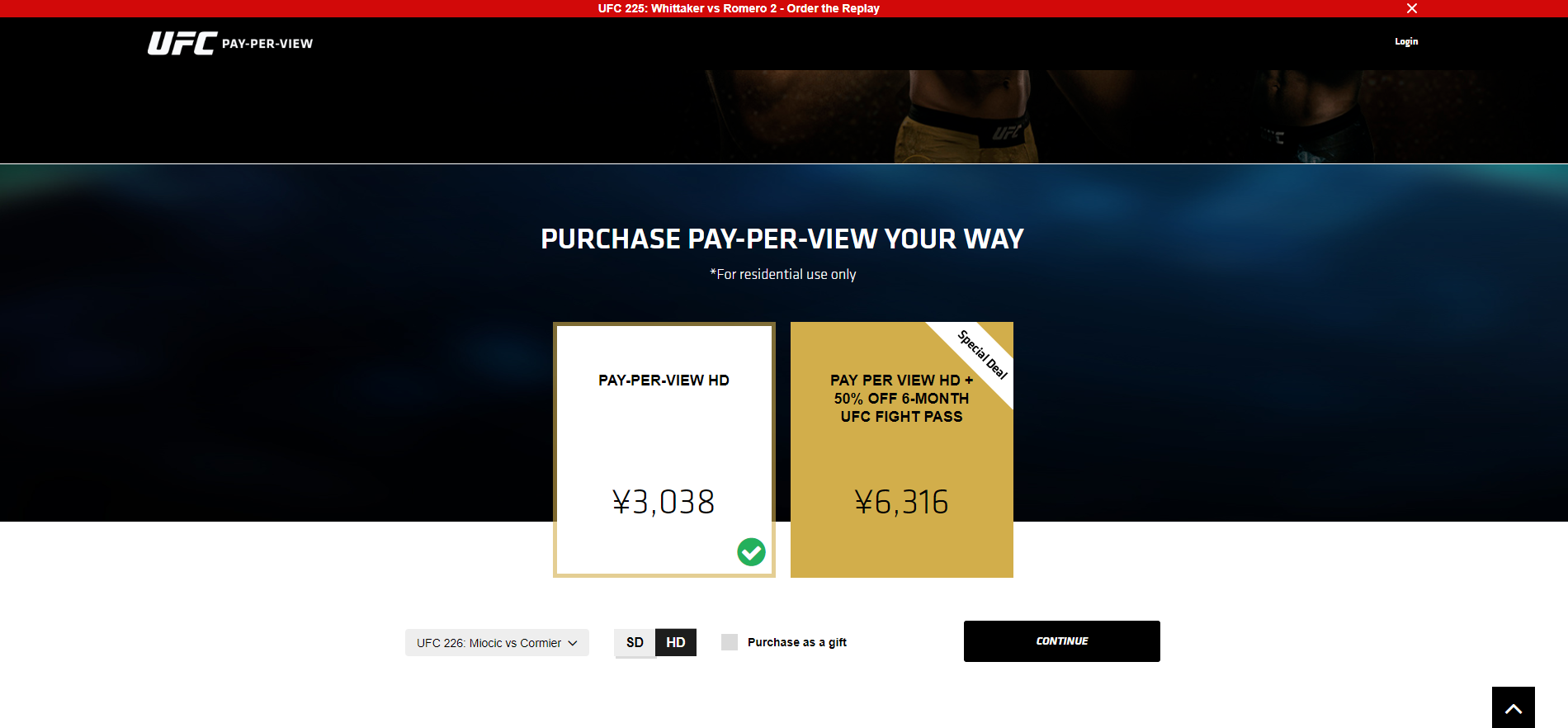 When you convert the prices to US dollars, they are:
US=64.99
Australia=49.75
Japan=27.57
Luckily, with a good VPN you can choose the country where you want your IP address to be located.
That means that you can get over 50% off.
We also compared the price of a Fight Pass in a bunch of countries, and although the difference wasn't quite as striking, it looks like you can get the biggest savings in Australia.
For bufferless streaming, you're going to want a VPN with high speeds and unlimited bandwidth. And of course, you're going to want one with lots of servers around the globe, so you can find the one that will get you the best deal on UFC.
Here are some of the best VPNs on the market – all of which that meet that criteria, and all of which are really simple to download and install.
How to Live Stream UFC in 3 Simple Steps
1. Choose the location from which you want to appear.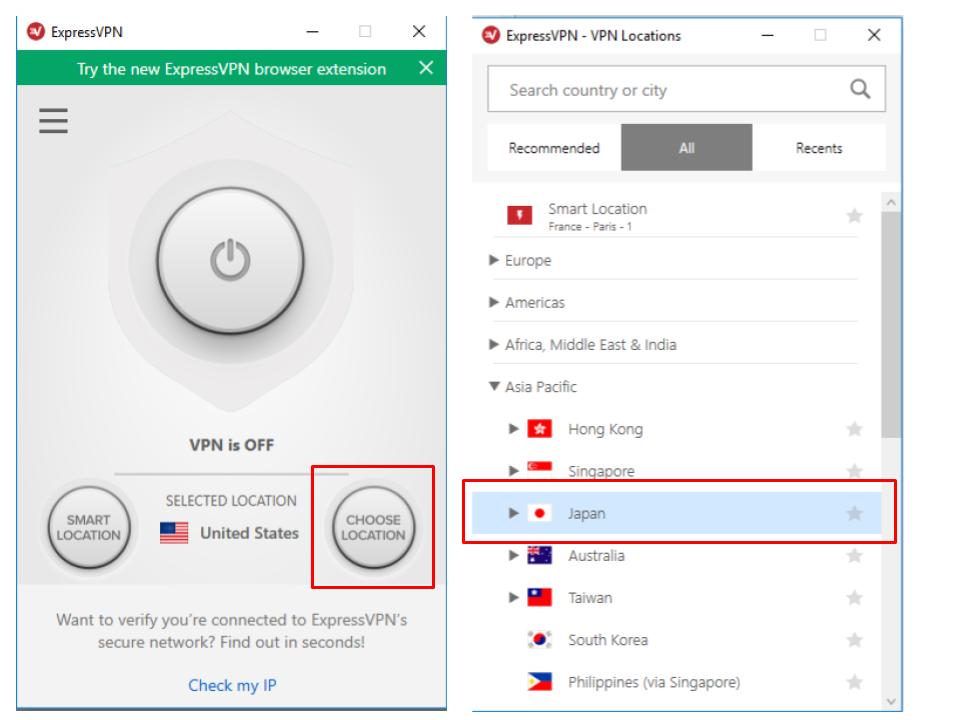 2. Turn your VPN on.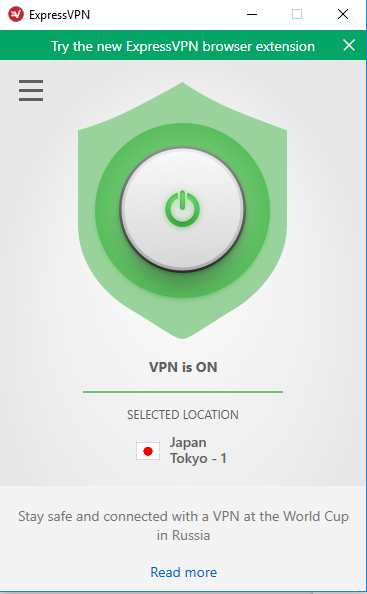 3. Go to the UFC.TV and start watching.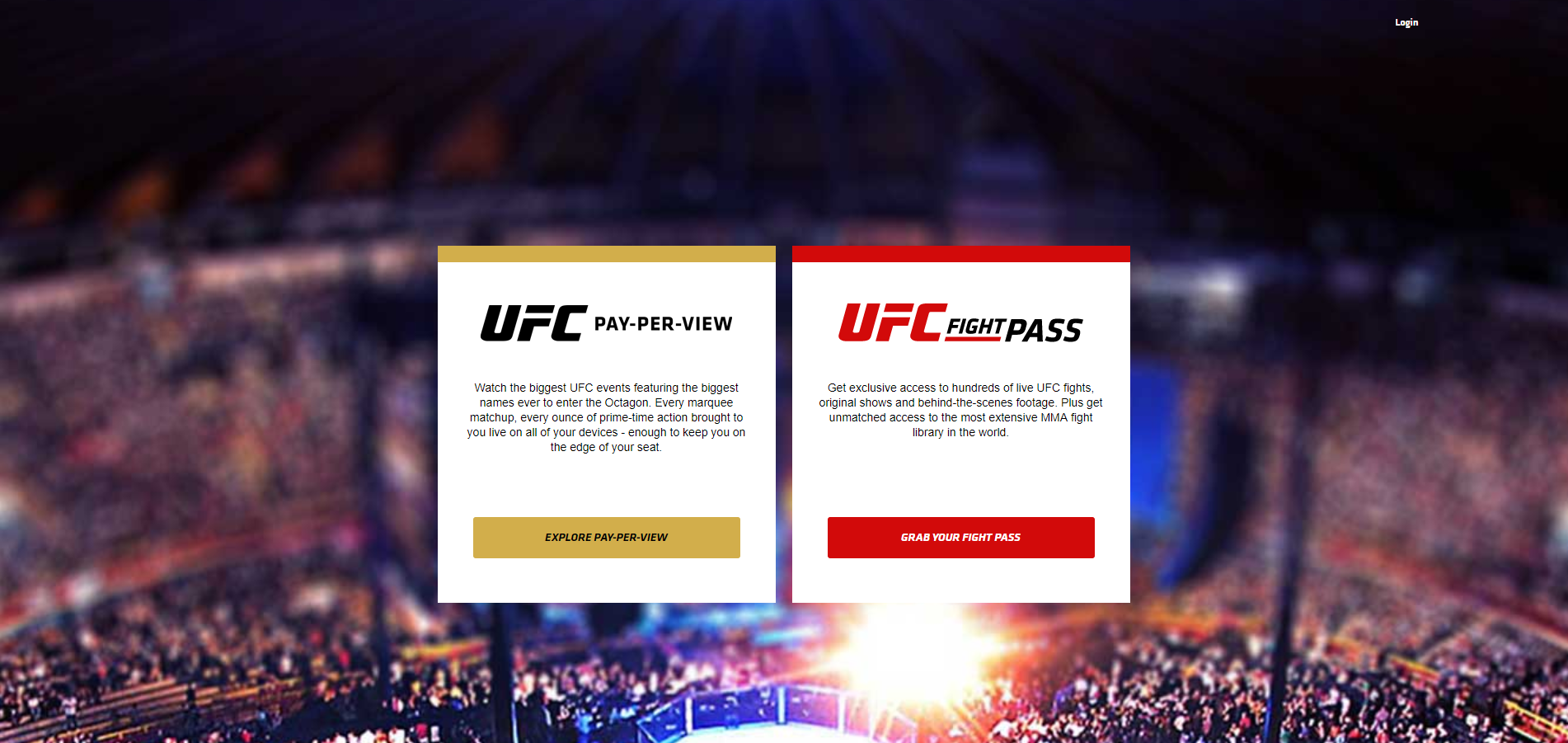 There's No One Way to See All the Fights Online
It's important to note that short of buying a ticket to see Fight Night in the arena, there's no one method that will give you access to all live UFC fights.
For instance, Fight Pass Prelims are only available with the purchase of a Fight Pass, and aren't aired on cable. But occasionally, if the UFC decides to air a prelim on cable, they might cut it from your Fight Pass, meaning you can't watch it on UFC.TV – even though you paid for a subscription.
Moreover, some high profile fights aren't included in your Fight Pass at all, and instead require a one time pay-per-view purchase. It's basically a super greedy business model the UFC has constructed in order to milk every penny out of MMA fans. Not cool, we know.
Fortunately, if there's a fight you're dying to see that isn't available on the UFC.TV, chances are it will be aired on cable, and there's an easy way to stream it.
Just use Sling TV.
How to Watch UFC Live on Sling TV
Sling TV is a site that lets you stream live television without a cable subscription.
Bear in mind though, Sling TV is blocked outside the US.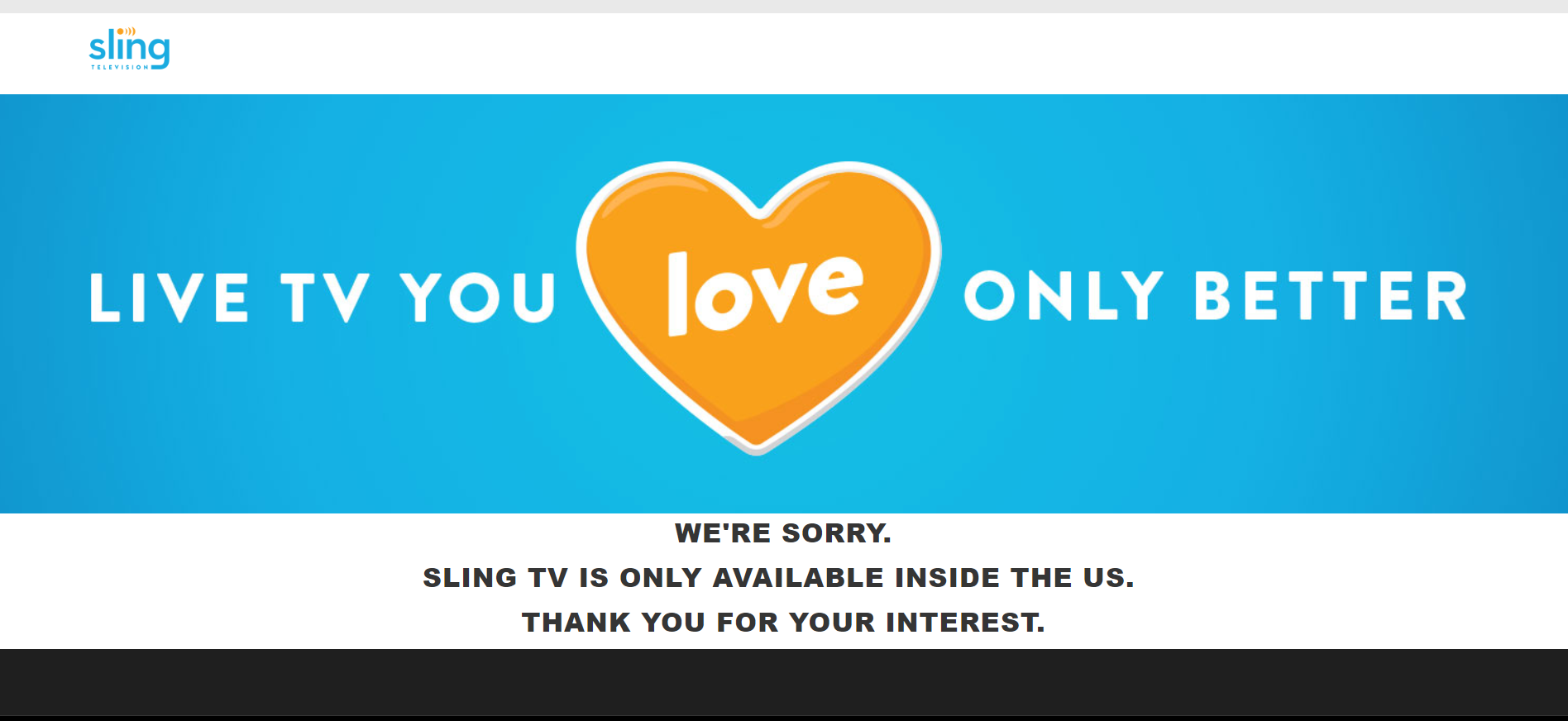 But now that you have a VPN, you know how easy it is to get passed Sling TV's geoblock. As long as you select the US as your location, you'll get instant access to the website.
Make sure to choose the package that offers Fox Sports 1, because that's the channel that airs UFC.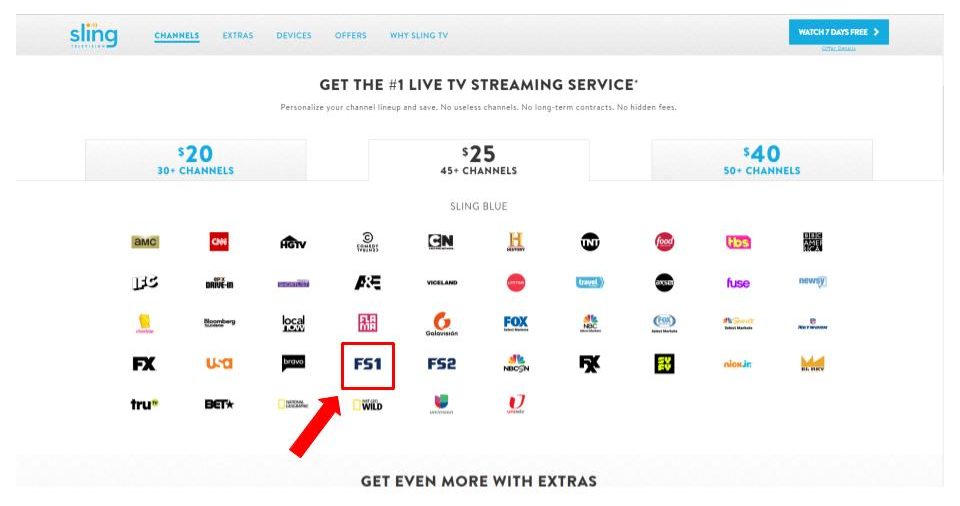 Another small hurdle you'll have to overcome if you want to watch Sling TV from outside the US is the fact that they don't accept foreign credit cards.
Fortunately, we have a hack for that too.
So now you know the best ways to safely (and cheaply!) watch UFC Fight Night online.
Enjoy!
Privacy Alert!
Your data is exposed to the websites you visit!
The information above can be used to track you, target you for ads, and monitor what you do online.
VPNs can help you hide this information from websites so that you are protected at all times. We recommend ExpressVPN — the #1 VPN out of over 350 providers we've tested. It has military-grade encryption and privacy features that will ensure your digital security, plus — it's currently offering 49% off.