How to Use BBC iPlayer with Private Internet Access (2023)
Using a VPN is the best way to access BBC iPlayer's content from outside the UK but few services actually manage to provide a stable and consistent experience. The reason is that streaming platforms like the BBC iPlayer are incredibly stringent toward VPNs and are constantly trying to block known servers.
One of the several premium VPN services that work well with BBC iPlayer is Private Internet Access (PIA). It offers a polished service that prides itself on privacy and security. It's great for streaming BBC iPlayer too, thanks to its giant network of 29,650 servers in 84 countries. PIA has impressive unblocking capabilities, good speeds for streaming, and even offers app customization options.
I watched several episodes of This Time with Alan Partridge as well as the first season of Call the Midwife, and aside from having to switch servers once I had no other issues. The video quality was great throughout, so I could watch BBC iPlayer buffer-free. Plus, PIA is backed by a 30-day money-back guarantee, that it encourages you to use to test the service risk-free.
Quick Guide:
How to Watch BBC iPlayer With Private Internet Access in February 2023
Subscribe to Private Internet Access.
Download and install the app, and connect to a server in the UK.
Go to BBC iPlayer and start watching.
Already Have Private Internet Access but Can't Access BBC iPlayer?
VPNs are great tools for bypassing geoblocks and firewalls but, as with anything else in the software world, there are no 100% guarantees. The main reason for that is not so much that VPNs are not "good enough" but that streaming platforms like the BBC iPlayer, Netflix, Amazon Prime, and others are doing everything in their power to restrict user access through VPNs.
PIA is one of the better tools for accessing BBC iPlayer but there are still some possible issues you may encounter. The good news is that almost all of them have easy fixes. So, even if this is your first time using a VPN, there are simple things you can try yourself if something isn't working:
Disconnect and reconnect the VPN - The first and easiest thing to do is to just turn PIA's app off and on again. This alone is usually enough to clear most minor connectivity issues.
Clear your cache and cookies - A VPNs main goal is to hide your location data so the sites you visit, and any third-party observers, don't know where you are. Even the best VPN can't hide all your data, however, which is why it's sometimes necessary to stop some data leaks yourself. The most common example is your browser's cache, which streaming platforms often use to peek into your history. Clearing your browsing history is a simple and effective way to stop BBC iPlayer from blocking your access.
Use an Incognito browser window - If you don't want to have to clear your browsing history every other day, using an incognito browser window is another smart trick. Using an incognito window with a good VPN such as PIA, can solve most issues.
Change the VPN's protocols - A VPN's protocol is the set of encryption instructions the service uses to operate. In the case of PIA, the two main protocols are OpenVPN and WireGuard. So, if BBC iPlayer is blocking your access and you can't figure out why, another thing to try is to go to PIA's app settings and switch the protocol you're using. Simply put, this will slightly change the way the VPN works and will often fix any connectivity issues as a result.
Switch to a different VPN server - One of the most common and effective nastier ways streaming platforms restrict their content is by blacklisting the VPN servers they've identified. This is a major problem for services with small server networks but isn't much of an issue for PIA and its giant server base. All you need to do in this instance is switch to another server that hasn't been blacklisted.
Update the VPN - BBC iPlayer and other streaming platforms like it are constantly being updated to be even more effective at blocking VPN users from accessing their content from around the globe. Likewise, VPNs are also often updating their services to counteract those blocks. So, if you haven't updated your PIA app for a while you may be experiencing some connectivity issues. Just run a software update and most problems should resolve themselves.
Run a leak test - Data can leak from many places not just from our browsers. The WiFi extender, for example, is another common leak-point. Running a leak test is usually a good idea to find the source of the problem and figure out how to fix it.
Contact customer service - Private Internet Access has a phone and email support available 24/7, which's competent and responsive. I tested them with a couple of advanced queries and they resolved them both quite easily.
Switching to a different VPN - Even though PIA is one of my top recommendations for BBC iPlayer, sometimes you just run into an issue that can't be resolved. Switching to another VPN is the quickest solution in those cases. The best alternative I've found to PIA is ExpressVPN. It's the best VPN for streaming in general and BBC iPlayer specifically, thanks to its reliable server base, lightning-fast speeds, and a nice collection of features such as MediaStreamer.
Watch BBC iPlayer With Private Internet Access Now!
Why Use Private Internet Access to Watch BBC iPlayer?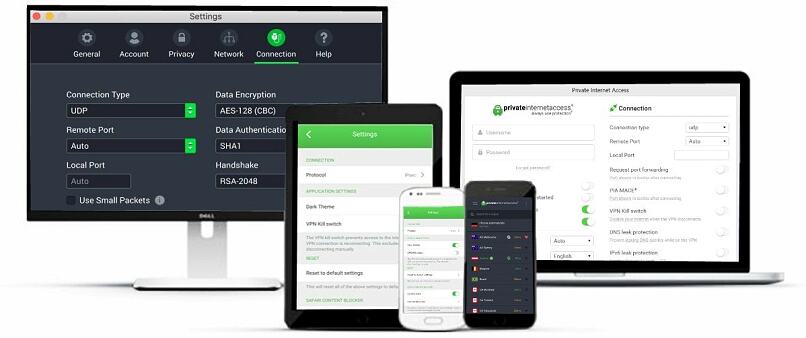 Editor's Choice
Editor's Choice

Tested February 2023
Try Risk-Free for 30 Days
Can access:
Netflix
Disney+
APV
HBO Max
Hulu
BBC iPlayer
Sky
More
www.PrivateInternetAccess.com
29,650 servers in 84 countries
10 devices per license
30-day money-back guarantee
Works with: Netflix US, Amazon Prime Video, Disney+, HBO, and more
Compatible with: Windows, iOS, Mac, Android, Linux, routers, Chrome, and Firefox
PIA is one of the best VPNs both for privacy concerns and for general use. It's great for streaming and it works with most popular streaming platforms such as Netflix, BBC iPlayer, Disney+, and others.
PIA underwent a huge update a while back and improved its server network significantly, buffing it to 29,650 servers in 84 countries. This is fantastic for streaming as it means that even if BBC iPlayer blacklists the server you're using right now, there's a lot of other servers to try.
All UK, European, and US servers I tried gave me speeds of at least 25 Mbps which is more than enough for watching HD video on any device. Some servers are even faster than that and easily reach 50-60 Mbps. There are notable differences from one server to another but that's normal for such a large server network.
PIA also impressed me with its well-designed mobile and desktop apps. Both were simultaneously clean and intuitive enough to be practical for new and inexperienced users, while simultaneously offering customization options to indulge more seasoned VPN users.
PIA offers a 30-day money-back guarantee it encourages you to use to try the service for yourself. That way if you're not satisfied, you can claim a refund within the guarantee window.
Watch BBC iPlayer With Private Internet Access Now!
FAQs
What's the best VPN for BBC iPlayer?
There are four or five VPNs I'd recommend for BBC iPlayer right now but the best of the bunch is definitely ExpressVPN. This service offers the fastest possible server speeds thanks to its Lightway protocol. ExpressVPN also has the most reliable and stable server network, the fewest connectivity issues, and a great assortment of additional features such as MediaStreamer.
Can I use a free VPN to watch BBC iPlayer?
Free VPNs are a popular choice for newcomers into the VPN niche but they are just not good enough for watching BBC iPlayer or other streaming platforms. Free VPNs aren't equipped to handle most streaming platforms' geoblocks, and most don't have the server bases to handle heavy traffic. The end result for you is either a lot of wasted time trying to connect to BBC iPlayer or a successful connection but a crappy 240p video quality.
The best alternative is to go with a premium VPN service such as Private Internet Access. Quality VPNs are not only more affordable than many people realize but they also come with the safety of a 30-day money-back guarantee.
Which VPN is the fastest?
The recent addition of the Lightway protocol has made ExpressVPN significantly faster than all its competitors. This is fantastic for watching BBC iPlayer and other streaming channels, as it ensures a much better video quality than all other services. Thanks to ExpressVPN's lightning-fast speeds your internet connection won't get slowed down too much and you'll be able to watch anything with no buffering breaks.
How can I get a UK IP address?
Getting a British IP address is key if you want to watch BBC iPlayer from outside of the UK and it's pretty easy with a good VPN. Just log into the provider's app, pick any of its servers in the UK, and you should immediately be connected to a British IP address. That's it, you should now be able to watch BBC iPlayer from anywhere in the world.
Watch BBC iPlayer With Private Internet Access Today
Whether you want a VPN for privacy, for general use, or for watching BBC iPlayer and most other streaming platforms, PIA has a great collection of tools.
With nice speeds, a huge worldwide server network, excellent user-friendly customization options, and good tools for overcoming geoblocks, PIA is just a great all-around choice. All that, together with PIA's affordable plans and 30-day money-back guarantee make it great for BBC iPlayer.
Privacy Alert!
Your data is exposed to the websites you visit!
The information above can be used to track you, target you for ads, and monitor what you do online.
VPNs can help you hide this information from websites so that you are protected at all times. We recommend ExpressVPN — the #1 VPN out of over 350 providers we've tested. It has military-grade encryption and privacy features that will ensure your digital security, plus — it's currently offering 49% off.