Watch the Davis Cup Finals Online From Anywhere in 2020
Updated on 6th January 2020
Geographical restrictions can prevent you from watching the Davis Cup Finals. A premium VPN, like NordVPN, helps you avoid these geoblocks so that you can stream the tournament. It also gives you security online, keeping your data safe as it travels the internet. Share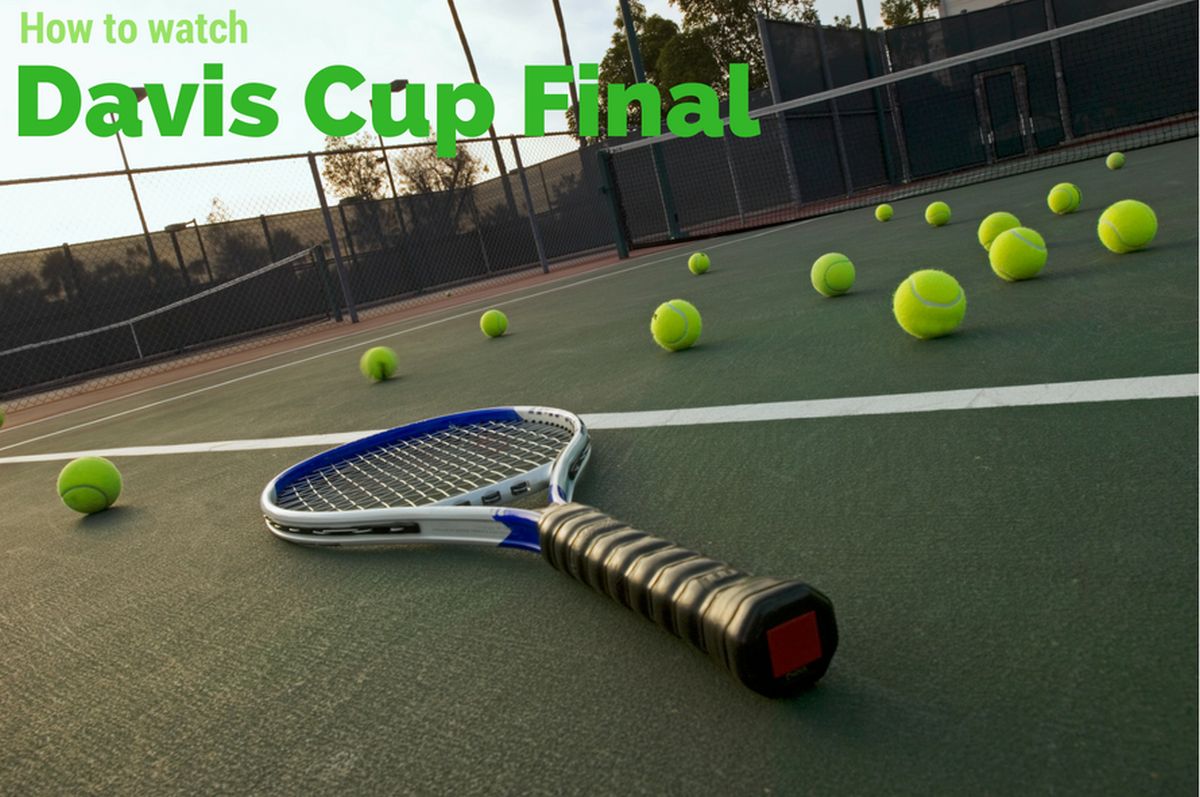 Eighteen nations vie for tennis glory from November 18 to 24 at the Davis Cup Finals. Tennis's ultimate team sport challenge pits the best in the world against each other for national pride. But if you're out of the country during the tournament, you may miss it.
With a VPN, you don't need to miss a single serve. My quick guide shows you how you can see all the action from La Caja Magica in Madrid.
Quick Guide – Watch the Australia Broadcast on Channel 9
Channel 9 is showing the Davis Cup Finals in Australia. To watch the Davis Cup on Channel 9, follow these steps:
Choose a VPN provider with high speeds and servers in Australia. I suggest NordVPN for its SmartPlay feature, which gets you past geoblocks to stream tennis.
Register and download the VPN app, run the app, log in, and select a server in Australia.
Go to www.9now.com.au sign up. It's free!
When it's time to watch the tournament, log in and enjoy!
Watch the Davis Cup Finals Now!
Quick Guide – Watch the France Broadcast on France TV Sport
France TV Sport is showing the Davis Cup Finals in France. To watch the tournament on France TV Sport, follow these step-by-step instructions:
Pick a VPN service with high speeds and servers in France. NordVPN has excellent streaming speeds for watching tennis.
Sign up for a VPN, install the app, log in, and then choose a France server.
Go to sport.francetvinfo.fr/directs.
Stream the tournament!
Watch the Davis Cup Finals Now!
Why You Need a VPN to Watch the Davis Cup Finals
The biggest annual tournament in team tennis happens in Madrid this year, and you don't want to miss it. But if you're outside the country, you're at risk of missing the matches. This is because broadcasters aren't allowed to show their streams outside their locations.
You can't allow the Davis Cup to pass you by. If you're abroad, you're blocked from the streams. What you need is a way to seem like you're in the same country as the broadcaster.
A VPN can do this for you. When you connect, you choose the location that your traffic routes through. Then, when you connect to the broadcaster, it sees the VPN location as your location and unblocks the content.
Internet freedom is yours with a VPN. And so is network security.
VPNs encrypt your data as it goes through secure tunnels on the internet. This means that anyone who intercepts your network traffic can't open it and see what you're doing.
This protects you from hackers, governments, or cyberthieves trying to see your online activity, giving you peace of mind in a dangerous internet world.
Just be sure to choose a top-rated VPN. A premium VPN disguises itself well, helping you avoid both geoblocks and anti-VPN software. It uses the best encryption to protect your data and identity from online spying.
All the content you want, the security you need, and the internet you deserve. That's what a VPN gives you. Sign up today to stream the Davis Cup and so much more!
3 Best VPNs for Watching the Davis Cup Finals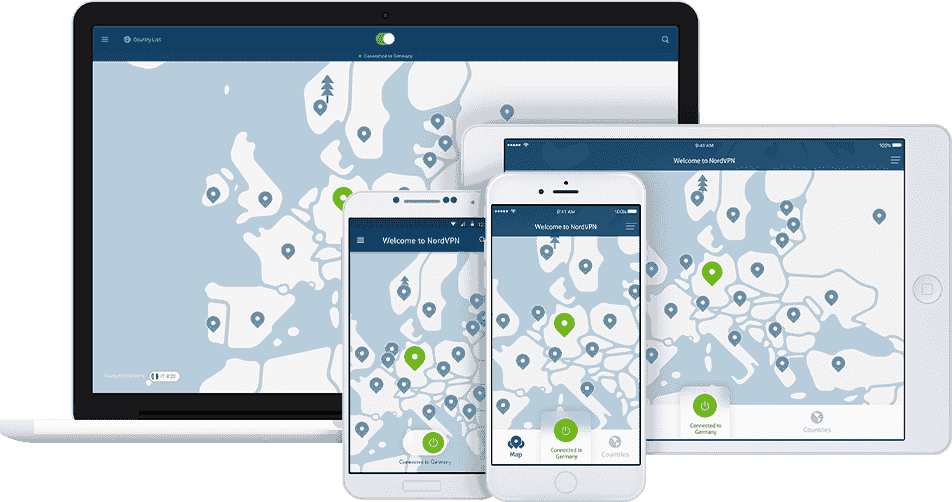 Excellent features and a fast network at a reasonable price make NordVPN a great choice for watching the Davis Cup Finals.
NordVPN's SmartPlay feature helps you break through geoblocks and maintain a steady connection to your stream. You stay connected to sites like Channel 9 in Australia wherever you are in the world.
The app for NordVPN is very easy to use. Simply select a country on the network map and you connect through that country. You can use up to six devices on any of NordVPN's over 5,100 servers.
Military-grade AES 256-bit encryption protects your data on the NordVPN network. You can even run your data through two encryption tunnels with the Double VPN feature.
The CyberSec feature helps defend your device against ads and malware, keeping it safe from harmful ads and content.
You also get the backing of an automatic kill switch and a strict no-logs policy–features that keep your data from falling into the wrong hands.
Support is available either through email or with the 24/7 live chat option. If you change your mind about the service within 30 days, you can get a full refund.
Learn more about NordVPN when you read our thorough expert review.
Money-back guarantee: Anytime within 30 days.
NordVPN can unblock:
Eurosport, Sportsnet, ESPN, BBC iPlayer, YouTube, Sling TV, Amazon Prime Video, HBO GO, and Hulu.
Supports torrenting:
P2P specialty servers are available.
NordVPN works on these devices:
Firefox, Windows, macOS, Linux, Chrome, iOS, Android, Android TV, and some routers.
Watch the Davis Cup Finals With NordVPN Now!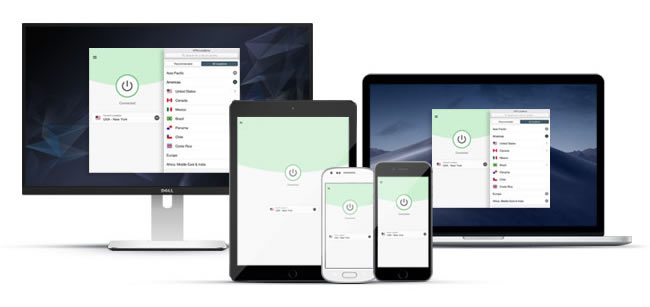 Keeping up with an HD stream requires a lot of speed. ExpressVPN has some of the best connection speeds on the VPN market.
The speeds on the ExpressVPN network help you avoid buffering problems while streaming the tennis tournament and much more. Its ability to break through geoblocks makes it easy to connect to sites like France TV Sport.
You can stay connected to local devices with ExpressVPN. The split tunneling feature allows you to share your traffic between the VPN and your local connection. You can even choose among five network protocols.
AES 256-bit encryption protects your data as it connects to any of the over 3,000 servers in 94 countries. This military-grade encryption keeps hackers and other snoops from accessing your data, allowing you to stay anonymous online.
Network Lock, ExpressVPN's kill switch, doesn't allow your data any exposure if your internet connection fails. This is, however, not available on mobile devices.
Enjoy the tennis tournament on up to five devices simultaneously with your ExpressVPN subscription.
If you run into problems, you can depend on 24/7 live chat support. Try this premium VPN risk-free with the 30-day money-back guarantee.
Our in-depth review offers even more information about ExpressVPN and what it can do for you!
Money-back guarantee: Within 30 days of subscribing.
ExpressVPN can unblock:
Sportsnet, ESPN, Eurosport, DAZN, Sling TV, BBC iPlayer, Hulu, Amazon Prime Video, Netflix, and YouTube.
Supports torrenting:
All servers support P2P.
ExpressVPN works on these devices:
Certain routers, Android, macOS, iOS, Windows, Firefox, Android TV, Linux, and Chrome.
Watch the Davis Cup Finals With ExpressVPN Now!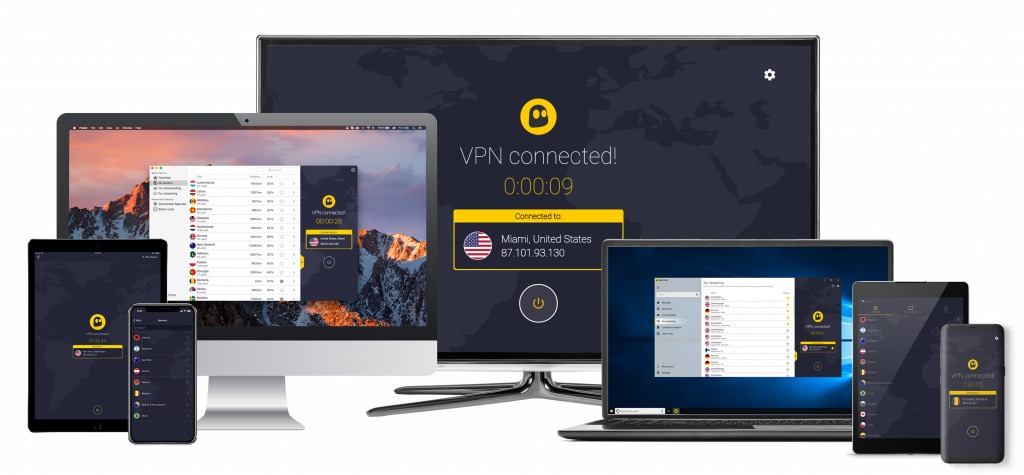 CyberGhost makes connecting easy by providing specialty servers for streaming and torrenting. With seven simultaneous connections allowed for use with CyberGhost's over 5,700 servers in 89 countries, you can go almost anywhere from anywhere.
Each streaming-dedicated server provides a connection optimized for a specific broadcaster. Simply connect to the server for a broadcaster and you avoid geographical restrictions and keep a steady stream on sites like Sportsnet or Eurosport. You never miss a moment of the Davis Cup!
The CyberGhost network keeps your information secure with AES 256-bit encryption. For even more protection, the app blocks ads, tracking software, and malicious content from your system.
Its no-logs policy ensures none of your browsing or streaming activity stays on the server once you log off.  This gives you extra peace of mind about CyberGhost's online security.
If you do have an issue, CyberGhost's live chat support is available.
You can get a full refund within 14 days or 45 days, based on your plan.
Take a look at our comprehensive expert review to find out more about CyberGhost's security and streaming features.
Money-back guarantee: Short plans offer 14 days, 6-month or longer plans offer 45 days.
CyberGhost can unblock:
ESPN, Eurosport, Sportsnet, Netflix, Hulu, Amazon Prime Video, and BBC iPlayer.
Supports torrenting:
Torrenting-dedicated servers are available.
CyberGhost works on these devices:
iOS, Linux, Amazon Fire TV Stick, Windows, Firefox, Android TV, macOS, Chrome, Android, and some routers.
Watch the Davis Cup Finals With CyberGhost Now!
Summary
The biggest tournament in men's tennis is back on November 18. National hopes are riding on every serve and volley through November 24. With a VPN, you can see every tie and rubber from Madrid.
Having trouble picking a VPN that's right for you? I recommend NordVPN for its security and speed. It's my #1 choice for streaming the Davis Cup.
If you want a little more incentive, save on your subscription using one of our VPN coupons.
Further Reading
We can help you find the best VPNs for France.
Want to watch more UK television? Take a look at our guide for the best VPNs for the UK.
Super easy and fast ways to (REALLY) hide your IP helps you disguise your IP address with a VPN.