Watch MasterChef Australia Online for FREE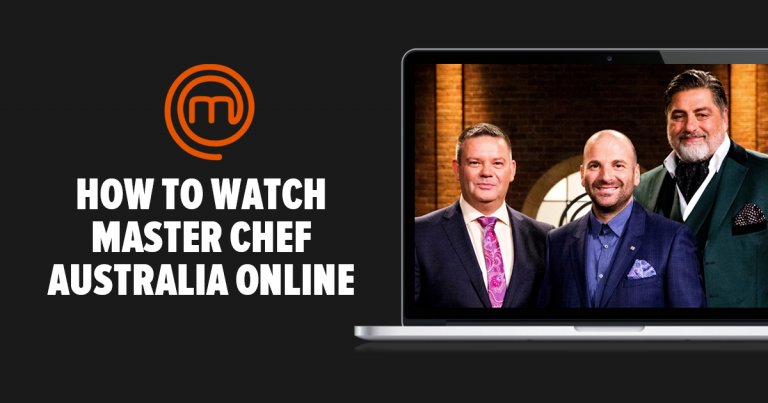 It's summertime, which means it's time for another season of MasterChef Australia.
The amazing reality TV series has launched food careers over several seasons and is back with new contestants and recipes.
Whether you're a food lover or a cooking enthusiast, MasterChef Australia is a nail-biting competition and some tense moments that will keep you hooked throughout the season.
If you live in Australia, you can watch MasterChef on Network Ten.
However, if you live outside, it will be a little difficult since the show is available only for people in Australia.
But don't worry – we've got you covered! Read on to find out how.
Watch MasterChef Australia with a VPN and TenPlay
If you're outside Australia and want to watch MasterChef Australia, you'll need to stream content online.
The problem is that Ten Play will not let you watch if it detects a non-Australian IP.
When you try to watch TenPlay from outside Australia, you'll get the message, "To access TenPlay, you must reside within Australia."
Because TenPlay servers can detect the IP with which you access their website, they will not let you stream their content.
To stream MasterChef Australia directly on your device, you'll need to log in using an Australian IP. A VPN can help you get the IP you want.
If you want to watch the network, you'll need to use a VPN that has servers in Australia.
With a VPN, you can connect to TenPlay and stream their content on your iPhone, Android, PC, Mac, or any other device.
TenPlay is a free streaming channel, so you don't need a credit card to pay for its services.
All you need is a reliable VPN that can help you access TenPlay using an Australian IP.
Choose a VPN that can Access TenPlay
Not all VPNs can access streaming websites.
Many streaming websites, including Netflix, have VPN blocks that make it nearly impossible to watch your favorite shows.
A reliable VPN will be able to access these websites with high speed and unlimited bandwidth.
You also need to make sure the VPN has servers in Australia. If it doesn't, you won't be able to access TenPlay.
These are the best VPNs to watch MasterChef Australia
All of these VPNs are reliable for streaming shows, have unlimited bandwidth, and have servers in Australia.

You can also watch MasterChef on TVNZ (New Zealand) and Hotstar (India). Just change your VPN server to New Zealand or India to access the old seasons of MasterChef Australia.
If you want to watch star chefs compete against each other for fame and a huge cash prize, watch MasterChef Australia using a VPN.
You might also like: