How to Watch RTP Outside of Portugal
Updated on 16th June 2020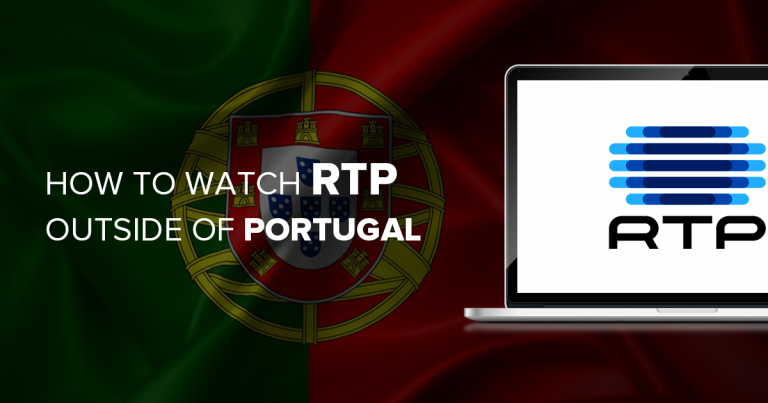 RTP (Rádio e Televisão de Portugal), Portugal's public service broadcasting network, is a great place to watch all the important UEFA and FIFA matchups, along with shows like Big Brother Portugal and Mèdico de Familia. Yet although RTP has international affiliates, many regions have geo-restrictions that prevent viewers from accessing RTP domestic programming.
If you happen to be in one of these areas, you're not necessarily out of luck – you just need a way to get around the geoblocks! Having a good VPN is the perfect solution for this and a number of other problems you could encounter when trying to watch RTP from locations around the world.
With this simple guide, we'll show you how you can watch all of RTP's programming from anywhere by installing a VPN on your computer, router, TV, or mobile device.
How to Watch RTP Anywhere: Quick Guide
Choose a VPN service with servers in Portugal that is suitable for your device and its operating system. (There are thousands of VPNs on the market, but we've tested them and offer recommendations below, including #1 option CyberGhost VPN.)
Install the VPN and connect to a server in Portugal.
Go to the RTP player website, select the content you want to watch, and enjoy!
Why you need a VPN to watch RTP
As we explained above, a VPN with servers in Portugal will get you past RTP's geoblocks. So is that all there is to it? Not even close. Let's say you do manage to get access to all of RTP's media outlets, only to discover that you're stuck watching frozen frames and blips of videos because the VPN has a slow or unstable connection.
In order to stream your favorite RTP shows smoothly without interruptions, it's crucial that you get a VPN known for its high speeds and connection reliability. This will give you the best chance of avoiding annoyances such as disconnects, buffering, and lag.
Another key to choosing the right service is to review the specific security features each VPN offers. For example, with some VPN services, if the secure connection is dropped, your device will automatically connect to a different network through your internet service provider (ISP), leaving you exposed to spying. If you want to keep your data secure and maintain your anonymity, choose a VPN service with an automatic kill switch so that the app discontinues sending and receiving data if the VPN connection is disrupted.
For complete security while streaming, browsing, or torrenting, make sure your VPN also has strong encryption and multiple VPN protocols.
While many services share similar features, double check and make sure you are going to be getting exactly what you need from your VPN before you sign up. For example, some services are designed to be compatible with Apple TVs, while others are not.
Best VPNs for Watching RTP from Outside Portugal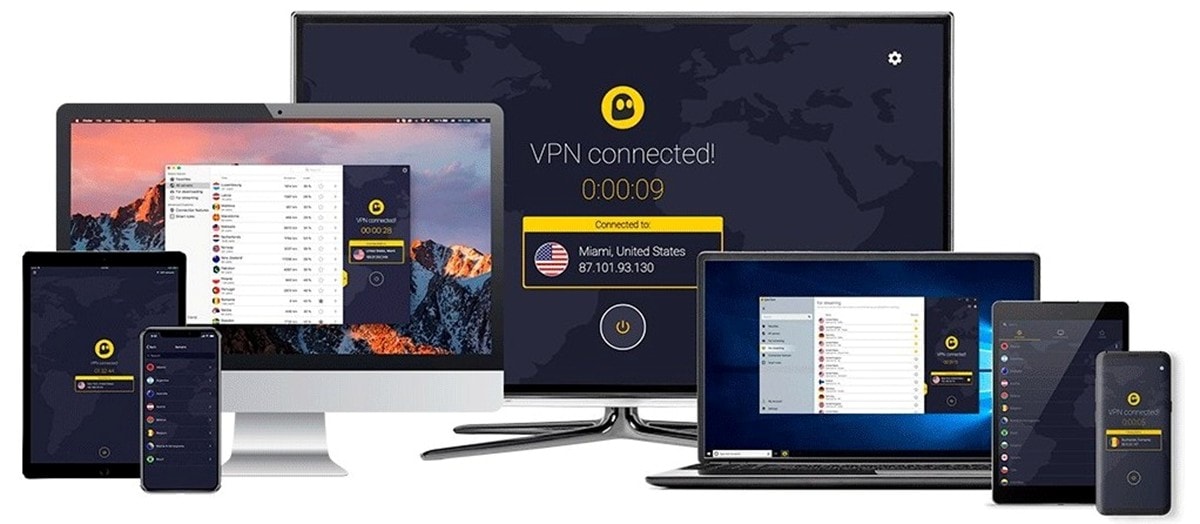 CyberGhost has more than 1,300 servers worldwide, including 10 in Portugal. It works across numerous platforms, such as Windows, MacOS, iOS, Android, Linux, and routers. And you can use all your devices at once, because a single subscription allows seven simultaneous connections.
In addition to being based in Romania (a country known for its pro-privacy internet laws), CyberGhost guarantees 256-bit AES encryption, a strict no-logs policy, and DNS and IP leak protection. The service offers different VPN profiles for different purposes, from P2P and torrenting to accessing streaming services (like Netflix and BBC iPlayer).
Users typically find CyberGhost to be a cost-effective VPN solution, but you'll have plenty of time to decide for yourself, because each of the company's plans includes a 30-day money-back guarantee. There is also a 7-day free trial with some limitations on access and use.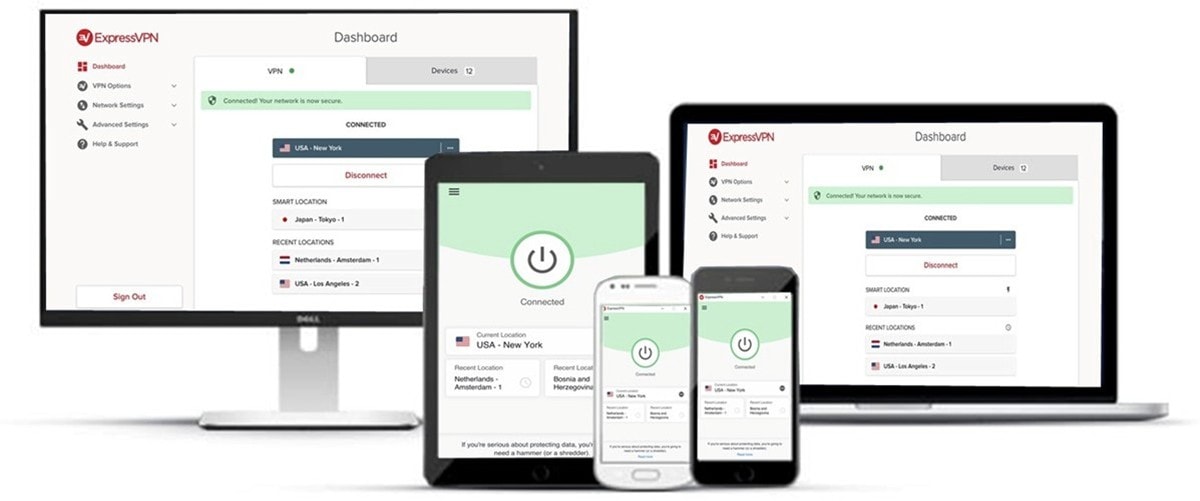 True to its name, ExpressVPN is known for its speed, but it also offers strong security features. With military-grade encryption and over 3,000 servers in over 90 countries including Portugal, you can access virtually any website quickly and securely.
ExpressVPN is easy to download and install on Windows, MacOS, iOS, Android, and Linux devices, as well as on routers. The software can also be downloaded onto Apple TVs, Fire TV Stick, Playstation, and other devices, and up to five simultaneous connections are allowed.
Customers especially value the company's excellent customer service. To ensure your complete satisfaction, ExpressVPN offers a 7-day free trial on mobile devices and a 30-day money-back guarantee for all apps.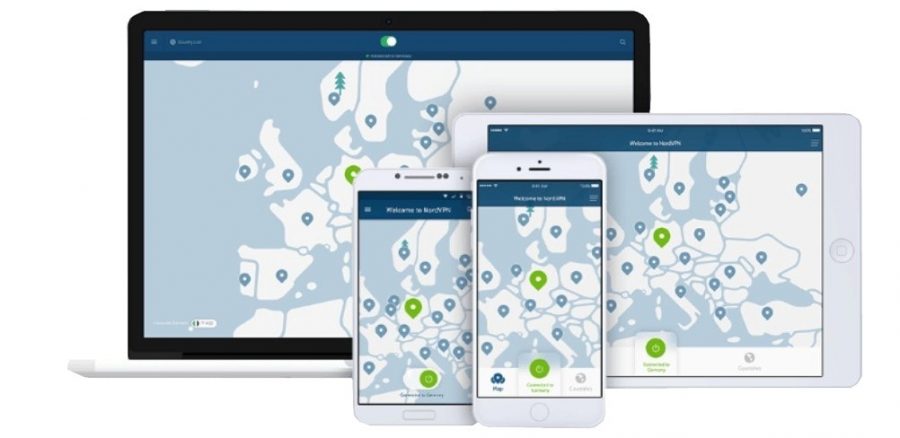 With more than 4,500 servers throughout 62 countries, including 17 in Portugal, NordVPN is an excellent choice if speed is important to you. NordVPN is compatible with Windows, Mac OS/iOS, Linux, Android, routers, smart TVs, and other devices, and can be used simultaneously on up to six devices. NordVPN also offers all of its apps in Portuguese.
This VPN also offers plenty of features that work to keep users' data safe, such as DNS leak protection and an automatic kill switch. Though NordVPN does offer a 30-day money-back guarantee, subscribers have felt little need to take advantage of it, finding themselves won over by friendly, 24/7 customer service that is extremely helpful whenever questions arise.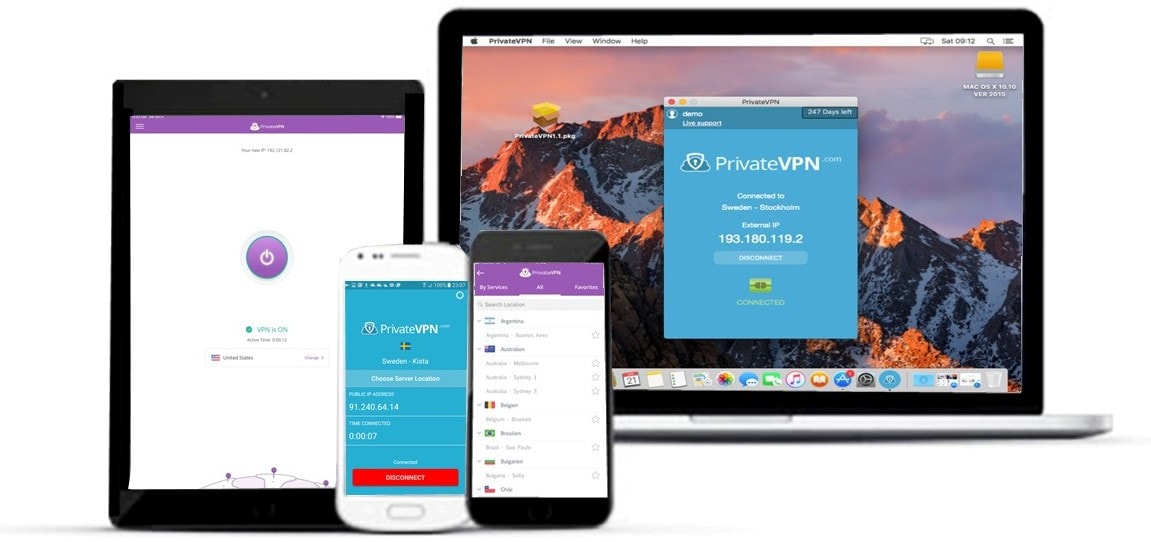 For any of our readers who have ever been described as "impatient," PrivateVPN may be the perfect choice. Its apps can be downloaded and installed on Windows, Mac, Linux, and routers in as little as 60 seconds! With just a few clicks, you can connect to a server in Portugal.
Once it's up and running, users enjoy this VPN's secure connections with impressive speeds. PrivateVPN also supports unlimited torrenting and P2P file sharing and has a zero-logging policy. PrivateVPN offers a 30-day money-back guarantee, but only if you use less than 100GB of data before applying for the refund.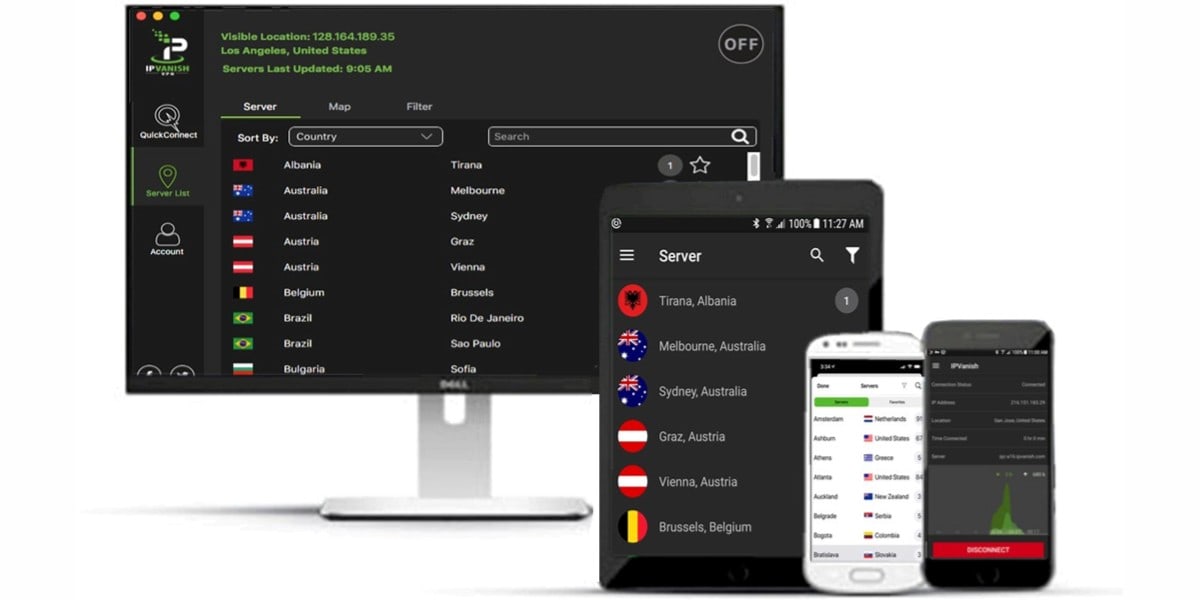 IPVanish is compatible with Windows and Windows Mobile, MacOS, iOS, Android, Linux, Chromebook, and routers, and allows simultaneous connections on up to 10 devices. Unlike other service providers, IPVanish owns all of its own servers, giving users an extra layer of security on top of military-grade encryption and other standard security protocols. Those servers include three in Portugal.
Just be aware that if you try IPVanish, you will need to decide quickly whether it's for you, because the money-back guarantee lasts for only seven days. Read what other users have to say.
Summary
There's a VPN service out there that can connect you to all the shows and live events that RTP has to offer from anywhere in the world. The right VPN will also make your entire online experience better, whether your top priority is total privacy, protection from cybercrime, stable connection speeds, or access to specific websites and content.
As your vpnMentors', we want you to enjoy all those benefits while getting great value for your money, which is why we comb the internet daily for the best deals on premium VPNs. To view current coupon codes, discounts, and other promotions, be sure to check out our VPN deals page!
Start Your Free CyberGhost Trial Now
You might also like: