How to Watch UK TV Abroad in February 2020 – This Really Works!
Updated on 19th February 2020
So you're abroad on holiday, or even living as an expat in some exotic part of the world. That is no reason for you not to be able to tune in and watch EastEnders, Cuckoo or The League of Gentlemen, or keep up with important sports events. All you need is the right VPN. Share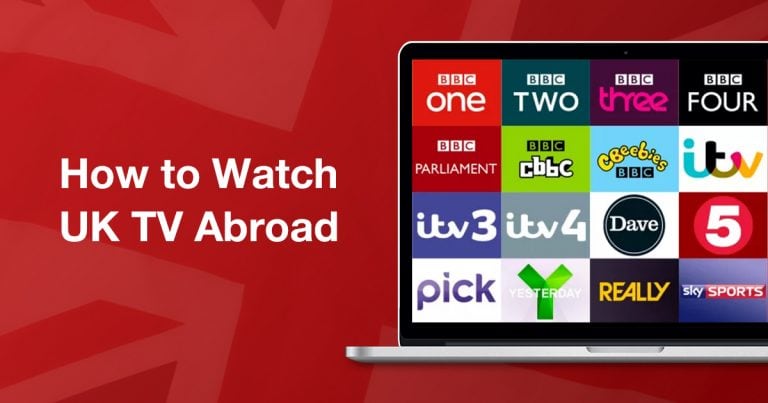 UK TV has its gems – from BBC and Channel 4 to ITV and Sky, there's plenty of great shows to watch.
You might be in the mood for some EastEnders, or maybe it's comedy classics like Cuckoo and The League of Gentlemen you're interested in. Don't forget the big sports events, too!
Accessing these channels online is simple enough if you're located in the UK. If you're abroad, however, various geographical restrictions will prevent you from watching your favorite shows, and in many cases you won't even get the stream running:

Don't worry. You can watch UK TV from anywhere – quickly, easily, and reliably. Whether you're on vacation, working abroad, or you're simply a fan of British shows, with a solid VPN, you won't have to deal with geoblocks on your favorite online UK TV channels ever again!
We'll tell you all about how it works. Let's get started!
How to Watch UK TV Abroad: Quick Guide
You'll find a list of recommended VPNs for unblocking UK TV further below. NordVPN is our top pick, and will guarantee smooth access to any geoblocked UK live stream.
Here are a few examples:
BBC iPlayer
Choose a VPN that deals with BBC's geoblocks.
Connect to a server in the UK.
Open the BBC iPlayer webpage.
Start watching!
Channel 4
Choose your VPN.
Pick a UK server from the list and connect to it.
Go to Channel 4's live stream.
Choose your stream – Channel 4, E4, More4, Film4, 4Seven, and more.
Watch without any geoblocks in the way!
ITV
Choose a VPN.
Connect to any UK server.
Go to ITV's Live TV stream.
When prompted, create an ITV account or open your existing account.
Start watching from anywhere! Heads-up: ITV's free stream has ads.
It's as simple as picking the right VPN for UK TV and unblocking whatever channel you're after! You'll also be able to access popular multichannel TV streaming services like Sky and Now TV, among many others.
Why You Need a VPN to Watch UK TV Abroad
Simply put, broadcasters don't have international rights for all their shows. This isn't limited to the UK – it's the way things are around the world. For British TV enthusiasts living or traveling abroad, this means no easy access to free streams such as BBC and Channel 4, or to other great services that are geoblocked outside the UK. Unless you find a way to get past the restrictions.
VPNs are the preferred tool for unblocking – they're not only reliable, but offer unmatched levels of security and privacy as well. If you aren't too familiar with VPNs, we recommend our beginner's guide to learn more about what they are and how they protect you online.
With a good VPN to help you out, you'll be able to obtain an IP address in the UK instantly, as well as encrypt your connection and keep it masked. The result? You won't have to worry about errors like this one: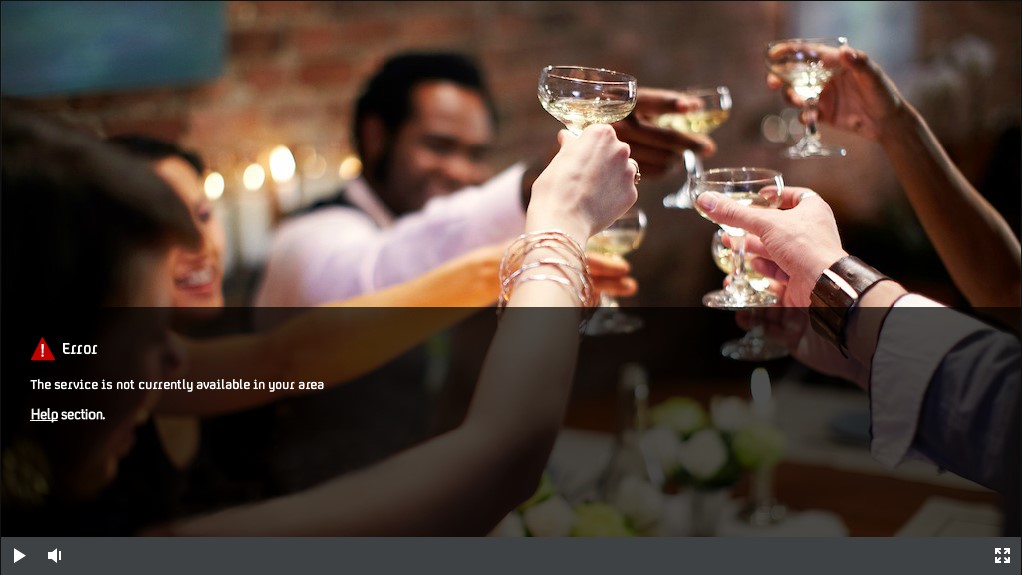 But how do you know what makes a VPN good for watching UK TV abroad? Here's what you should look for:
Plenty of UK servers. Broadcasters try to hinder VPN access to their services by using advanced detection measures or blacklisting IP addresses used by VPNs. So you need a VPN that offers variety in its UK servers, with constant new additions.
Fast and reliable speeds. If you want to avoid buffering issues and frequent crashes, you'll need a VPN that has high connection speeds and can handle high-bandwidth activities. Check out the best VPNs for streaming in the UK.
The right features for security and seamless streaming. Extras like leak protection and a kill switch are a must for your security, but look for advanced features to help with streaming (split tunneling, premade profiles) as well. Also make sure customer support is friendly and responsive – live chat is preferable.
It can be a challenge to find the perfect VPN for your needs. We're here to help – check out our top five picks for watching UK TV abroad.
The 5 Best VPNs for Watching UK TV Abroad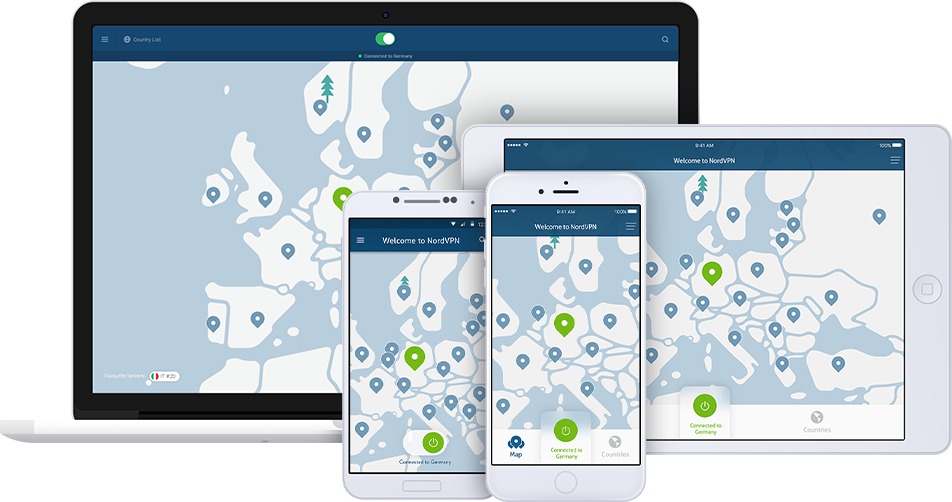 Over 540 servers in the UK (out of 4,400+ total) make NordVPN another favorite for accessing geoblocked content in the UK – including TV streams.
Numerous handy features and regular service updates are two of the biggest benefits of this VPN. Add impressive speeds and an excellent price for a truly premium service, and you can see why NordVPN is praised so much by users.
With the 30-day money-back guarantee, you can try it out risk-free.
Birthday Sale!
NordVPN has slashed its price to
just $3.49 per month
 on a 3-year plan in their birthday sale!
Save 70%
and get 1 of 4
FREE gifts
(a 1-month, 1-year, 2-year, or 3-year plan FREE)! Try them out with their
30-day money-back guarantee
. What are you waiting for? Get this
great NordVPN deal before it's too late!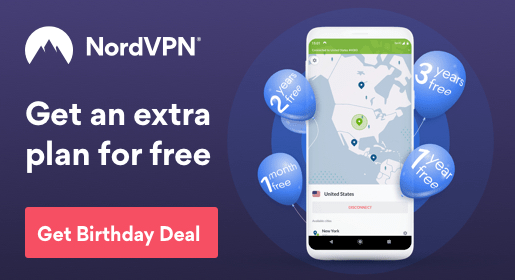 NordVPN can unblock:
Netflix, HBO, Hulu, Showtime, BBC iPlayer, Amazon Prime Video, and Sling TV.
Supports torrenting:
Yes, P2P specialty servers available.
NordVPN works on these devices:
Windows, macOS, Android, iOS, Android TV, Linux, Chrome, and Firefox. It's also compatible with routers.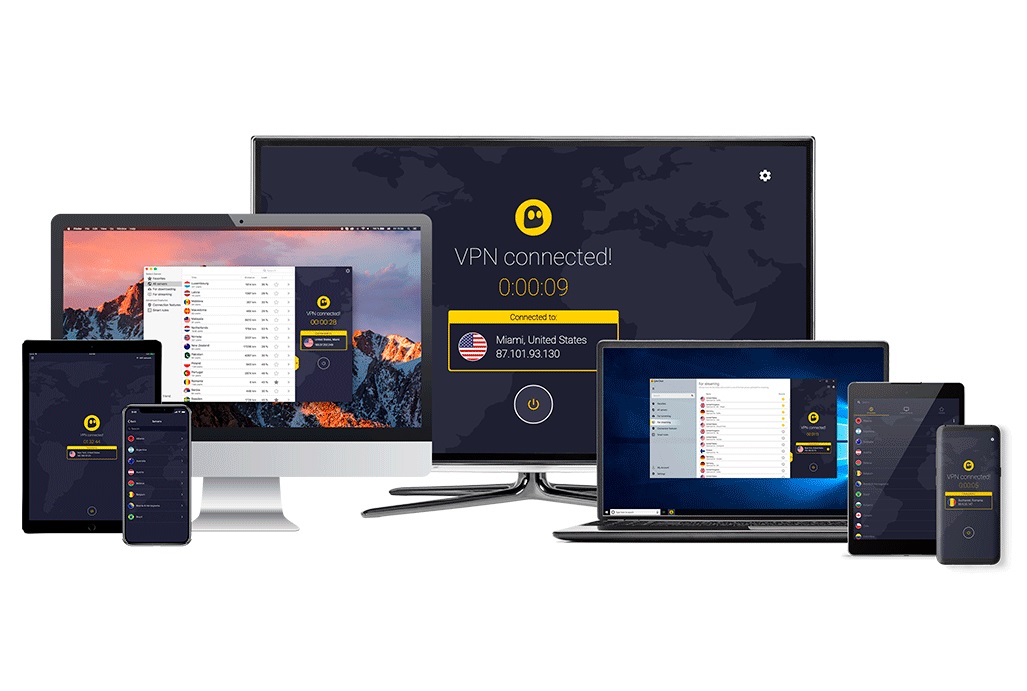 If you want a hassle-free VPN, CyberGhost delivers with a brilliantly designed interface, over 444 UK servers, and preconfigured profiles for all your needs. There's even a setting for streaming, complete with a list of websites for quick unblocking – a couple of clicks is all it takes.
CyberGhost won't let you down if you're looking for the perfect mix of affordability, performance and ease of use. But don't just take our word for it – check out the reviews here!
They also offer a 45-day money-back guarantee, so you can try it risk-free.

CyberGhost can unblock:
Dedicated streaming profile with servers optimized for: Netflix, BBC iPlayer, Sky Go, Hulu, Comedy Central, Eurosport, ESPN, and others.
Supports torrenting:
Yes; dedicated profile shows countries and number of users.
CyberGhost works on these devices:
Windows, macOS, Android, iOS, Amazon Fire Stick, Android TV, Linux, and Chrome.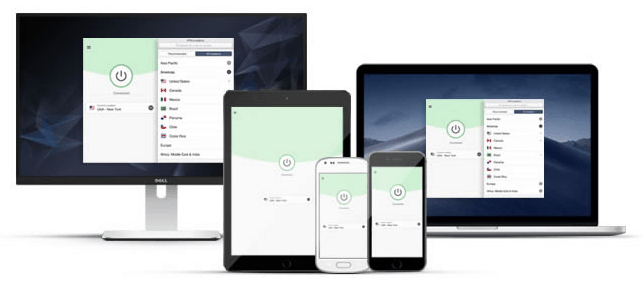 Thanks to an optimized network and spotless maintenance, ExpressVPN is considered the fastest VPN on the market. The split tunneling feature allows you to pick with precision the traffic you want covered by the VPN, while hundreds of high-speed UK servers ensure you can watch anything you desire in HD quality.
Such quality and performance come at a price – ExpressVPN is a bit more expensive, but definitely worth it. See for yourself what users have to say about this crowd favorite, or test it out with no risk with the 30-day money-back guarantee.
ExpressVPN can unblock:
Netflix, Hulu, HBO, Amazon Prime Video, Showtime, Sling TV, DAZN, and BBC iPlayer.
Supports torrenting:
Yes, all servers support P2P activity.
ExpressVPN works on these devices:
Windows, macOS, Android, iOS, Android TV, Linux, Chrome, and Firefox. It also offers an app for use with certain routers.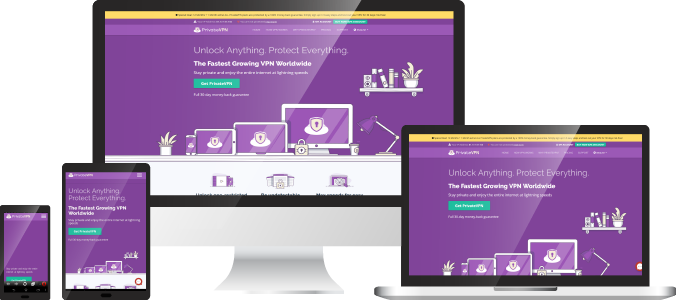 PrivateVPN is a Swedish provider that likes to keep things compact. You won't find thousands of servers here, but the few you get in the UK are capable of unblocking UK TV streams with ease. PrivateVPN is a great choice if you're traveling around Europe.
More importantly, PrivateVPN has the speeds and support of premium VPNs, at a seriously cheap price! If you're running on a tight budget, consider this one – other users absolutely love it!
Take advantage of the 30-day money-back guarantee to see if this is the right VPN for you.
PrivateVPN can unblock:
Netflix, Hulu, HBO, Hotstar, Amazon Prime Video, and BBC iPlayer.
Supports torrenting:
Yes, all servers support P2P activity; list of P2P-optimized servers available through the app.
PrivateVPN works on these devices:
Windows, macOS, Android, and iOS.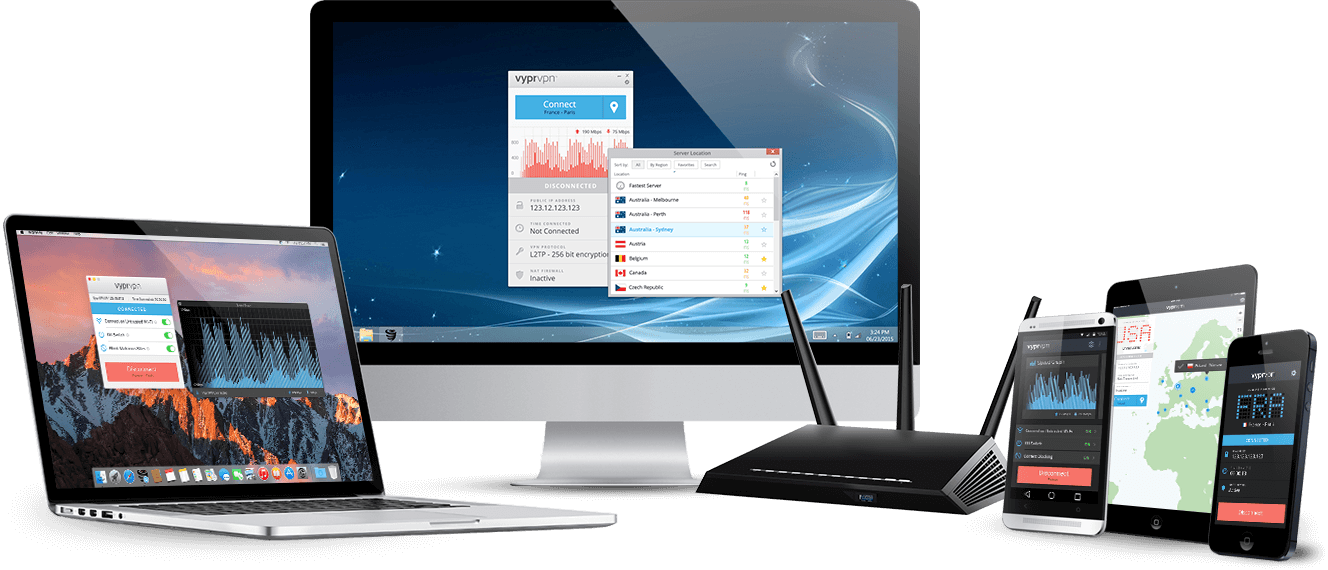 VyprVPN has all the important features you want: reliable UK servers, blazing speeds, and a unique Chameleon protocol that can save the day if you're having repeated issues with geoblocks. Any TV stream in the UK is within your reach with this VPN. The best part is you that can try the service out for free by redeeming a 3-day trial.
VyprVPN is on the pricey side and unlike the other VPNs on this list, it has a no-refunds policy – but there is a risk-free 3-day trial. If price isn't the most important factor for you, you'll be impressed by how well Vyper works to open up British channels like BBC iPlayer. Don't forget to check out the user reviews!
VyperVPN can unblock: 
Netflix, Hulu, BBC iPlayer.
Supports torrenting: 
Yes, all servers support P2P activity.
VyperVPN works on these devices:
Windows, macOS, Android, iOS, Routers, Android TV, QNAP, Blackphone, Anonabox.
Summary: Watch the Best of UK TV from Anywhere
Geoblocks can be a serious challenge if you're trying to watch UK TV abroad, but a VPN can provide a fast and easy solution to that problem. You just need to know which VPNs are worth the price – we hope this guide helps you with your choice. Happy unblocking!
Want to grab an awesome deal on some of the best VPNs around? Look no further – browse all the best VPN deals happening right now!
Start Your FREE CyberGhost Trial Now
You might also like: