TotalVPN is going out of business, and the company no longer accepts new customers or extends subscriptions.
The company, however, will remain active for all existing customers until the renewal date.
We spoke with TotalVPN's customer service to confirm this: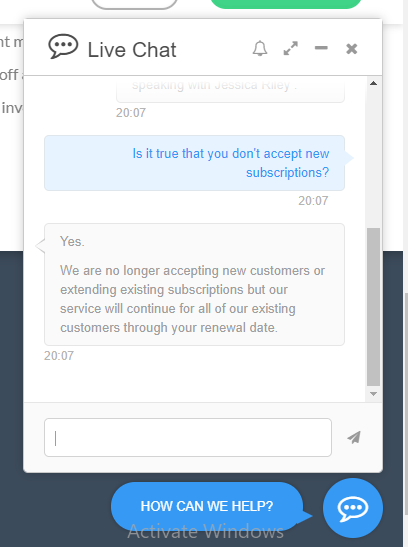 For current customers, we included our original review below.
Looking for a straight-forward VPN service with good network speed? TotalVPN is a good choice. While this provider does not offer the highest number of servers or the highest degree of customer data security, it does enable quality internet access and content streaming for reasonable prices.
TotalVPN offers 60 servers total across six continents (everywhere but Antarctica):
• 21 in North America
• 25 in Europe
• 9 in Asia
• 1 in Africa
• 1 in South America
• 3 in Oceania
In our tests using a Mac in a public Wifi hotspot, the network supported streaming content from YouTube without interruptions or delays. During regular web surfing, images and pages rendered quickly. Overall, the network performed so well it was hard to tell a VPN was running at all.
Offering unlimited data with their premium plan, you can stream videos and browse the internet as much as you want. In addition, they boast a 99.99% uptime, which means that you will almost never be disconnected. And just in case you are disconnected, your information will not be shared until you are reconnected, protecting your personal data and IP address.
They also have VPN routers, if you need one. If you require information on how to use their services for your device, you can find guides on their site to help you.
TotalVPN offers a client for just about every device: Mac OS, Windows, iOS and Android. It does not have a client for the Google Chromebook, but they say coverage for this device is coming soon. For customers paying for the premium plan, they don't cap their bandwidth, so your content doesn't buffer. They use industry-leading encryption with OpenVPN, PPTP, Cisco IPSec, and IkeV2. In case you ever have a problem, they are available twenty-four seven via email or chat, 365 days a year.
To show its dedication to web anonymity, TotalVPN does not log your browsing history. Unfortunately, it does keep a little bit more information than some other service providers. They collect the IP address where you logged in and your username. They also keep authentication logs that include source IP addresses, VPN username, and protocol used.
If you prefer not to pay for a VPN service, then you can sign up for a TotalVPN free plan. However, you are limited to three servers, throttled data transfer and bandwidth, and just one device connection. We don't recommend this at all.
TotalVPN Features — Updated in January 2022
8.0
💸

Price
$4.99/month

📆

Money Back Guarantee
30

📝

Does VPN keep logs?
Partially

🖥

Number of servers
38

💻

Number of devices per license
3

🛡

Kill switch
No