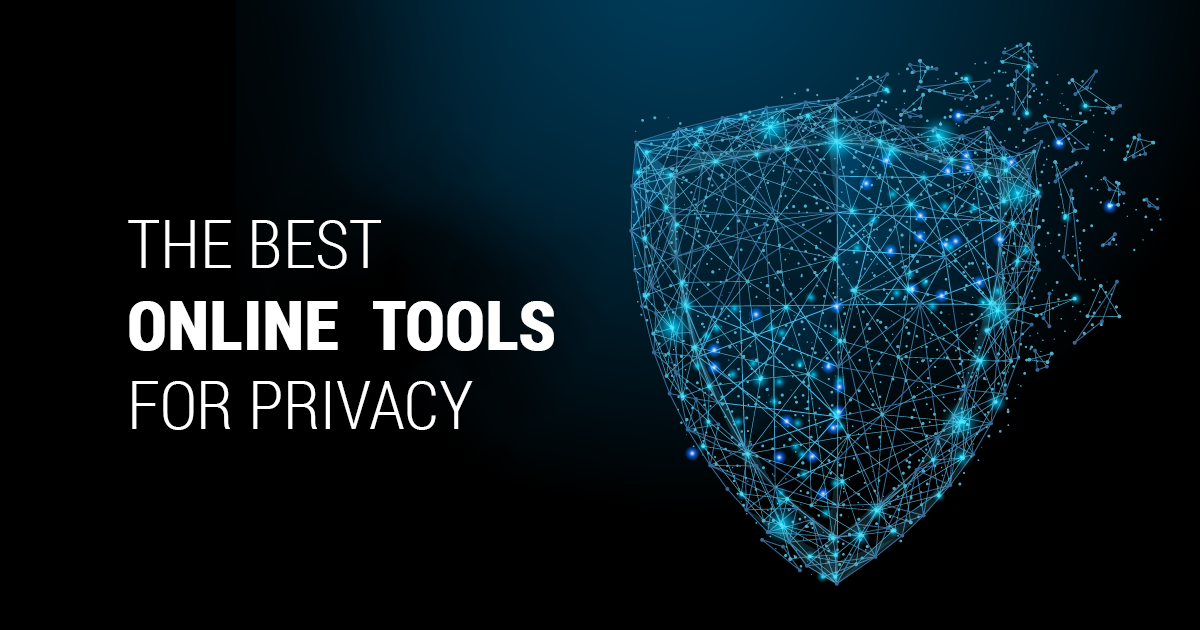 16 FREE Online Tools for Privacy
We often fail to realize the importance of keeping ourselves hidden on the Internet.
In an era when so many activities, from communications to payments, take place online, security is increasingly important.
Maintaining your privacy on the World Wide Web can be tedious, so we've drawn up a comprehensive list of 18 best tools that can help you stay safe and secure on the web.
Supporting all major operating systems, OpenVPN is a free, open-source encryption protocol used by a majority of VPN service providers. It is often best supported with a VPN server to connect to and provides strong security and connection. You can also create your own VPN server to maintain privacy on public networks.
A free web proxy tool that requires no installations, Quickproxy can be used just by entering a URL into its search bar. You'll access the website with a masked IP address and won't need to install a VPN. It also blocks ads, which is a nice perk.
Panda is a free and lightweight antivirus that comes with some great features not included with other antivirus solutions. The program comes with malware removal, a file encryption tool, Wi-Fi protection, parental controls and other features you can use on your Mac, Windows PC or your iOS/Android phone.
If you want an easy-to-use password manager, LastPass is a simple and free browser plugin that stores all your passwords in an encrypted (AES-256) database. It's available for almost every browser.
iBackup is a secure cloud storage and backup provider that offers users a free 5GB plan with no time limits. The free service is available on MacOSX, Windows, iOS, Android and Windows Phone.
Guerrilla Mail is a free tool does not require registration and it helps users by generating fake email addresses. It's a convenient tool when a website requires email subscription before proceeding and you don't want to give out your real one.
The IP Leak test by vpnMentor is a free tool that helps you see if you are vulnerable to a WebRTC IP leak. WebRTC is a protocol which uses JavaScript and can leak your IP address even under your VPN.
uBlock is a free ad-blocking extension for Firefox, Google Chrome, and Safari which is simple and easy to use. By blocking ads, the extension also prevents ad tracking software from collecting information on who's viewing the advertisements.
I2P works by sending data through a network of relay servers so that the source of a web request is hidden in a way similar to a VPN. The service is free and is available on all major operating systems including Windows, Linux, Android and Mac OSX.
Tor, a popular anonymity network, offers all the features in the form of an independent web browser. When visiting websites with the free Tor Browser, all queries are automatically routed through the nearest server.
StartPage strips away any information that can be used to track you, it's a convenient tool that does not track information such as IP addresses or other online activities. It can be set as your default search page on browsers.
A simple comparison tool that allows you to compare up to three VPN service providers side by side to decide which one is the best fit for you. The comparison page is the ideal free tool for beginners.
Available for Windows and Android users, GlassWire is a great application that monitors your network, provides a decent firewall, and alerts you to any intrusions. The free program collects a lot of useful information that is presented to the user at a glance.
Available on Firefox, NoScript exists to stop plugins from running scripts unless you trust the site. The free tool can help prevent malicious attacks by such scripts by offering you a whitelist of trusted websites.
A free extension for Google Chrome, Click & Clean helps scan your browser to make sure your privacy is protected. In addition, it will automatically scan your computer for malicious software and wipe your browser history whenever you exit Chrome.
This particular tool allows users to check in real time if any websites are blocked in China, free of cost. The page simply asks you to enter any URL that is then tested to see if it passes the Great Firewall of China.
These tools – all FREE – are some of the most convenient privacy options out there and are sure to improve your privacy.