5 Best VPNs for Australia – For Streaming & Safety in January 2020
Updated on 20th January 2020
Australia has recently become one of the most restricted western countries. The list below consists of the top VPNs for users in Australia, as well as Aussies traveling and wanting to watch their favorite Australian content. Share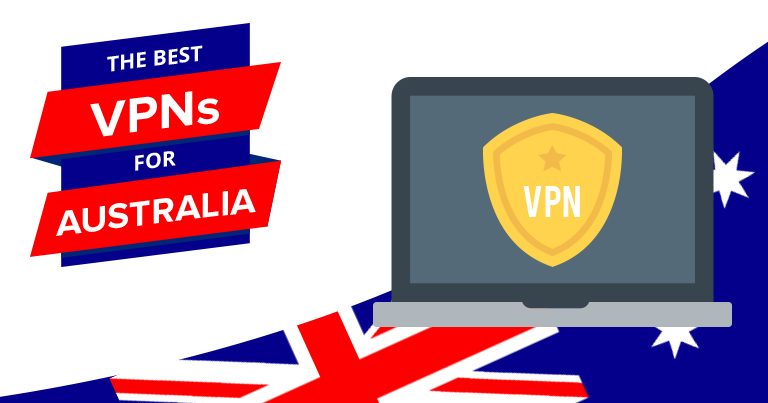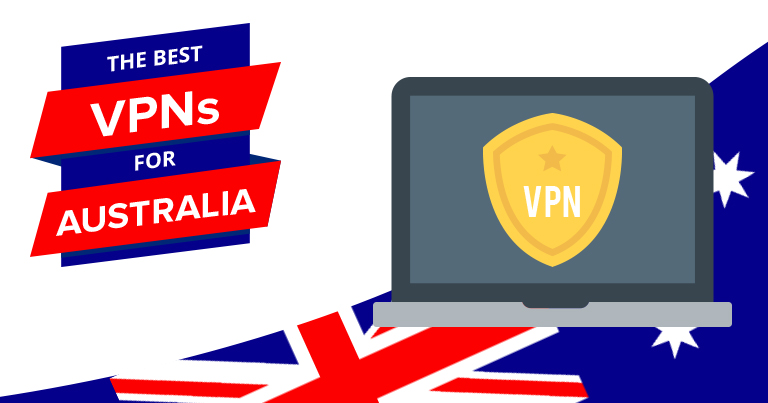 As an Australian, do you feel like you're missing out on great shows that the rest of the world is watching? Well, it's not all in your imagination—Australia is often at the back of the line. Whether you're an Aussie who wants to access non-Australian content, or you're planning a trip to Australia, a VPN is what you need.
With a VPN, you'll be able to bypass geoblocked content such as Netflix US and BBC iPlayer from within Australia.
If you're traveling out of Australia and don't want to miss an episode of A Place to Call Home, you'll be able to do that as well with a reliable VPN.
Most importantly, a VPN will protect your private data from the stringent online surveillance the Australian government imposes.
Not all VPNs are equal, however, so we're here to help you choose the very best one for your needs.
Best VPNs for Australia
CyberGhost has an online tracking blocker which removes the tracking element from a website's code before you visit, protecting your online activity.
NordVPN combines top security with an impressive global network of over 5,000 servers in 62 countries.
ExpressVPN has unmatched connection speeds for seamless streaming.
Surfshark has proprietary Camouflage technology to hide your VPN from your ISP.
IPVanish owns all its own servers, so you can be sure your data is never managed by 3rd parties.
What You Should Look for in a VPN for Australia
There are many issues to consider when choosing a VPN for Australia.
To begin with, Australia is often the last region to be considered by filmmakers, streaming platforms, and game developers when releasing content. That means you have a limited choice of TV shows, movies, or video games compared with the rest of the English-speaking world. Plus, you'll be paying an additional 10% tax on digital goods from foreign vendors thanks to the Online Goods Tax.
Torrenting In Australia
If you're a fan of torrenting, you'll struggle to find your favorite content in Australia. The government considers torrenting copyrighted material a crime, and has issued a slew of laws related to cracking down on torrenting throughout the years.
The Three Strikes Rule in 2016 had ISPs notifying torrenters on behalf of copyright holders, but was ultimately deemed too expensive to continue. However, this didn't stop the Australian government from demanding that ISPs ban popular torrenting sites such as The Pirate Bay, TorrentHound, and SolarMovie.
Australian Privacy Laws
They added an additional 59 pirating sites to the ban list in 2017 for a grand total of 160. In 2018, they went on to block all proxy and mirror sites, and forced search engines like Google to remove all links to these types of websites from their search results.
Browsing the internet in Australia comes with many privacy and security risks, due to stringent data-retention laws. The government forces telecom companies to monitor and record your metadata, such as phone calls, texts, emails, and locations. They are required to hold on to that information for two years.
And, as if that wasn't intrusive enough, many state agencies have easy access to your private data. They can monitor your online activity without a warrant.
Taking all this into account, you can see why you need a high-quality VPN in Australia to enjoy viewing and stay safe. We recommend VPNs that are optimized for torrenting and streaming, can consistently and reliably bypass geoblocks, and have a solid reputation for taking your privacy seriously. This includes a transparent no-logs policy and the highest level of data encryption available.
The Best VPNs for Australia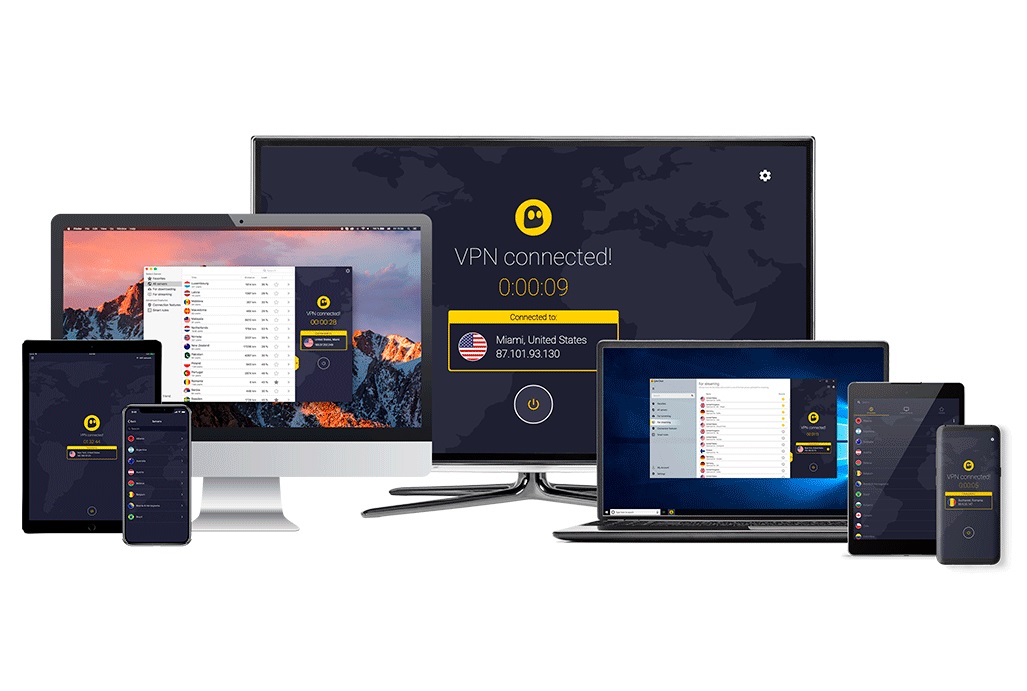 CyberGhost is one of our favorite VPNs for Australia. Its user-friendly interface has made it easy for less tech-savvy people to stay safe with a VPN. The VPN offers 5,700+ servers with more than 50 in Australia.
With the click of a button, you can be automatically connected to servers with settings configured specifically for what you need. CyberGhost offers dedicated profiles for optimal streaming and torrenting.
Its security features are also very strong and easy to set up. For example, the Online Tracking Blocker removes the tracking elements from a website's code before you visit to ensure nobody can spy on your online activity.
See why CyberGhost is a crowd favorite with their 45-day money-back guarantee or 7-day free trial for iOS or Android users.
CyberGhost can unblock:
Dedicated streaming profile with servers optimized for: Netflix, BBC iPlayer, Sky Go, Hulu, Comedy Central, Eurosport, ESPN, and others.
Supports Torrenting:
Yes; dedicated profile shows countries and number of users.
CyberGhost works on these devices:
Windows, macOS, Android, iOS, Amazon Fire Stick, Android TV, Linux, and Chrome.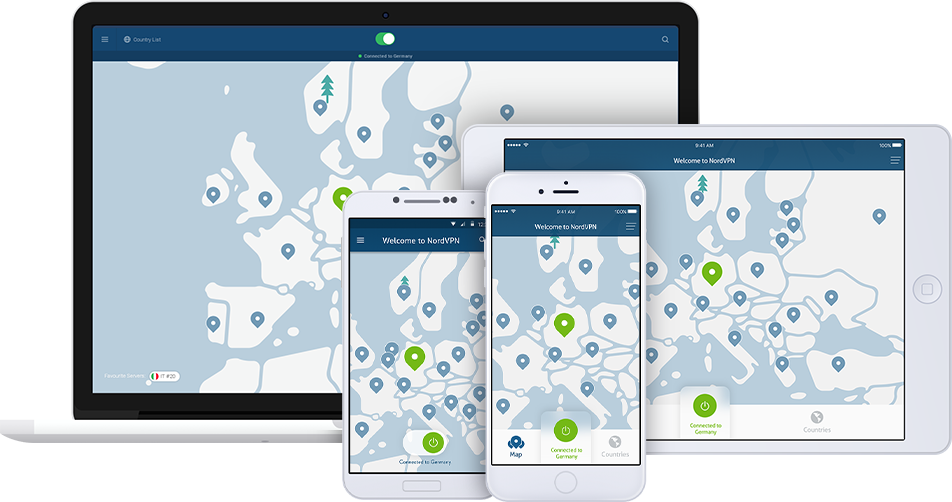 Spearheading the list of best VPNs for Australia is NordVPN. NordVPN's impressively large global network of over 5,000 servers in 62 different countries ensures you'll be able to access content from all over the world, including Netflix US.
NordVPN has 204 servers in Australia alone, meaning you'll be able to stream your favorite Aussie shows from abroad.
Its P2P-friendly servers are equipped with unlimited bandwidth. This makes it easy for you to torrent large files and stream content at incredibly high speeds.
And of course, NordVPN doesn't cut corners when it comes to security. It offers a variety of features including double VPN, where it encrypts your data not once, but twice.
Check out what other users have to say about NordVPN and try it risk-free with a 30-day money-back guarantee.
NordVPN can unblock:
Netflix, HBO, Hulu, Showtime, BBC iPlayer, Amazon Prime Video, and Sling TV.
Supports Torrenting:
Yes, P2P specialty servers available.
NordVPN works on these devices:
Windows, macOS, Android, iOS, Android TV, Linux, Chrome, and Firefox. It's also compatible with routers.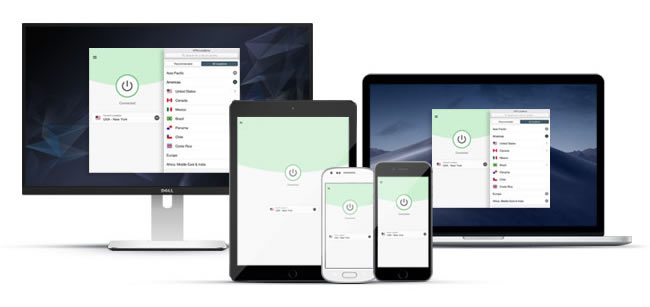 ExpressVPN is well known for having some of the highest connection speeds in the VPN market. Its incredible speeds paired with airtight encryption of your data help prevent ISP throttling while you stream content online.
It is also reliably consistent with bypassing geo-restricted content from sites like Netflix, BBC iPlayer, and HBO GO.
On the security front, it boasts military-grade AES 256-bit encryption, an OpenVPN protocol, and Smart DNS. Plus, it has a transparent no-logging policy backed by its location in the British Virgin Islands, outside of the 14 Eyes Alliance with no data retention laws.
Read ExpressVPN's fantastic reviews and check it out for yourself with their 30-day money-back guarantee.
ExpressVPN can unblock:
Netflix, Hulu, HBO, Amazon Prime Video, Showtime, Sling TV, DAZN, and BBC iPlayer.
Supports Torrenting:
Yes, all servers support P2P activity.
ExpressVPN works on these devices:
Windows, macOS, Android, iOS, Android TV, Linux, Chrome, and Firefox. It also offers an app for use with certain routers.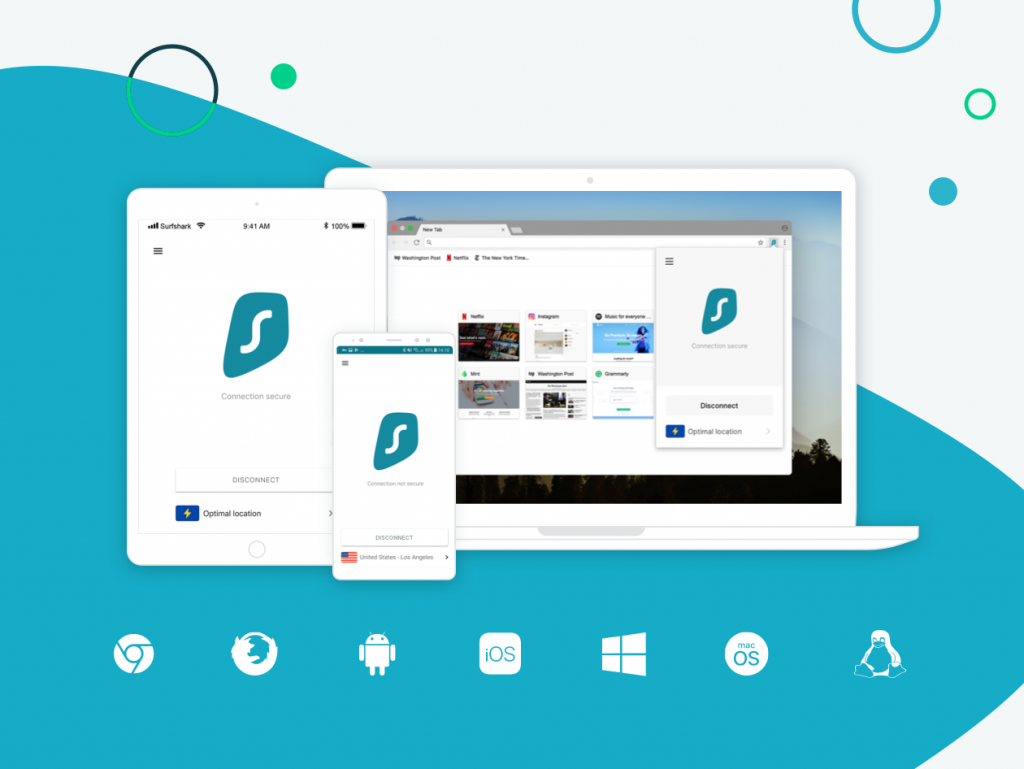 Surfshark's military-grade encryption make it a great choice for Australia's privacy laws. Surfshark may only have 1041+ servers currently available, but they are located in 61 countries. As a relatively new service, their network is constantly expanding.
Surfshark offers users several extra features that can help navigate Australia's invasive privacy laws. Camouflage mode will hide your VPN use from your ISP. This will help you bypass Australia's intense media surveillance.
The number of devices that Surfshark supports is impressive. You can find native apps for every major platform, as well as apps for smart TV and gaming consoles. Additionally, Surfshark is a good choice for families because they allow users to connect an unlimited number of devices to one account.
For more on why users are loving Surfshark, check out these reviews. You can also try out the service with the 30-day money-back guarantee.
 Surfshark can unblock:
Netflix, Hulu, CBS, ESPN, Amazon Prime Video, and others.
Supports Torrenting:
Yes, all servers support P2P activity.
Surfshark works on these devices:
Windows, macOS, Android, iOS, FireTV, Linux, Chrome, and Firefox.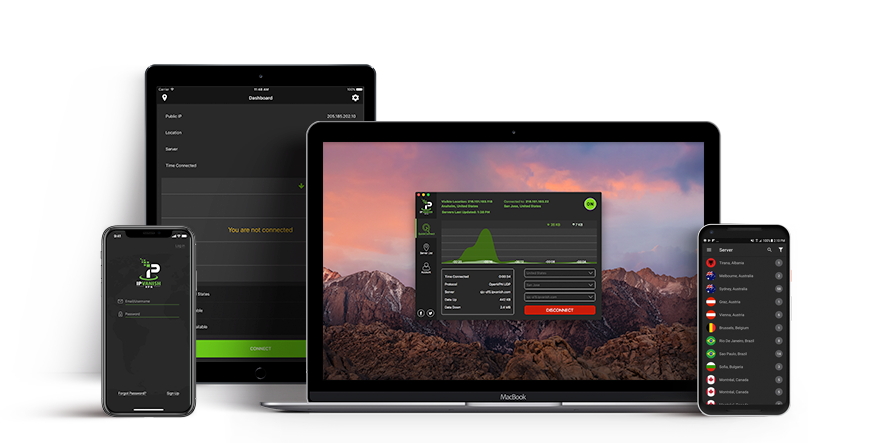 With IPVanish you'll enjoy maximum data security—an absolute must for VPNs in Australia.
Its military-grade 256-bit AES encryption is the highest level available to protect your activity. The VPN also has an automatic kill switch to protect you in case your connection suddenly drops.
If you're interested in streaming content, you'll be happy to learn it offers unlimited bandwidth on all its servers for a fast and smooth streaming experience.
But don't take our word for it, read the user reviews here or find out for yourself with their 7-day money-back guarantee.
Summary
Australia is the last place you want to get caught without a VPN.
The government's strict internet surveillance and data retention laws pose a serious threat to your privacy—especially if you connect to the internet on public wi-fi hotspots.
A VPN will also allow you to access global content, which is normally geoblocked or taxed in Australia.
But not just any VPN will do. Choose one from our list above to ensure you have all the features you need for Australia's unique situation. For more tricks to get unrestricted access to Australian content from outside the country, see our guide to getting an Australian IP address.
Still not sure which VPN to choose? We recommend CyberGhost for its unbeatable ability to consistently unblock popular streaming sites and unparalleled security features. Try it now for free!
You May Also Like: