5 Best VPNs for California – Fastest and Safest in 2020
Updated on 7th January 2020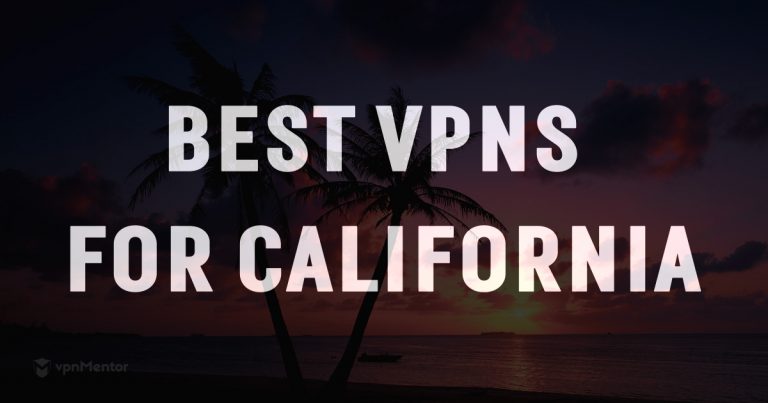 Usually, you switch your IP address because you want to stream TV and movies that are locked to a different country. You might also want to access foreign language content or log into your foreign bank account. 
Most geo-restrictions are tied to national regulations. That's why most VPNs are set up to make it easy to switch between countries.  
But if you want to switch between cities or need an IP address from a specific US state it can be confusing to figure out which VPN to use, or how to switch IP addresses in the app.
There are many reasons you might need a Californian IP address. Maybe you want to access your university or local governmental platform. You might also want automatic social media updates about events in a different city to the one you live in. Or maybe you run a national business and want to check the SEO of your Californian customers, even when you're not based there. 
Whatever your reasons, you need a VPN with a lot of server options in California and a secure connection.
Quick List: The Best VPNs for California
What You Should Look for in a VPN for California
Whether you want a secure connection in California, or need a Californian IP address, you need a VPN that offers a range of servers in California. Your VPN should also let you easily switch specific IP addresses, rather than just country locations.
From the USA, you will also need a VPN to unlock streaming sites restricted to other countries, like Hotstar in India or the BBC iPlayer. With a VPN you can also hide your true location and anonymize your internet traffic. That means you can use public wi-fi networks and make sensitive payments without worrying about hackers.
Another thing to keep in mind about California's unique internet environment is its own version of the European General Data Protection Regulation (GDPR). While the regulation will only come into effect in January 2020, it's probably a good idea to prepare for it if you have business in California or live there.
The regulation requires internet companies to be transparent in how they collect data about users based in California. It also requires websites to offer a simple way to opt-out of cookies, targeted advertising, and other data collection tools. Websites will look at your IP address to find out where you are and the regulation will only apply to users in California.
If you want to be directed to your favorite sites under the privacy protection of the California GDPR, you can use your VPN to get a Californian IP address. Alternatively, you might be in California and want to skip the extra step altogether. In that case, you can use your VPN to get an IP address from another state.
No matter your reason for needing a VPN, always look out for these features:
Transparent privacy policy: Your VPN should tell you how much data they collect about and what they use it for. It's even better the company doesn't keep logs at all.
Intuitive applications. A VPN with user-friendly and cross-platform apps is the best choice. If you want to switch IP addresses between states, it should be easy to do that in the app.
A large server network. Generally speaking, the closer the VPN server is, the fastest your connection will be. That means you will have a faster and more reliable connection when you use a VPN with a large server network.
The Best VPNs for California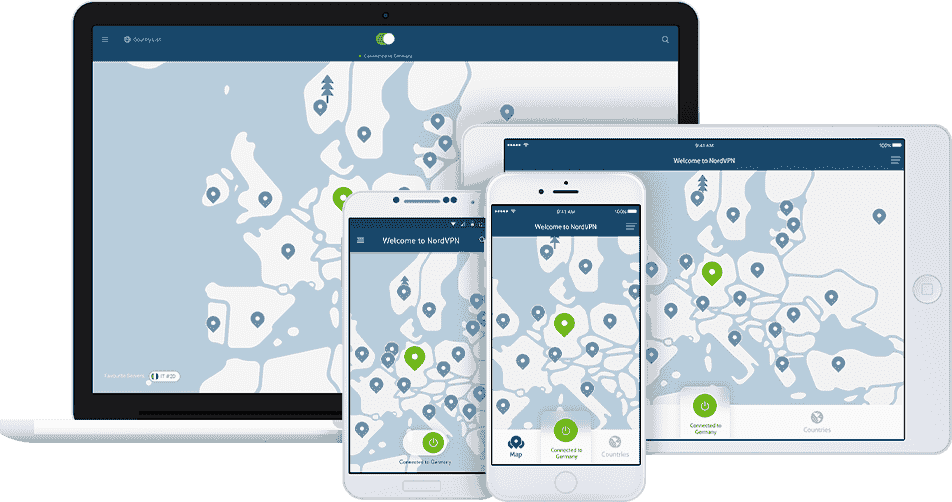 Servers in California:
LA- 52 servers

San Fransisco – 27 servers
NordVPN is one of our best-rated VPNs and users highlight its speed and reliability. With a large server network and choice of USA based servers, it's a good choice for California.
Worldwide, NordVPN offers more than 5,000 servers in 60 countries. For a Californian IP address, you can contact support 24 hours a day for a full server list. Click the magnifying glass icon in the application and copy the server ID into the search field. You will be able to view your spoofed IP address (the IP address of the VPN server you are connected to) once you are connected. That means you'll be able to see if your address changes. You will also be able to change IP addresses but 'remain' in the same location.
When it comes to privacy, NordVPN offers a lot of extra features. The CyberSec features acts like an adblocker and malware blocker. It also offers obfuscated servers in select locations, which make your traffic look like normal, unencrypted traffic. NordVPN does not keep logs.
You can sign up under a 30-day money back guarantee, or try the service out with a 7-day free trial.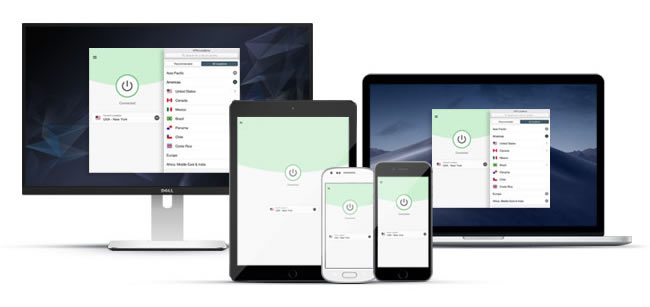 Server locations in California:
Los Angeles – 6 server locations
San Fransisco – 2 server locations
ExpressVPN has a reputation for quality, speed, and reliability. It consistently tops our in-house speed tests, and it has a reputation for easily bypassing tricky geoblocks among its users.
The server network provides more than 3,000 servers in 160 locations worldwide. It has 32 server locations in the United States and 8 server locations in California. A server location can have several IP addresses connected to it, so ExpressVPN definitely offers enough servers to ensure a stable connection in California.
You can switch locations easily in the ExpressVPN app. Just launch the app and look for San Fransisco or Los Angeles and click 'connect'. Unfortunately, you can't view individual IP addresses or switch to a different IP address within the same server location. But this is actually for a good reason. If providers list all the IP addresses they offer it's much easier for streaming sites like Netflix to block them. By not releasing specific information about IP addresses it will give you a greater chance to bypass geoblocks.
ExpressVPN is serious about privacy. It doesn't keep logs at all, and uses military-grade AES encryption. If you're a new user, you can sign up with the peace-of-mind of a 30-day, money-back guarantee.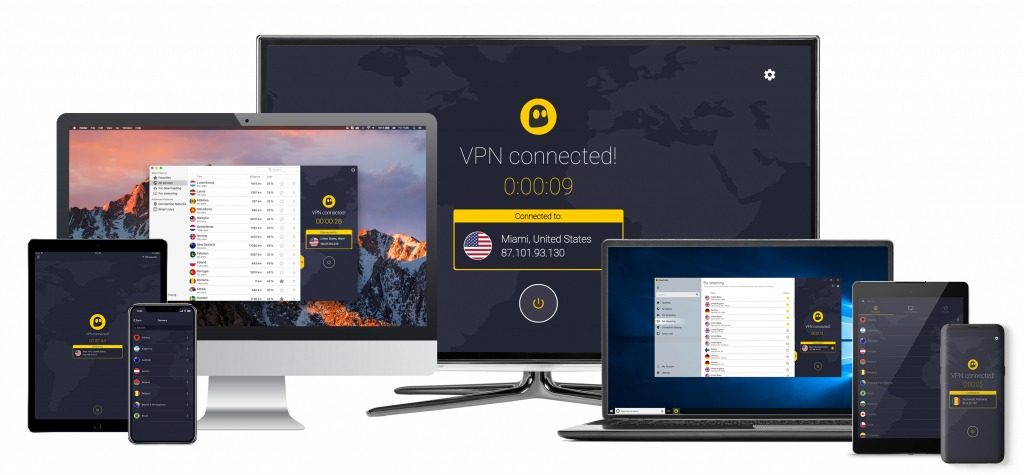 Servers in California:
Los Angeles – 60 servers

SanFransisco- 23 servers
CyberGhost is an ideal VPN for beginners. The preconfigured profiles are set up to make it easy to stream and the app will automatically choose the fastest and safest server for your connection. If you want a Californian server, you can simply search for and choose a Californian based server in the app.
CyberGhost offers premium features at very competitive subscription prices. The cross-plaftorm apps are set-up with a kill switch, an adblocker, and use a data compression feature which keeps speeds high. The servers support P2P if you're into torrenting, and use military-grade AES-256 bit encryption.
If you're still not sure, you check out what users are saying about CyberGhost, or sign up under a 45-day money-back guarantee.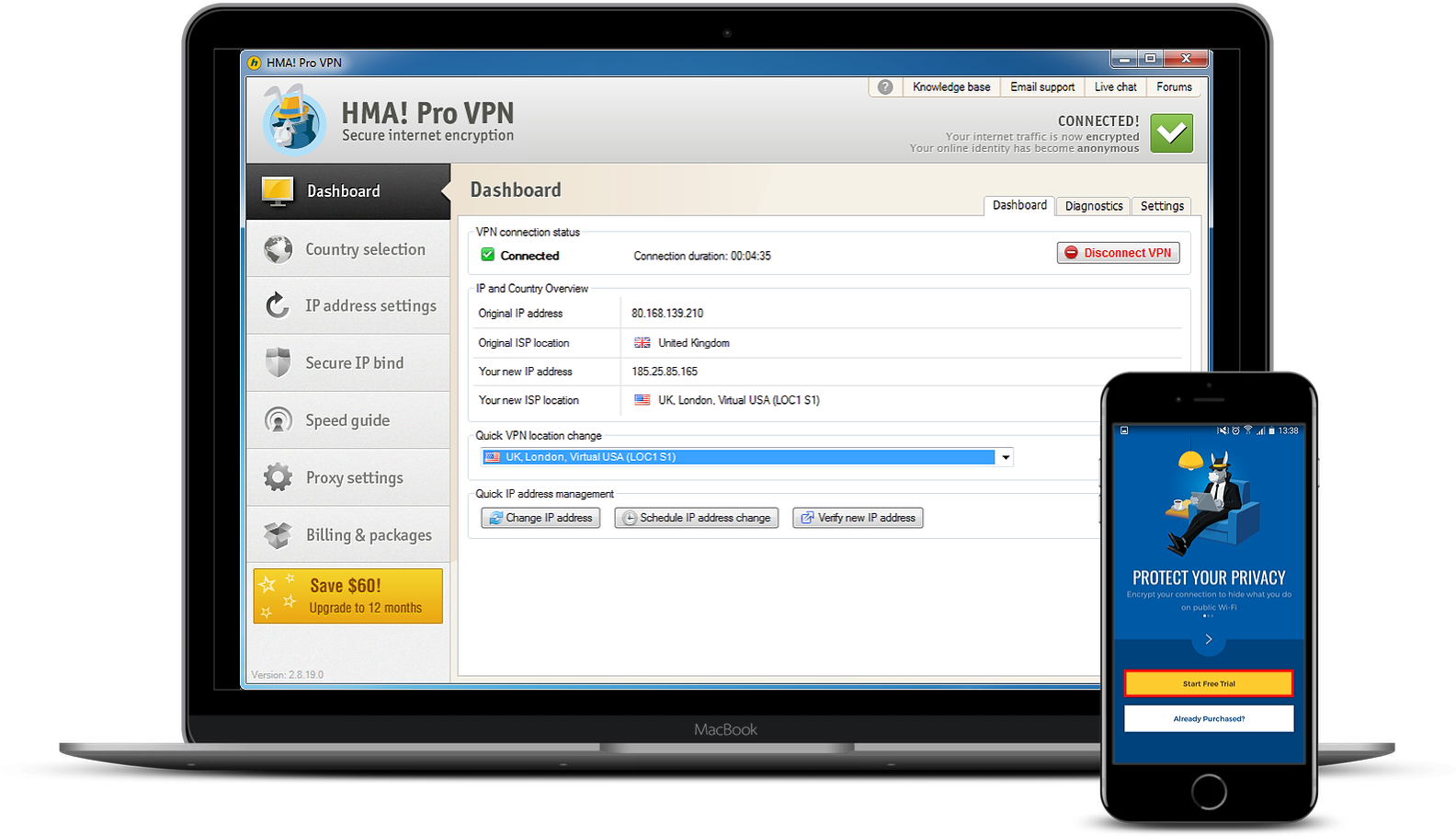 Server locations in California
Los Angeles: 10 server locations and 56 IP addresses
San Jose: 9 server locations and 49 IP addresses
HMA is well known for having the largest server network of all the VPN providers we review and recommend. It offers more than 350 server locations worldwide with 19 in California.
Users love the intuitive cross-platform apps that allow you to take control over your connection. They offer three different modes for different needs. Location Mode allows you to pinpoint the exact location of your new IP address. Instant Mode will connect you to the fastest server for your connection, and Freedom Mode will connect you to the nearest country with freedom of speech. To connect to California, simply launch the app, choose Location Mode, and select 'California' from the list to connect. You can switch locations and IP addresses as many times as you want.
HMA does keep some logs but the privacy policy is very transparent. Your name, connection time, and connection duration will be logged but no details about your activity will be recorded or kept. The information is used to continually improve the service. If you're interested you can try out HMA with the confidence of a 30-day money-back guarantee policy.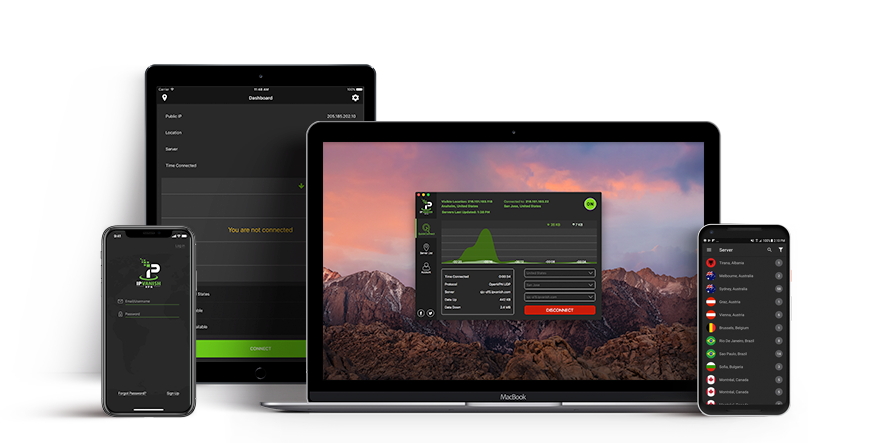 Servers in California:
Los Angeles – 57 servers
San Jose – 20 servers
IPVanish VPN is a provider with a lot to like. It ticks all the must-haves like advanced security, high speeds, and a large server network. It has servers in more than 60 countries worldwide and allows torrenting and unlimited P2P activity.
It offers unlimited server switching, and you can easily locate and connect to a Californian server in the app. The applications are available for MAC, iOS, Android, Linux, Windows, Raspberry Pi, and more. One feature users really love is that one subscription allows simultaneous connections on 10 devices. That's ideal if you use a lot of devices or want a VPN for the whole household.
IPVanish offers a 7-day money-back guarantee. It's not as long as some other VPNs, but should be enough to try out the service to see if it works for you.
Summary
If you want to connect to a VPN server in California, or need premium private protection while you're in California, the VPNs above offer the best service. For the best performance, look for a large server network and apps that are designed for flexibility and privacy.
Still not sure which one to choose? We recommend ExpressVPN for California. You can try it out with the peace of mind of a 30-day, no-questions-asked, money-back guarantee.