2017's Best VPNs for Canada – The Fastest and Cheapest VPNs!
In the modern world of internet, issues like internet censorship, geo-restrictions, data surveillance by the government, and cyber attacks from spammers and the like are inevitable in any country. And Canada is no exception.
Although Canada, a fairly liberal country in the western part of the world, is yet to be considered a country with strict internet censorship and unyielding internet laws, Canadians face geo-restrictions on many websites such as Netflix, Hulu, Pandora, HBO, and CrunchyRoll. This means that people in Canada cannot access the US library of these websites, which often have more to offer.
Another problem Canadians can face is that they may not be able to access national streaming sites like OUTtvGO and Crave TV that are specifically available only in Canada. Along with this and data protection from hackers, the need of good Virtual Private Network (VPN) services has slowly come into demand in Canada.
Internet users in Canada may be prone to cyber attacks from hackers and spammers, which can easily be avoided when using a trusted VPN service as they secure the data you send or receive over the internet. And among other issues, civil servants have also been facing many obstacles regarding internet use being restricted by the government to the extent that such civil workers have been reported to use their own personal devices to access the internet for information for their official work. Such activities can force Canadian internet users to use VPN services for better security and access to the World Wide Web.
So what are the best VPN services in Canada?
According to this chart, the top five VPN services in Canada are NordVPN, ExpressVPN, CyberGhostPro, Trust.Zone and Vyprvpn, all of which offer the best service in terms of server locations, speed, cost, customer care and additional features.
But why are they considered the best for Canada? Here are a few reasons for the top two services:
1.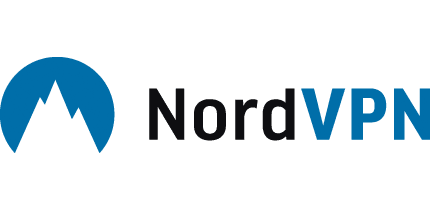 One of the most secure VPNs, NordVPN has over a thousand servers in more than fifty countries. They especially have servers in Canada, which is necessary if you want to have high speed. For those who want to stream sites like Netflix or Hulu, NordVPN is one of the rare few VPNs that frequently bypass Netflix's VPN block. It also offers English customer support, so if you do end up with a problem, you'll be able to fix it without much hassle (or trying to explain yourself for the seventh time to a non-English speaker). NordVPN is also based in Panama, so you don't have to worry about the "Five Eyes" countries. Since the data you receive, download, or send can be monitored, this particular VPN service has a double data encryption service which sends all your data through two VPN servers. In addition to that, it offers shared IPs, VPN into Tor, DNS leak protection, and a kill switch with a strict zero logs' policy, so you can be sure your privacy stays secure. They also have a great deal on their VPN, making them super affordable.
2. 


Coming in at second, ExpressVPN is no less when it comes to offering its services in Canada. The VPN is known for having lightning speed when streaming, and it's also one of the few VPNs that can get passed Netflix's VPN block. They have numerous servers in Canada, which allows users to experience a reliable and fast connection anywhere. ExpressVPN is also located in the British Virgin Islands, so you don't have to worry about any government monitoring your activity. Along with that, this particular VPN service allows the best and most secure Torrenting with unlimited Bandwidth. Overall, ExpressVPN is reliable and has great customer service for consumers. They also have a 30-day money back guarantee, so it's worth giving it a try.